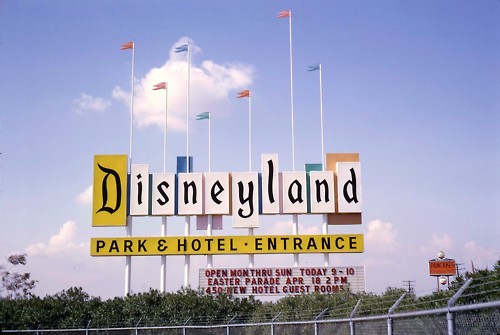 A while back, I had the idea to write a post for Disneyland's 58th Anniversary titled "58 Things I Love About Disneyland." At first I was worried I would have a tough time coming up with 58 items, so I put out the call on Facebook and Twitter, asking you what you loved about Disneyland, and you all responded in spades! The funny thing is, I didn't even need to reference those answers because I came up with 58 things lickety-split. So then I thought, it's a shame everyone responded with these wonderful things they love about Disneyland, and my blog post is already done.  What can I do with them? And then – LIGHT BULB MOMENT – I'll turn them into their own blog post!
So listed below are all your wonderful reasons why you love Disneyland. Whenever I am feeling sad about missing Disneyland, I just read this list. It makes me so happy! I hope it makes your heart happy, too.

What I love most about Disneyland is ….
Fantasmic! – siblings Erin and Sean
The way it makes you feel!  Young at heart and carefree. – Becca
The atmosphere being at the Happiest Place on Earth. – Gina
Getting to see how my nieces react to rides that I first rode when I was their age. – Tom
The fact that I still get a lump in my throat whenever I enter the park. – Valorie
New Orleans Square! – Michele
When I'm there, it's like I'm on vacation, even though it's only 30 minutes from where I live. When I'm there, I don't want to be anywhere else. And my favorite ride, Big Thunder Mountain Railroad. – Renee S.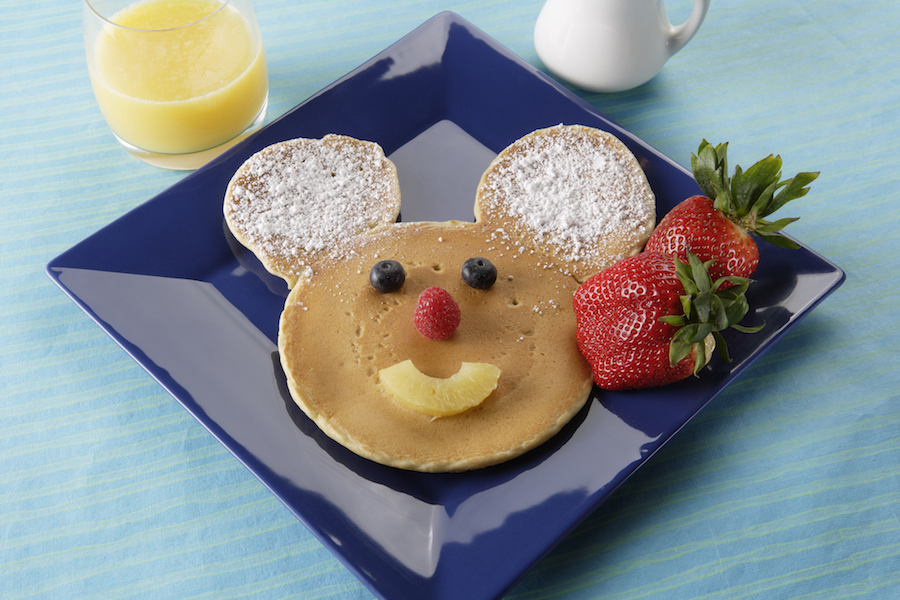 The food! I dream about Disneyland food. – Angelica
For me, there are a ton of places in the world with rides. But there's something about the way Disney pairs music to everything that really makes the experience.  – Renee W.
The cast members! – Anita
That feeling when you enter the park, and it stays with you the whole time you are there. I just love being there! – Melanie
Getting to experience the little rarely seen stuff like the other pet cemetery (near Haunted Mansion), Eeyore in the Indy queue, and riding in the Lilly Belle (train car). Oh, and the cats! – Nadia
Watching people having fun (but not in a creepy way). – Jenna
My favorite thing about Disneyland at the moment is our upcoming wedding and all the friends I have made while planning it! – Carrie
The feeling of being young and carefree for as long as I am in the park! – Terri
Happy and enthusiastic Cast Members who make it even more magical! And Dole Whips! – Matthew
I love the total immersive experience at Disneyland and the way it sucks you into the magic, reminding people to never take themselves too seriously. Also, Indiana Jones! – Christine
The fireworks and general magic. – Maegan
Working there, I get to make amazing magic for my Guests. Whether it's free tickets for a girl who [is going through a rough time] or giving a princess button after she takes the "official princess oath" (which I made up) for a little girl with pixie dust in her eyes, it's the magical moments that really count. – Jenifer
The fountain area in front of the New Orleans Square train station.  It's so peaceful and perfect! – Katie
The magic … and the snack food! – Nikki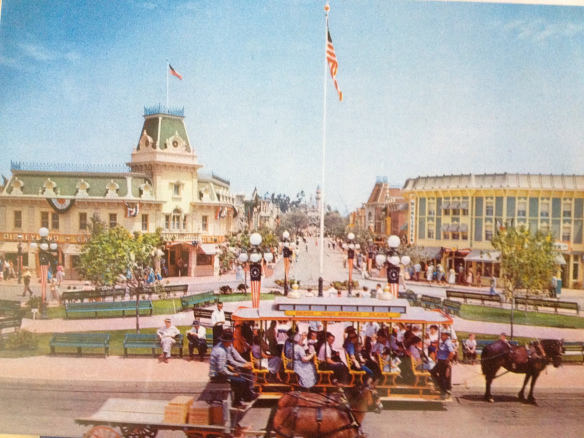 Being able to walk down Main Street … sitting and relaxing in the hub, doing things you know Walt once did. – Araceli
That it feels like home. – Courtney
The smells! – Sheena
Seeing so many happy people. And the Jungle Cruise! – Mandi
Hearing the laughs and seeing the joy it brings to people! – Sarah
The energy! – Raylene
The Beignets from Ralph Brenner's Jazz Kitchen in DTD, omg, those are good. – Venessa
The excitement in my children's faces every time we go, and the feeling of pure joy I get inside when I get there. I just feel so happy and carefree. – Jamie
The Mark Twain Riverboat, riding the train around the park, and having freshly popped popcorn and a cold bottle of Coke. – Debbie
How when I enter the park, it feels as if I'm escaping the real world and entering this happy and magical place. – Ilona
It's one of the only places left that I've been going to since I was a child. Families move away, restaurants close … Disneyland is going to be the last place standing that I've been going to since infancy. – Rosaura
The fact that it's where Walt started it all. – Morgan
Image Sources:
(1) Disneyland Entrance Sign from LATimes Tumblr;
(2) Disney Parks Blog
(3) Main Street USA from Damommachef Travels;
(4) Rivers of America from VintageDisneylandTickets
This article was originally published in July 2013 and has been updated.