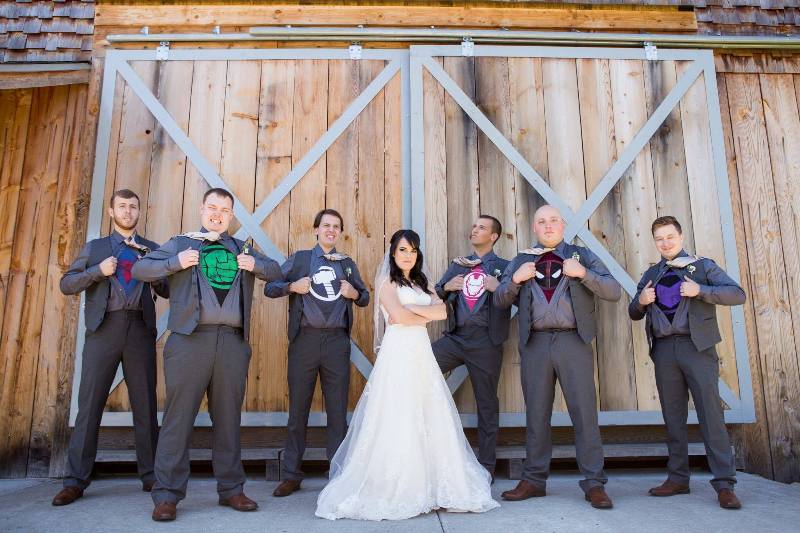 Photo by Jaime Kae Hazen Photography
This post contains affiliate links.
With Thor: Ragnarok opening in theaters today (read my review here if you missed it – spoiler alert, I loved it), it got me thinking about superhero weddings. I've been seeing couples hide little superhero details into their weddings and I think it's so cute. I love when couples celebrate their fandoms on their wedding day, and a love of superhero comics and movies are no different.
Here are a few ways you can pull off a superhero wedding. Whether you want to keep the details subtle or you're letting Thor and the gang take over, I hope these suggestions inspire you.
10 Ideas for a Marvel Superhero Wedding
1. First, pick a color scheme. This is pretty easy because your color scheme is basically all the colors of the rainbow! You have red and blue for Captain America, green and purple for Incredible Hulk, and even silver for Thor and gold for Iron Man.
I used the poster for Thor: Ragnarok to create this pretty color palette. It's so bright and cheerful, honestly who wouldn't want these colors at their wedding!
2. This is one of my favorite wedding photos of all time. Have the guys wear superhero shirts under their tuxedos.

Photo by Jaime Kae Hazen Photography
3. And don't forget the action figure boutonnieres. Omg.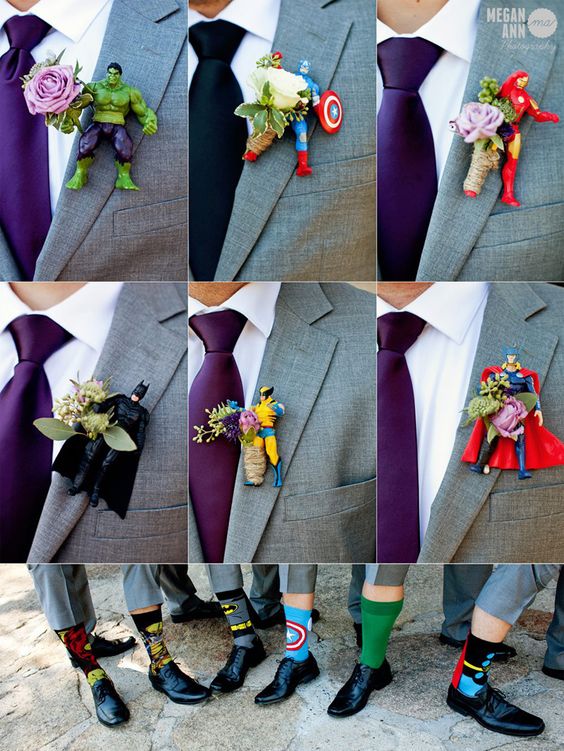 Photo credit: Megan Ann Photography
4. And have a little fun with Thors hammer. Of course only the groom can lift it!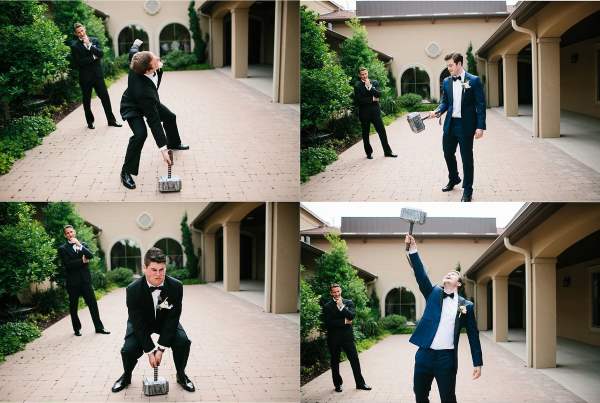 Photo credit: Rachel Meagan Photography
5. Don't let the guys have all the fun! Give the bridesmaids some hero props and let them do their thing.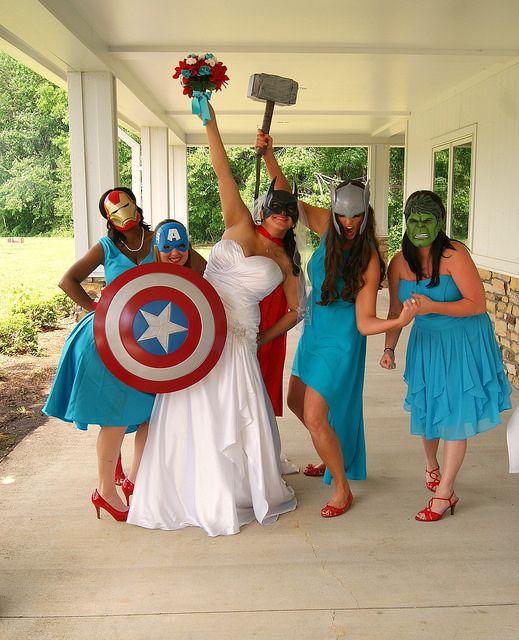 Photo credit: This Little Light Photography
6. How about a split personality cake? Romantic on one side, and superhero on the other.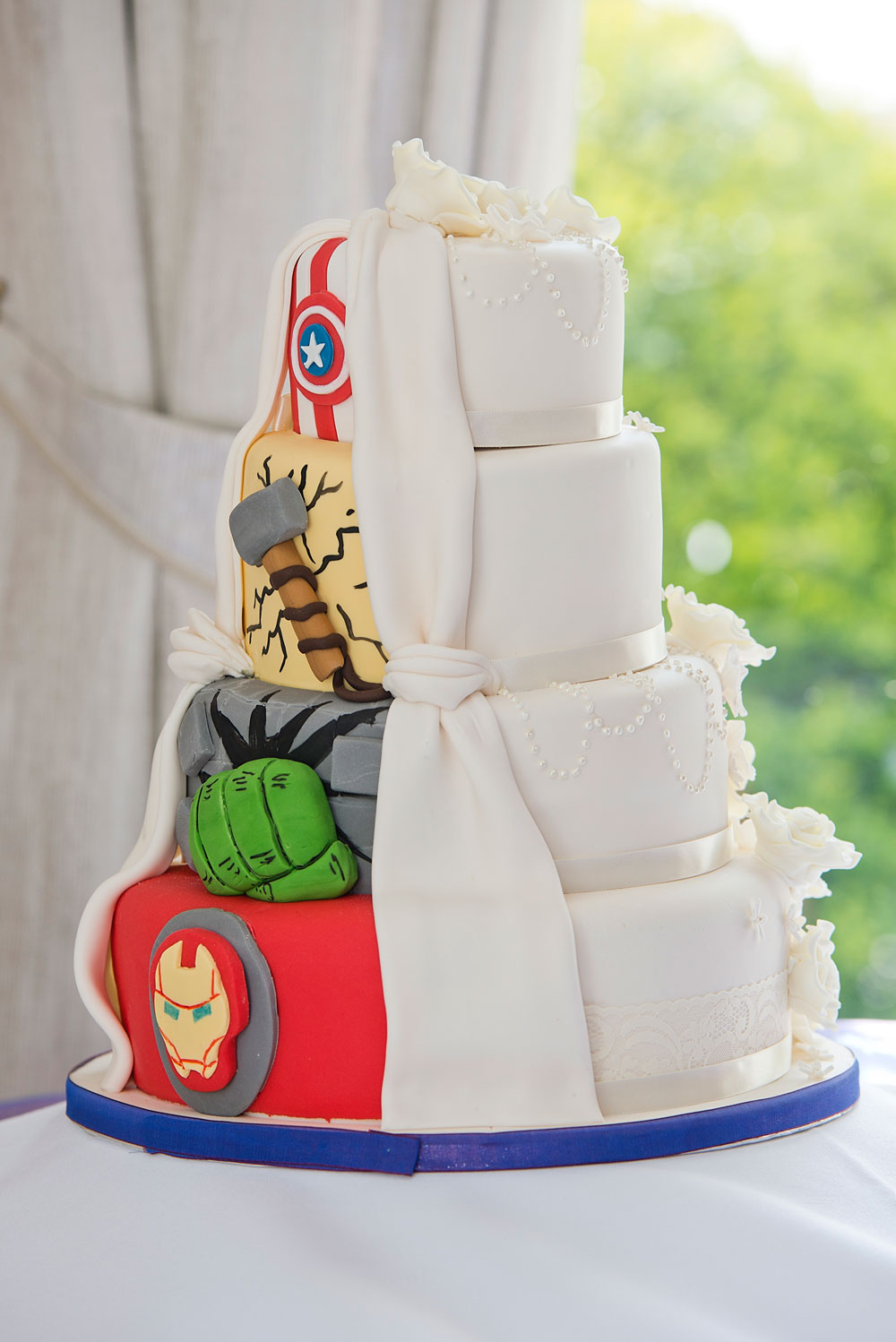 Image credit: Discovery Photographic
7. Don't forget all the little details. You can look on Etsy to find a million and one cute things such as these Lego mini figures that would make perfect cake toppers.

From MyLegoIdeas on Etsy
8. Or, this laser cut cake topper. This can be personalized!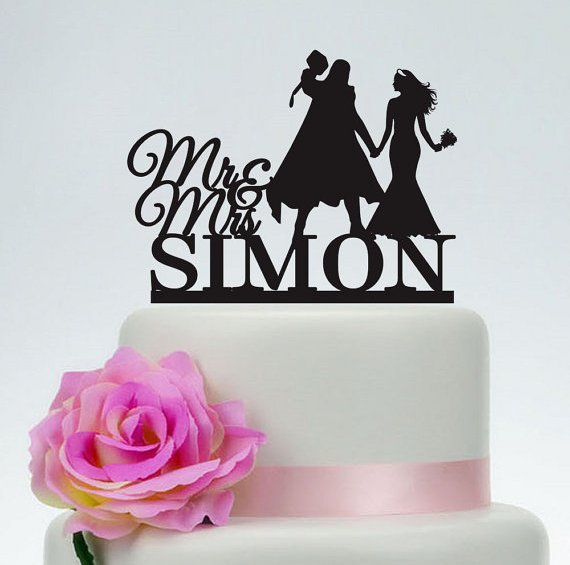 From SpecialDesignForYou on Etsy
9. Don't forget Thor cufflinks for the groom …

From MiniFiguresRUS on Etsy
10. … and a superhero garter for the bride!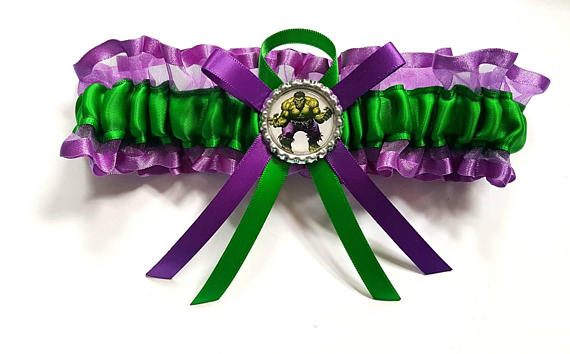 From scarboroughrose on Etsy
Would you have a superhero wedding?