Here's a Mindy fun fact – I have never seen an Avengers movie. Look, super hero movies just aren't my jam. I typically don't go see movies unless there is a singing princess or Tina Fey. Unless it's Star Wars, then I'm everything Star Wars. And even though I've watched and enjoyed Ant-Man and Doctor Strange, the fact remains I'm a comedy gal. I've just never been able to get into the super hero / action / futuristic stuff.
So since I never saw the first two Thor movies, I went into the media screening of Thor: Ragnarok with many questions …
Which Hemsworth brother is this?
What is a Loki?
Will Paul Rudd's abs be there?
Sadly we never saw Mr. Rudd but I'm happy to report I LOVED this movie!
Who knew super hero movies were so … funny?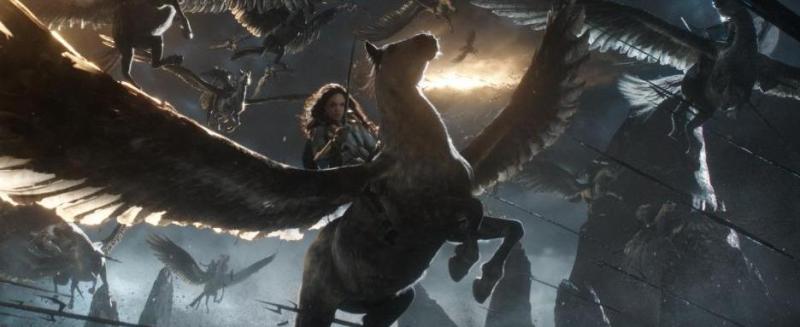 I was worried I wouldn't be able to follow along without seeing any previous Avengers movies, and I'm sure there were a few lines that went over my head, but I'm happy to say Disney/Marvel did a really great job at making this a stand-alone movie.
Movie description from Disney/Marvel:
In Marvel Studios' THOR: RAGNAROK, Thor is imprisoned on the other side of the universe without his mighty hammer and finds himself in a race against time to get back to Asgard to stop Ragnarok—the destruction of his homeworld and the end of Asgardian civilization—at the hands of an all-powerful new threat, the ruthless Hela. But first he must survive a deadly gladiatorial contest that pits him against his former ally and fellow Avenger—the Incredible Hulk!
Watch the trailer for Thor: Ragnarok:

Like I said, this movie is a lot of fun and very funny. The opening scene does a great job of getting you up to speed with the Thor universe and setting the plot for the movie. Oh and they earned a few bonus points by playing Led Zeppelin during the title card. Okay, I get it Disney … you REALLY want me to be a Marvel fan.
Chris Hemsworth plays Thor, the God of Thunder and apparently muscles. Loki (who is Thor's BROTHER it turns out) is played by Tom Hiddleston. These two have a lot of fun scenes together and the comedic timing is perfect. Mark Ruffalo plays Bruce Banner, aka the Incredible Hulk, who has some of the most memorable moments in the movie. Marvel's first female villain is played by Cate Blanchett. Hela has an extraordinary amount of power our heroes must fight and try to overcome.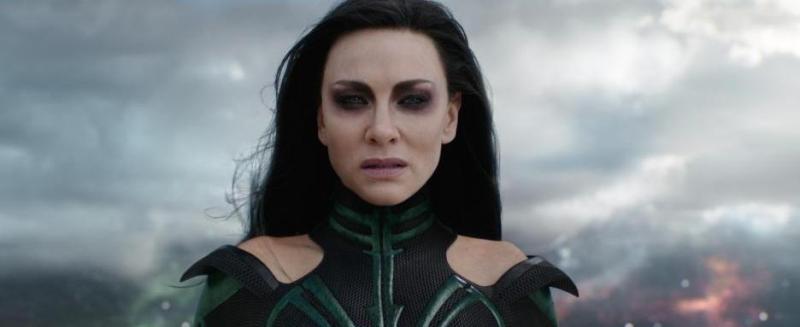 Jeff Goldblum plays the Grandmaster, ruler of the distant planet where Thor finds himself imprisoned. Also on this planet, Thor meets galactic scavenger Valkyrie, played by Tessa Thompson. I think Valkyrie was my favorite character from Thor: Ragnarok, not only because she likes booze (just like me!) and rides a PEGASUS YOU GUYS, but because it's always fun to see tough female characters who kick butt alongside the guys.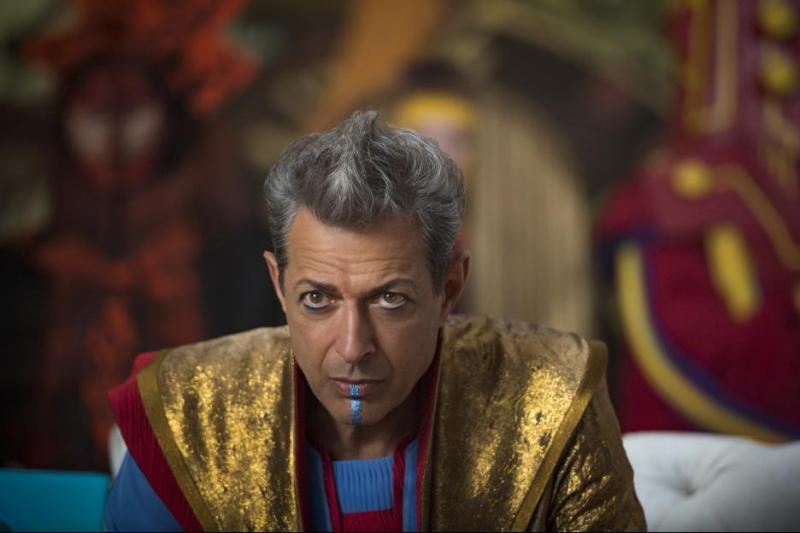 And even though the movie is funny – like, hilarious – the action is still the star of the show. There are plenty of fun fight scenes (although I was surprised at some of the more gruesome visuals, even if they were brief). This movie is rated PG-13 and I think that's mostly for the fantasy violence and a little bit of green nudity (yeah, you read that right).
As with the other Marvel movies I've seen, the visuals are just astounding. The fantasy worlds they create never cease to amaze me. You really get lost in these new planets and start to believe they are real.
I'm as surprised as anyone to hear myself say this, but Thor: Ragnarok might be my favorite movie of the year so far. It's funny, fierce, beautiful, and just downright enjoyable. Go see it! Go go go!
Like THOR: RAGNAROK on Facebook: https://www.facebook.com/Thor/
Follow THOR: RAGNAROK on Twitter: https://twitter.com/thorofficial
Follow Marvel on Instagram: https://www.instagram.com/marvelstudios/
THOR: RAGNAROK opens in theaters everywhere November 3rd!