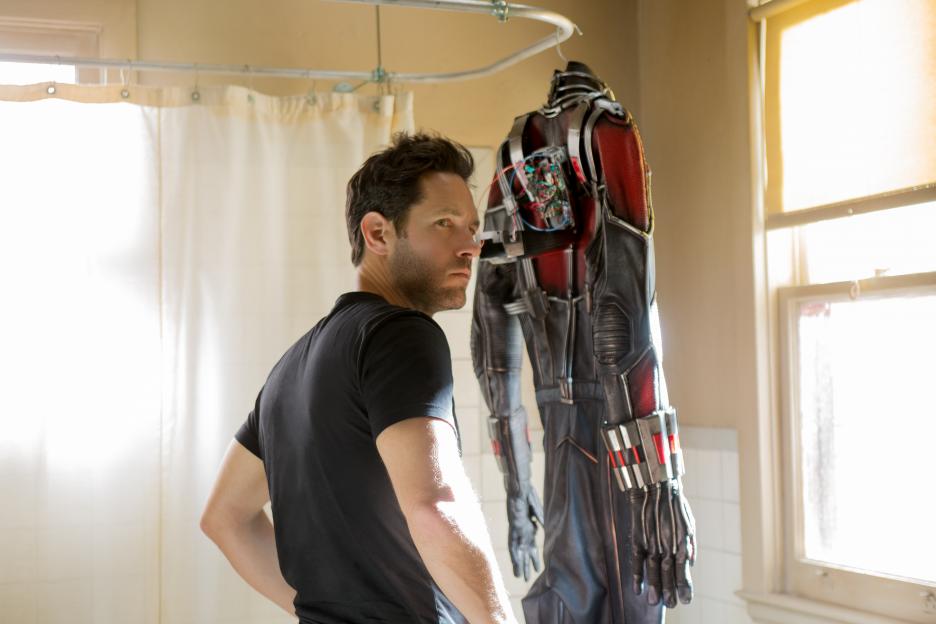 I have a confession to make: Before Ant-Man, I had never seen a Disney Marvel movie. I know, I know … but action superhero stuff just isn't my thing. I saw the first X-Men movie in the theater and fell asleep within 20 minutes. But, if all the Disney Marvel movies have been like Ant-Man, then I realize now I have been missing out.
Ant-Man, the latest expansion in the Disney Marvel universe, focuses on the origin story of a superhero (Scott Lang, played by Paul Rudd) who shrinks to the size of an ant when wearing a special suit created by Dr. Hank Pym (played by Michael Douglas). Here is the official movie description from Disney:
The next evolution of the Marvel Cinematic Universe brings a founding member of The Avengers to the big screen for the first time with Marvel Studios' "Ant-Man." Armed with the astonishing ability to shrink in scale but increase in strength, master thief Scott Lang must embrace his inner hero and help his mentor, Dr. Hank Pym, protect the secret behind his spectacular Ant-Man suit from a new generation of towering threats. Against seemingly insurmountable obstacles, Pym and Lang must plan and pull off a heist that will save the world.
Marvel's "Ant-Man" stars Paul Rudd as Scott Lang aka Ant-Man, Evangeline Lilly as Hope Van Dyne, Corey Stoll as Darren Cross aka Yellowjacket, Bobby Cannavale as Paxton, Michael Peña as Luis, Tip "T.I." Harris as Dave, Wood Harris as Gale, Judy Greer as Maggie, David Dastmalchian as Kurt, and Michael Douglas as Dr. Hank Pym.
Peyton Reed directs Marvel's "Ant-Man" with Kevin Feige producing and Louis D'Esposito, Alan Fine, Victoria Alonso, Michael Grillo, Edgar Wright and Stan Lee serving as executive producers. The story is by Edgar Wright & Joe Cornish and the screenplay is by Edgar Wright & Joe Cornish and Adam McKay & Paul Rudd.
And you can watch a two minute clip from the movie here:
I'll admit that I really thought this movie would be dumb.
Ant-Man
, really? A superhero the size of an ant? It doesn't get much cornier than that! But I was totally proven wrong. From the opening scene I was totally on-board and invested. It doesn't hurt that I've had a massive crush on Paul Rudd since
Clueless
("Wait …
I
love Josh!"). His comedic charm brings a lot of likability to the lead character, and he holds his own as a new action star. Michael Douglas, Evangeline Lilly, and Corey Stoll also play their supporting roles brilliantly. I was not familiar with Stoll before seeing this movie and he thoroughly creeped me out as bad guy Darren Cross.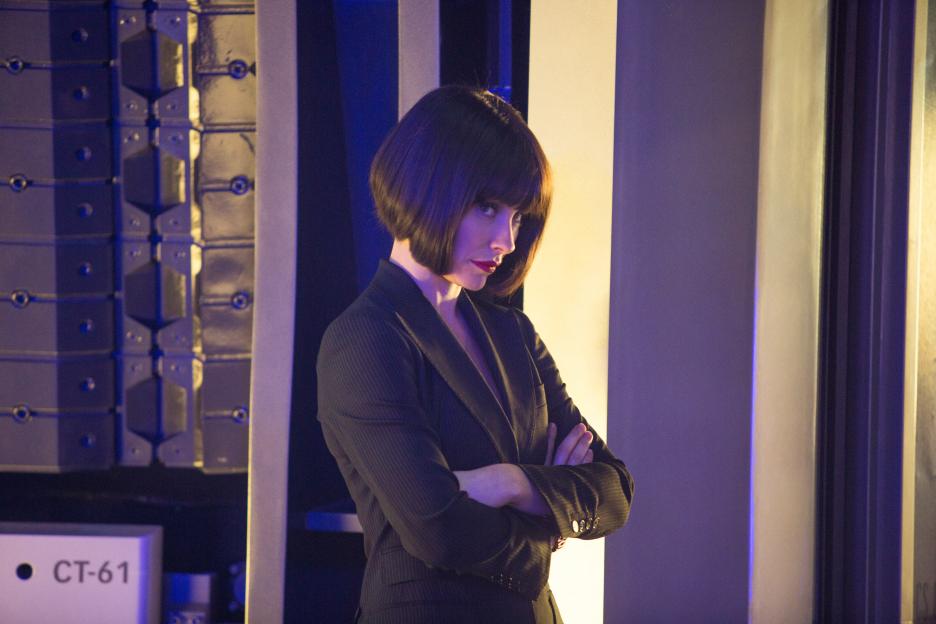 I'm shocked to say, I think I'm a Marvel fan now. I really don't have a negative thing to say about this movie. The story was great, the dialogue was smart, there were a lot of funny moments, and Paul Rudd takes his shirt off. What more could you ask for in a movie?
Marvel's "Ant-Man" is rated PG-13 and opens in theaters everywhere on July 17, 2015.