This post contains affiliate links.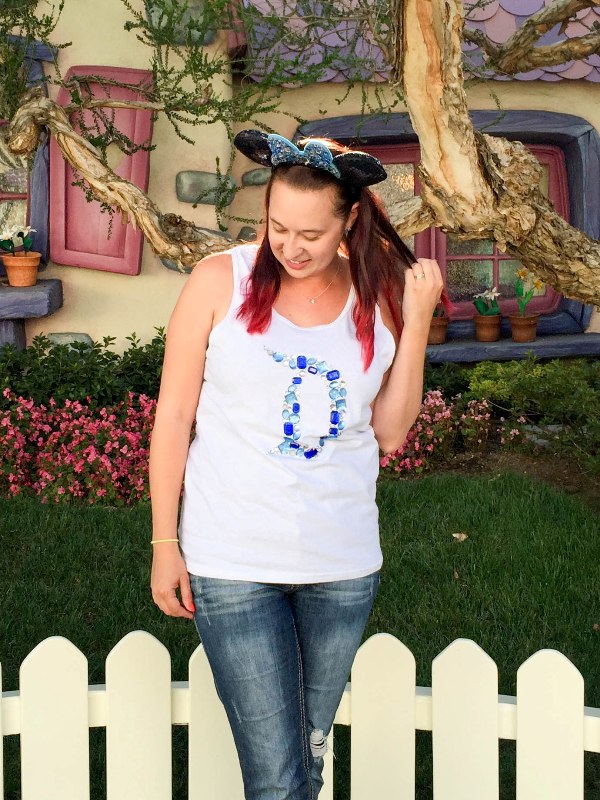 I'm totally in love with all of the new Disneyland 60 merchandise, but so not in love with some of the prices. There was a really pretty blingy tank top I had my eye on, but when I got to Disneyland I saw the price tag – $80! For a tank top, seriously?? I love you Disney, but ain't nobody got money for that. I decided to make my own sparkly tank top that evoked the spirit of the Disneyland 60th anniversary celebration for under $20 using supplies from the craft store.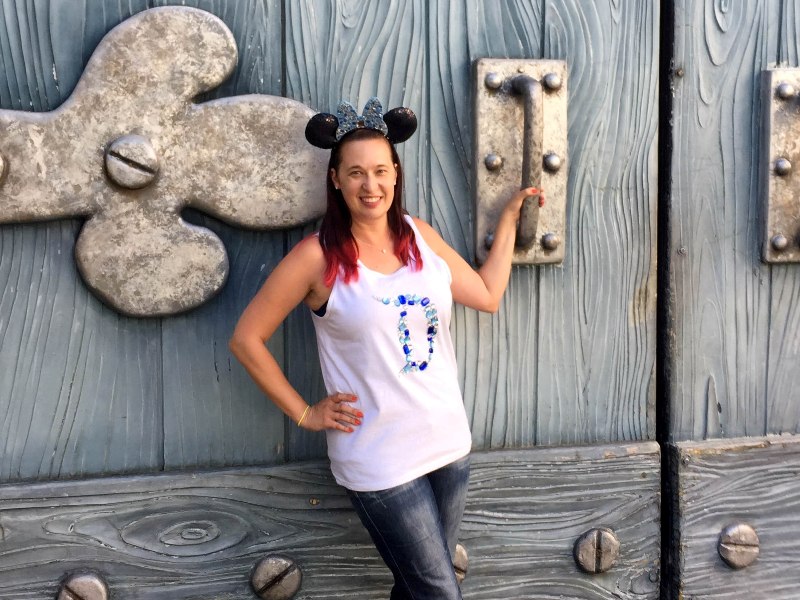 Diamond "D" Disneyland 60 DIY Shirt
Supplies:
White T-shirt or tank top – prewashed (similar)
Blue acrylic gems (I used Bead Landing brand in assorted blues, purchased at Michaels – these on Amazon are slightly different in color but should work)
Cardboard
Scissors
Steps: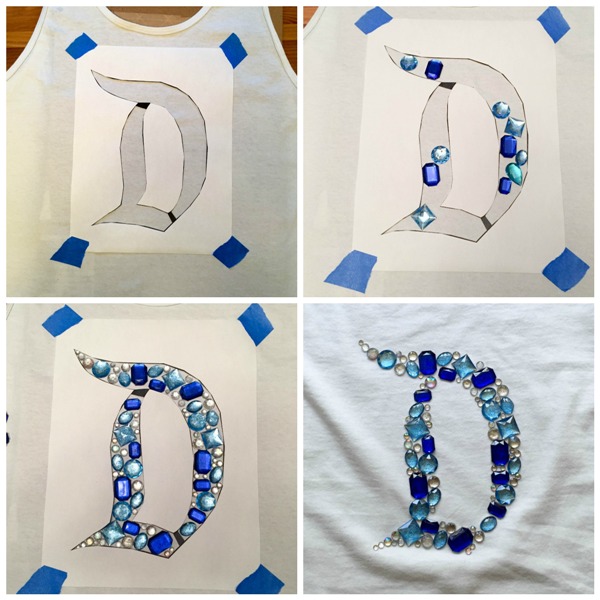 Step 1 – Print out this "D" image (font is "Started with a Mouse" in case you want to do it yourself) and cut out the "D," so you're left with a stencil. Be sure to leave tiny bits of paper attaching the center of the D to the rest of the paper. Use the painter's tape the stencil to the center of a white T-shirt. For mine, I used a tank top, because I wanted to wear it during the summer when it's really hot!
(Click the thumbnail below to open the larger image in a new window, then print from there or save the file to your computer.)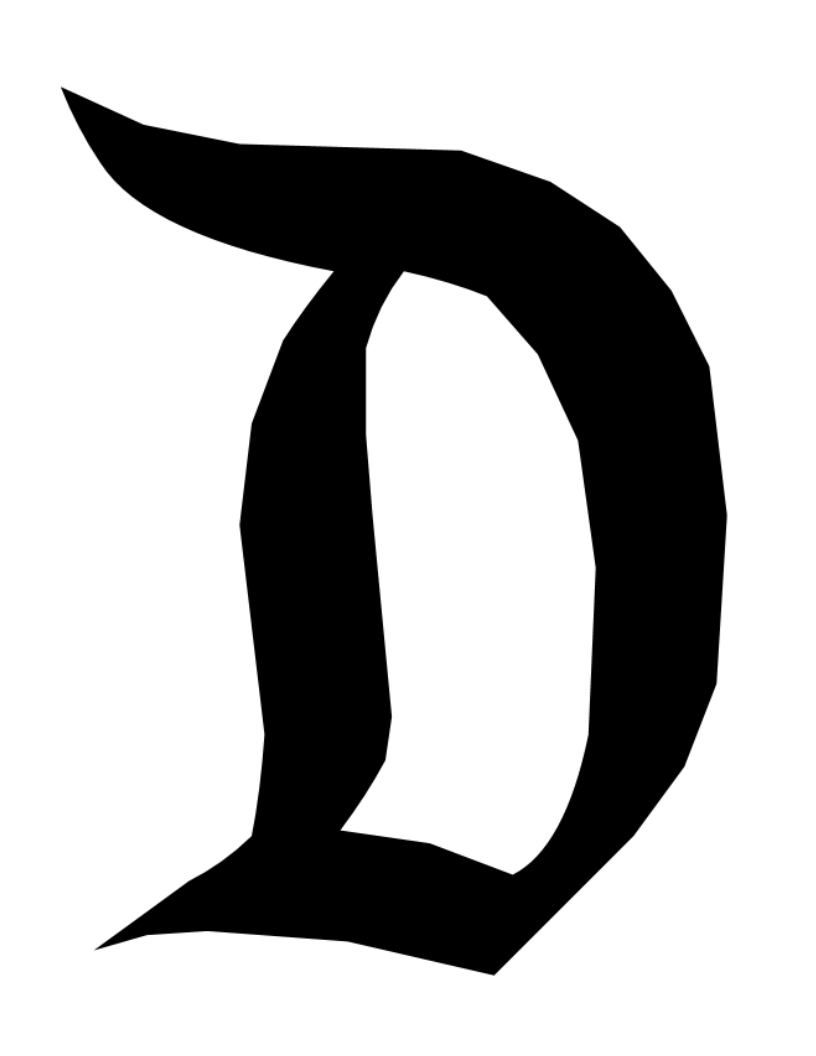 Step 2 – Place varying size and shades of blue gems into the cut out of the "D" stencil, filling in the space as best as possible. You will use smaller gems to fill in the rest of the space later.
Step 3 – Start gluing down the gems to the shirt, one by one. The glue adheres quickly so be sure you're placing the gem down in the exact spot you want it, because you only have a second or two to move it around.
Step 4 – Once you have glued down all of the larger gems, start filling in the space with the smaller gems.
Step 5 – Remove the paper stencil, lifting carefully in case some of the paper is stuck to the shirt because of the glue. Fill in the empty spots left by the tiny strips of paper connecting the center of the "D" to the outer stencil. Allow the shirt to dry overnight before wearing.
E6000 glue has a very strong odor, so if you have a sensitive sense of smell, you may need to wait a couple days before wearing. And always use E6000 glue in a well ventilated area and take breaks!
For this project I used blue rhinestones because it's the color of the Disneyland 60th anniversary celebration, but you can use whatever color rhinestones your heart desires! Also, can you spot the Hidden Mickey in my design?
Enjoy your new top!