What a blessed time to be stuck inside.
As if the hype wasn't big enough for Nintendo's new Animal Crossing game, Animal Crossing: New Horizons, its release just happened to coincide with many stay-at-home orders and people being furloughed from their jobs. Suddenly, Animal Crossing posts were everywhere in my social media feeds. It seemed like everyone was playing.
I've never played a Animal Crossing game in my life, but here I was … intrigued by the cute characters and the overwhelming desire to be "social" with my friends, in any way possible.
Next thing I knew, I was doing a curbside pick-up for a Nintendo Switch Lite at my local Target.
The truth is, playing Animal Crossing: New Horizons has been a nice distraction from the troubles of our current world. As someone who is self-employed, it's not great for my business productivity. But it has done wonders for my stress level.
Of course, because it's ME, I had to find ways to add some Disney style to my deserted island. Luckily I'm not the only one with this desire, and I found inspiration all over the Internet! I hope you enjoy these fun ways to add some Disney style to your island in Animal Crossing: New Horizons!
Add Disney to Your Animal Crossing Island
First, pick a Disney inspired island name! My island is Motunui, the fictional island from Moana. I have also seen Neverland, Tom Sawyer, Pirate, Mickey, Aulani, Zootopia, Arendelle, Pleasure, and Ahch-To. There are tons of names you can choose from! But remember, you can't change your island name so choose wisely because you're going to see its name a lot.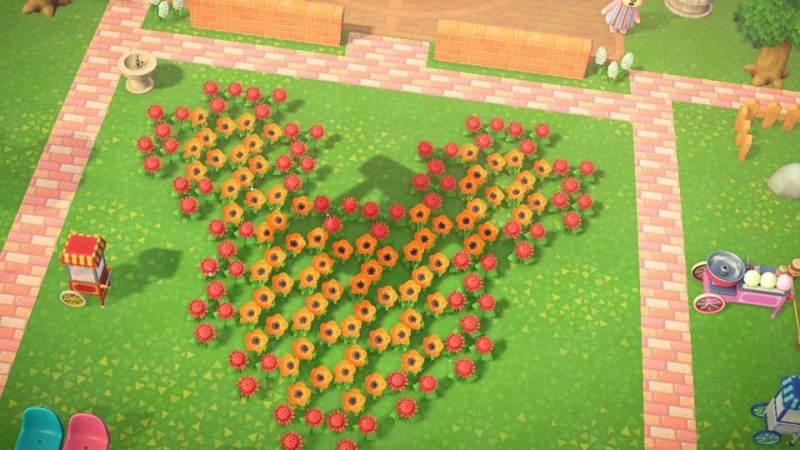 Make a Mickey shape with flowers! This was one of my first big projects. I wanted to recreate the Mickey floral garden at the entrance to Disneyland. It took a lot of trial and error to get the shape just right, and I thought I'd share it here! The X marks a flower spot, and 0 marks an empty spot. I did the outer flowers in a different color just to make it stand out a bit, but it's not necessary!
0XX0000XX0
XXXX00XXXX
XXXX00XXXX
0XXXXXXXX0
00XXXXXX00
00XXXXXX00
00XXXXXX00
000XXXX000
0000XX0000
My goal with the Mickey shape is to swap out the flowers for different colors as the seasons change, just like Disneyland does!
And once you unlock terraforming you can create your very own Mickey lake, like Andrea did!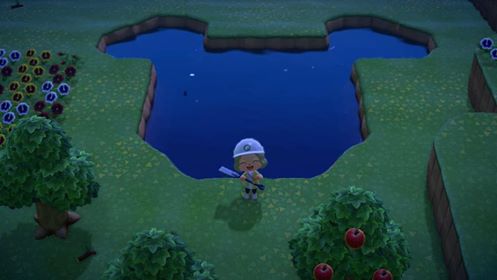 Create Disneyland "lands" – I have a little section of my island where I have parks set up to represent each section of Disneyland. Some have more decorations than others! But it's a work in progress and it's fun to search for items that would work in each area.
Main Street USA
Cotton Candy Stand
Popcorn Stand
Benches
Flowers
Brick Walkway
Fantasyland
Spinning Teacup Ride
Princess Dresses on display
Castle sign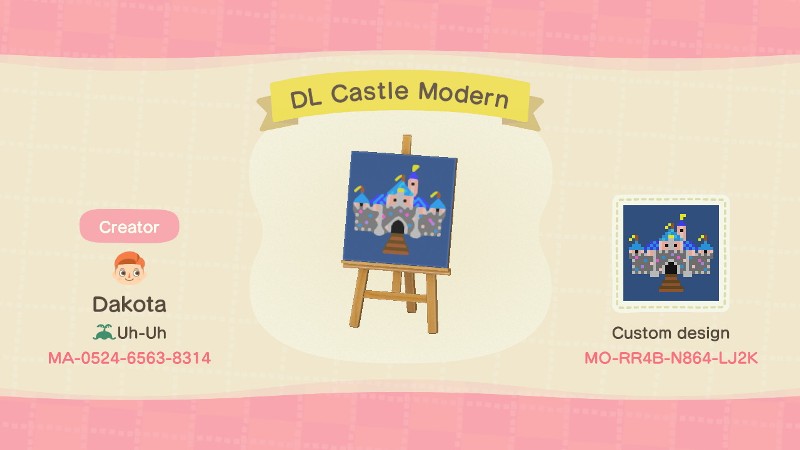 Adventureland
Tiki Torch
Birdcage
Stand with Custom Pineapple Print
Ice Cream Lamp (yellow or white)
Frontierland
Log Furniture
Barrel
Fossils that are dropped look like animal skull (careful – other people can pick these up)
Snapping Turtle
Tomorrowland
Astronaut Suit
Star Fragments (careful – other people can pick these up)
Star Lamp
Rocket
Star Wars outfits on display
Custom Disney Inspired Clothing – Once you unlock the Ables Sisters tailor shop, you'll be able to make your own custom clothing designs or upload someone else's creation! People are so creative and a quick Internet search for "Animal Crossing New Horizons Disney Designs" will get you tons of results. I'm sharing a few of my favorites here!
Love this Minnie dress by Michaela!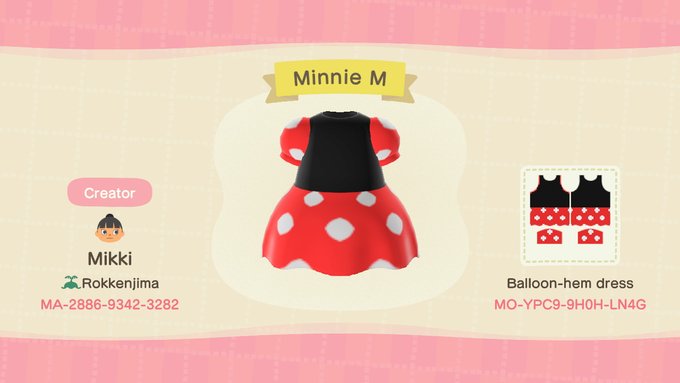 A cute Disneyland Tour Guide outfit by Jessica!
Love this Haunted Mansion Cast Member dress by Leota!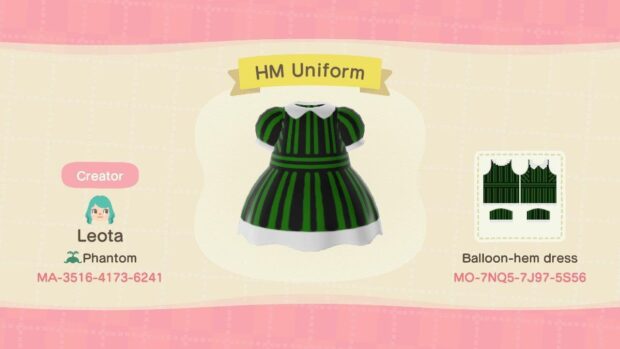 Cute Alice in Wonderland dress by creator Renee!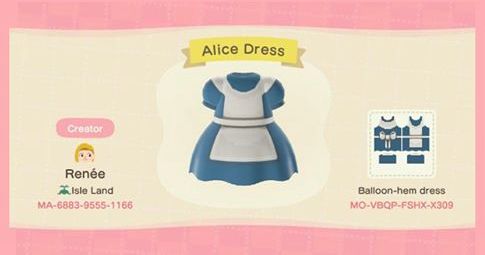 Mulan is my favorite so I have to share these two: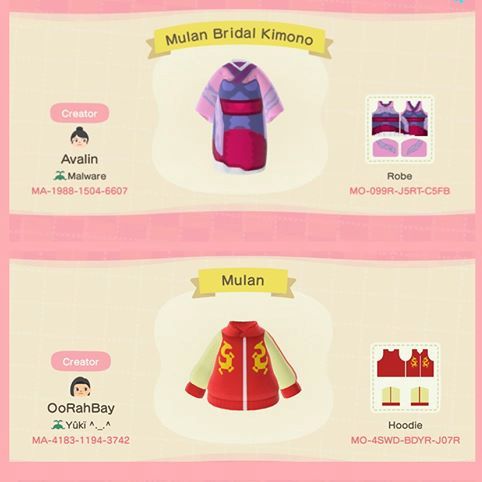 Incredible Duffy & Friends sweaters! The creator ID is MA-9344-3424-7918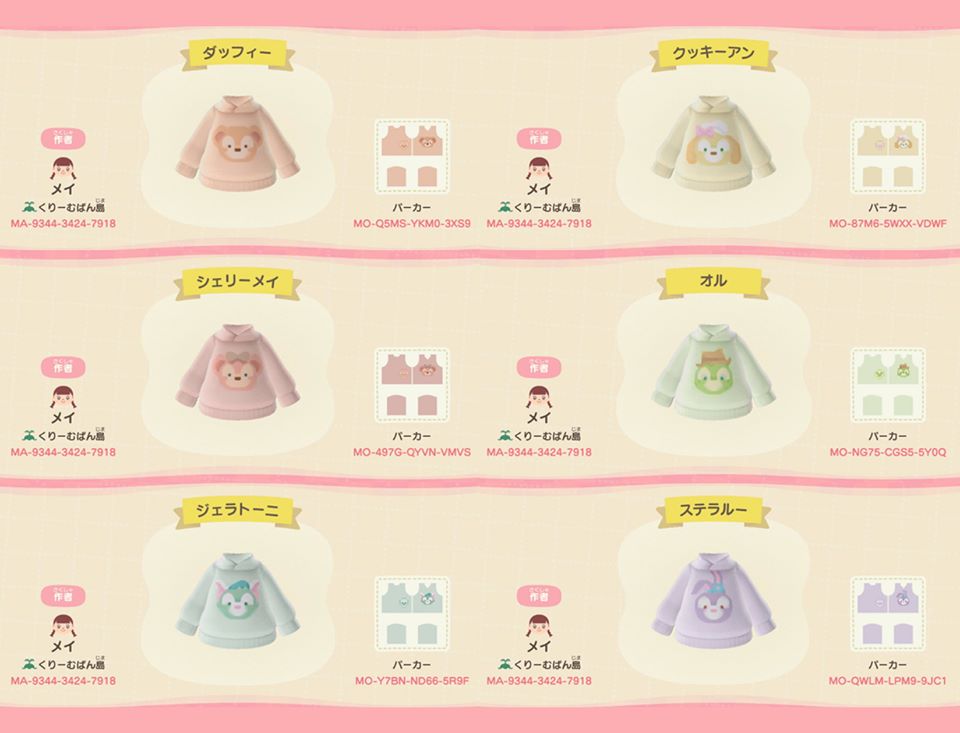 Since my island is named after Moana, I have to share these!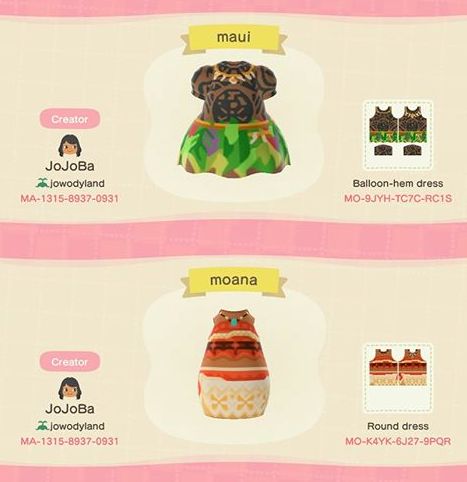 Very fun Star Wars art to hang in your home, by @xforcing (and check her creator code for even more!):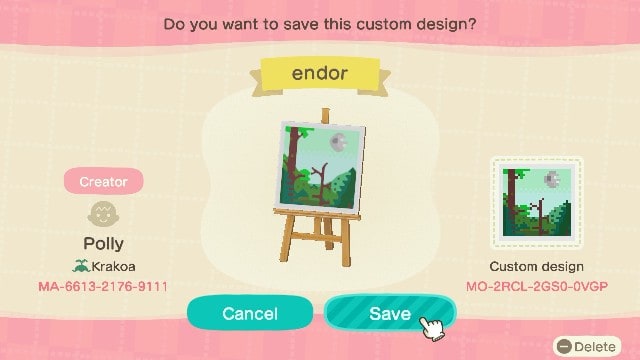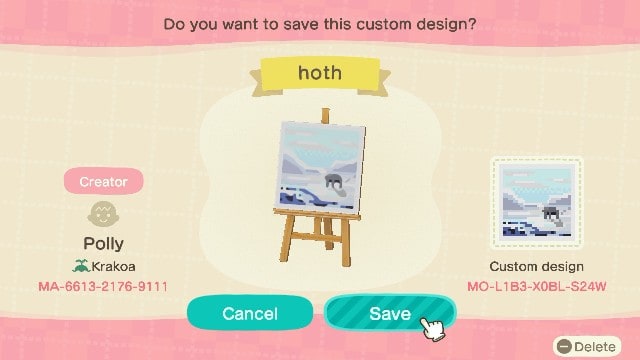 Look through this Twitter thread for a lot of wonderful Disney outfits! Creator is Gemermaida and her code is MA-8934-3407-6686.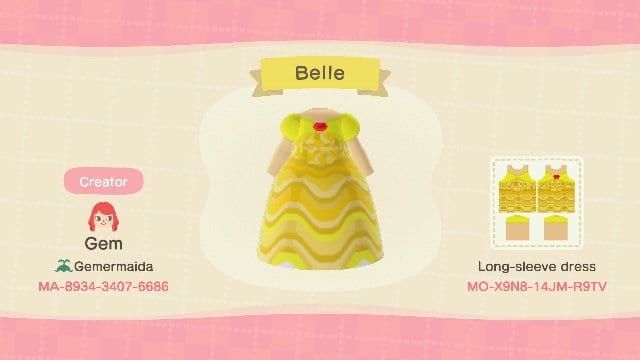 FasionablyArcadia on Instagram has tons of fun designs!
View this post on Instagram
And then I saw this It's a Small World facade on Twitter and my brain exploded. I'm not skilled enough to know how this is made but … if I find out, I will update this article.
ディズニー行きた過ぎた結果私の島にイッツ・ア・スモールワールドができました🥺🌸🌸🌸🌸#あつまれどうぶつの森フレンド募集 #あつまれどうぶつの森#あつまれどうぶつの森マイデザイン#あつ森 pic.twitter.com/JdvONjADYB

— しゃーしゃ@あつ森垢 (@sha_sha_atumori) April 21, 2020
Have you been passing the time at home by playing Animal Crossing: New Horizons? I'd love to see your Disney designs if you have any!