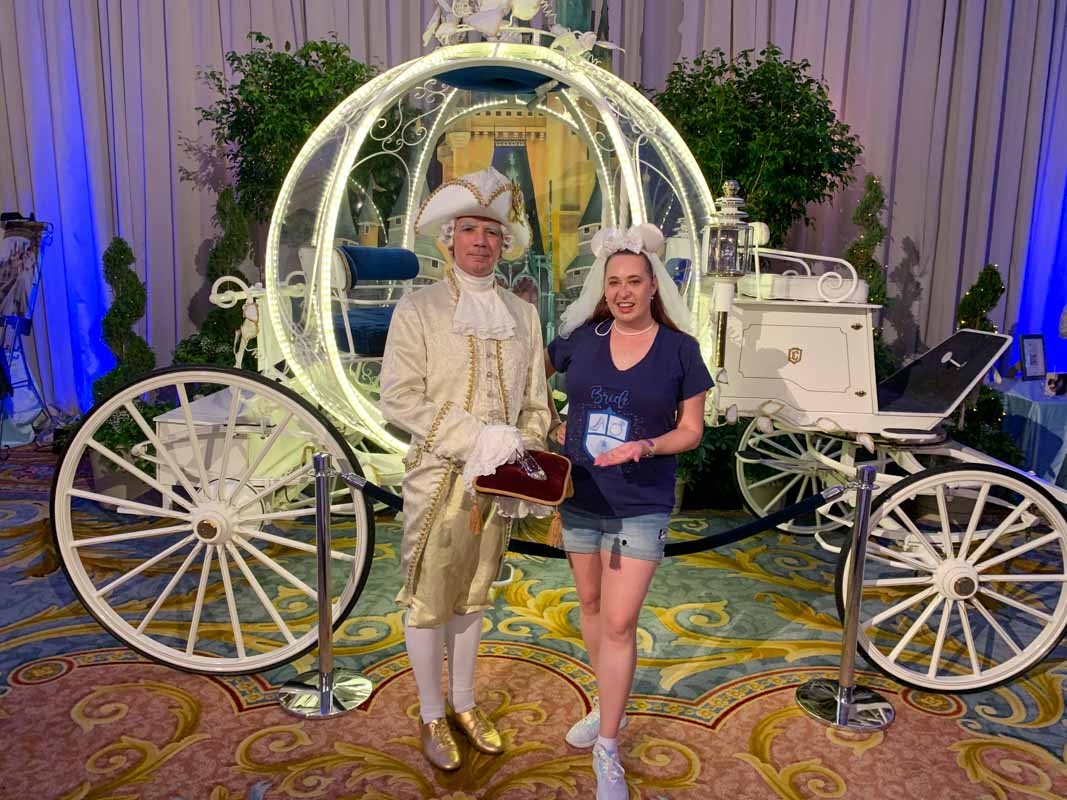 Calling all Disney lovers! Take a virtual look at the 2020 Walt Disney World Wedding Showcase, taking place at Disney's Grand Floridian Hotel. Weddings may look a little different right now, but if you're planning for the years ahead you'll find lots of information and inspiration here!
In March 2020, I traveled to Walt Disney World to attend the 2020 Walt Disney World wedding showcase and enjoy the parks for a bit, without knowing that the world would be turned upside down just a few short days later.
I'm comforted knowing weddings will return in full force someday, which is why I'm still moving forward with this recap.
The Disney's Fairy Tale Weddings team always does such a great job with their events, and this was no exception. Even in uncertain times, every Cast Member was in great spirits and ready to make magic for all the attendees!
Typically, Disney's Fairy Tale Weddings holds an in-person showcase once at year at both The Disneyland Resort and Walt Disney World. (View the 2019 Walt Disney World Weddings Showcase Recap for even more wedding goodness!)
A limited number of tickets are available and the event usually does sell out fairly quickly. This year's showcase at Walt Disney World was $45 per person for the main event. Add-on events included a dessert welcome party for an additional $80, and a meal tasting for $150. I opted in for the expo and the dessert party. With my plethora of food allergies and limitations, I figured that $150 was better spent elsewhere.
I hope this recap is helpful for anyone considering a wedding or vow renewal at Walt Disney World! Everything they offer really is so magical and fun. If you have any questions, please leave a comment and I'll try my best to help!
Interested in Disneyland weddings? Check out my 2020 Disneyland Weddings Showcase recap here.
2020 Walt Disney World Wedding Showcase Recap
Dessert Welcome Party
The event kicked off on Friday evening with a dessert party at the Grand Floridian Marina and Sago Cay at Disney's Grand Floridian Hotel. I know this is a popular dessert party spot so I was excited to experience it!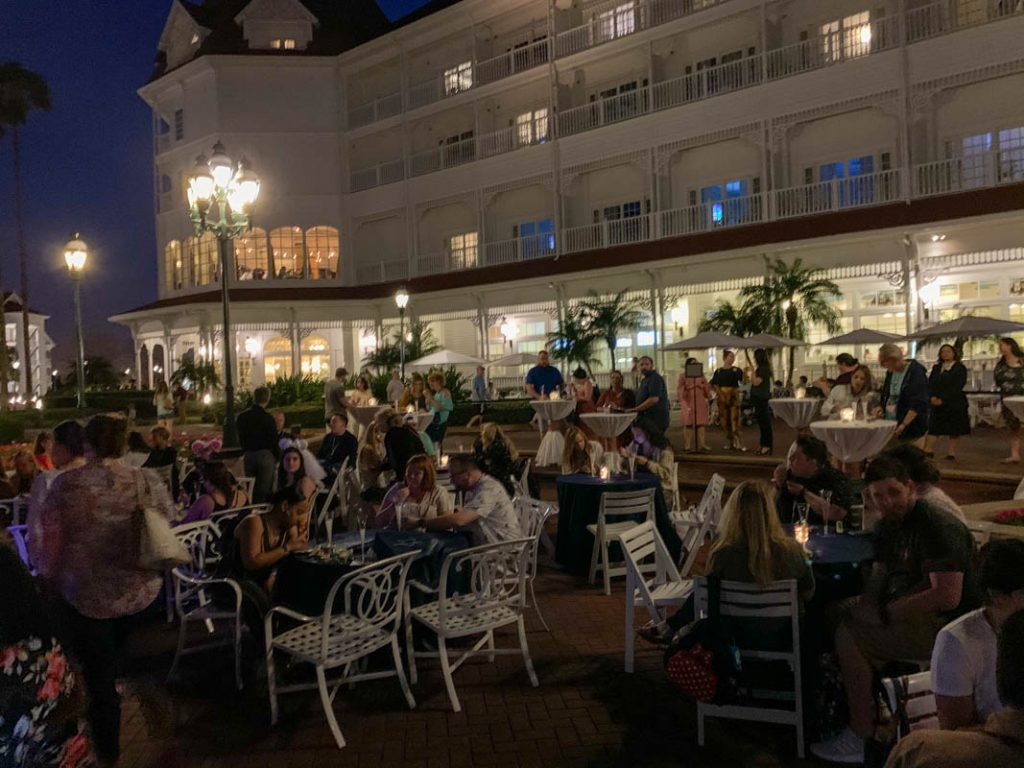 There were lots of desserts to choose from, including a trio of pizzelle cones and the classic white chocolate glass slipper. Everything was delicious, of course!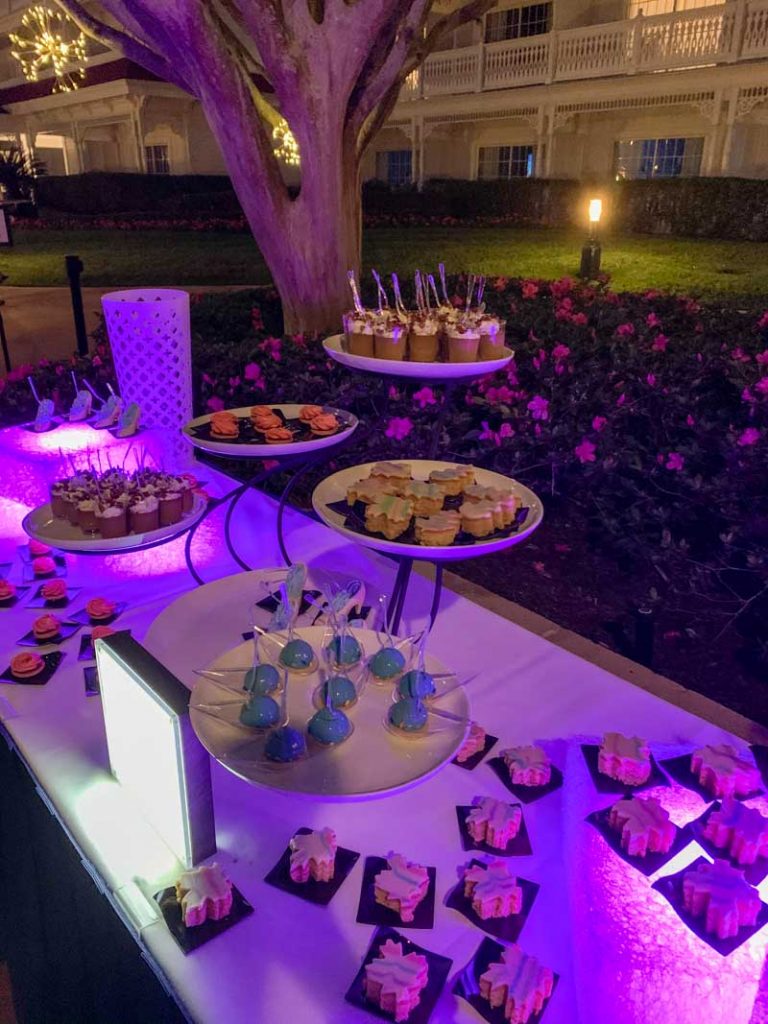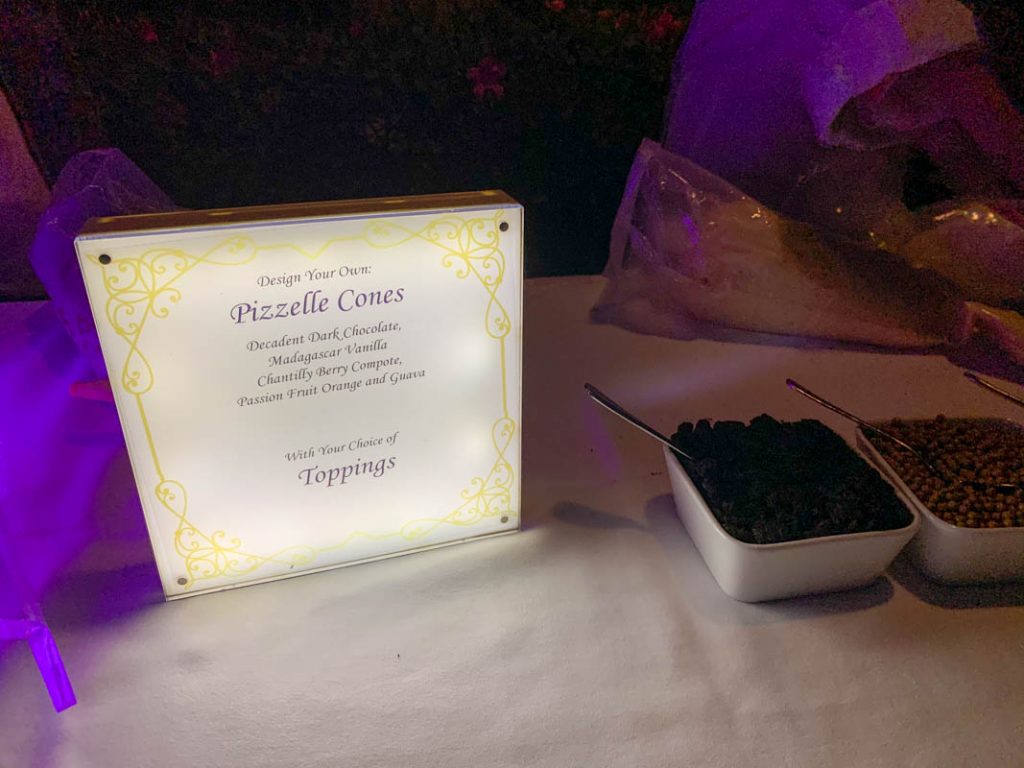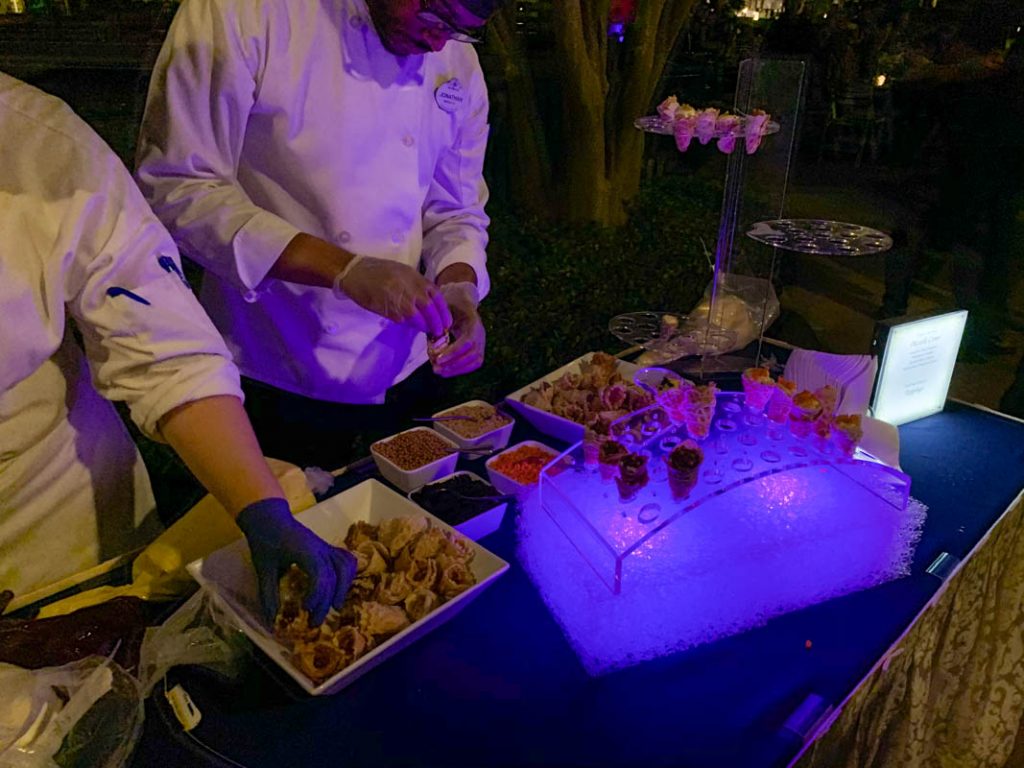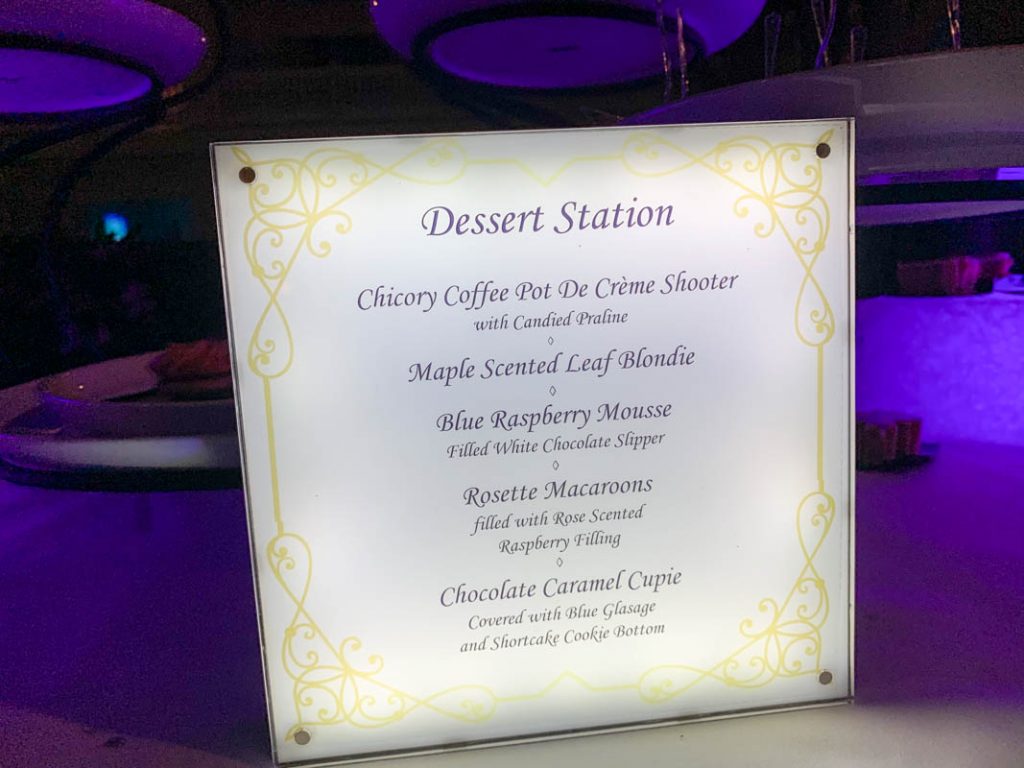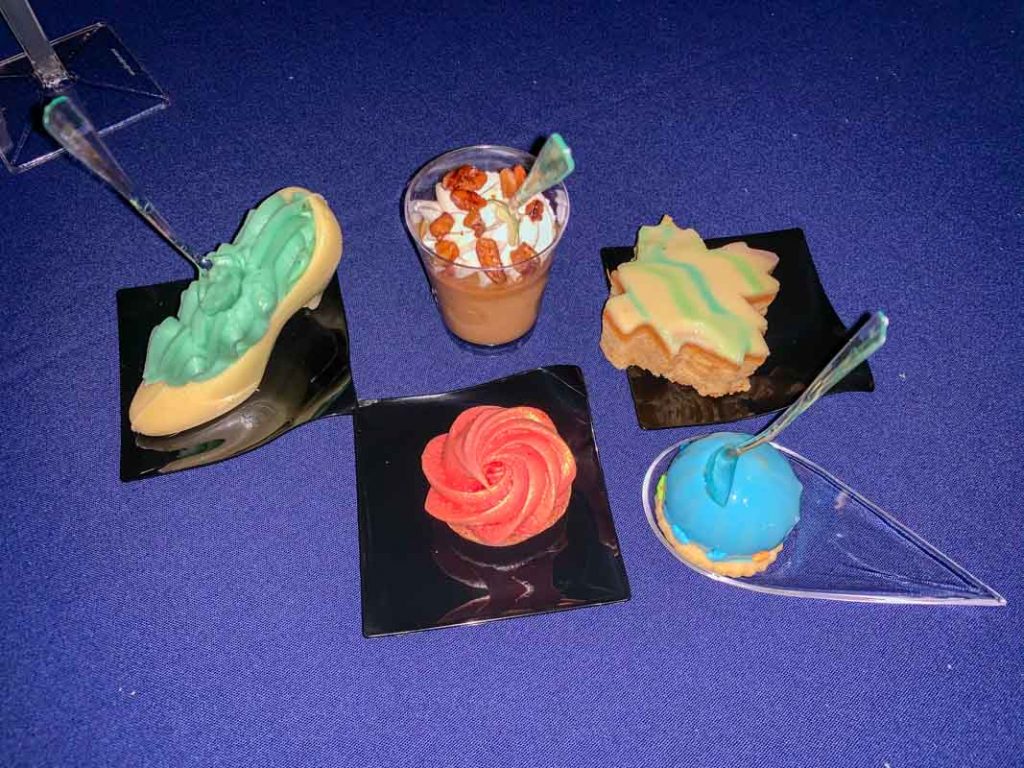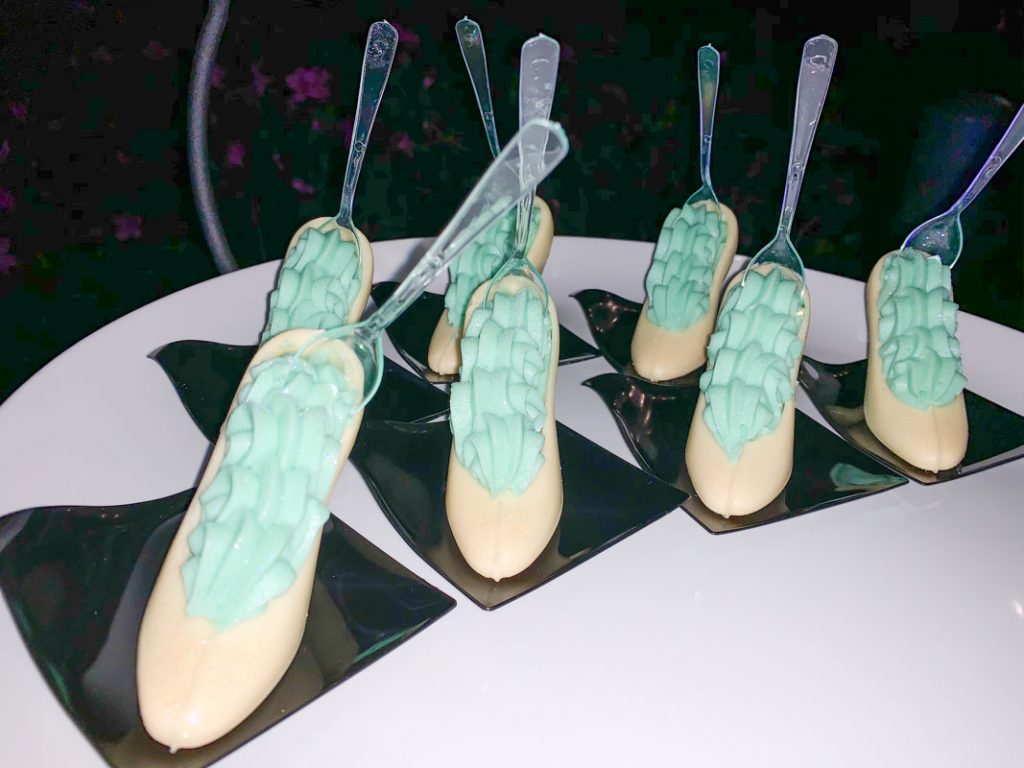 There was a big crowd this year, and the tables extended all the way down the walkway into Sago Cay, a smaller area that's just a bit closer to the fireworks show (although not by much). What I didn't realize is, the piped-in music doesn't extend down to Sago Cay! But still, it was a lovely spot to watch the fireworks show at Magic Kingdom.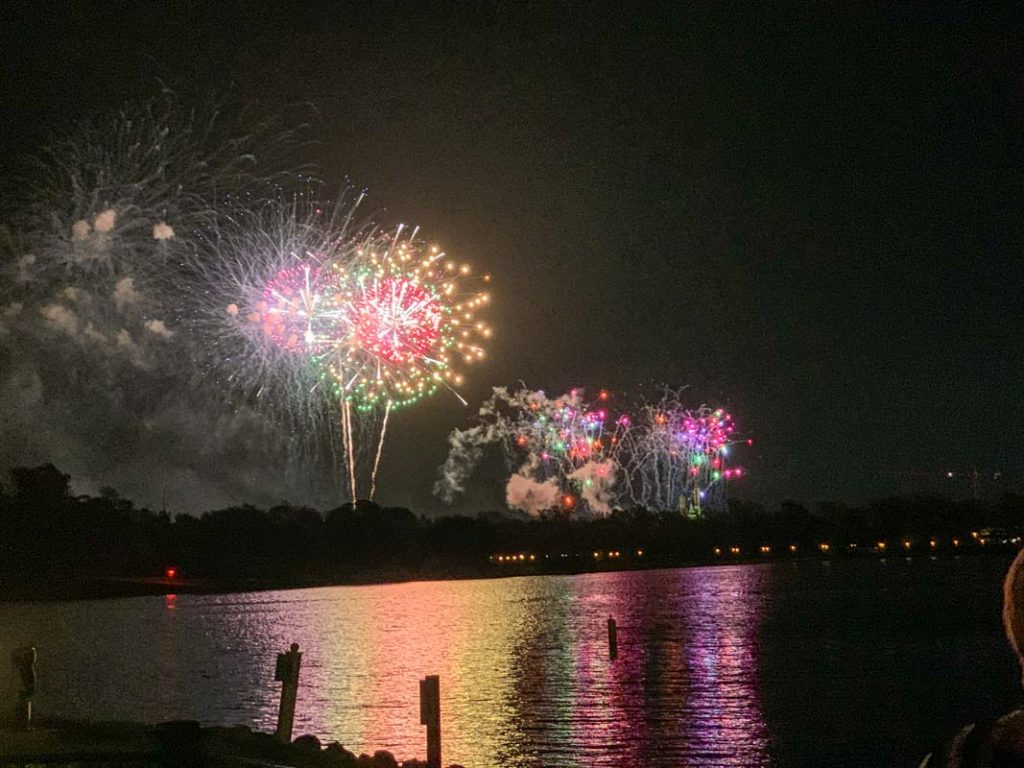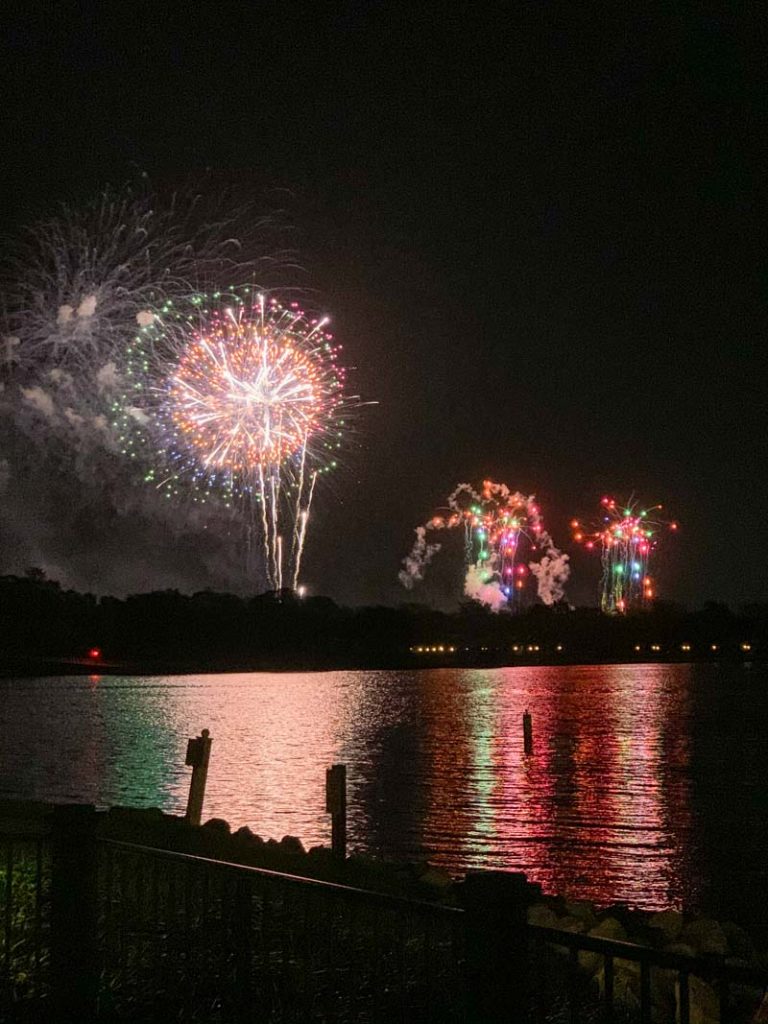 Here's the view from the Marina.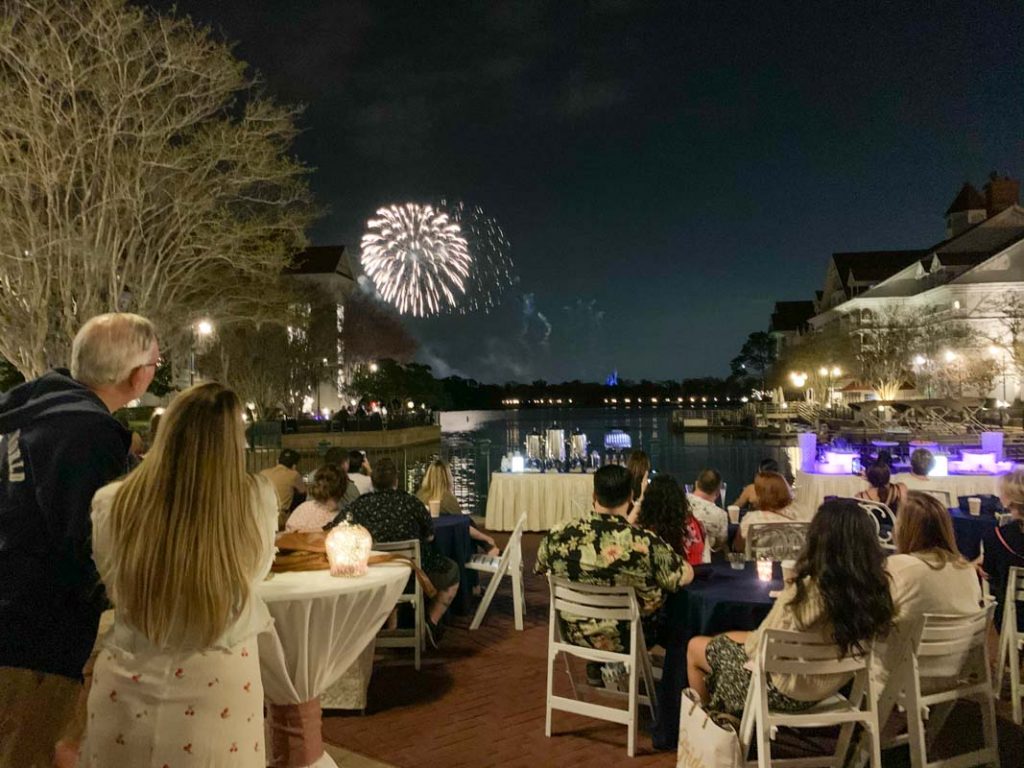 As we excited, this lovely Cast Member was painting portraits of Cinderella Castle as a parting gift!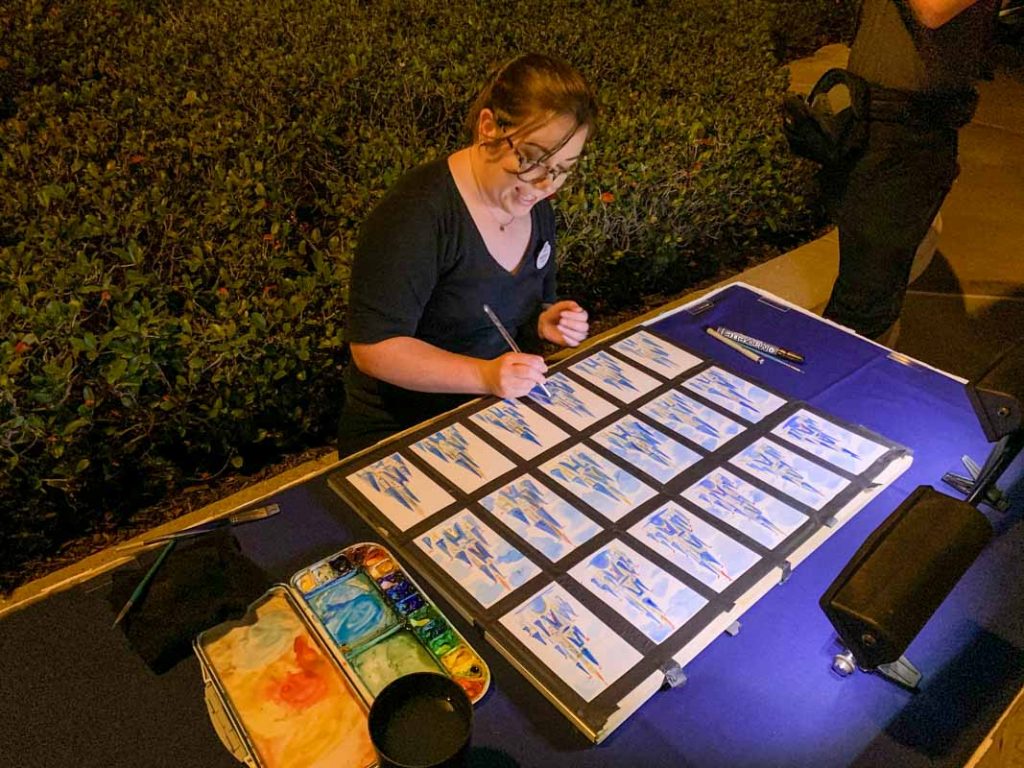 The Venue Tour
This year's attendees were asked to choose a time slot to help with crowds, one from 10am to 12pm and the other from 1pm to 3pm. I chose the later time frame and therefore did the venue walking tour in the morning.
Disney's Fairy Tale Weddings provided attendees with a PDF map of the venue locations to help guide us. This was helpful but it would have been nice to have some additional information about the venue locations (such as guest minimums and pricing).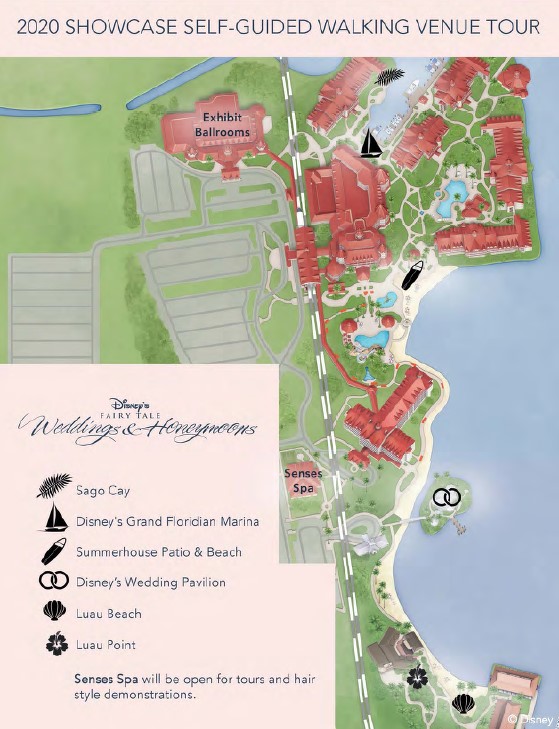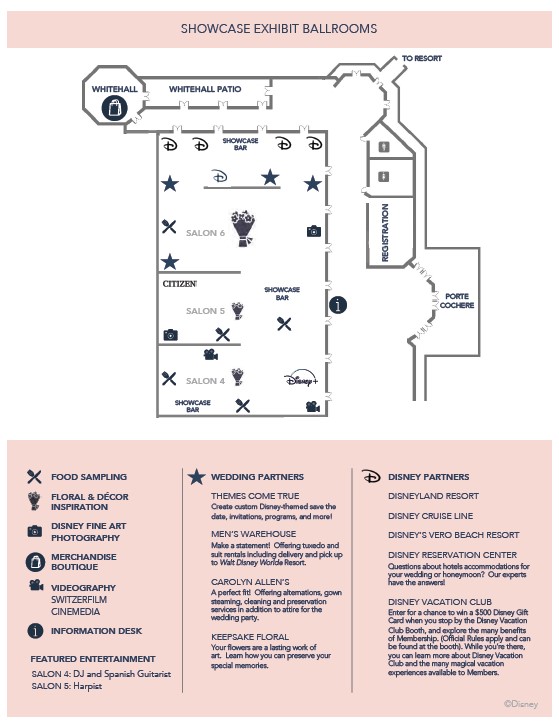 Disney's Wedding Pavilion – Disney's Grand Floridian Hotel
I've been inside the wedding pavilion before and it's such a lovely ceremony venue. It was a treat to see inside the bridal suite as well.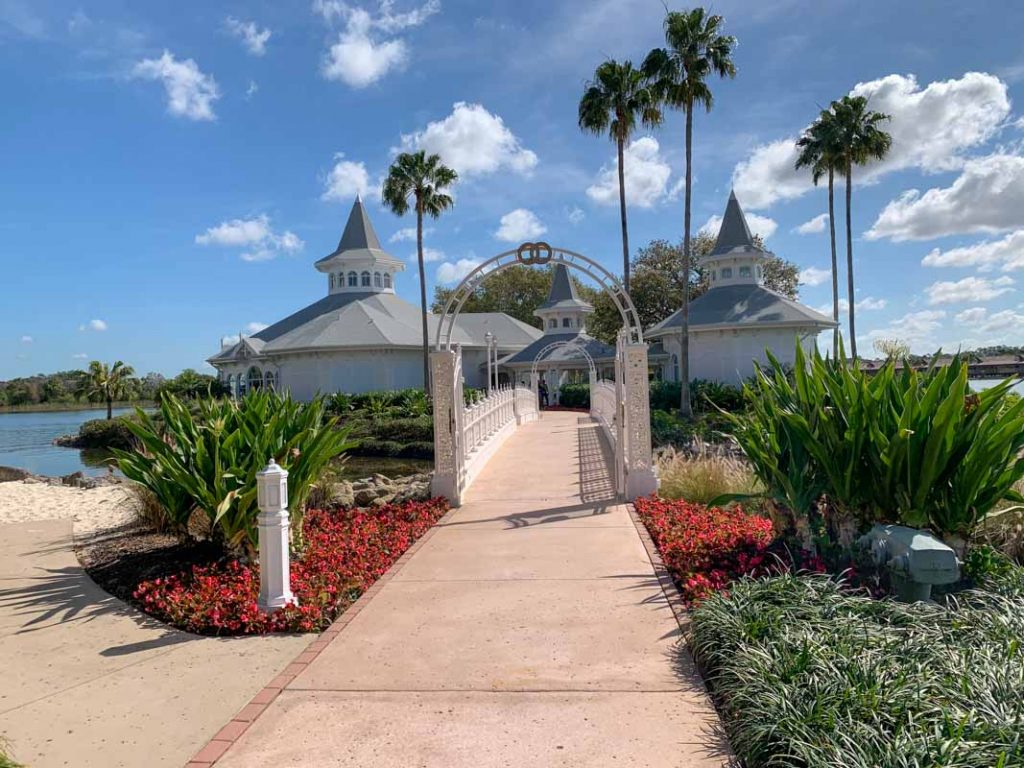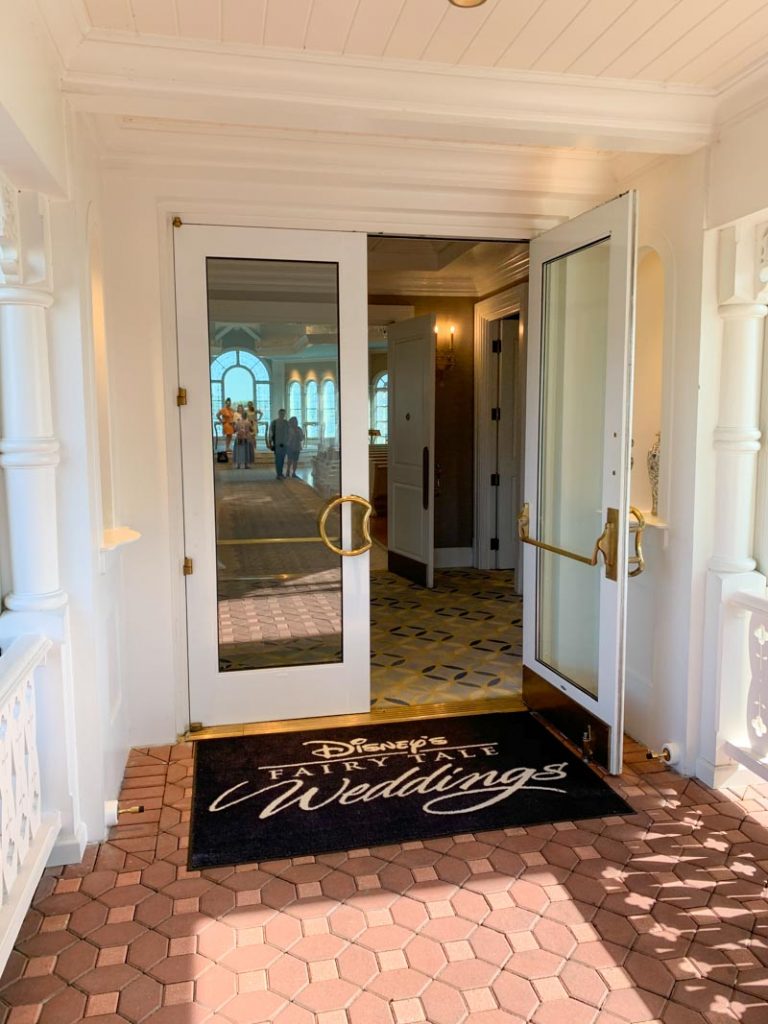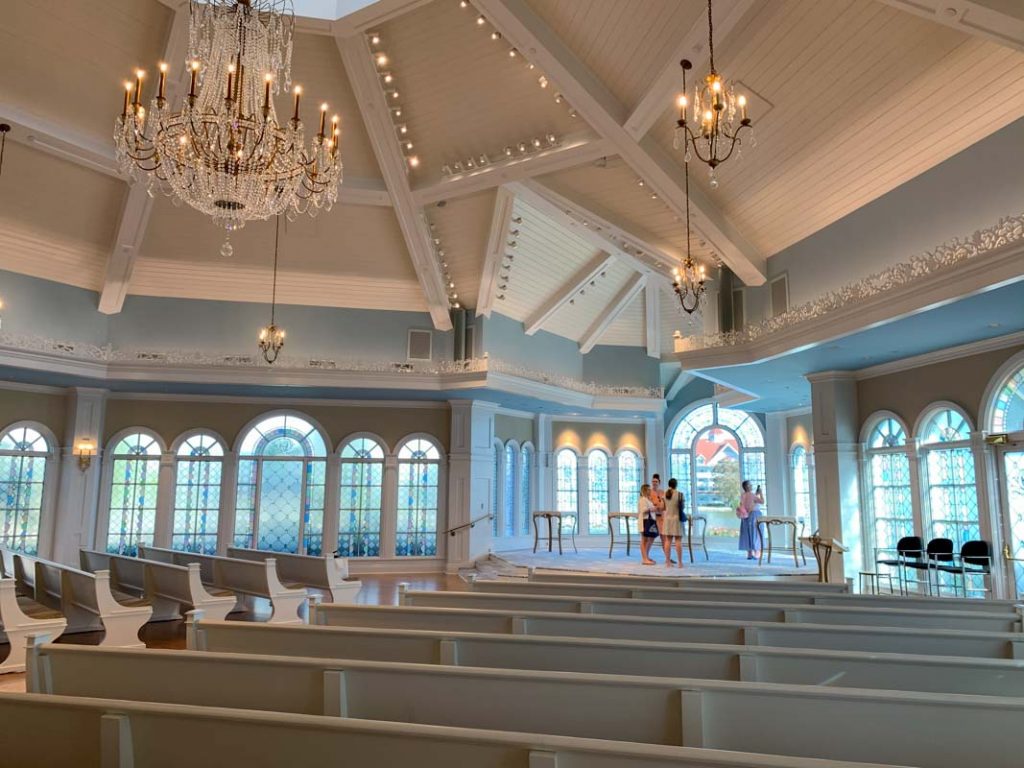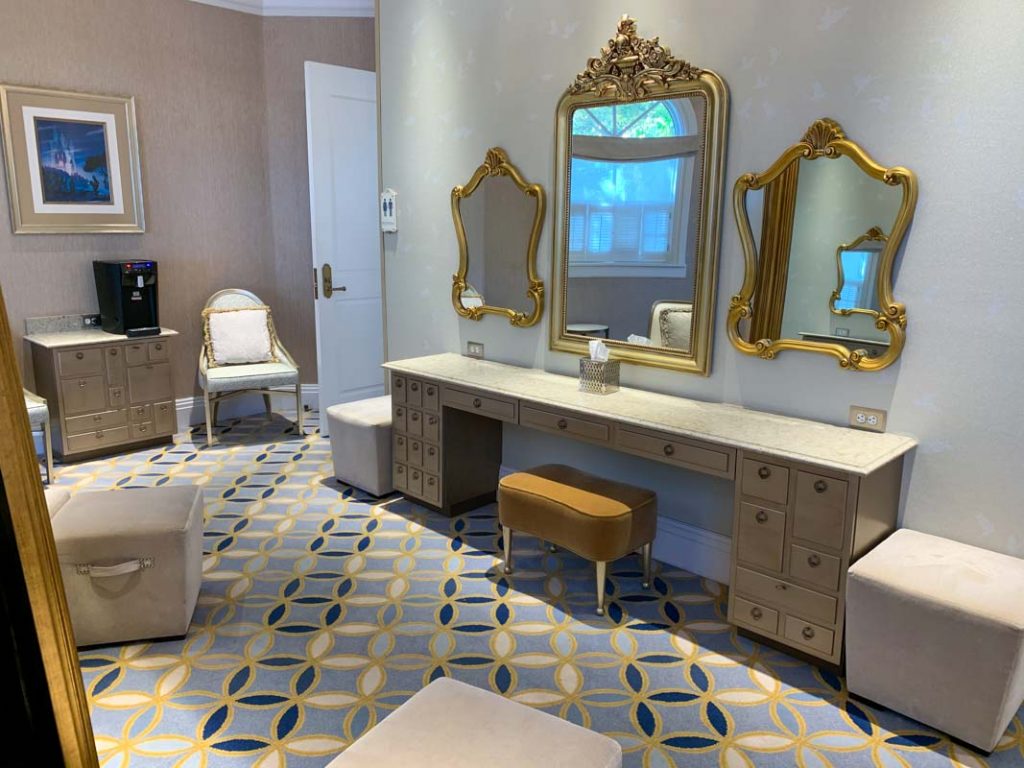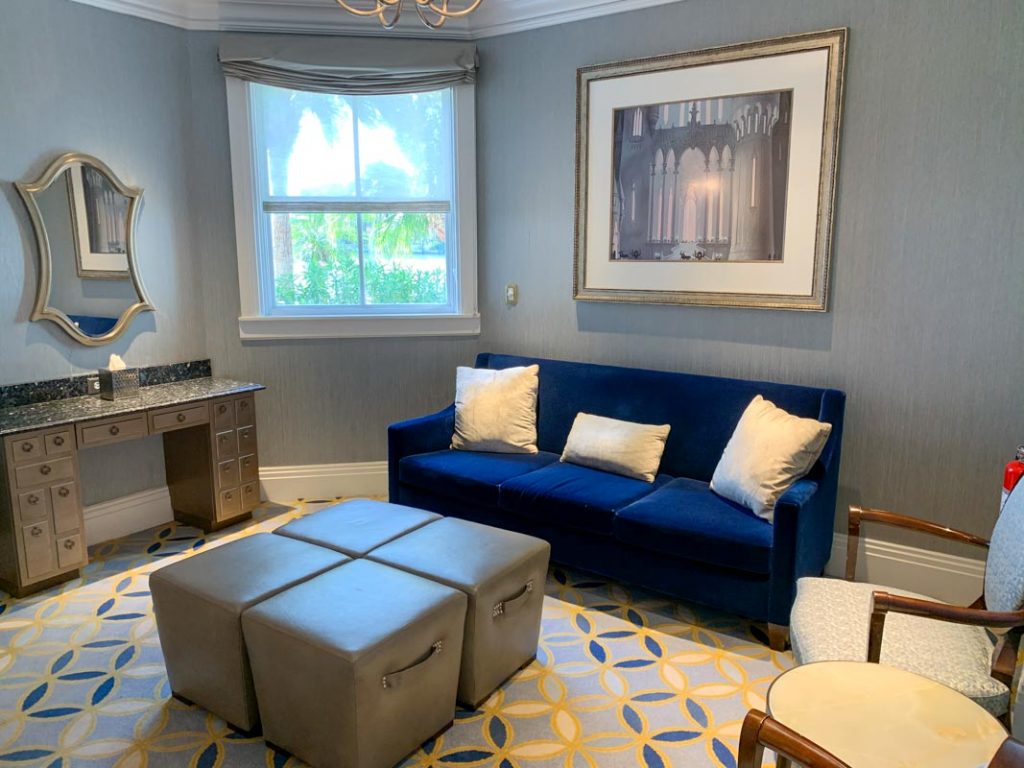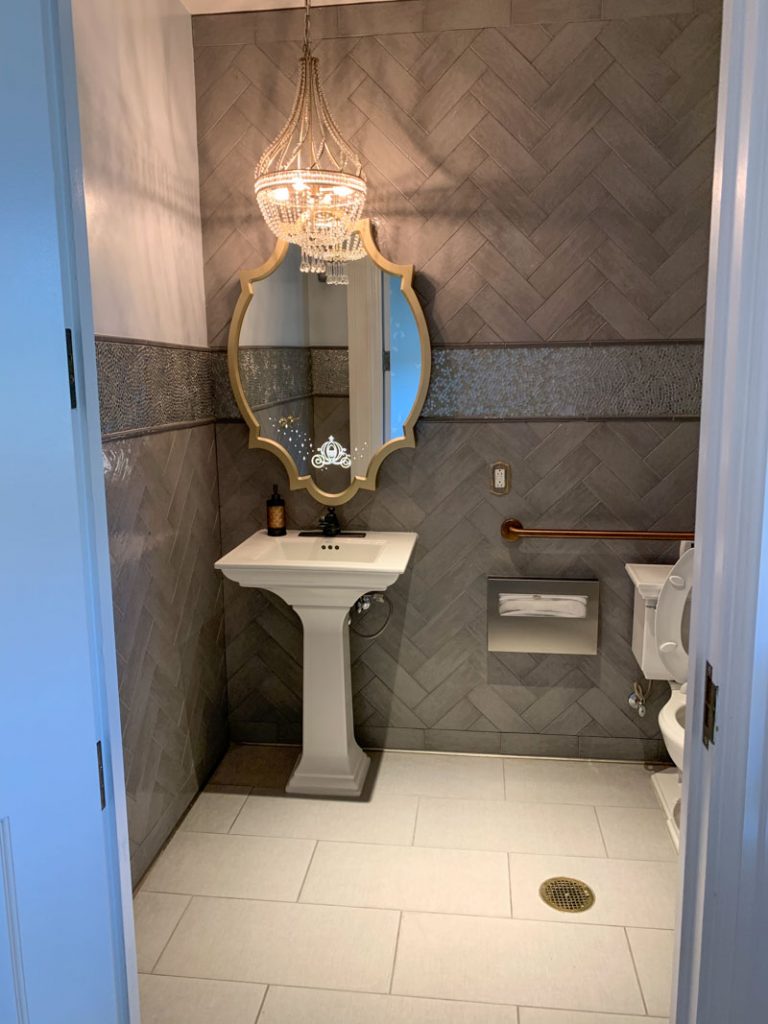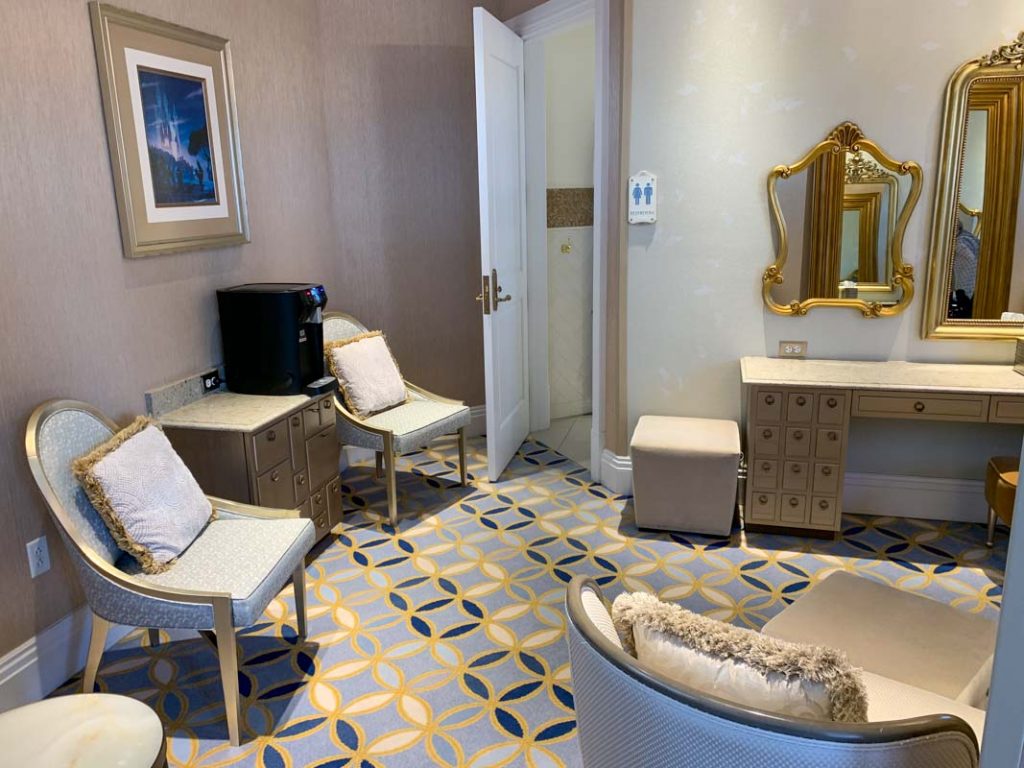 Picture Point, outside the pavilion, could be a ceremony spot for small weddings as well.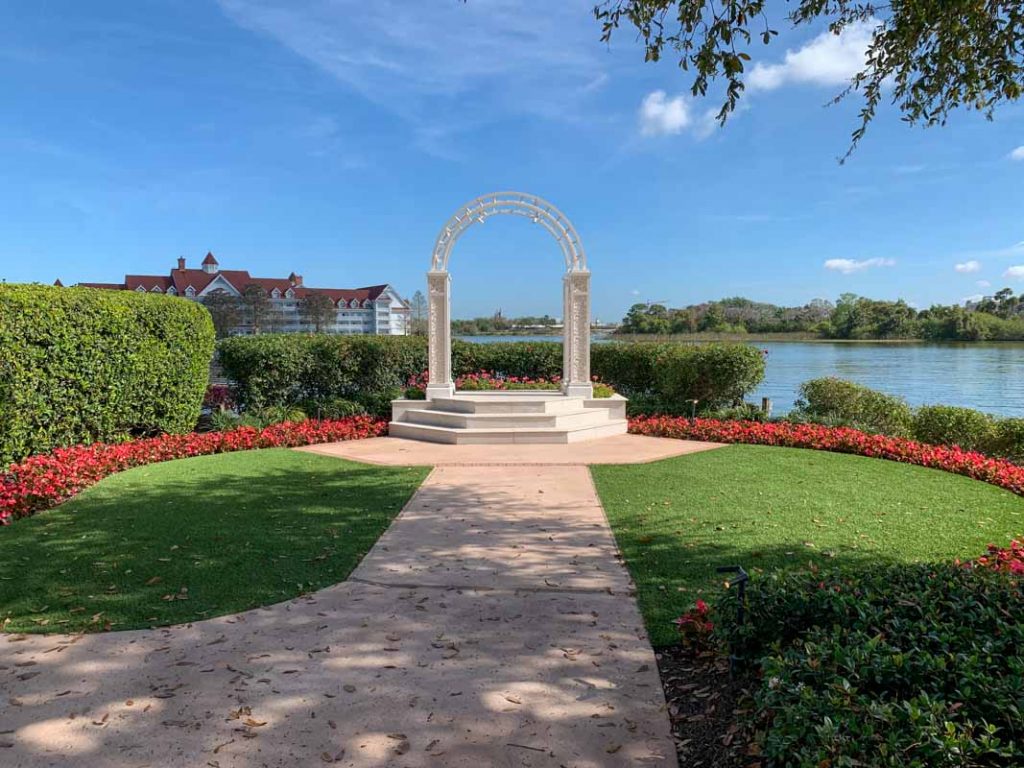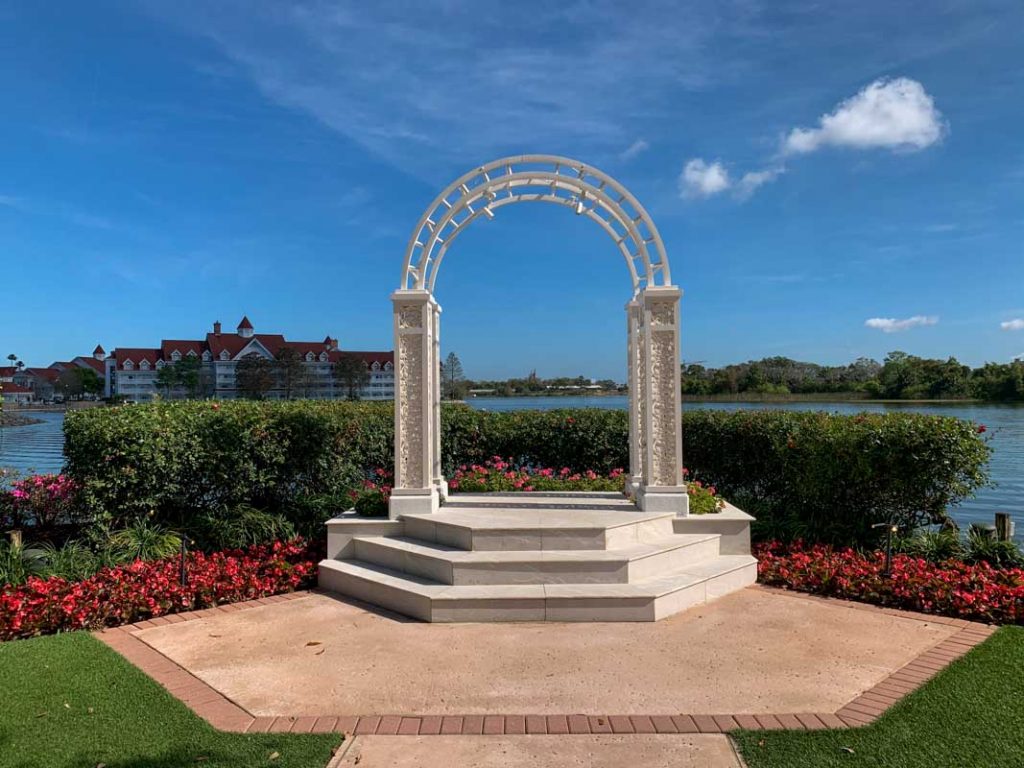 While near the wedding pavilion, I also stopped into Senses Spa. The itinerary said they would be open for tours, but to be honest there isn't much to see. I got to see the lobby and a small room where they do hair and makeup. It smelled amazing inside and I asked what the scent was and a nice Cast Member told me it was a Febreze plug-in. Disney secrets!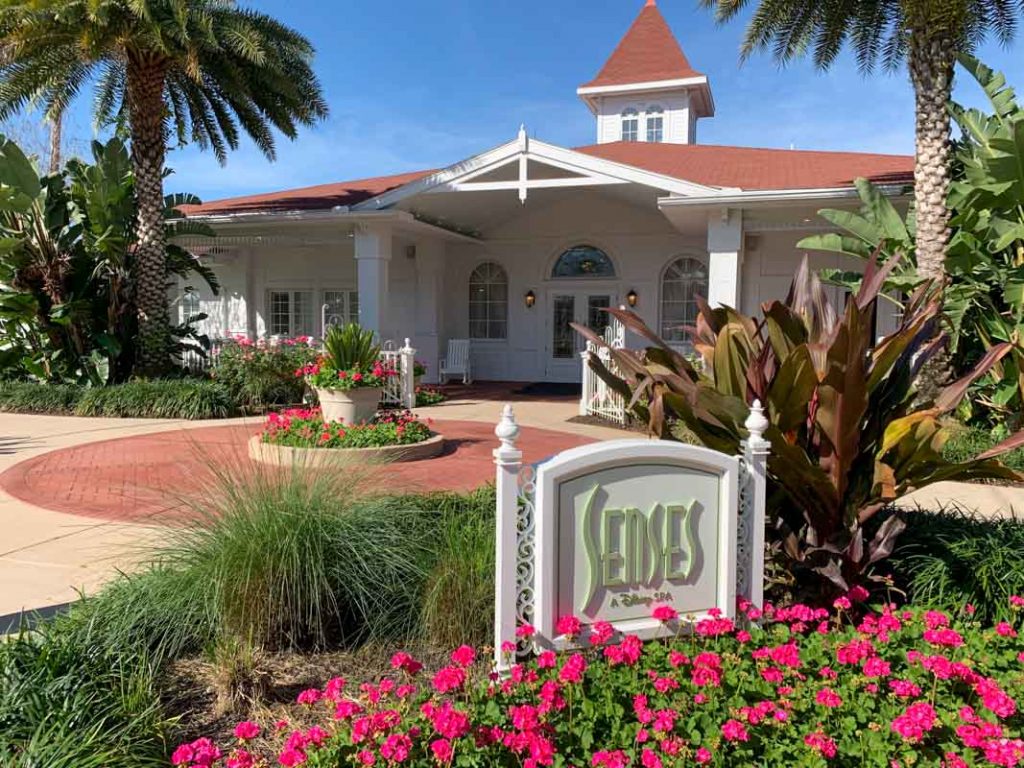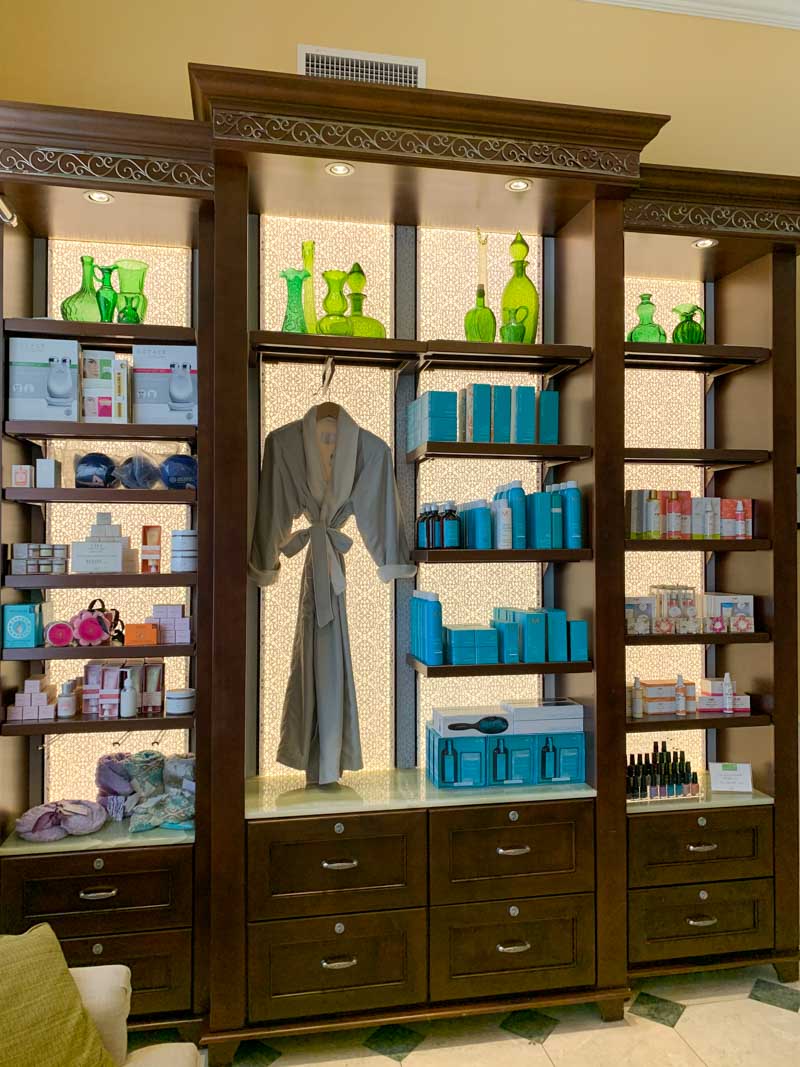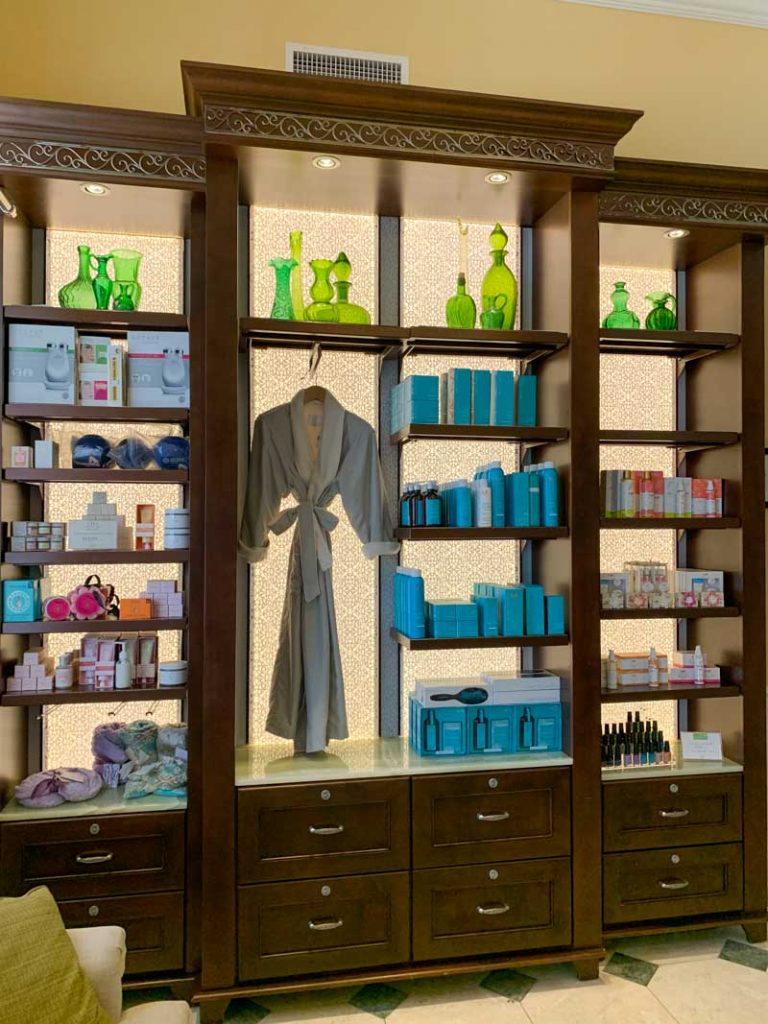 Summerhouse Patio and Beach — Disney's Grand Floridian Hotel
I didn't even know this venue existed! It's a lovely spot although blazing hot in the middle of the day.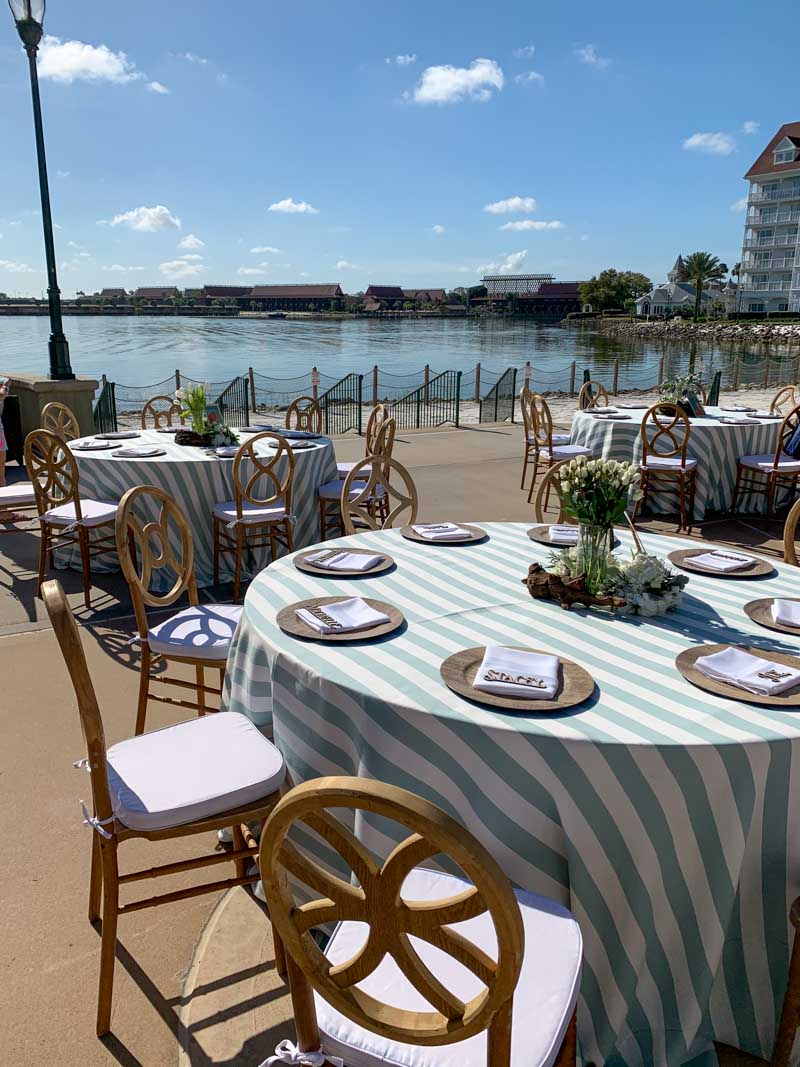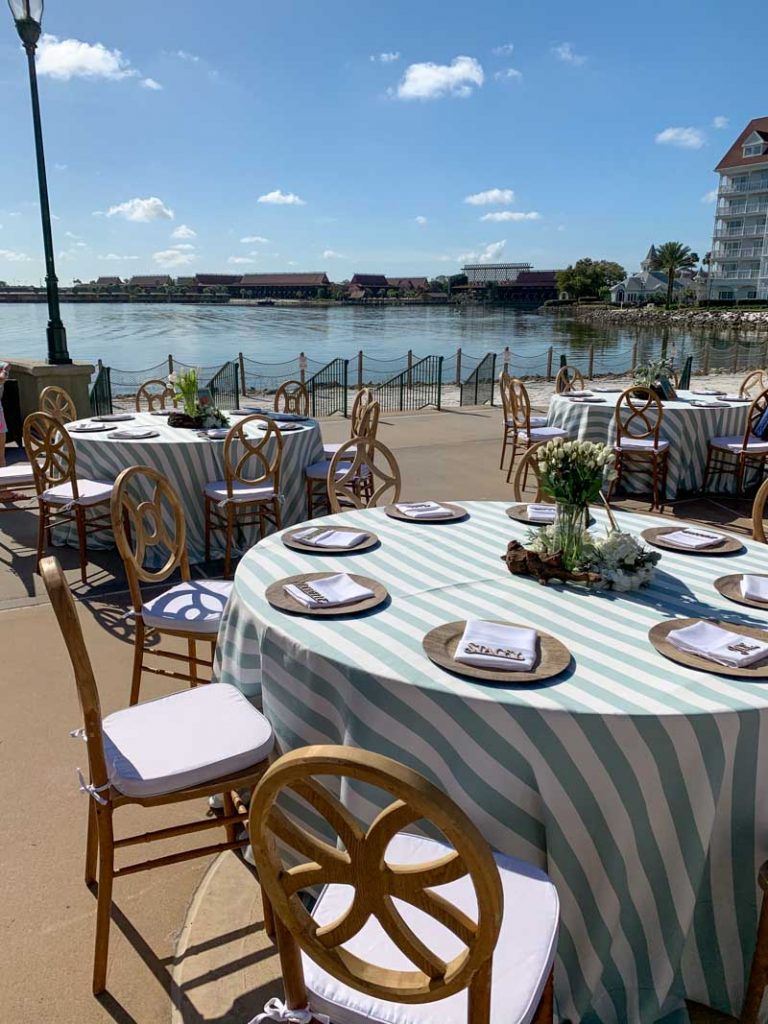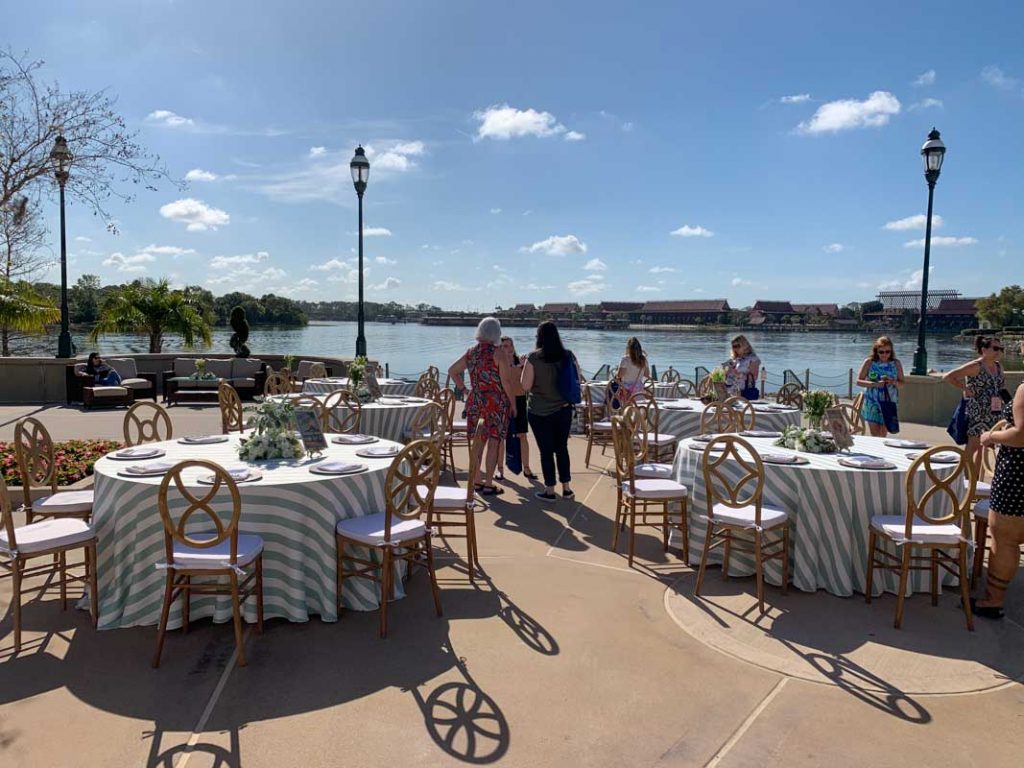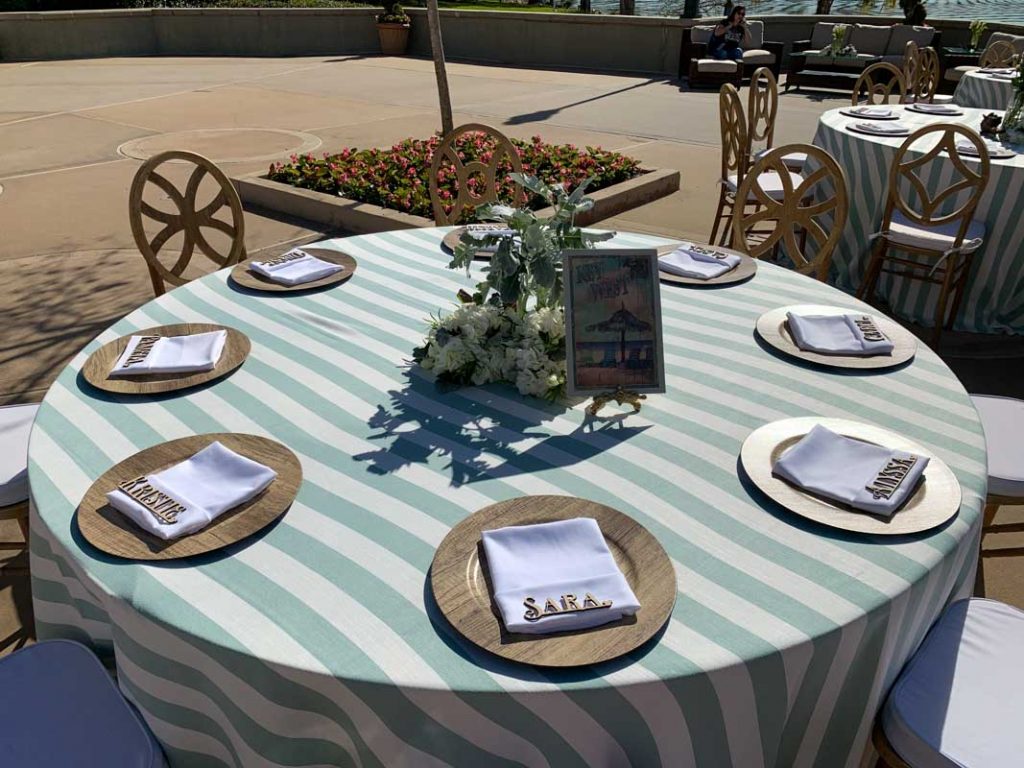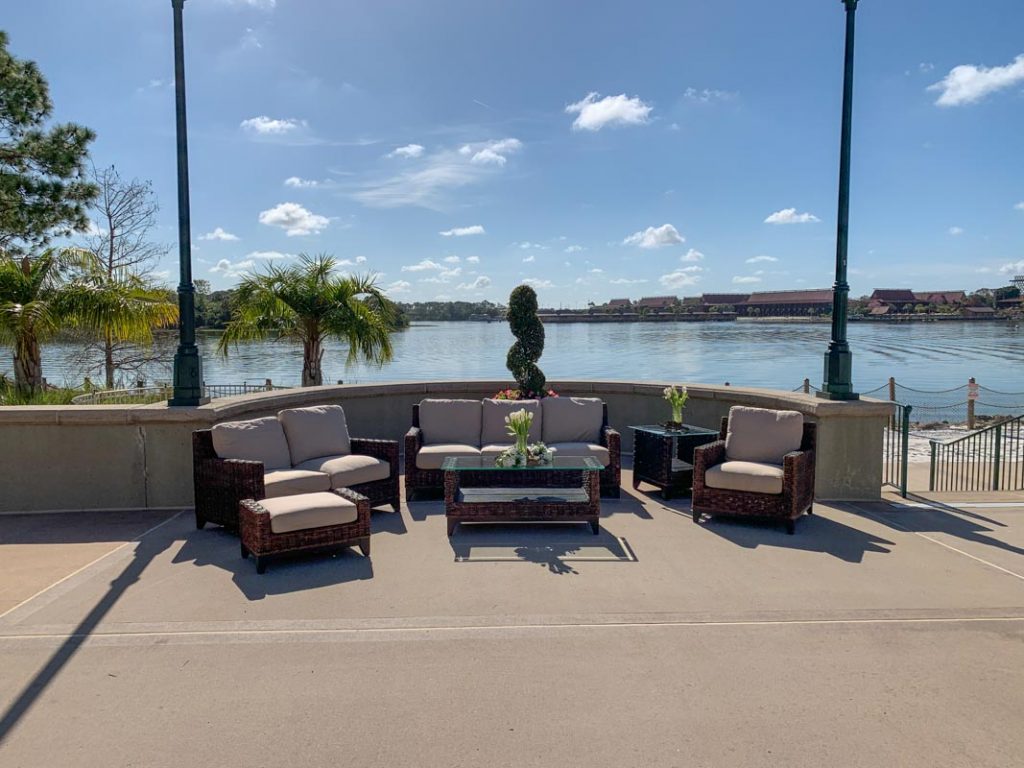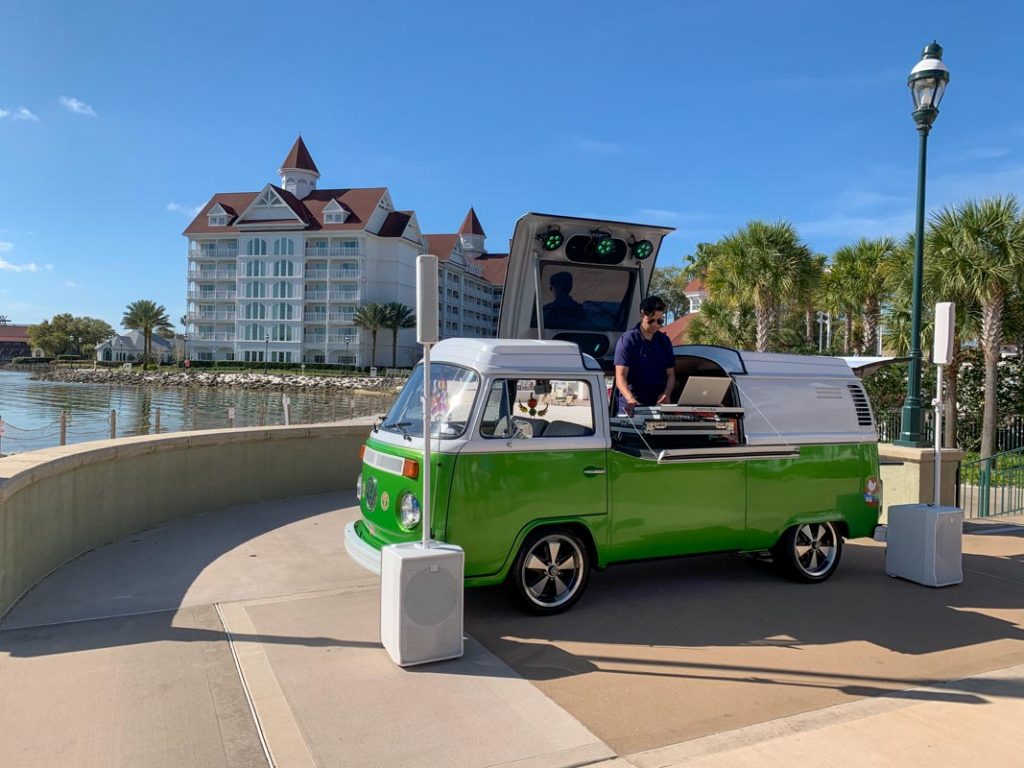 Grand Floridian Marina – Disney's Grand Floridian Hotel
Looking very different than the night before, the Marina was decorated with eclectic, mismatched furniture for a unique wedding ceremony.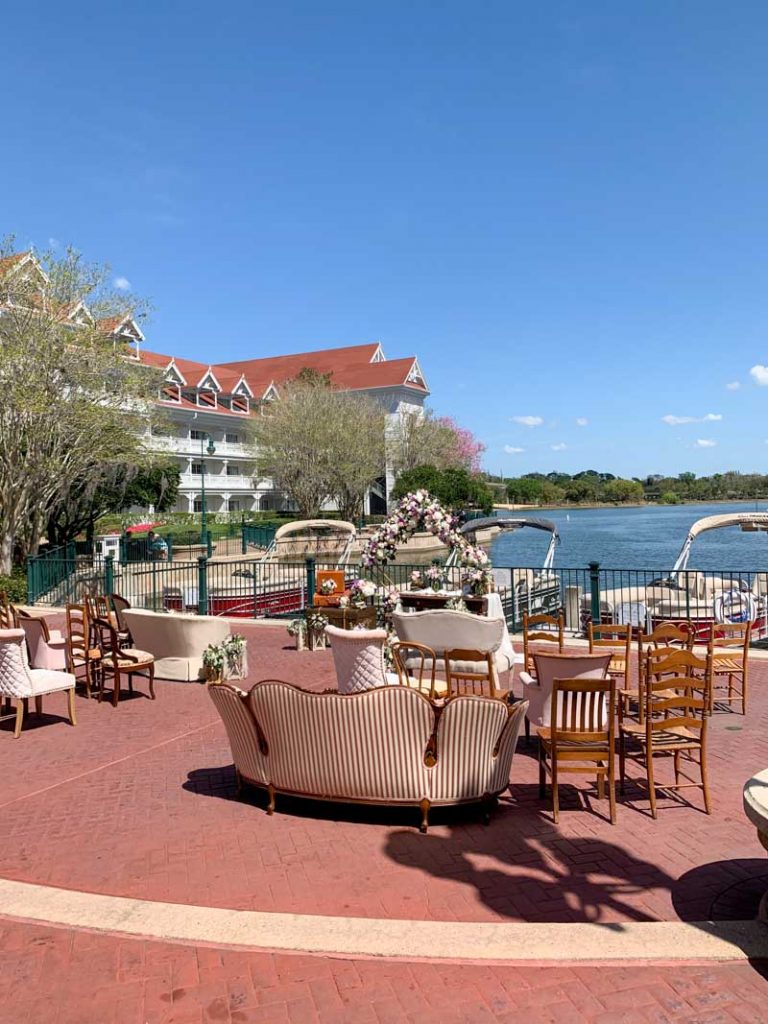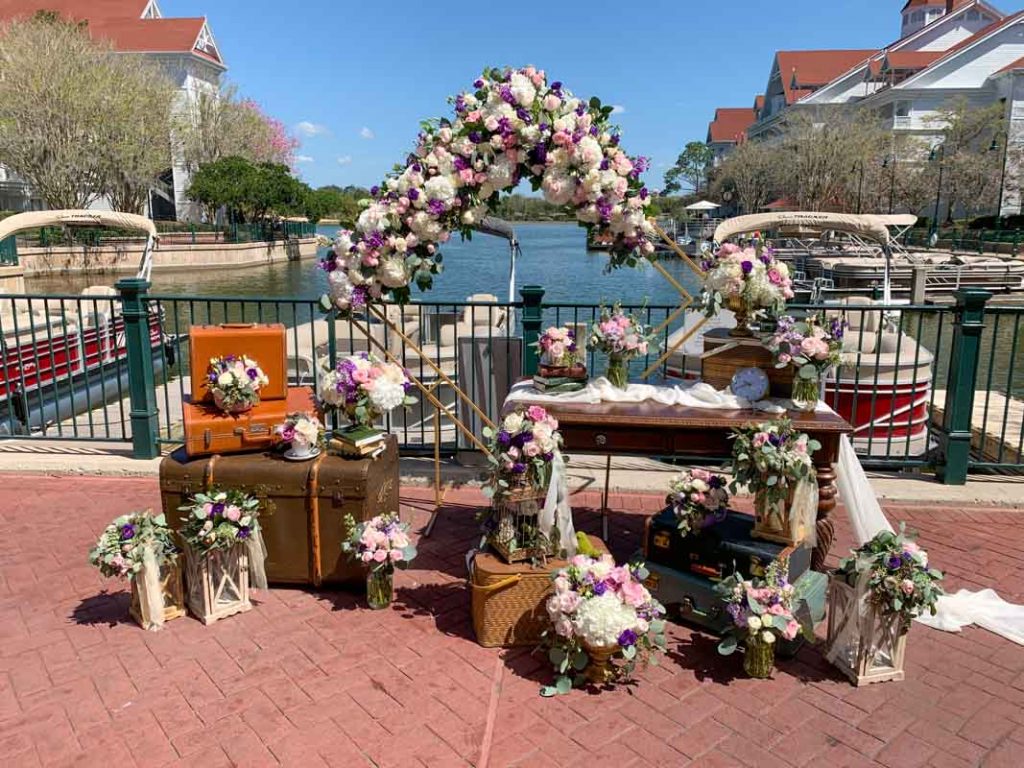 Sago Cay Pointe — Disney's Grand Floridian Hotel
Such a calm spot, this would be perfect for a small ceremony or reception.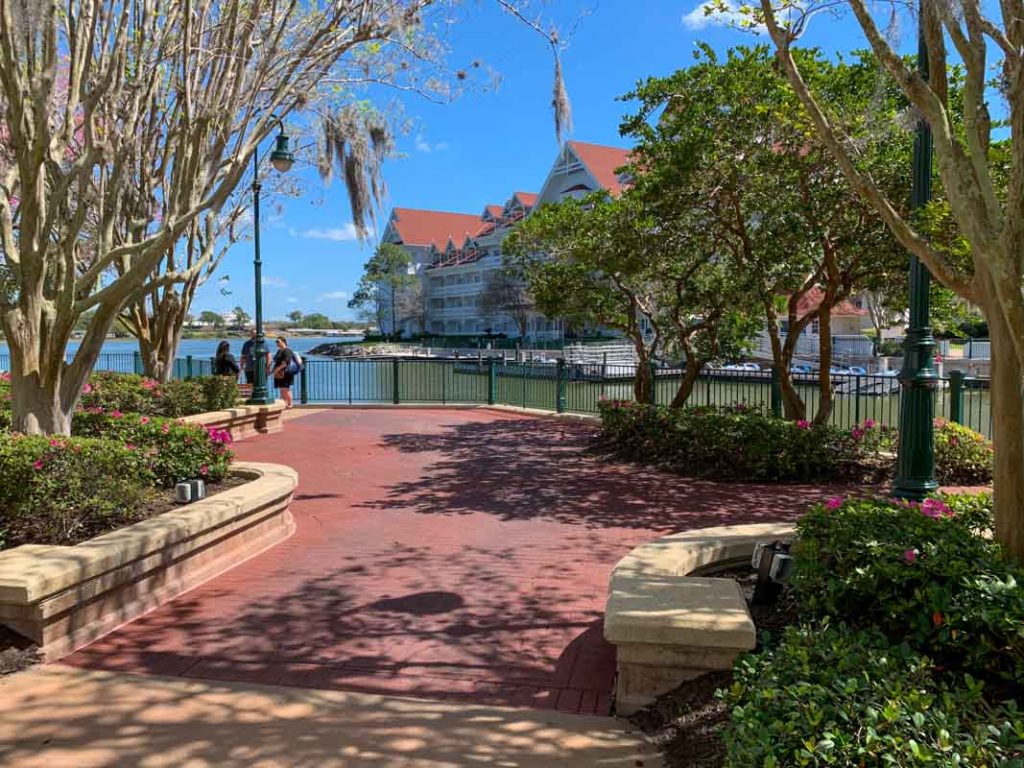 Luau Beach — Disney's Polynesian Village Resort
This stretch of beach is located along the walkway between Disney's Grand Floridian Hotel and Disney's Polynesian Resort. It's a huge beach, so you could fit a lot of guests here, easy!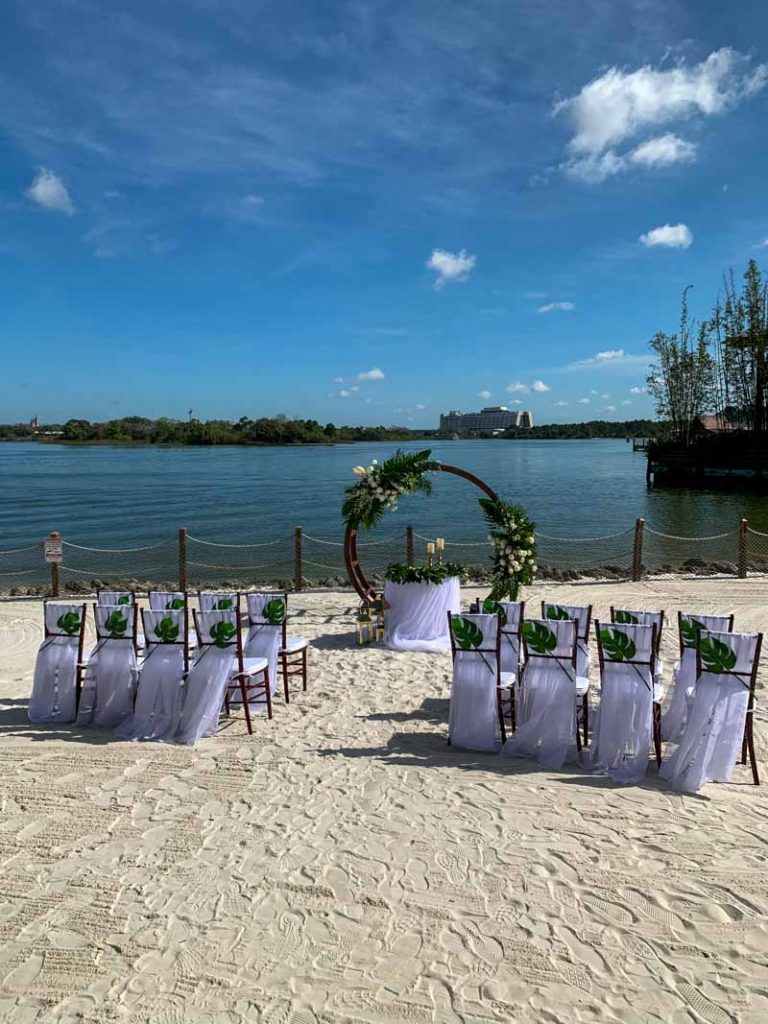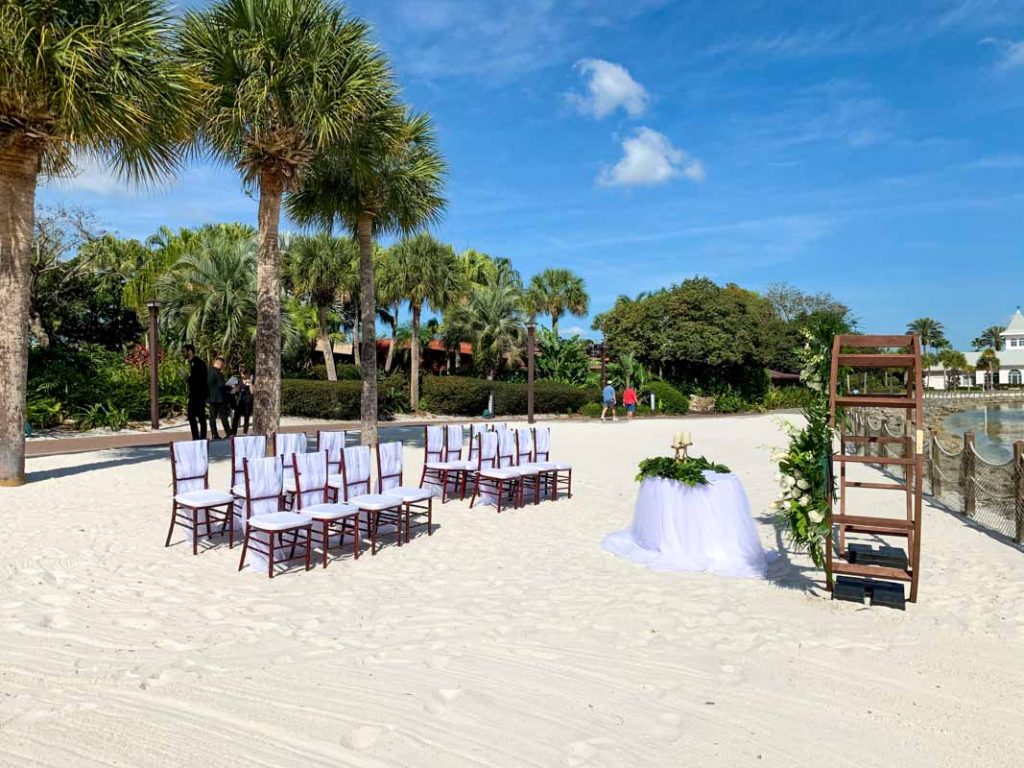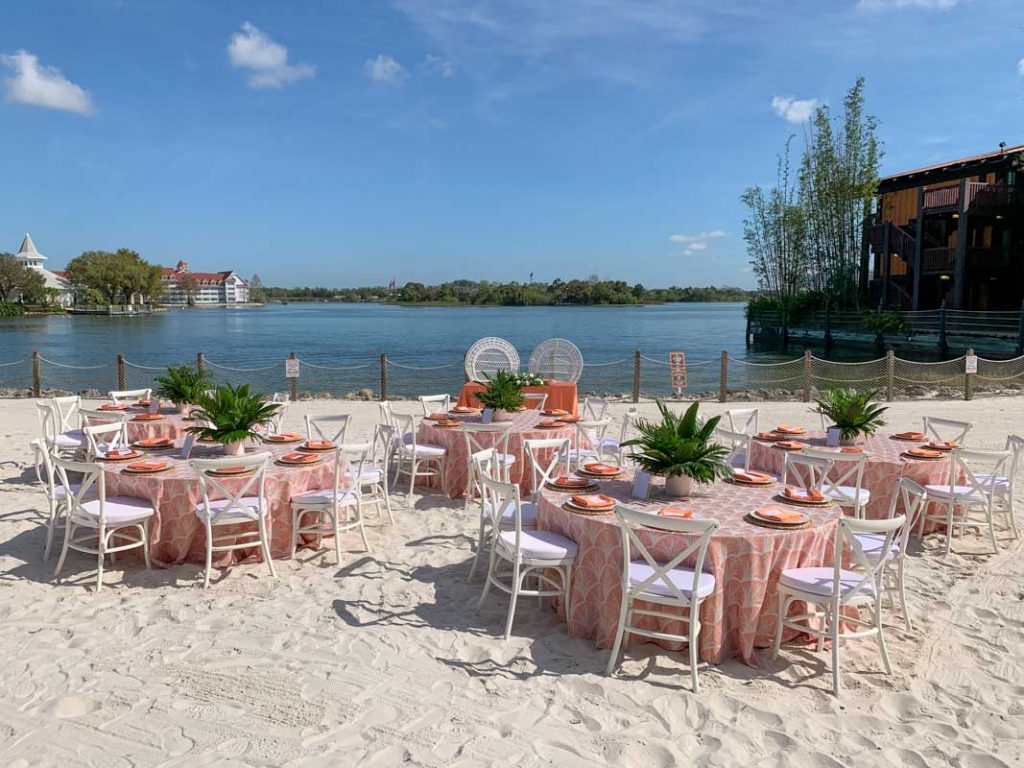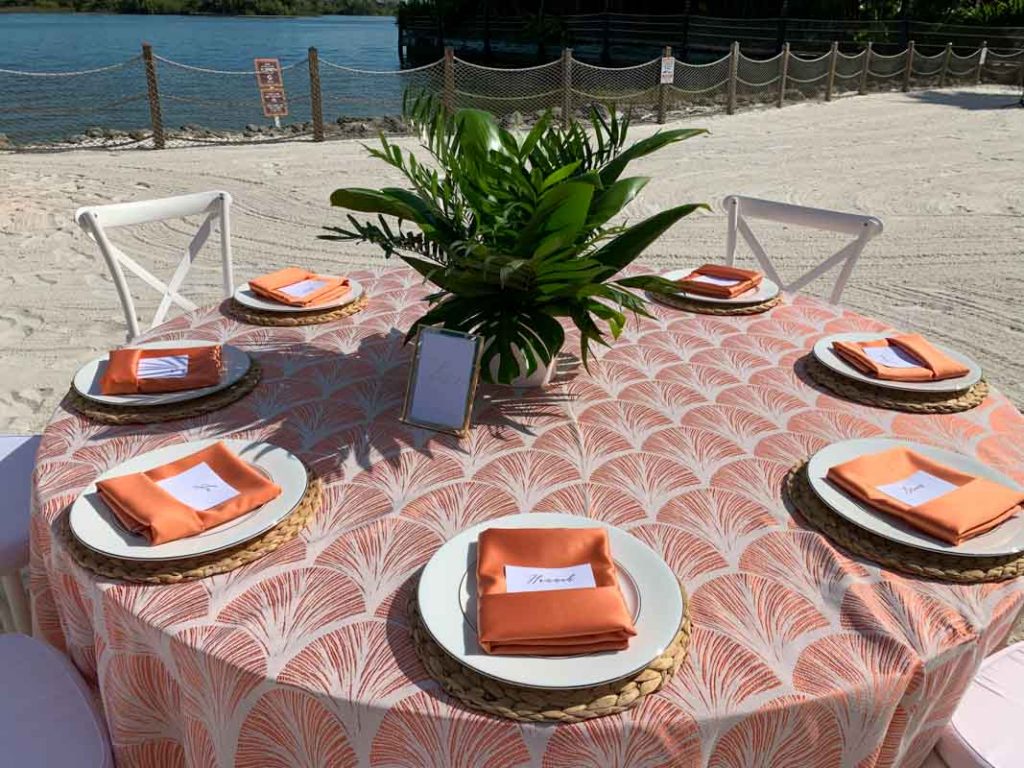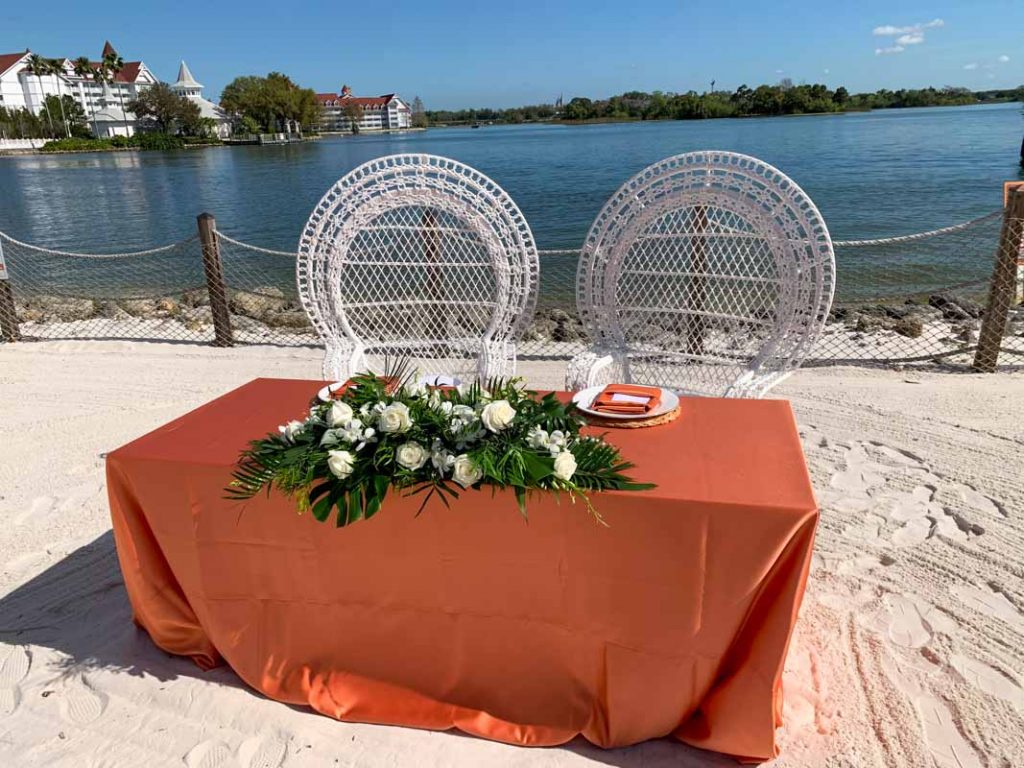 Luau Pointe — Disney's Polynesian Village Resort
Luau Pointe is a popular spot for small weddings and I totally see why! It's tucked away from the path so it feels secluded. You can do a ceremony set up with chairs overlooking the beach, or do a small standing-room ceremony by the tree.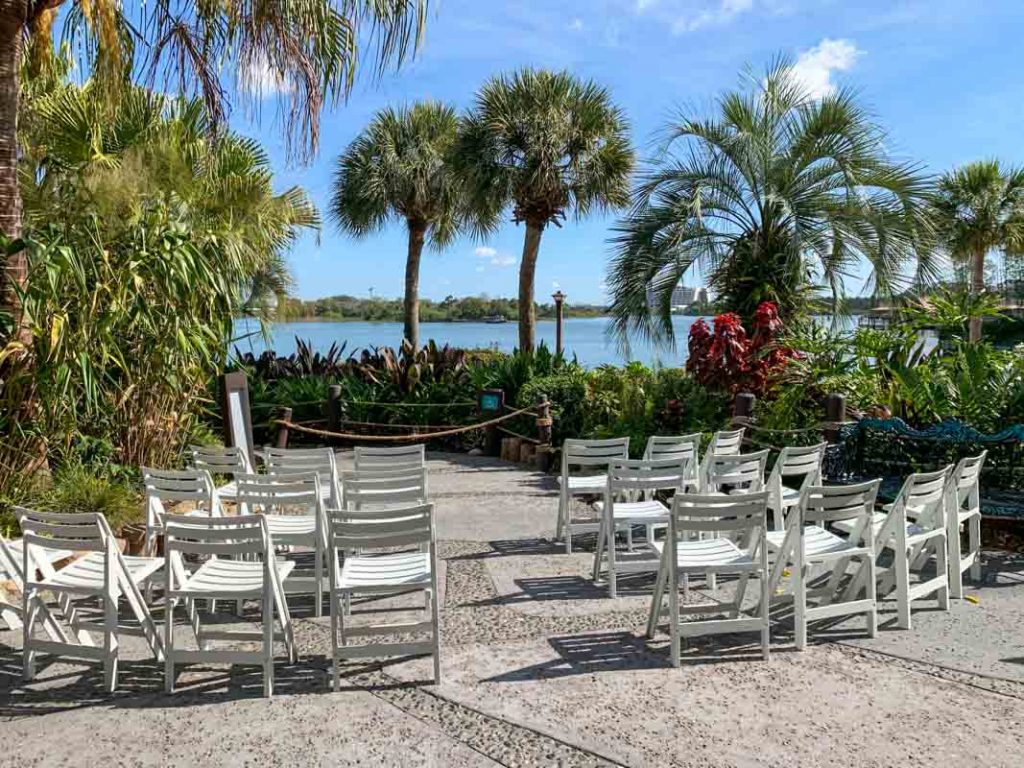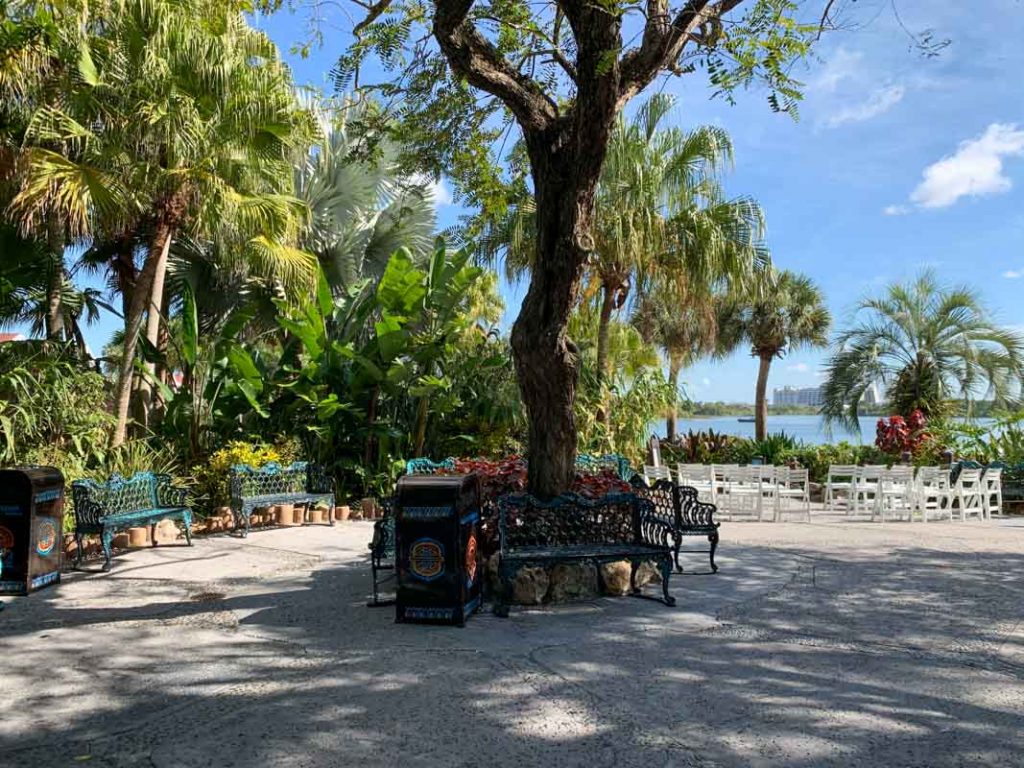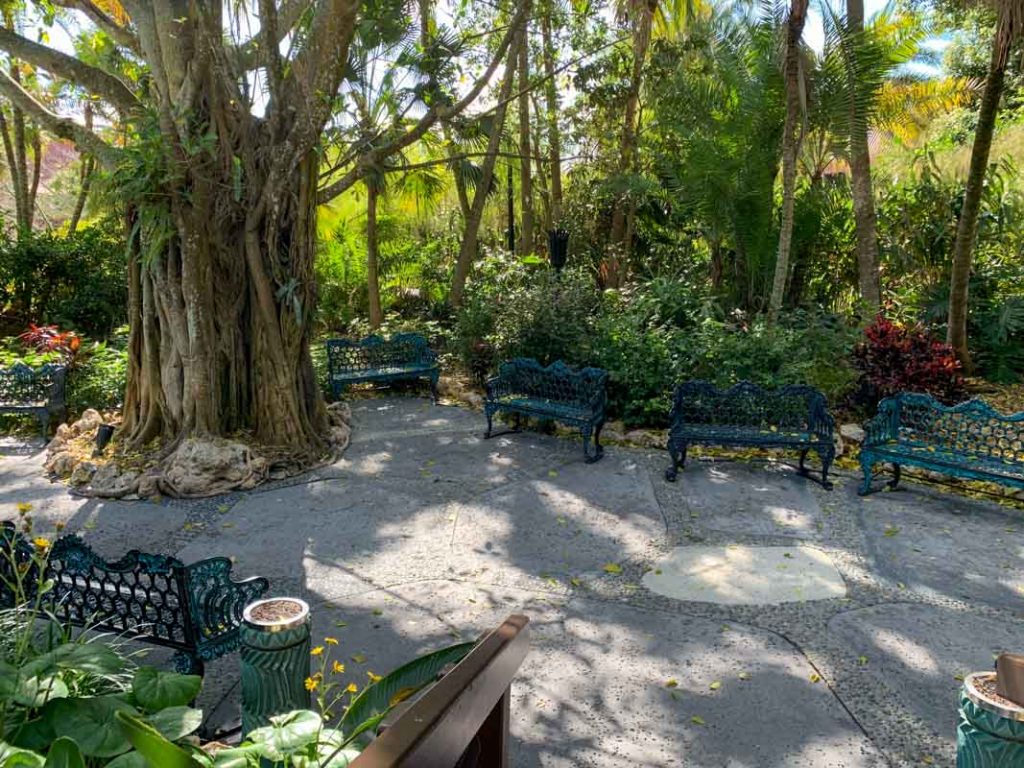 The Expo
At 1pm it was my turn for the expo! This year, the expo was held in Salons 4, 5, and 6 at Disney's Grand Floridian Hotel. The ballroom was zoned into sections: Disney vendors, traditional dance floor and reception tables, and a Coco themed area.
Decor
Walking in, the entrance was decorated with grand iron gates flanked by greenery. It was very pretty and certainly makes a lavish statement.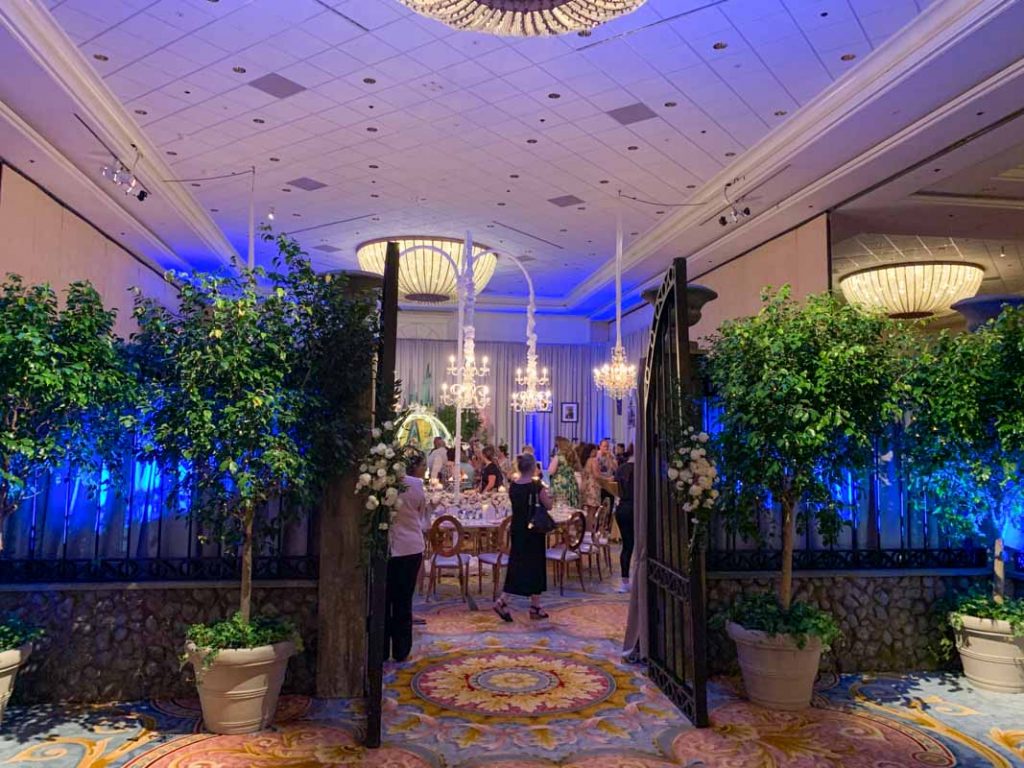 The decor statement piece was this circular white table, decorated with hundreds of flowers and a centerpiece of dangling chandeliers.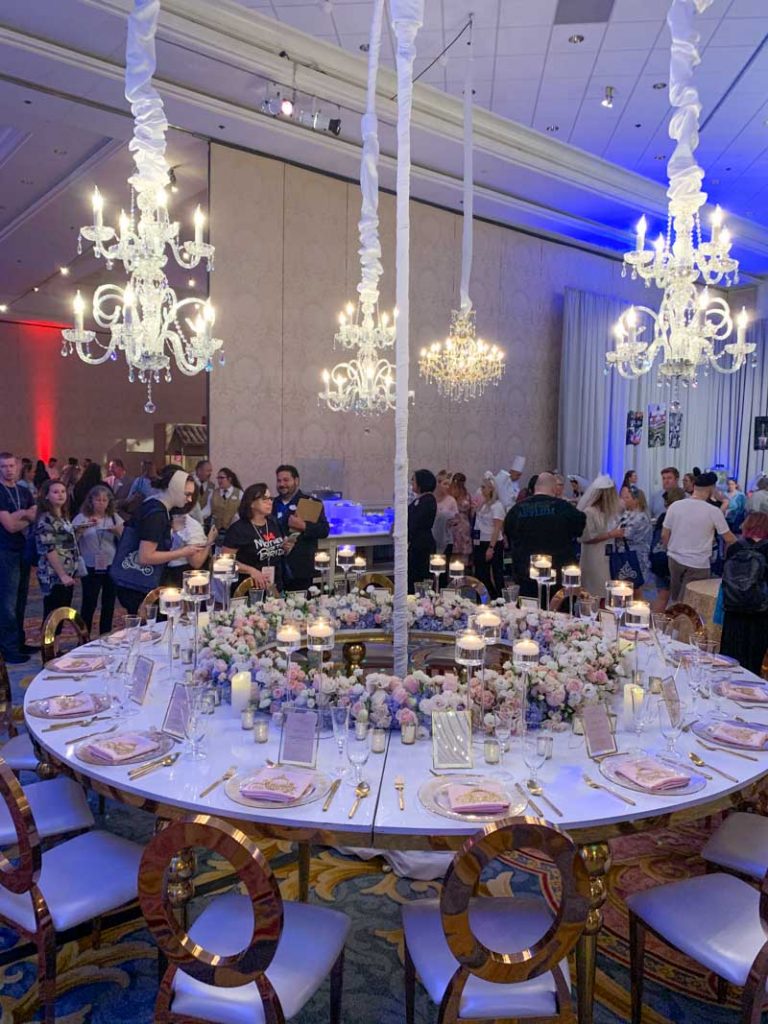 The acrylic gold carriage name displays were a nice touch. Yep, love everything about this table!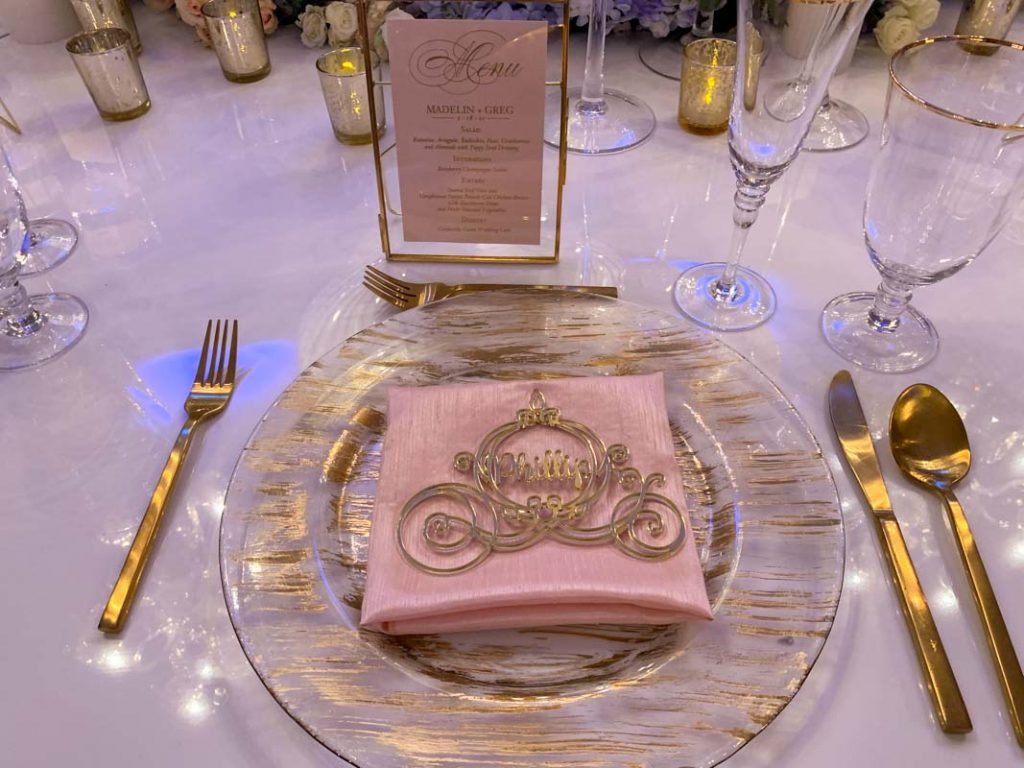 Another fun display were these duel tables, showing two very different ways a table could be decorated. Can you guess the four Disney themes displayed here?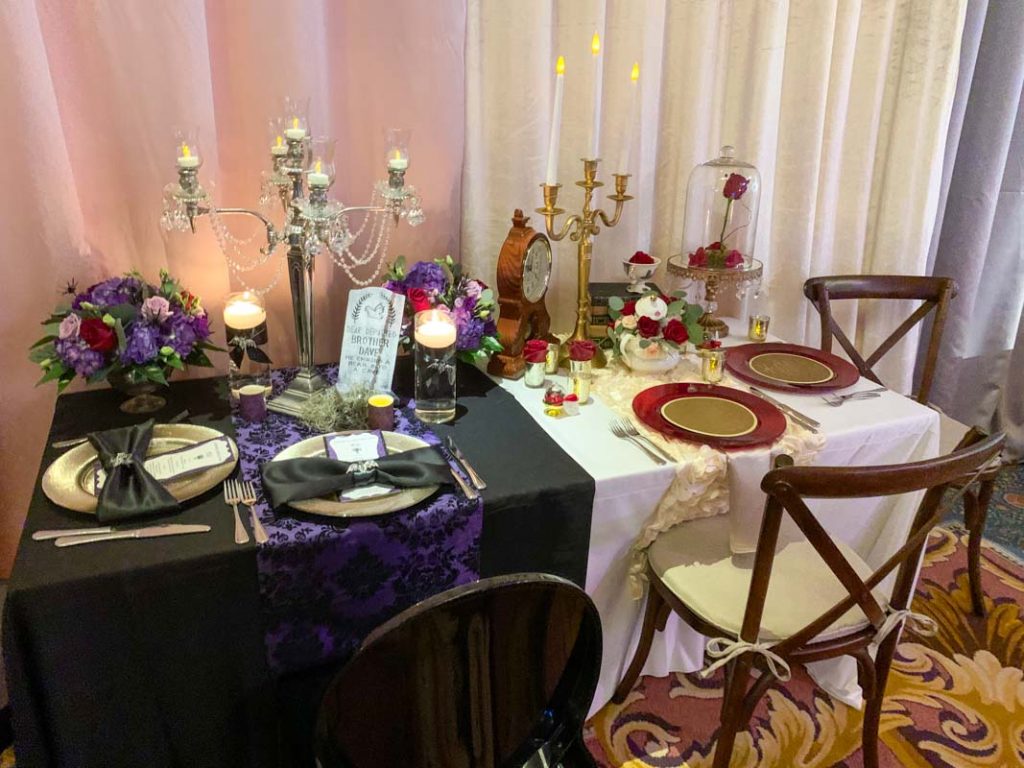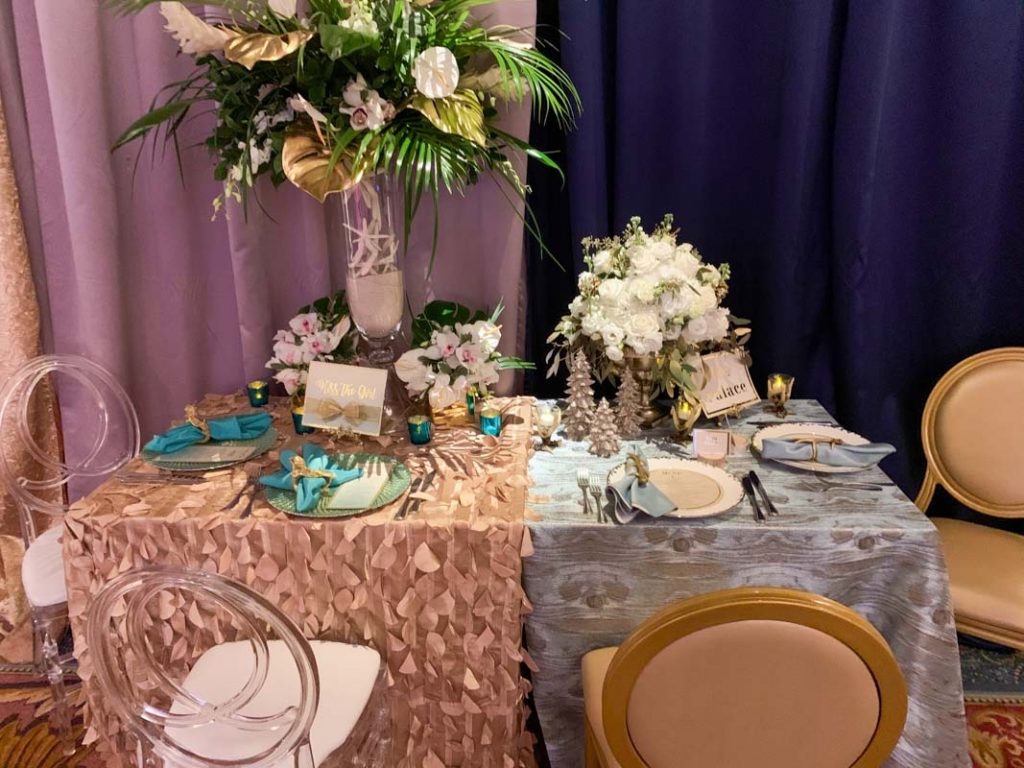 Some more pretty tables: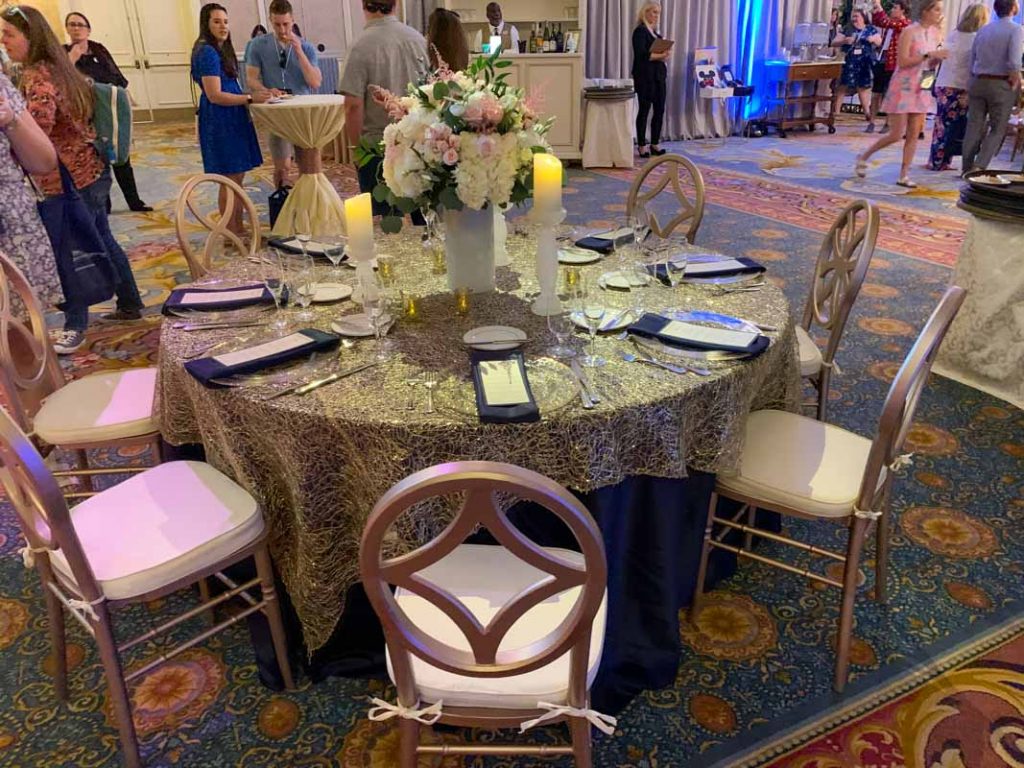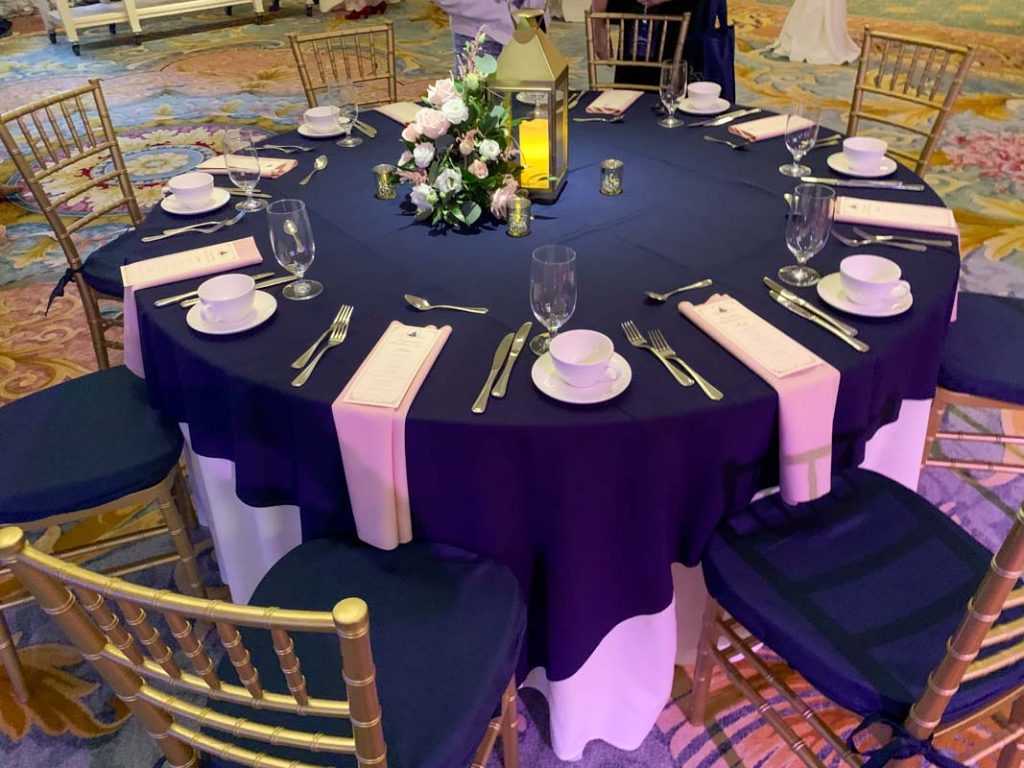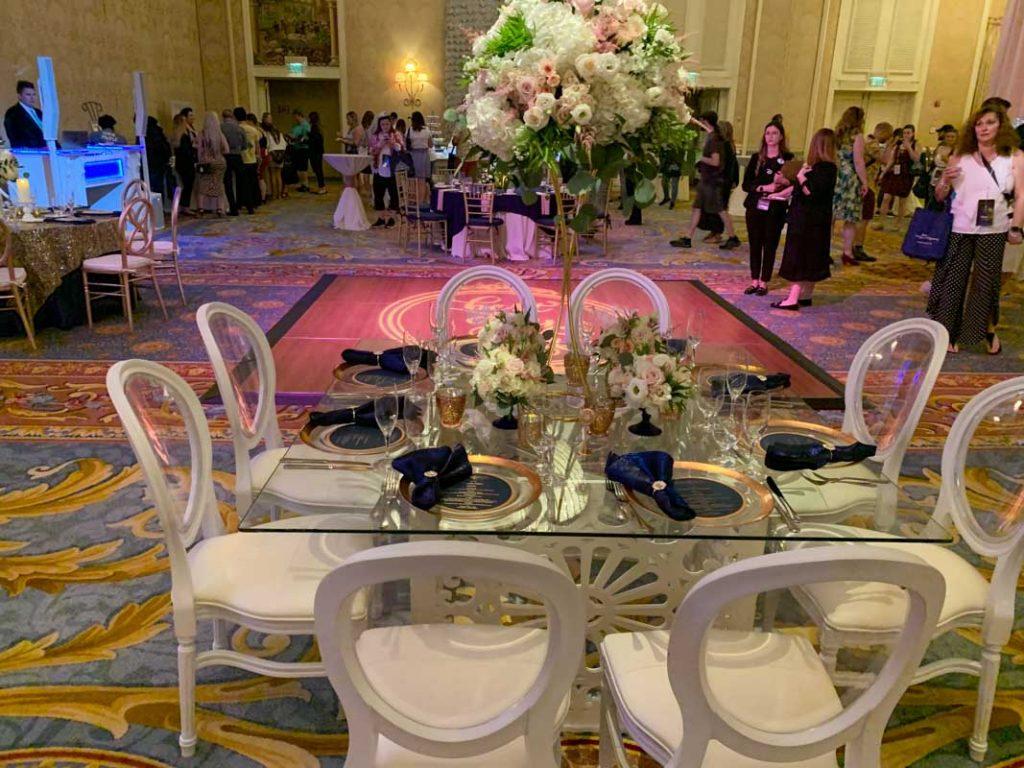 And of course, you can't have a Disney wedding without a "Best Day Ever" reference.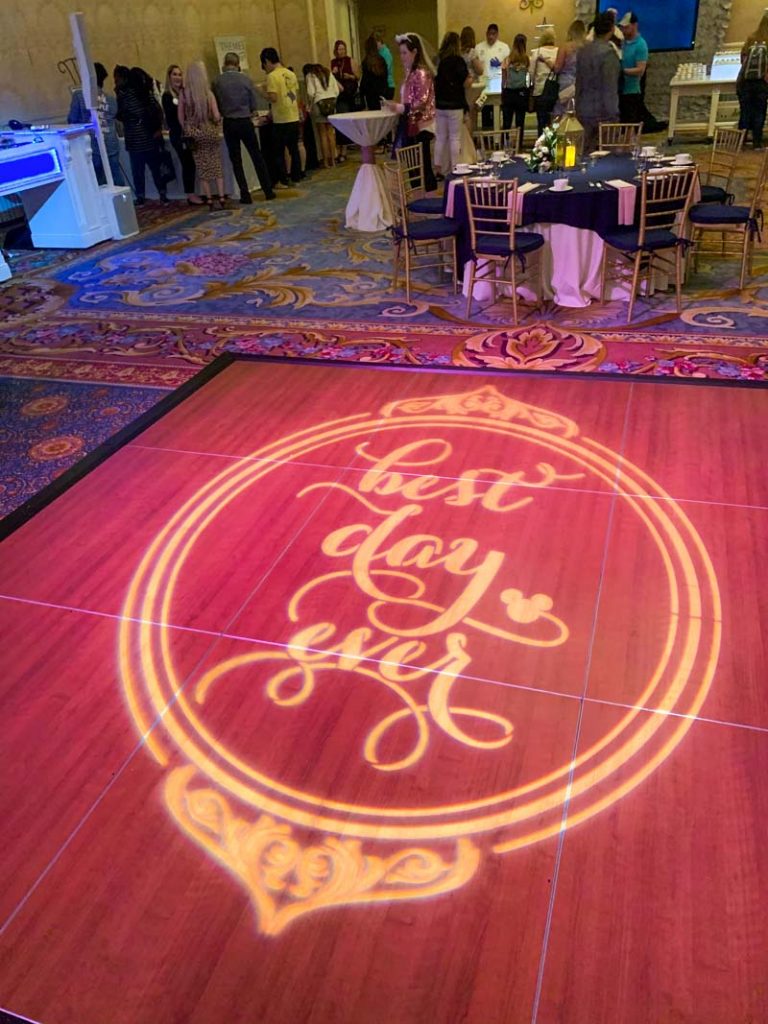 Or Cinderella's carriage on display.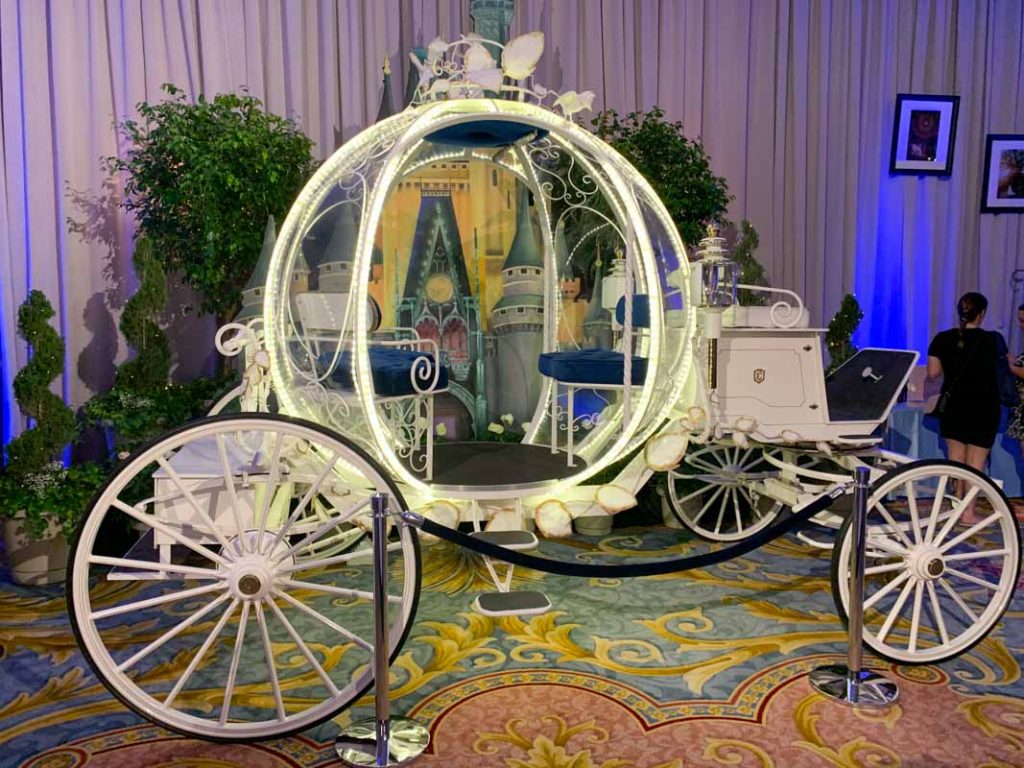 Moving into the Coco themed area, they had a gorgeous table, photo opportunity, and musician. (Will show the amazing cake in the Cake section!)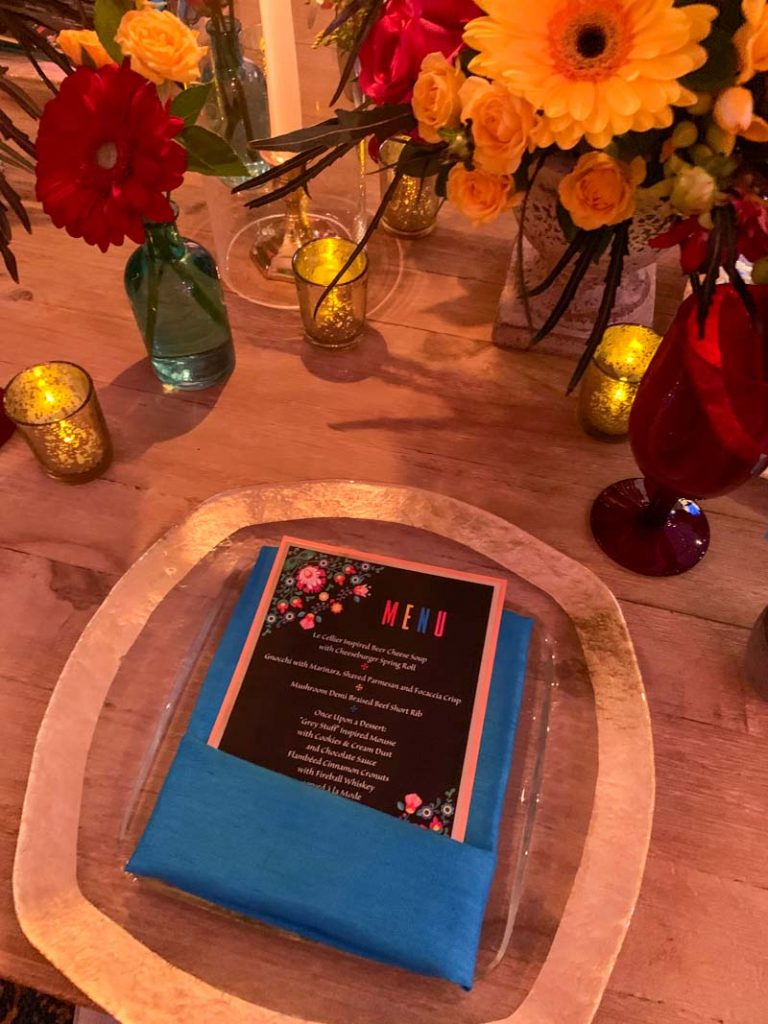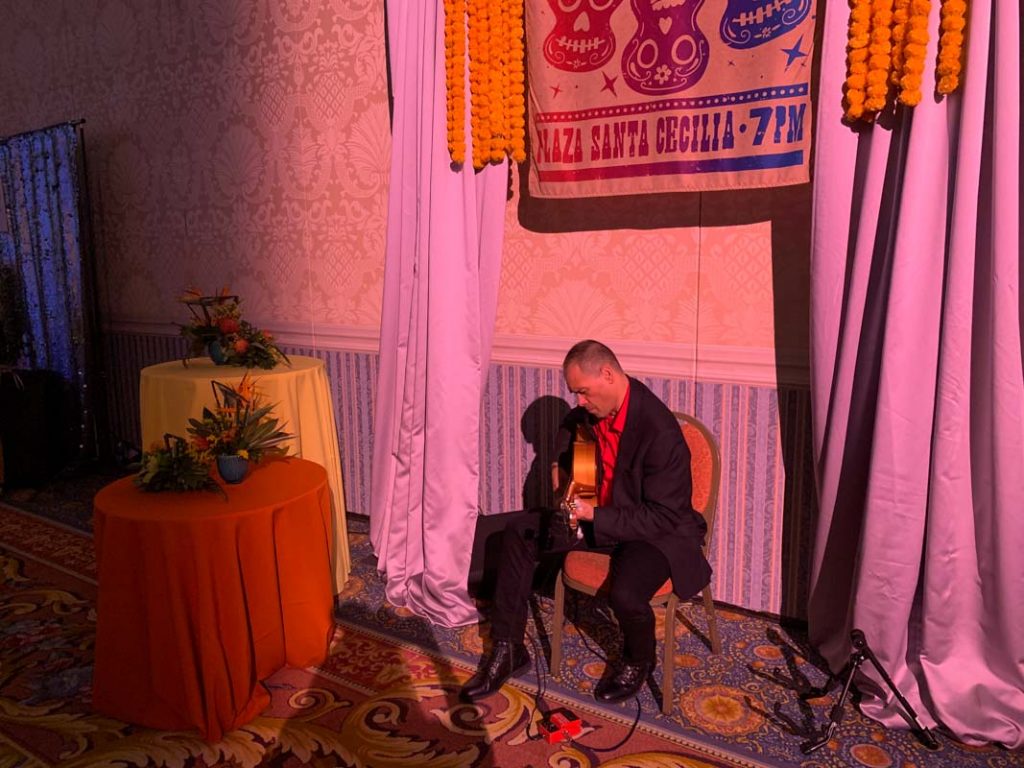 Food
Let's just say I'm glad I ate lunch before the expo, because the food was a let down. Between my many allergies and my aversion to seafood, there weren't too many options for me. Nothing really was memorable.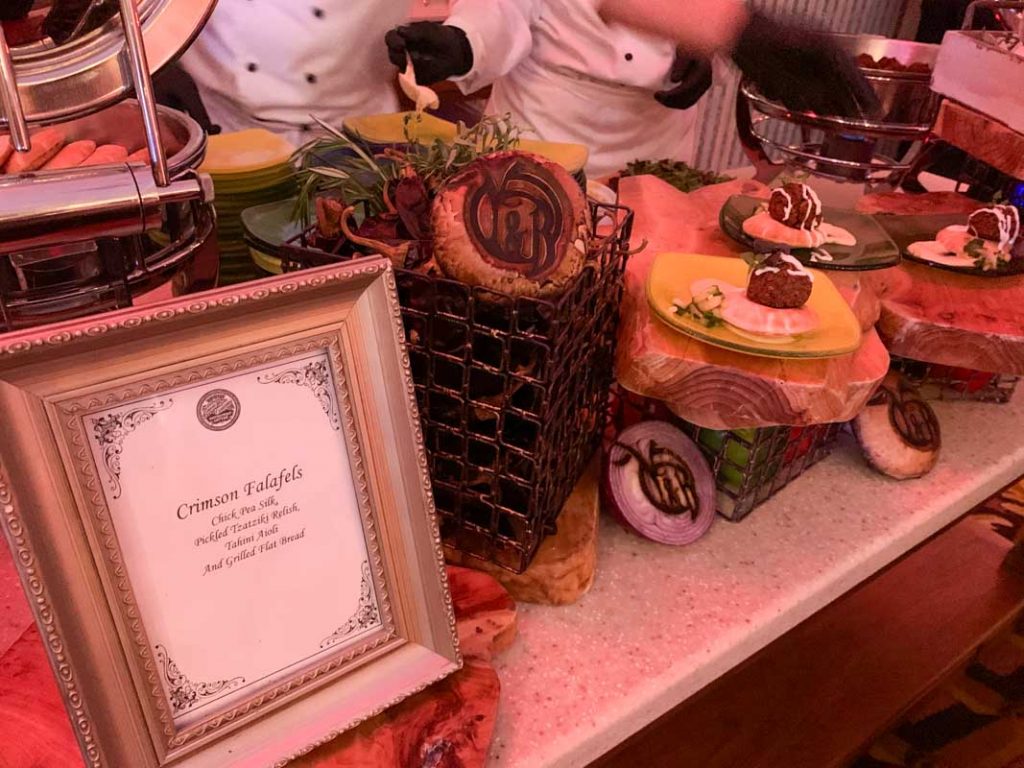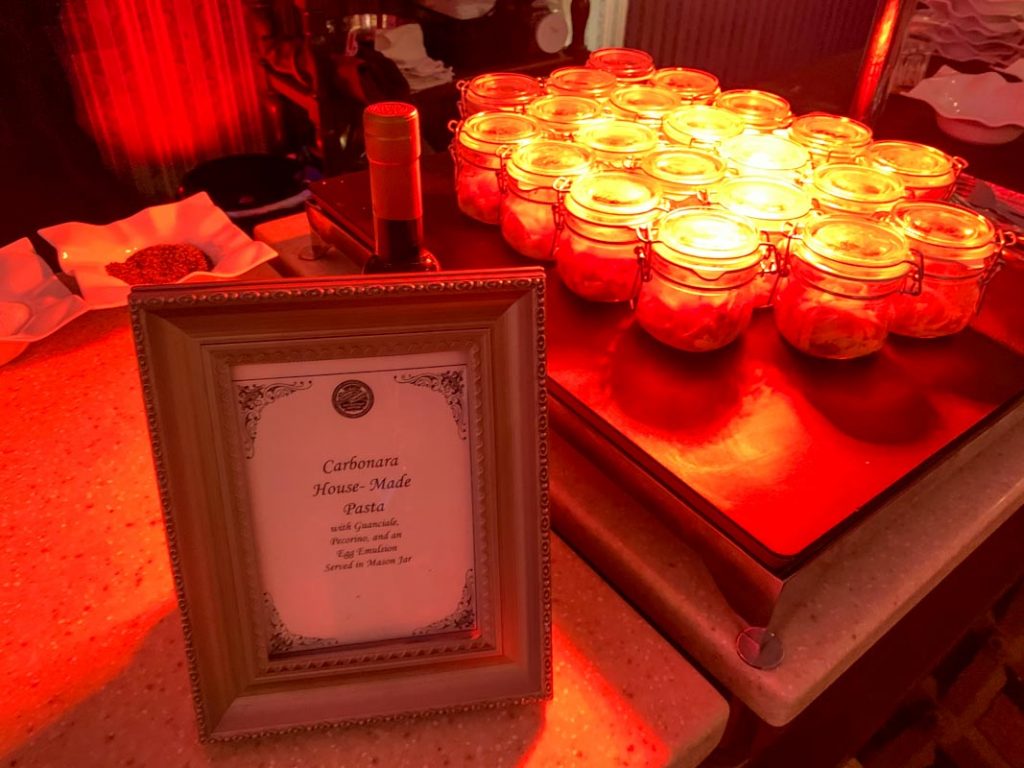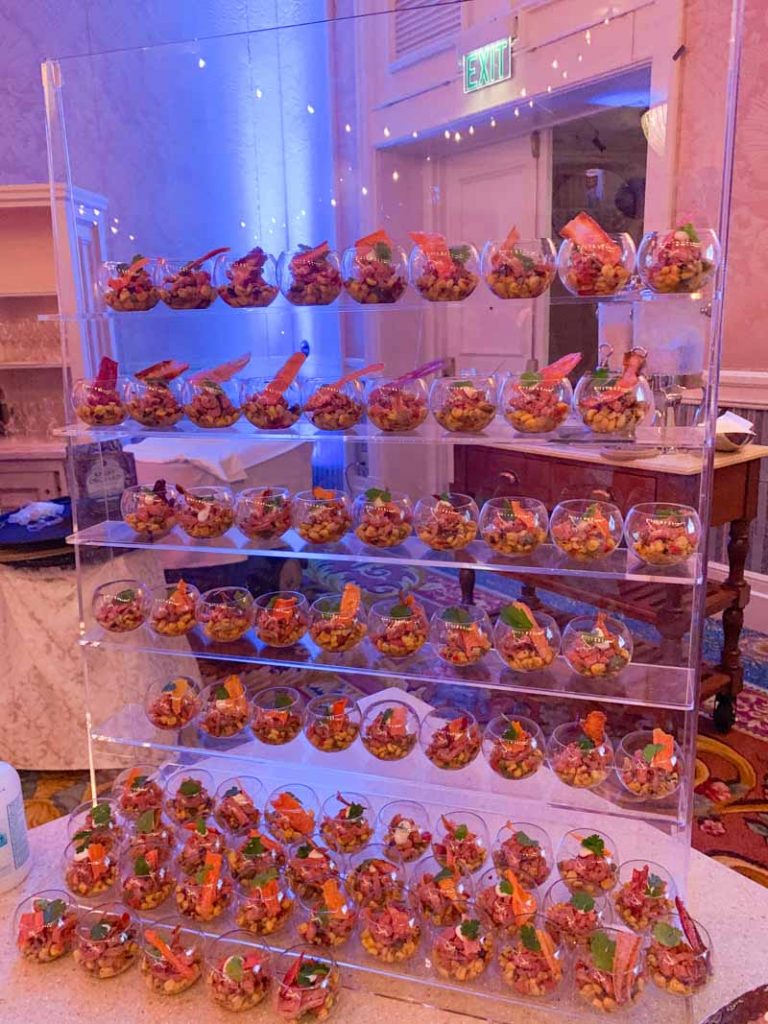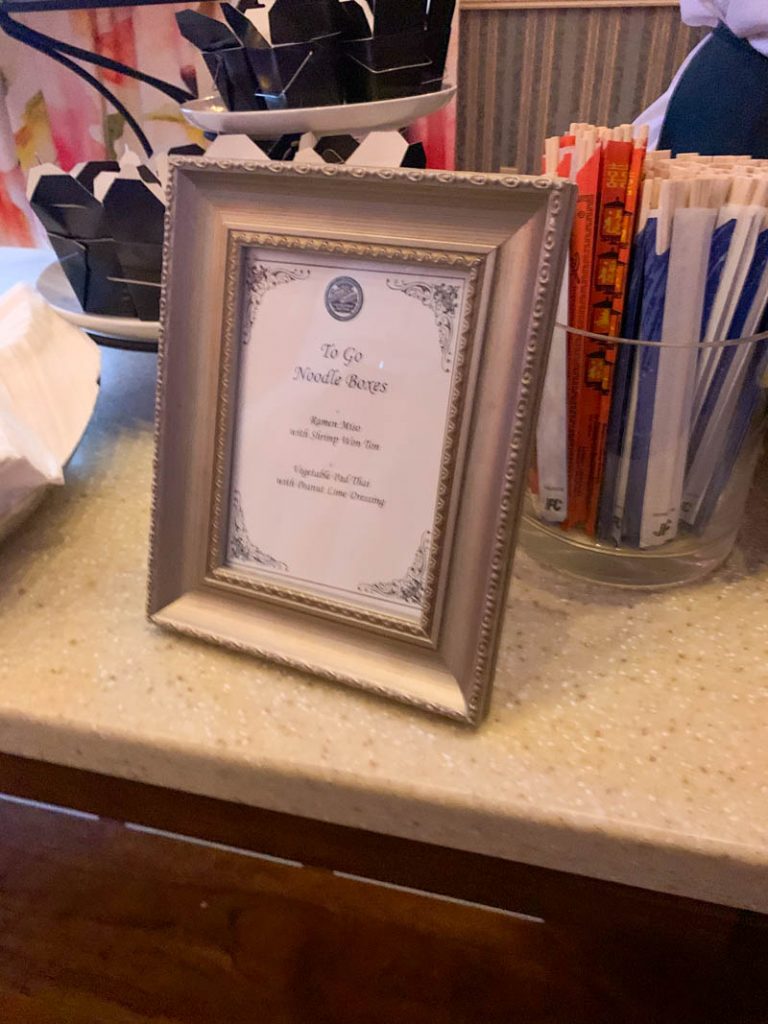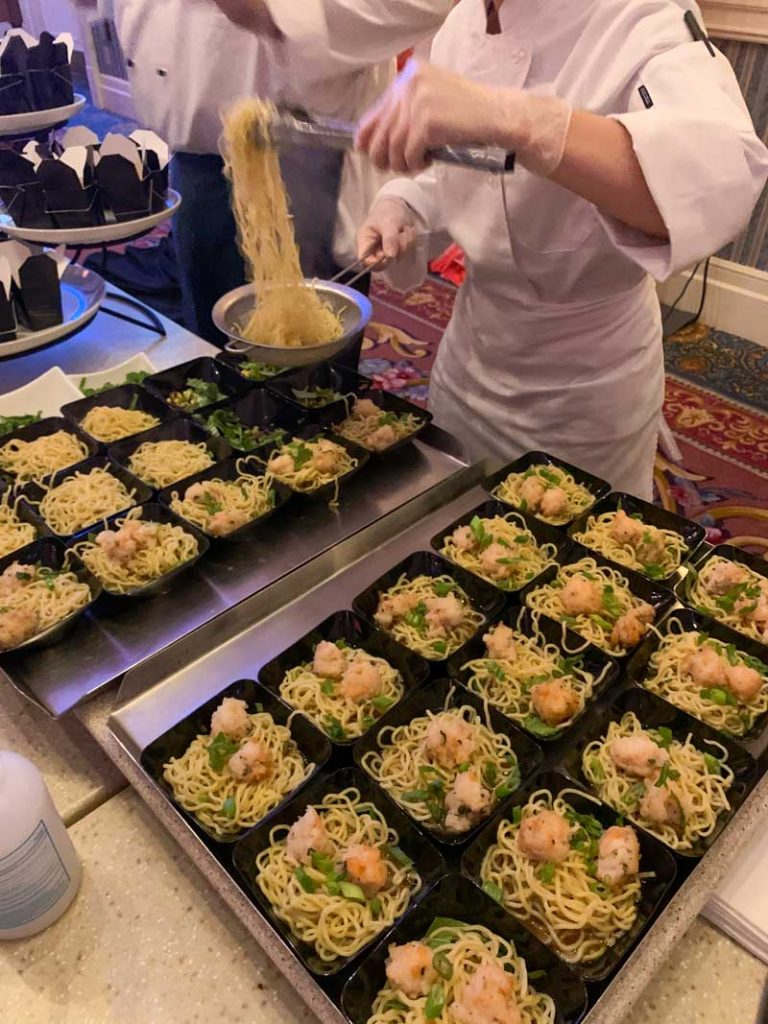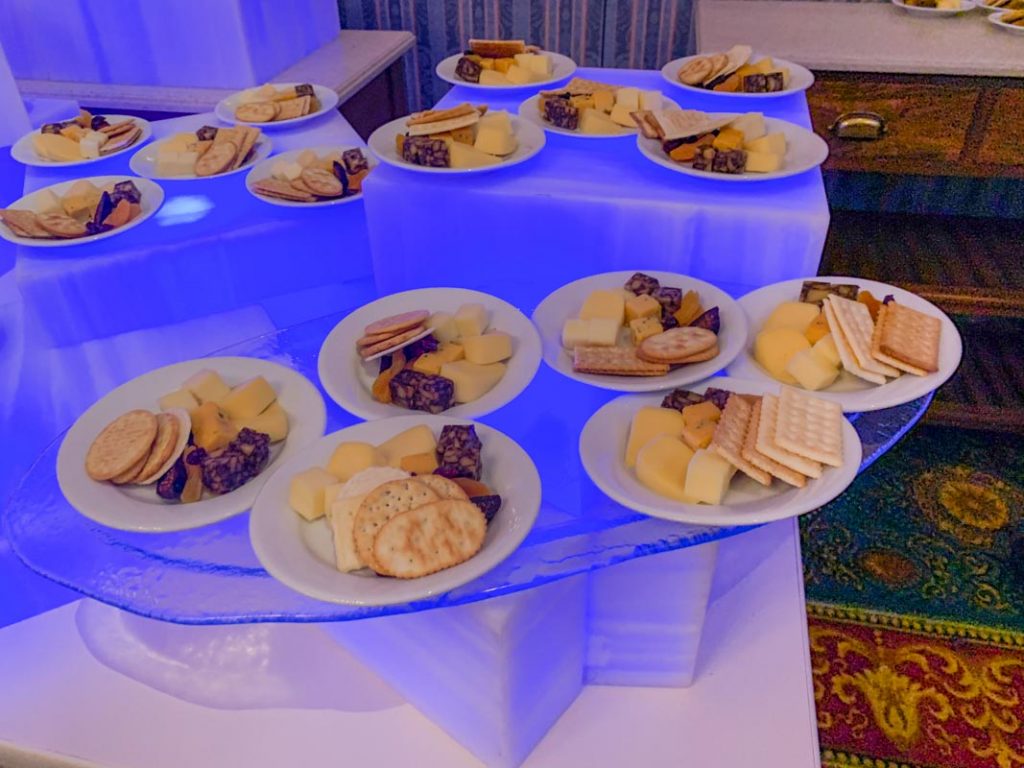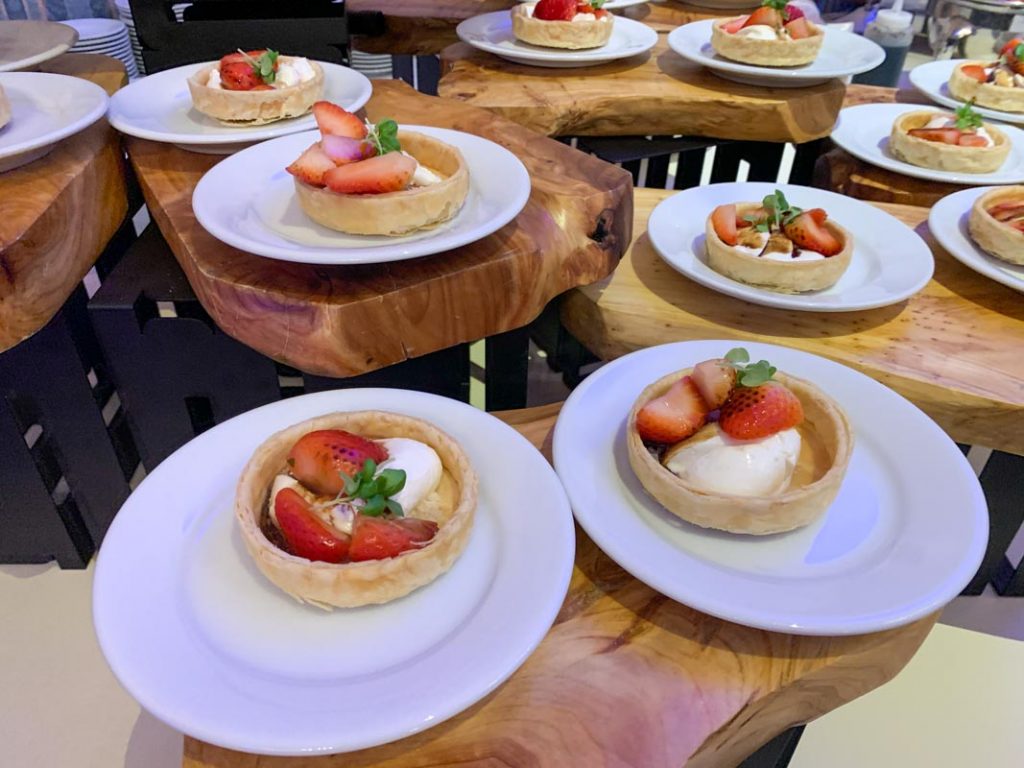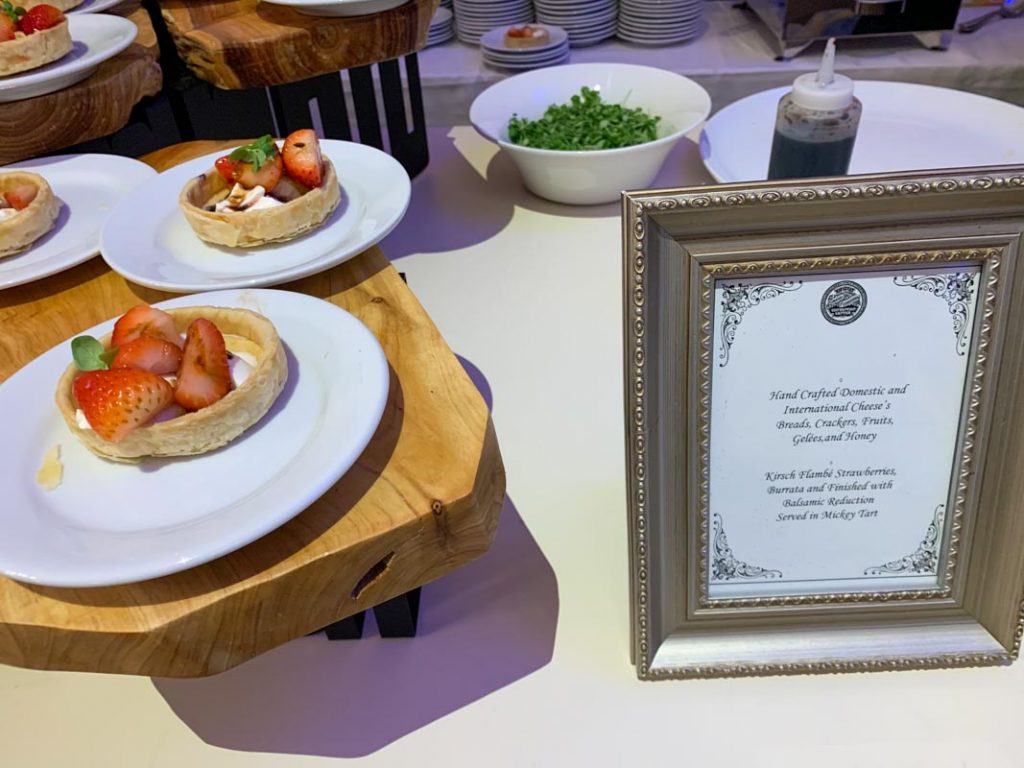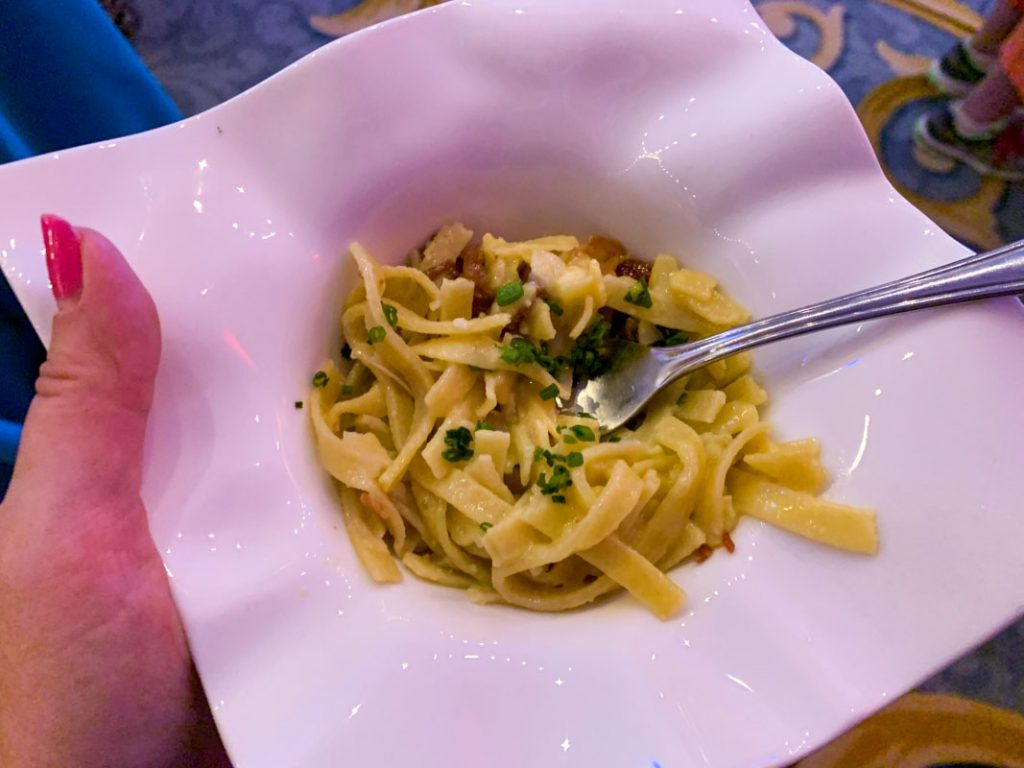 Cake
Moving on to the reason anyone has weddings … the cake! There were lots of beautiful cakes on display, as well as a couple flavors of cupcakes to try: Pina Colada, Coffee Cake, Churro Cake, and Vegan Oreo. (A quick note on choosing a cake flavor – try to have a simple option, like chocolate or vanilla, for picky eaters like me.)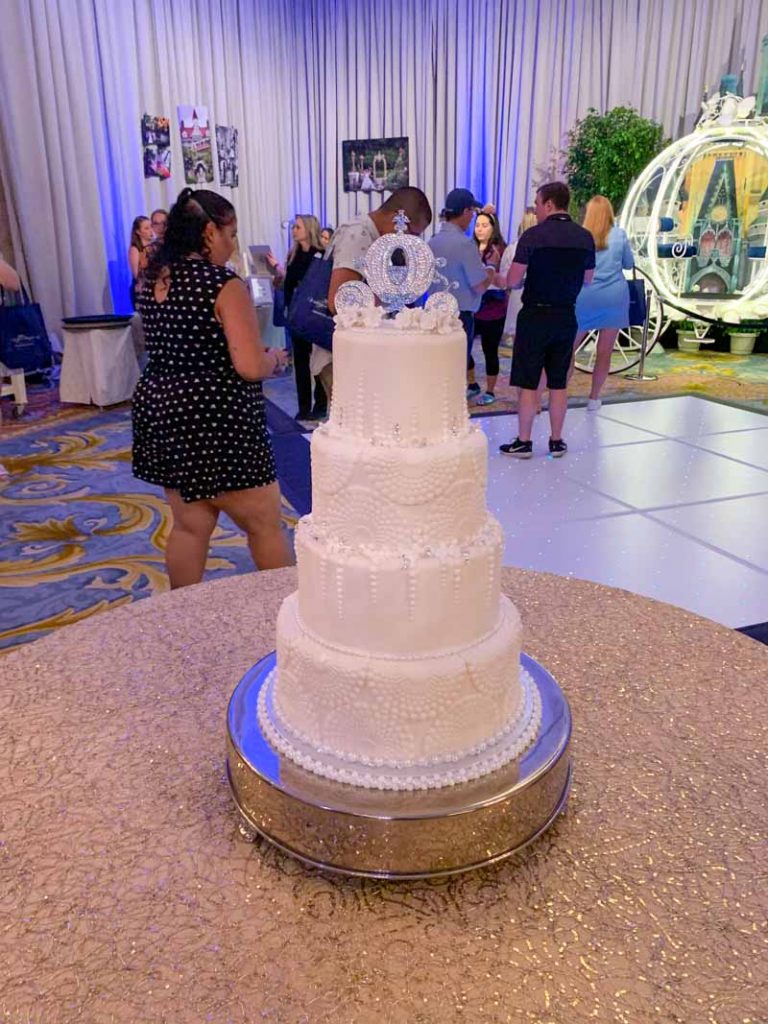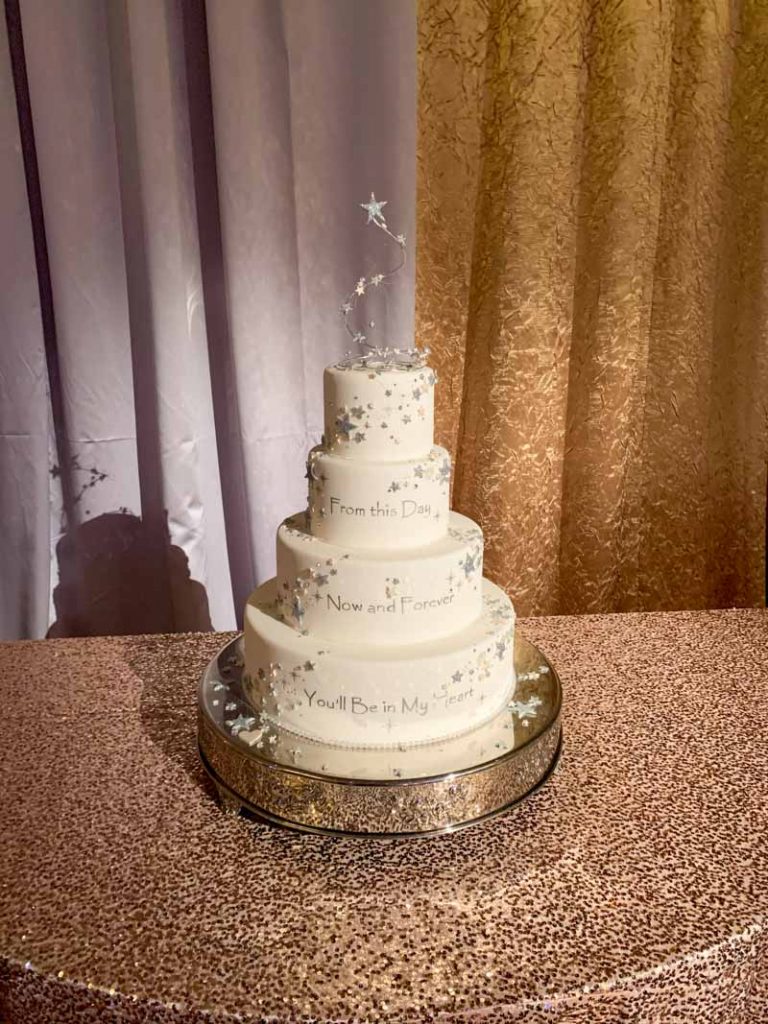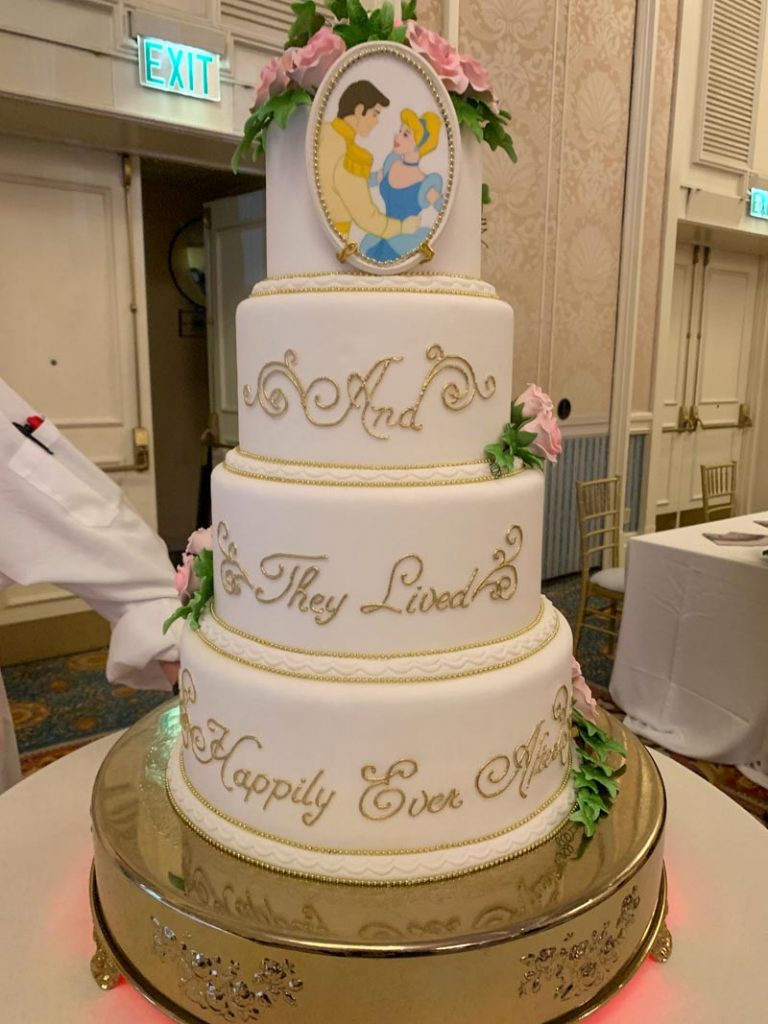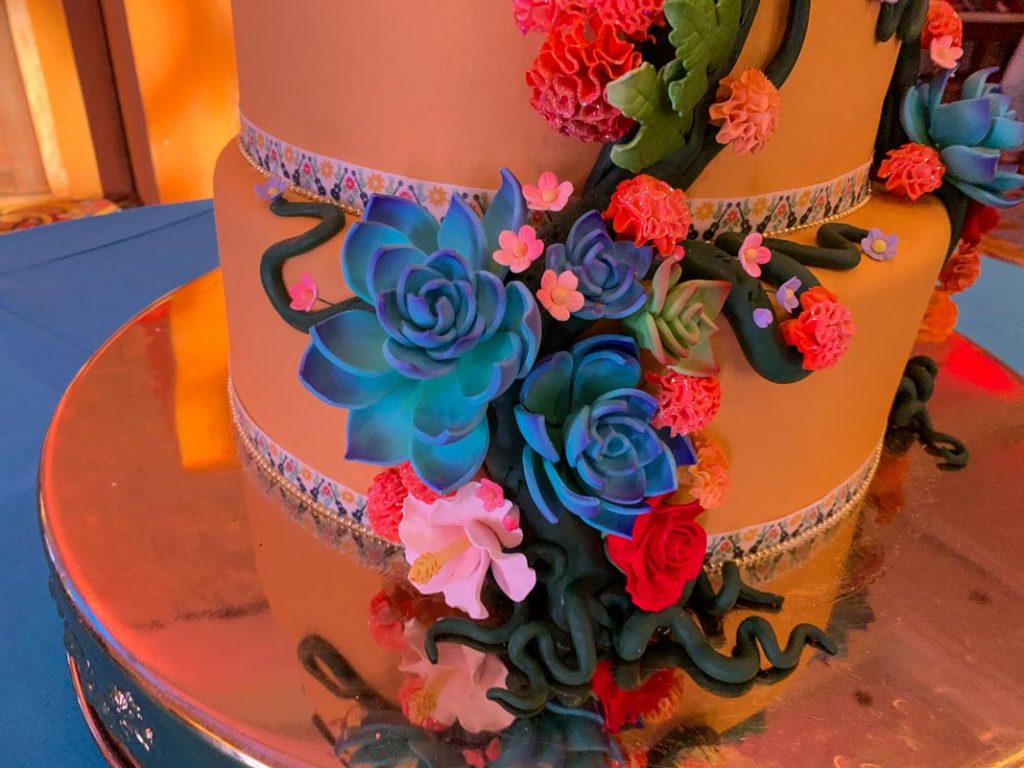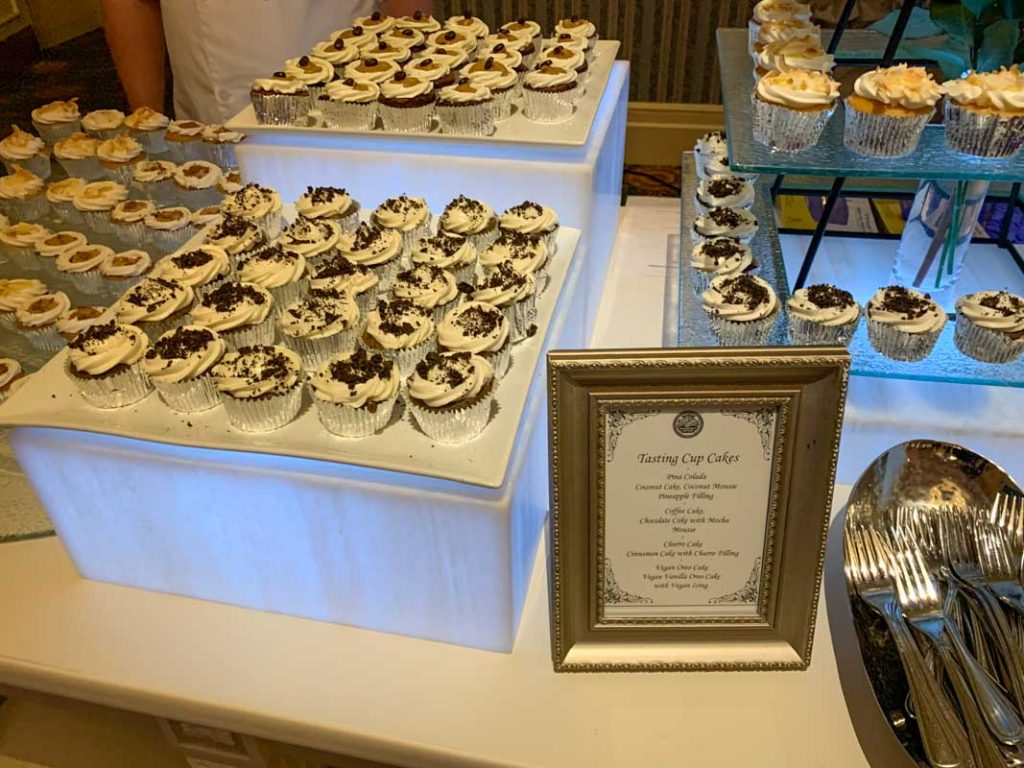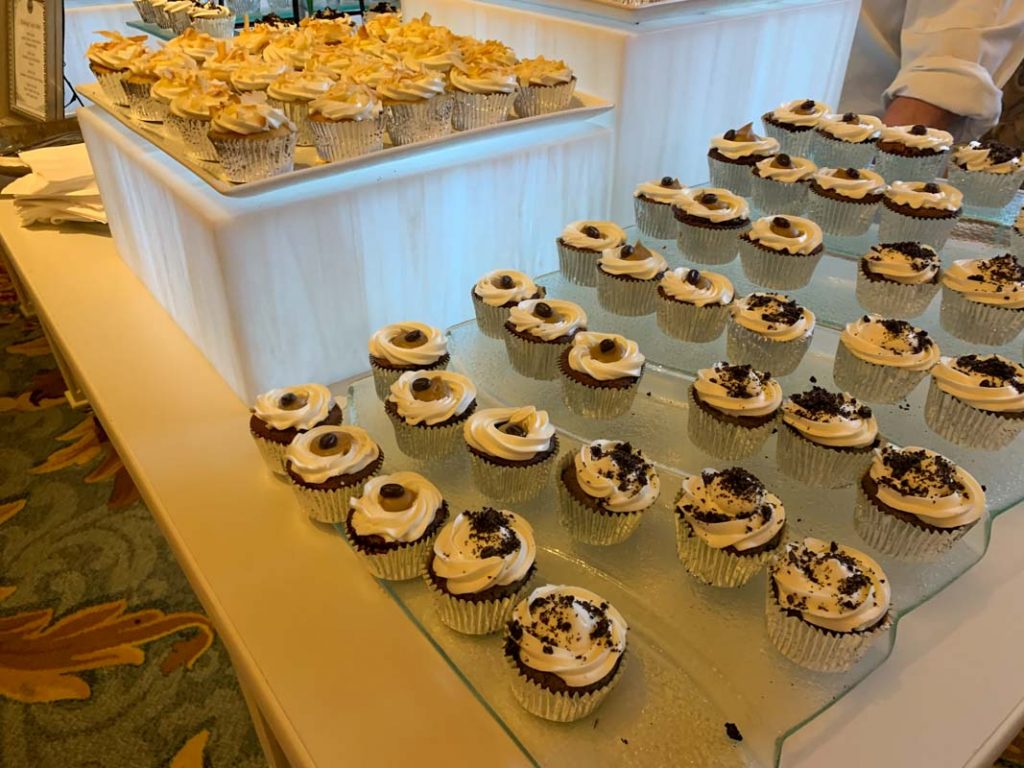 Vendors
Other Disney departments were represented, such a Disney Cruise Line and Disney Vacation Club, as well as recommended vendors like Themes Come True and Keepsake Floral.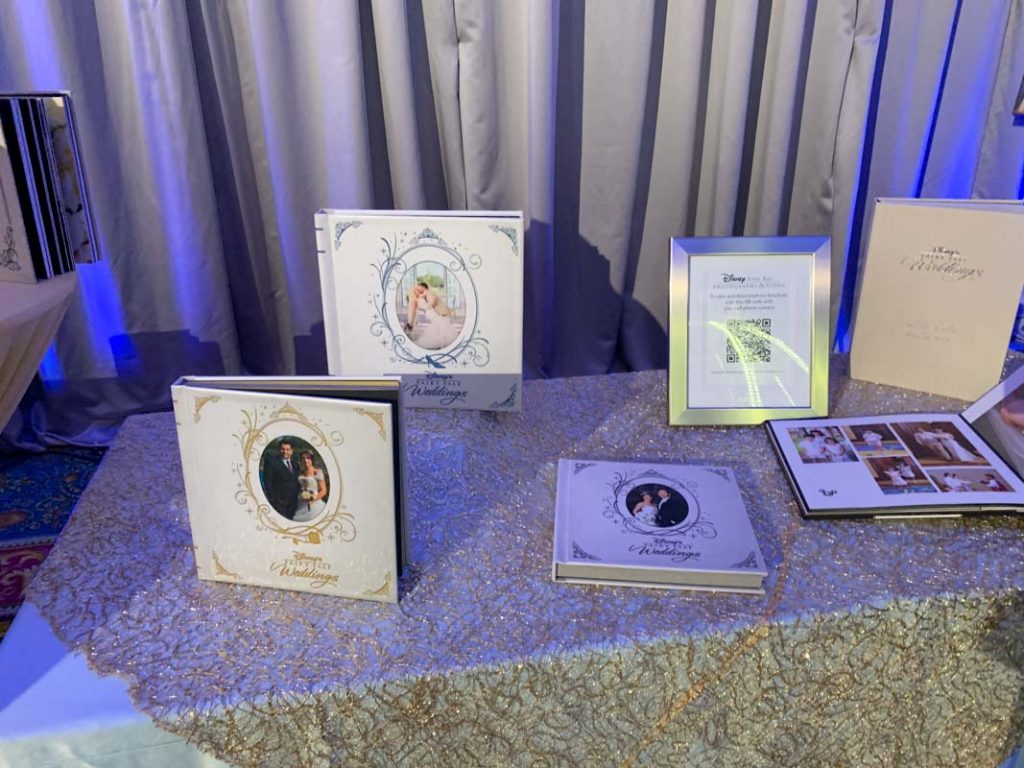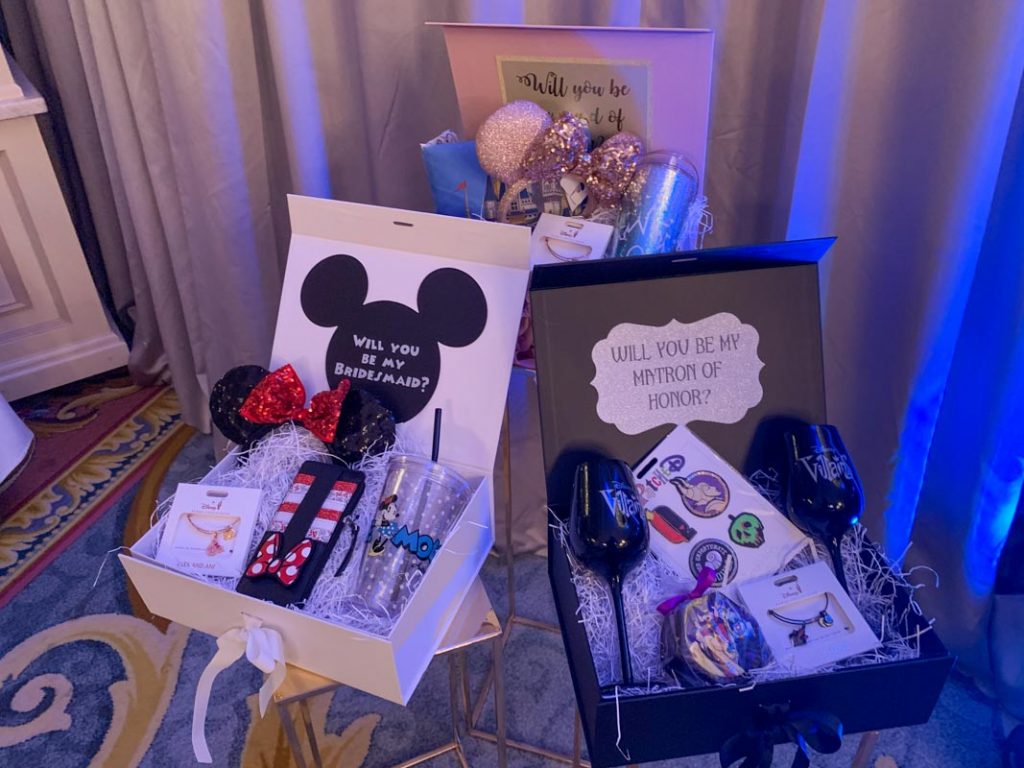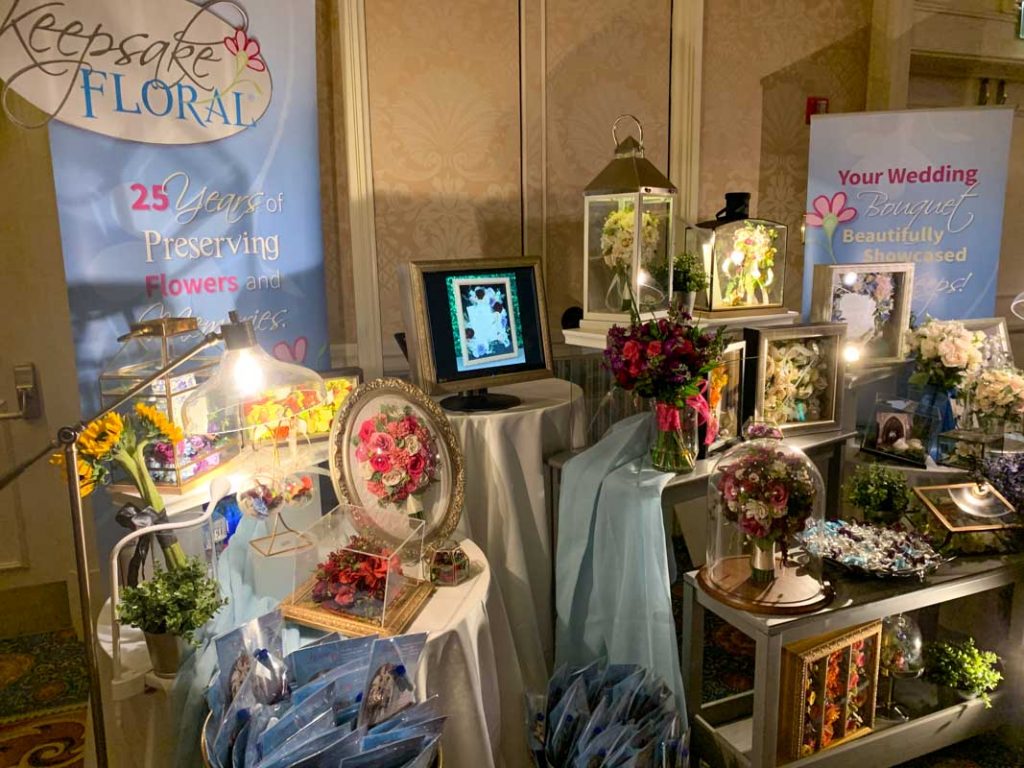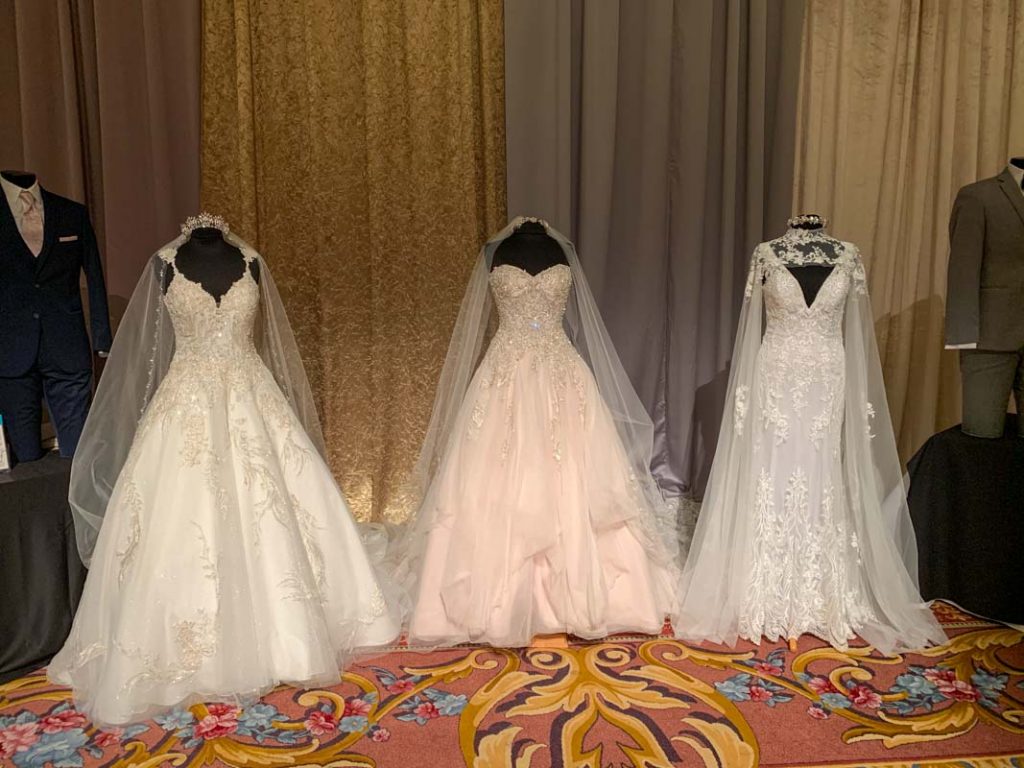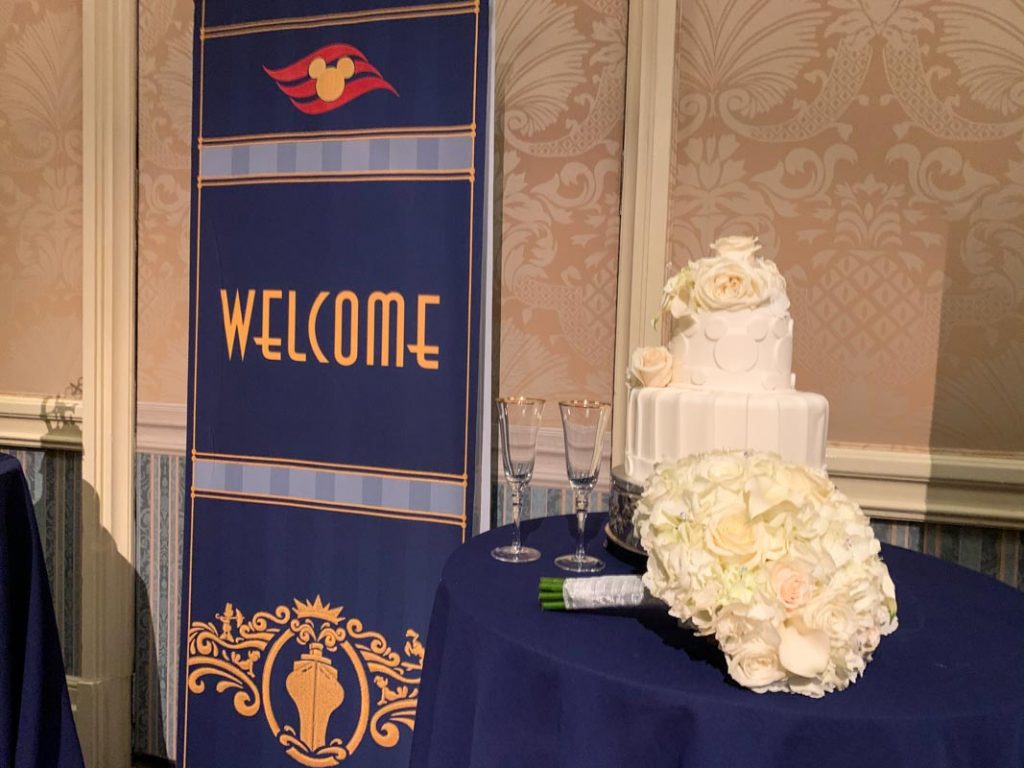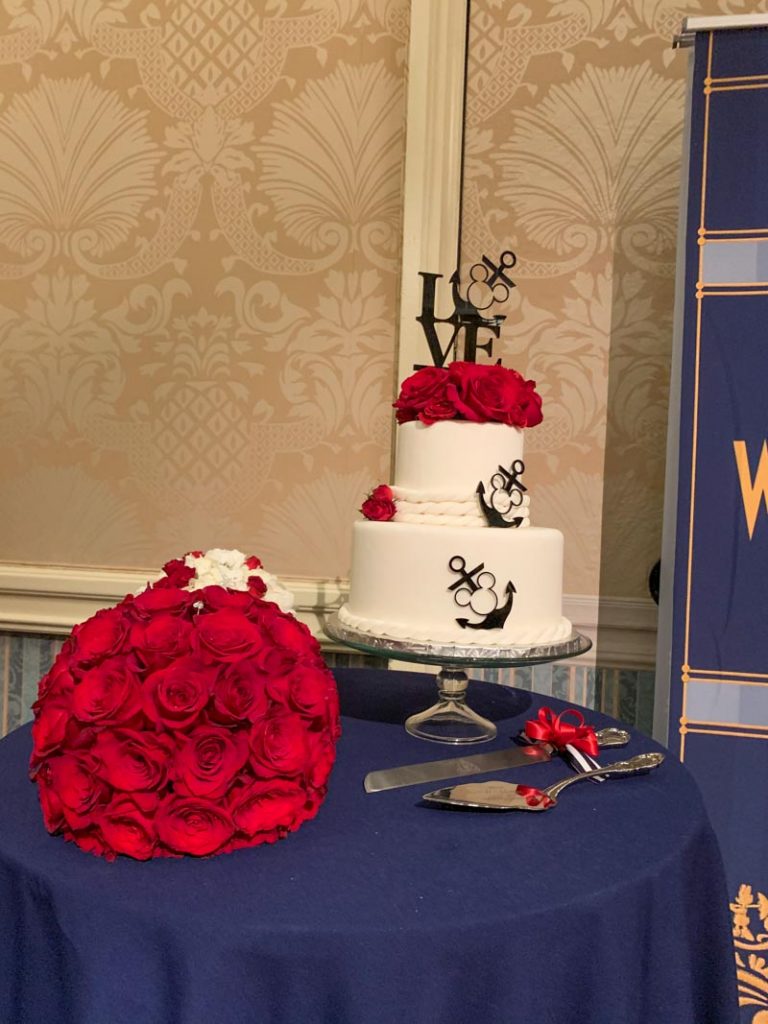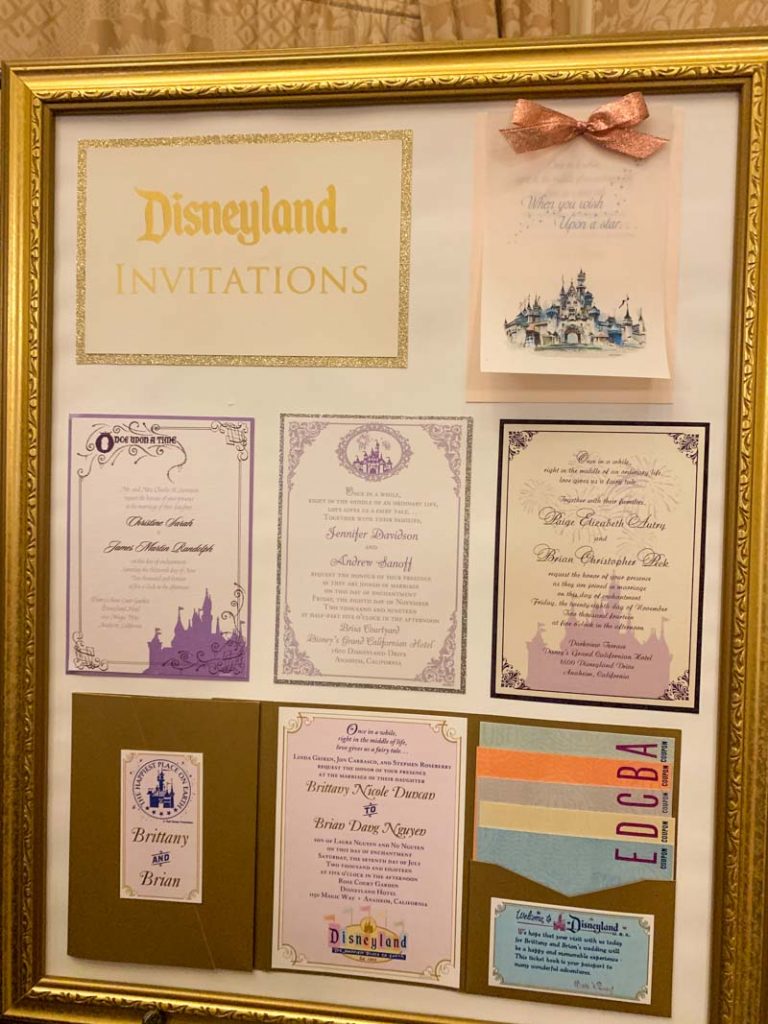 While Mickey and Minnie never made an appearance, there was a virtual photo backdrop (I naturally chose the Epcot background), and I was able to get a photo with the carriage.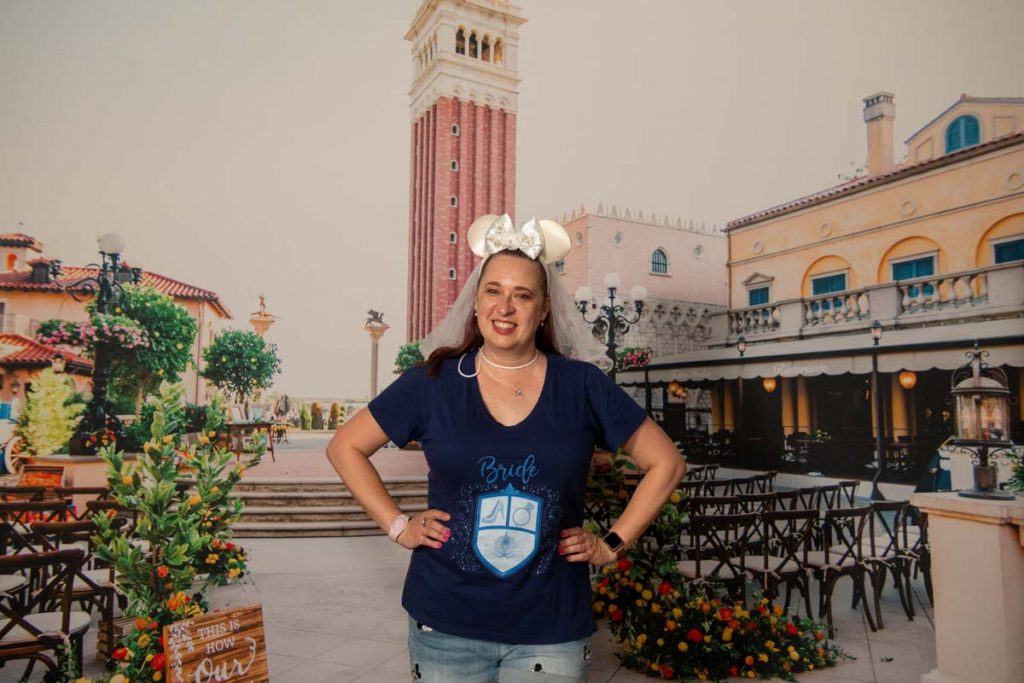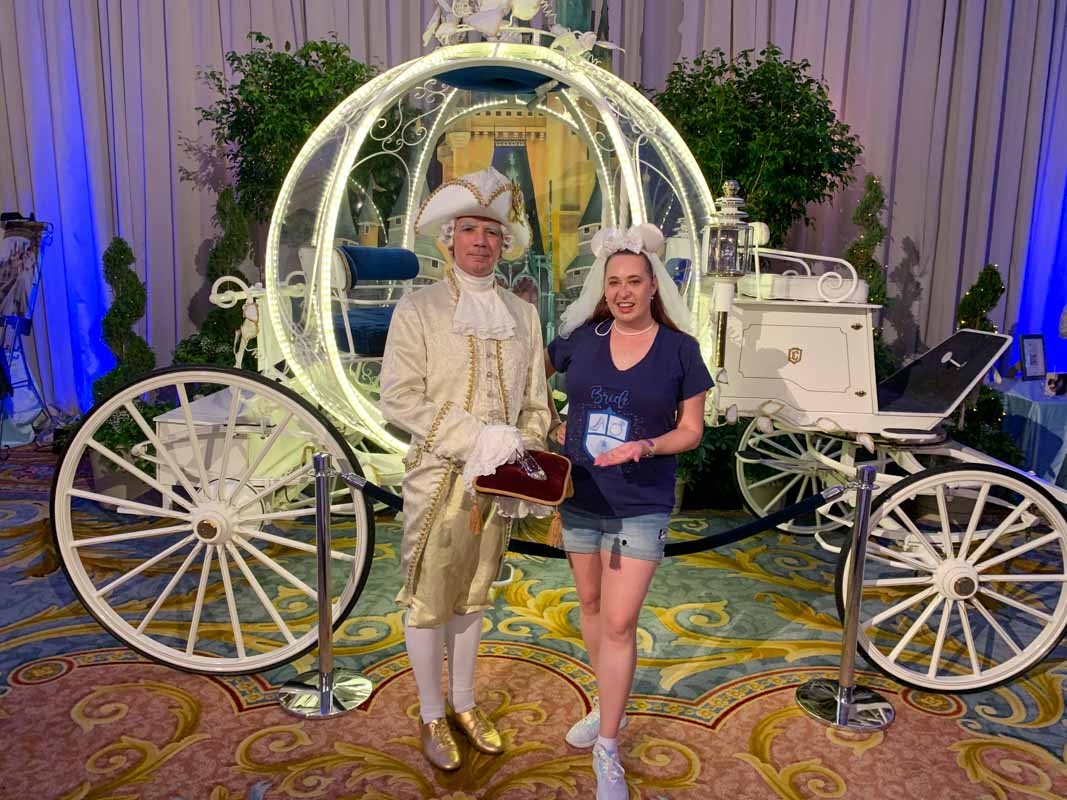 The Merch
The shopping area was set up in the Whitehall room and featured the same items I saw at the Disneyland Weddings Showcase the month before. You can click here to check out that recap.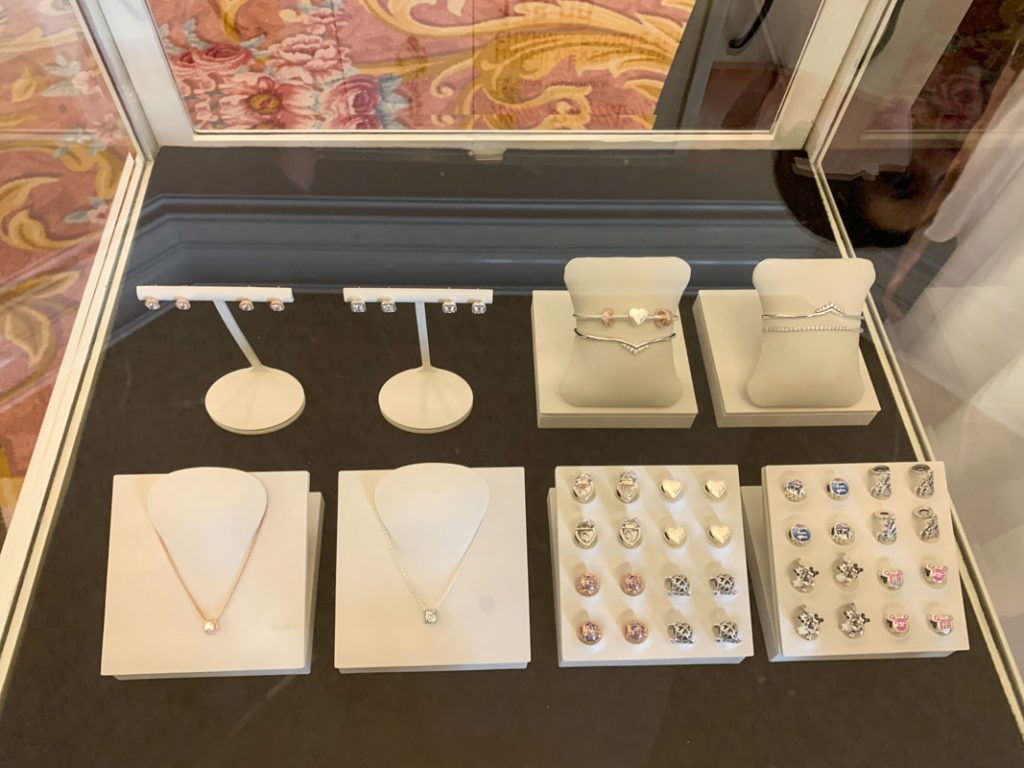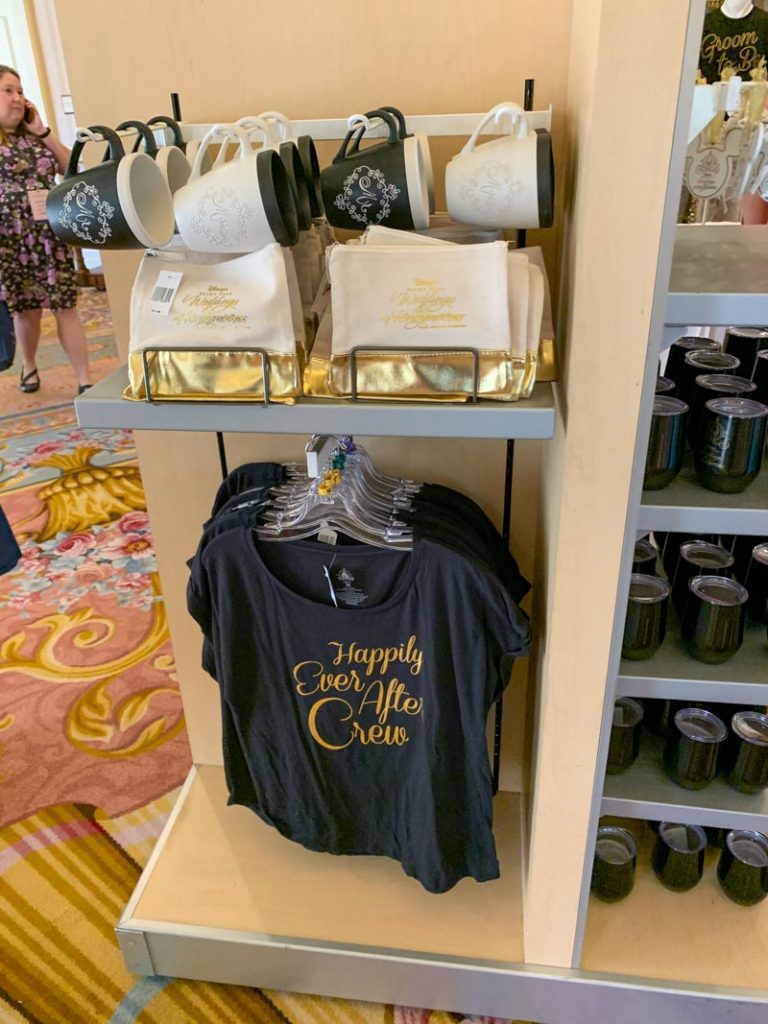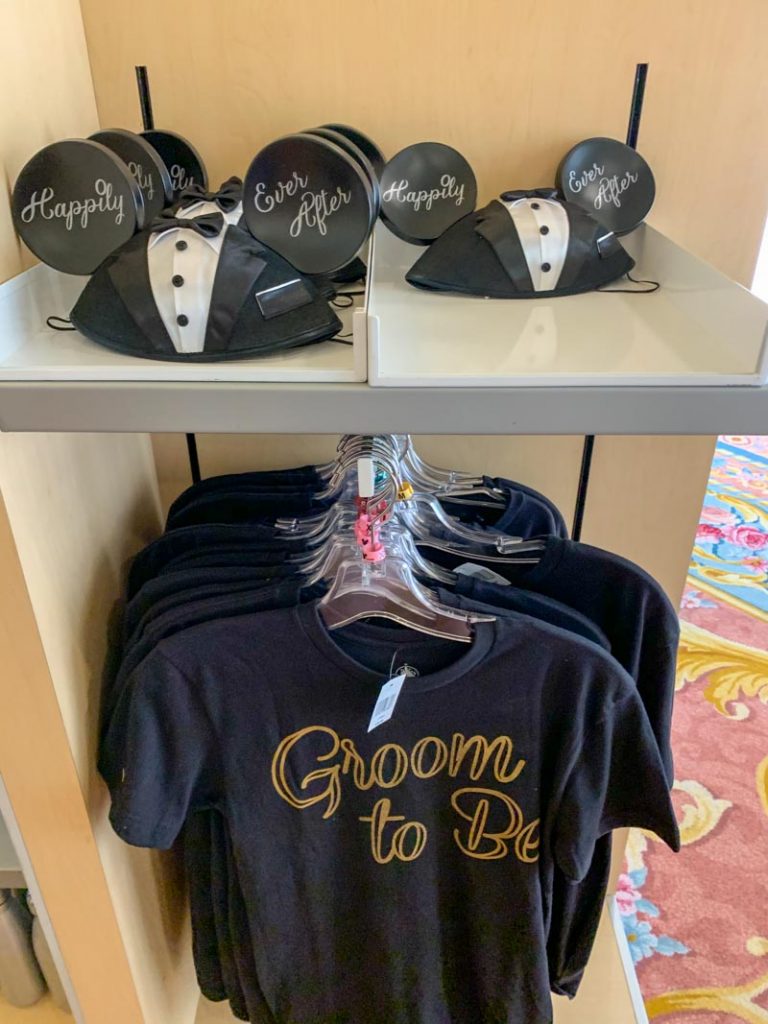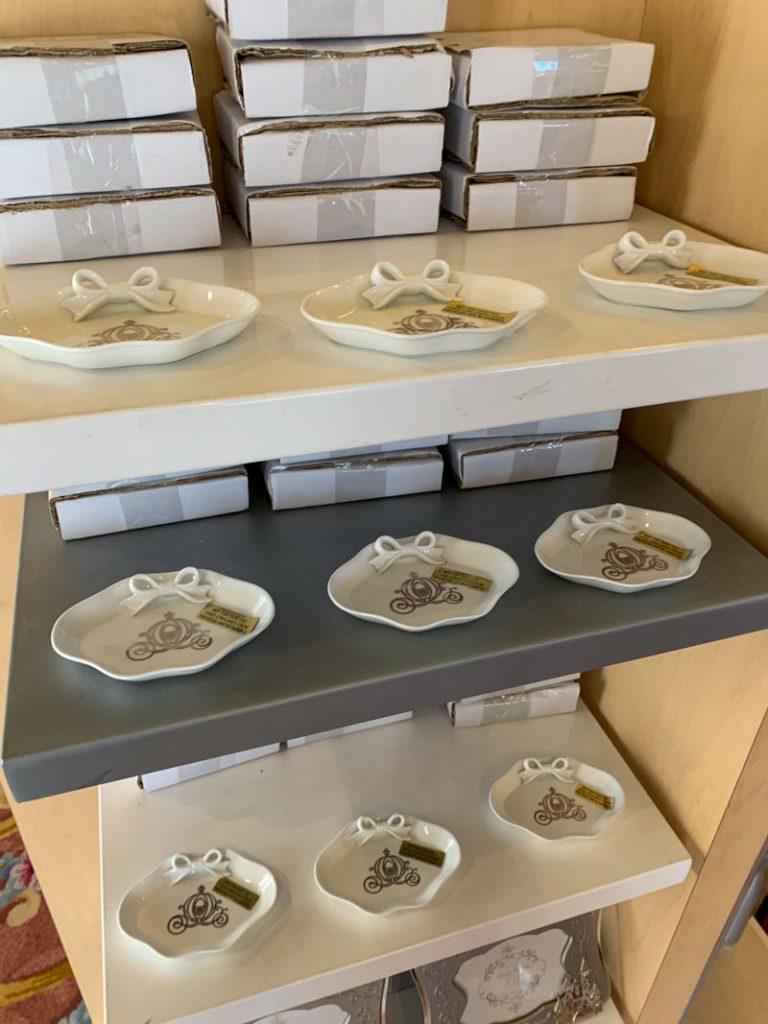 I also took a peek at the Whitehall Patio, because I know this is a popular spot for small ceremonies and receptions. And pretty cool that the Monorail goes by!
I ended the expo by using my complimentary drink ticket on a glass of white wine.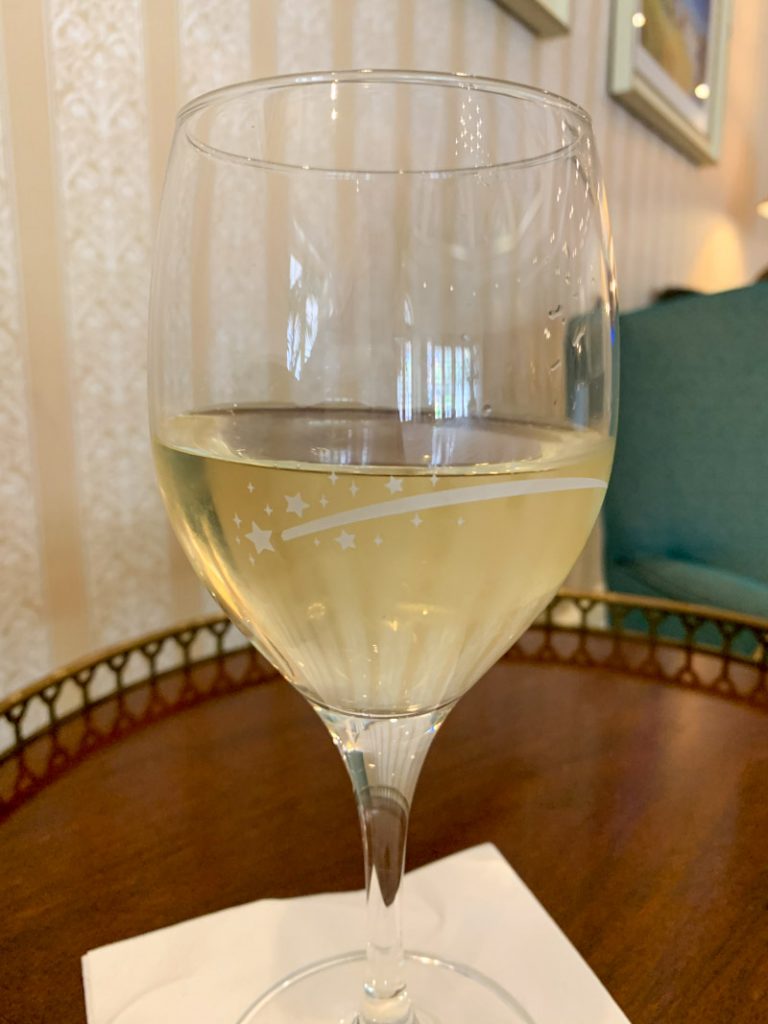 All in all it was a delightful experience! It was fun to see some new wedding venues and take a look at inspiring decor. I wish the food options were better as I feel like I missed out on a major part of the wedding experience, and it would have made the ticket price that much more valuable. But in my opinion, if you're interested in a wedding at Walt Disney World, this is the best way to get information directly from Disney and see the DFTW team in action.
Thanks for reading!
Shop Disney Wedding products:
(Advertisement)