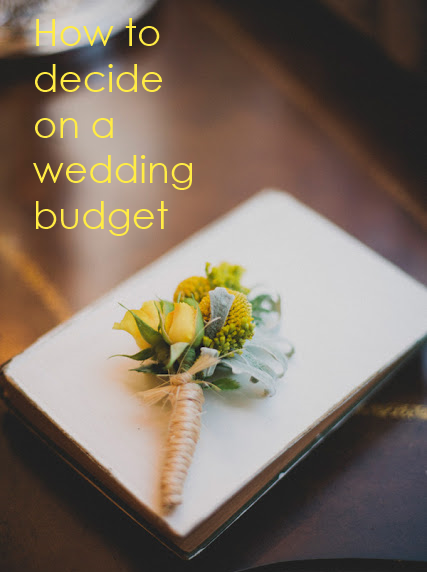 Congratulations, you're engaged! Now let's talk about your wedding budget. Yes, I said the dreaded "B" word. Determining your budget is honestly the first thing you need to do when wedding planning.  Your budget will dictate pretty much everything that follows …. your venue, where you buy your gown, whether you serve pasta or filet mignon, it can even dictate the date (winter weddings are generally less expensive than summer weddings). Talking about money can be awkward but deciding how much you're going to spend on your wedding  doesn't have to be painful. Here are few tips for you and your fiance on how to decide on a wedding budget.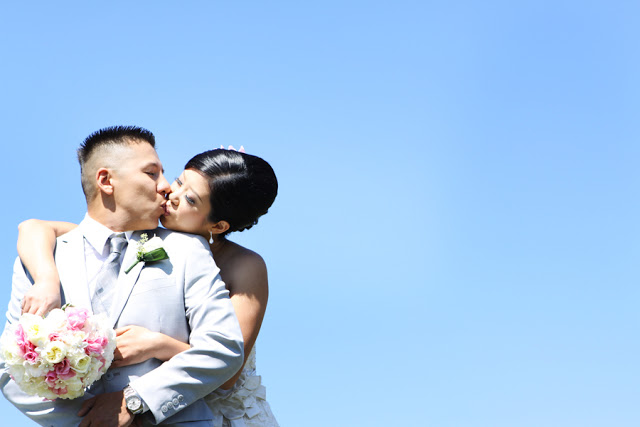 Figure out if anyone else is contributing money. Tradition dictates the bride's family pays for the wedding, but in these modern times it's becoming more and more common for the couple to pay for everything themselves. Money is a touchy subject, but it's better to ask both sets of parents if they planned on making a contribution than to make any assumptions! Let them know you're not asking for money – just simply trying to lay the ground work for your wedding party plans and wanted to make sure everyone is on the same page. And if other parties are helping financially, get a firm figure from them and make sure they can commit! I have heard tales from couples who had a parent agree to a certain amount, then as they get closer, confess they couldn't afford it – after all the contracts are signed and deposits paid.
Determine what you can afford. Sit down with your partner and determine what, realistically, you can spend on your wedding and honeymoon. Take a look at your incomes, savings, and spending habits. Can you take anything out of your savings accounts? Will you set up a monthly wedding fund? How long will you have to save to be able to afford the wedding you both want?
Pick your top three wedding priorities. What are the things you're willing to splurge on? For us, it was venue, food, and guests. We trimmed the budget everywhere else. Once you pick your Top 3 and allocate your budget accordingly, you'll know what you have left over to spend on everything else.
Whatever you do, PLEASE PLEASE PLEASE do not go into debt for your wedding day! It's honestly not worth it for one party. The important thing is that you're getting married and starting your life together. You can always fly out all your friends and have that big weekend party at Lake Como if your financial situation improves. Married life brings its own set of financial challenges (purchasing a house, having children) and you don't want to start out already in massive debt! Have the wedding that fits your lifestyle right now.
Image Sources:
Photo 1: Katherine Elizabeth Photography from Britney and Gabe's San Marcos Wedding
Photo 2: Phebe Photography from Tina and Joephy's Irvine CA Wedding
Photo 3: Nikki May Day Photography from Emily and Aaron's Erie PA Wedding