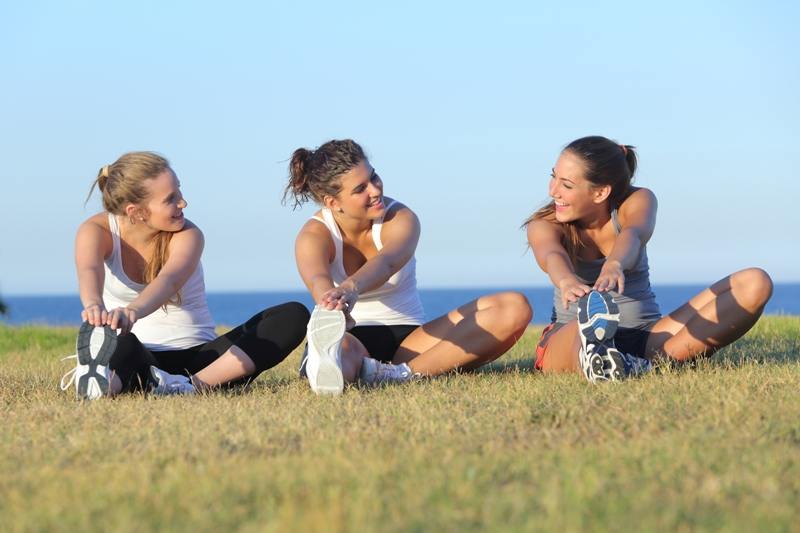 Disney Bride Yvette is planning a Disneyland wedding at the Rose Court Garden for April 2018.
Wedding planning can be an emotional roller coaster. As a current Disney bride my stress levels are starting to rise over the endless possibilities of choosing colors, floral arrangements, and figuring out which type of guest entertainment would give my wedding that extra "wow" factor. I quickly discovered that between the chaos and joy of wedding planning, a little exercise and fun goes a long way to reduce stress. Here are 6 ways to get active while also bonding with your bridal party.
6 Fun & Active Ways to Bond with Your Bridesmaids
Do Yoga (with Cats if Possible)

Photo from Crumbs & Whiskers Facebook page
Yoga is a great low-impact activity perfect for relaxing and relieving stress. And if you can do yoga with cats, that's what I call a win-win. For the wonderful Disney brides in the Bay Area you can unwind at KitTea cafe. Located in San Francisco, the KitTea cafe offers an hour of Hatha yoga followed by some tea and time to play with the 10+ rescue cats. The cats bring a fun and relaxing aspect to the yoga session. At my last yoga session two cats made themselves comfortable on my matt and cuddled up to me as I was doing some cat-cow poses. This place offers a great way for brides to get some much needed tranquility while contributing to charity, as KitTea's mission is to get shelter cats out of cages and into new homes. (Los Angeles also has cat yoga at Crumbs & Whiskers cafe. San Diego has a cat cafe called The Cat Cafe but I don't see yoga on the schedule. Still, just hanging out with cats a perfectly acceptable bridesmaid bonding activity.)
Challenge Each Other in an Obstacle Course
Who doesn't love a giant inflatable obstacle course? The R.O.C. travels and sets up in both Southern and Northern California and is a ridiculously fun race that is accommodating to various levels of strengths. It strives to be open to everyone. It's untimed and the R.O.C. race is more about having fun and less about being a rigorous workout. Bring your bridal party and show up with a cute matching theme (of course the most popular themes are always sporty Disney princesses). Last year our team was, "Unicorn Thunder" and we had a blast going down the four story tall water slides and avoiding the giant red wrecking ball. This race offers a great way for brides to laugh, jump, and run some of the wedding stress away.
Get Your Mermaid On 

Disney Swim Suits from Hot Topic
Pick your favorite Disney princess themed bathing suit and hit any of the wonderful water parks, pools, or beaches in your area. This June I plan to spend some time with my flower girls by taking them to the Great Wolf Lodge in Anaheim, CA (near Disneyland). The little ladies, my sisters, and I plan to hit the swirling tubes in true Disney style. I instantly fell in love with the Ariel bathing suit last year and every time I wear it I constantly get complimented on this outfit. For the brides who wish to find a low-impact exercise, I found that swimming is quite easy on my joints and yet is an effective workout. So whether you want to hit a pool lane with your bridal party or relax with your Mermaid of Honor on a pool lounger, enjoy the water as you see fit.
Be "Brave" with Archery
Channel your inner Mulan and Merida with archery. It's fun, challenging, and feels quite empowering when you hit that bullseye. Singing "Be a Man" while practicing is pretty much required.
Sign Up for a RunDisney Race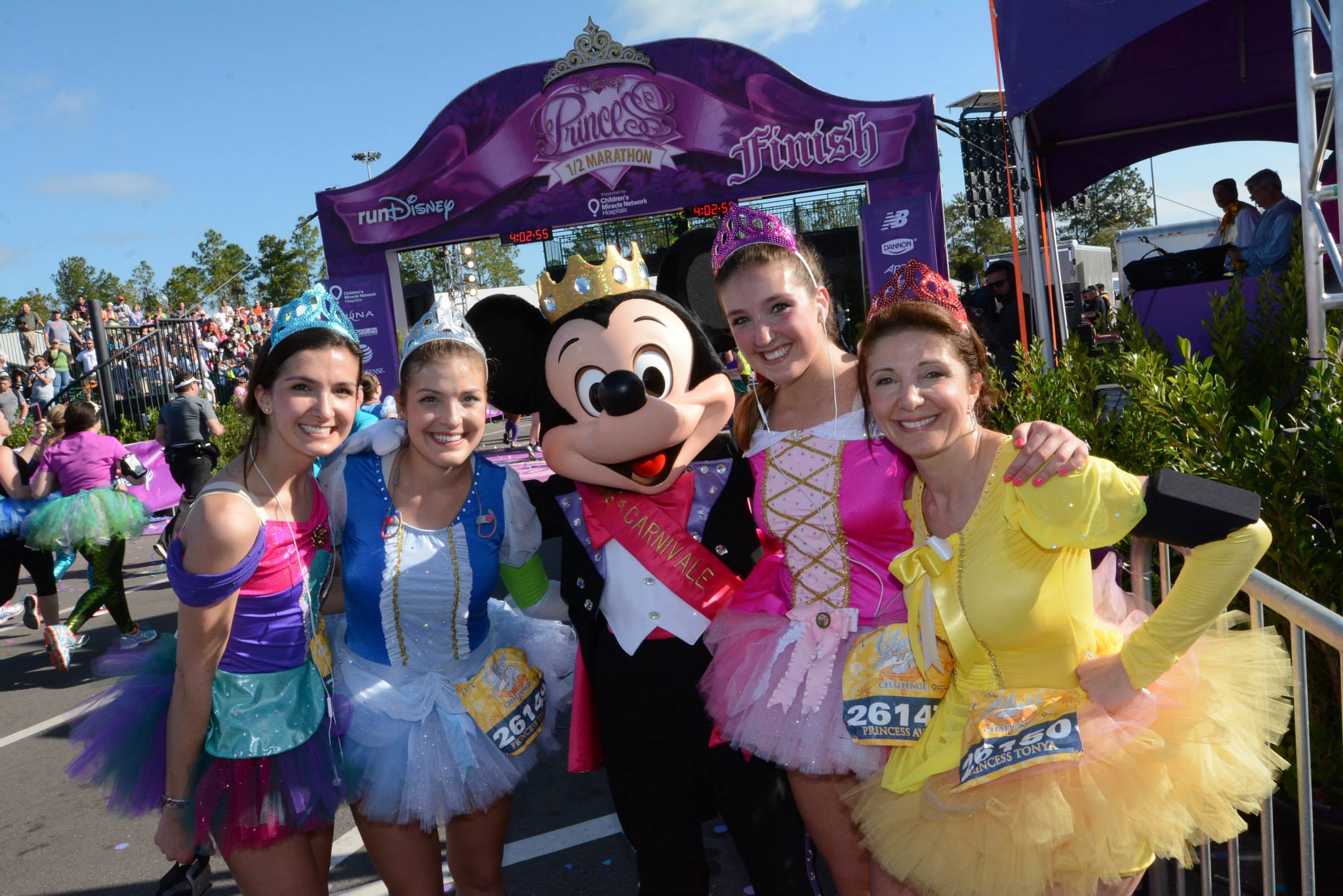 Photo from RunDisney Facebook page
I absolutely love the RunDisney marathons. It really is the happiest race on earth! There are various levels for individuals to train for. They offer everything from 5k races to full marathons and even meter dashes for children. My bridal party is quite excited to participate in the Star Wars themed race early next year. Spaces fill up quickly, so plan ahead.
You Can Fly, You Can Fly!
Aerial performance is one of the hottest new workout trends. I just enrolled at the Aerial Artique in the Bay Area and while the whole activity looks quite intimidating, just relax! This is a positive space and takes its time in helping you become more aware of your body while slowly building strength. Classes are very accommodating and they are able to provide instruction individually since only eight people are allowed in per class. If your bridesmaids are up for anything and willing to try something new, this is the perfect activity!
You don't have to wait for one big bachelorette night out or bridal party to have fun. Remind yourself to take time out from wedding planning to bond with your family and bridal party. As the big day approaches I hope these tips are a fun method to relieve some stress and have fun with your girls.