Last Friday was the fall Dapper Day event, and I was so excited to hang out at Disneyland with my friends, and finally got to wear my new Pinup Girl Clothing skirt to the parks! I missed the Spring Dapper Day this year, and the Fall Dapper Day last year because it's on a Friday and I was working. Even though the sun was burning down on us with 100 degree temps, and my kitten heels permanently ruined my feet probably, it was still a wonderful day.

My Dapper Day look this year:
Skirt: Jenny Skirt in blue castle print by Pinup Girl Clothing
Top: An old Marshalls find
Belt: Target
Cinderella locket necklace: Target
Bracelet: Cookie Lee
Pink Minnie Ears: DIY!
Shoes: From a Pinup Girl Clothing yard sale about 8 years ago

Click here to read my post highlighting the new Fairytale Fantasy collection from Pinup Girl Clothing
My friends and I arrived to the Resort around noon and first went to check out the Dapper Day Expo at Disney's Grand Californian Hotel and Spa. This was the first time the Dapper Day organizers had arranged an expo for the event and it was really neat! They had a ton of fun, vintage and vintage-inspired vendors selling clothes and accessories. One of my favorite brands, Besame Cosmetics based out of Burbank, was also there to give out lipstick sampler packs and do mini-makeovers. There was also a styling suite where the ladies could get their hair done (for a fee of course) and a portrait studio where artists were doing sketches of guests in their dapper ensembles! The fee was $40 for one person or $80 for a couple. The sketches were amazing! Finally there was some official Dapper Day merchandise for sale, such as parasols, scarfs, and tote bags.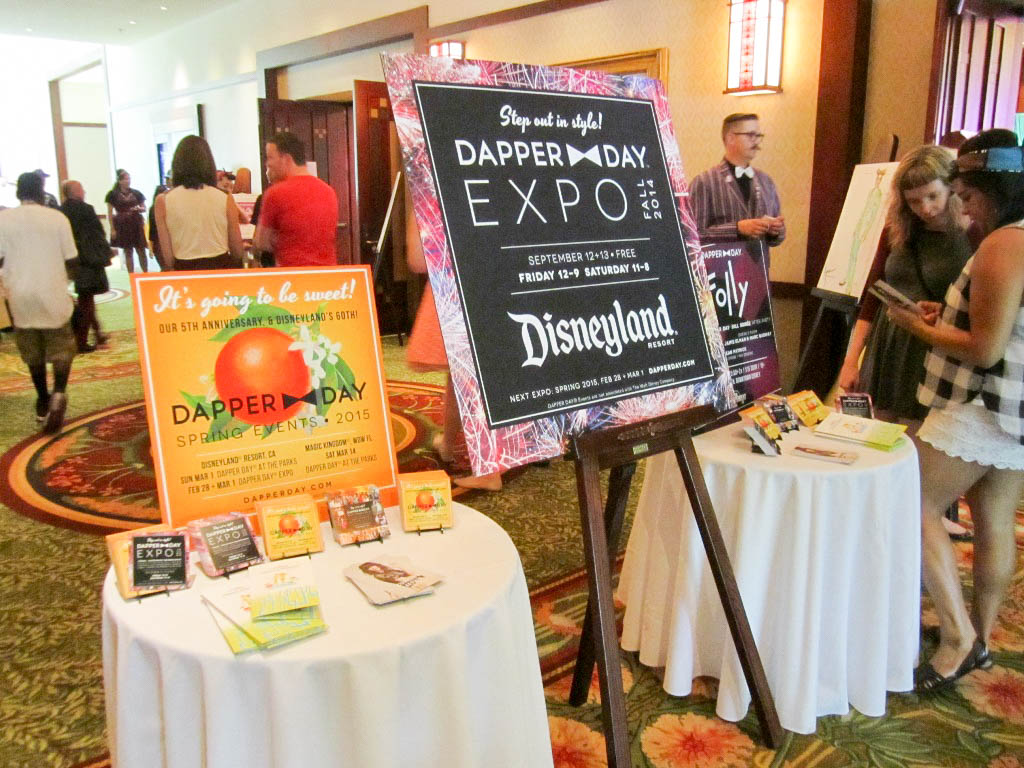 After window shopping at the expo, our group headed into Disney California Adventure for some lunch and libations. We needed somewhere air conditioned and Carthay Circle fit the bill. Apparently we were not the only ones with this brilliant idea, because there was a queue of guests to get into the lounge! This is the first time I had ever seen an organized queue here … usually you just have to walk in and look around for an empty table. The queue at least was in the shade, so we decided to wait a little and see how long it took. After about 15 minutes in the queue, we were taking some photos when two strangers approached us and asked how many people were in our party. We assumed they were maybe trying to gauge how long the wait would be, so we told them we were a group of four people and we had been waiting about 15 minutes so far. Then they said something that made our collective jaws drop: "Would you want to join us inside 1901?"
Ummmmmmmmm … yes?
It all happened very quickly. We followed our new friends through the unmarked door into 1901 and waited while they checked in. We could hardly believe it – the place was EMPTY except for us! No other guests at all! If I had a membership for 1901, I would practically live there … just sayin'.
Our new friends said we didn't have to sit together but we insisted … we all sat around a couple tables near the bar and ordered our drinks and a couple snacks. I ordered the flatbread per the recommendation of our new friends, and my friend Lacey ordered the deviled eggs (which I failed to photograph). The drinks and food were outstanding. You may remember I was lucky enough to visit 1901 once before but it was a very quick trip and I didn't get to eat, drink, or take any photos. This was a much different experience!
A couple members of our party ordered table side drinks, which is just what it sounds like: the bartender brings over the ingredients on a bar cart and makes the drinks right by your table, including the infamous ice spheres!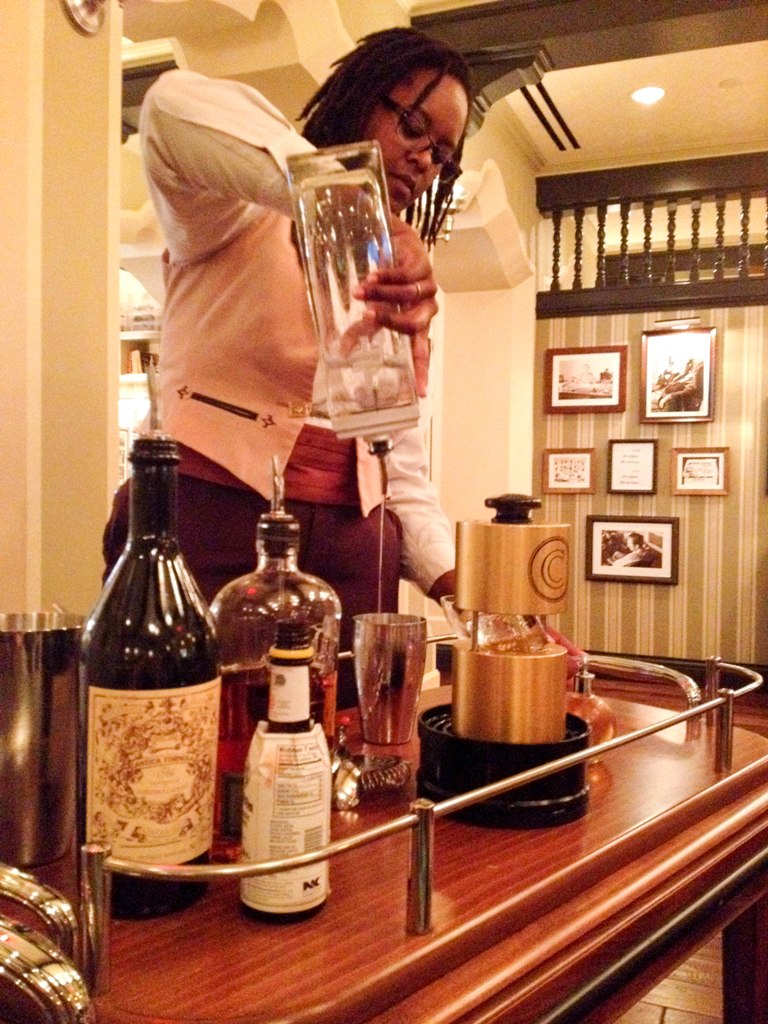 We all sat and chatted with each other while enjoying our drinks and appetizers. We found out that one of our new friends has a daughter who just had a Disneyland wedding! They got married at Disney's Grand Californian Hotel at the Parkview Terrace, with the reception in the Sorrel Room. She showed us a couple pictures on her phone of her daughter and her new husband, and she was stunning. I gave her my email and told her I would love to feature their wedding on my blog so I'm crossing my fingers I get to see more of this lovely wedding!
Our new friends encouraged us to walk around and look at all the details in the lounge and take pictures, which is exactly what we did! The club is jam packed with memorabilia and cool photos of Walt and his associates. It's just a really cool place to hang out.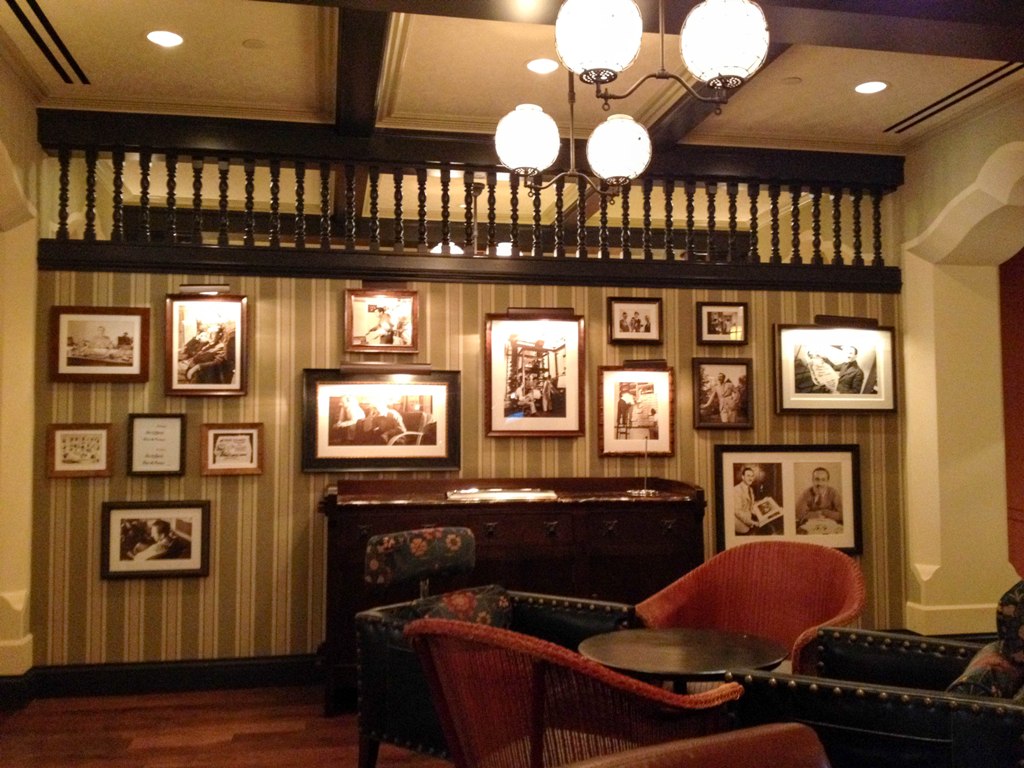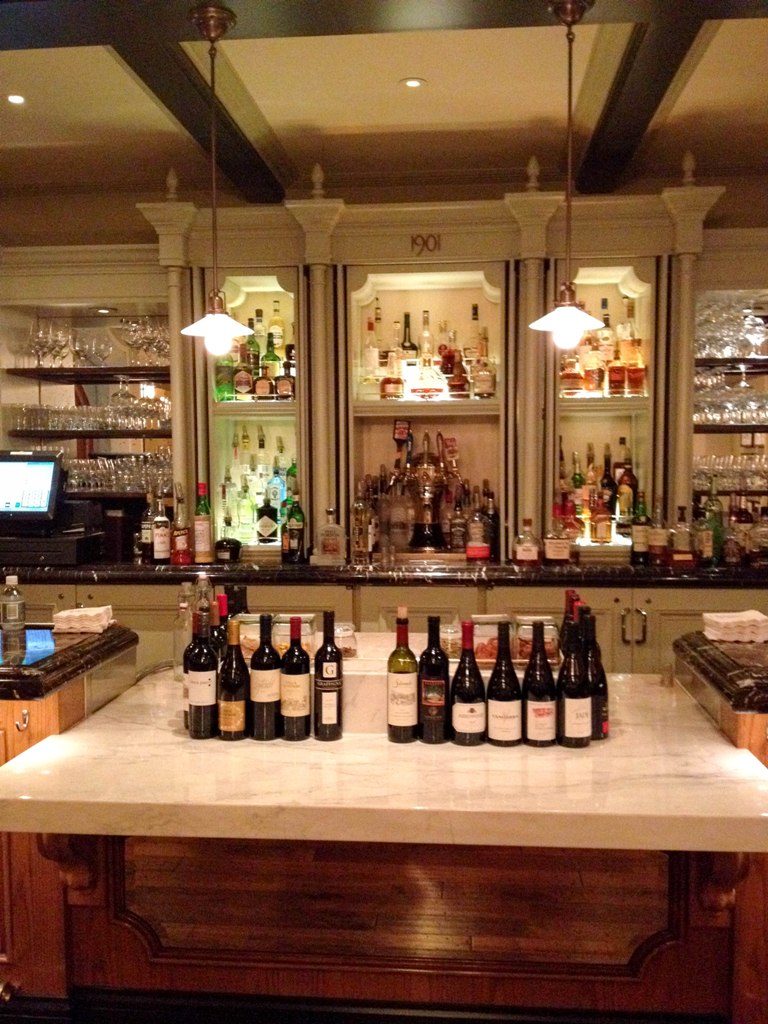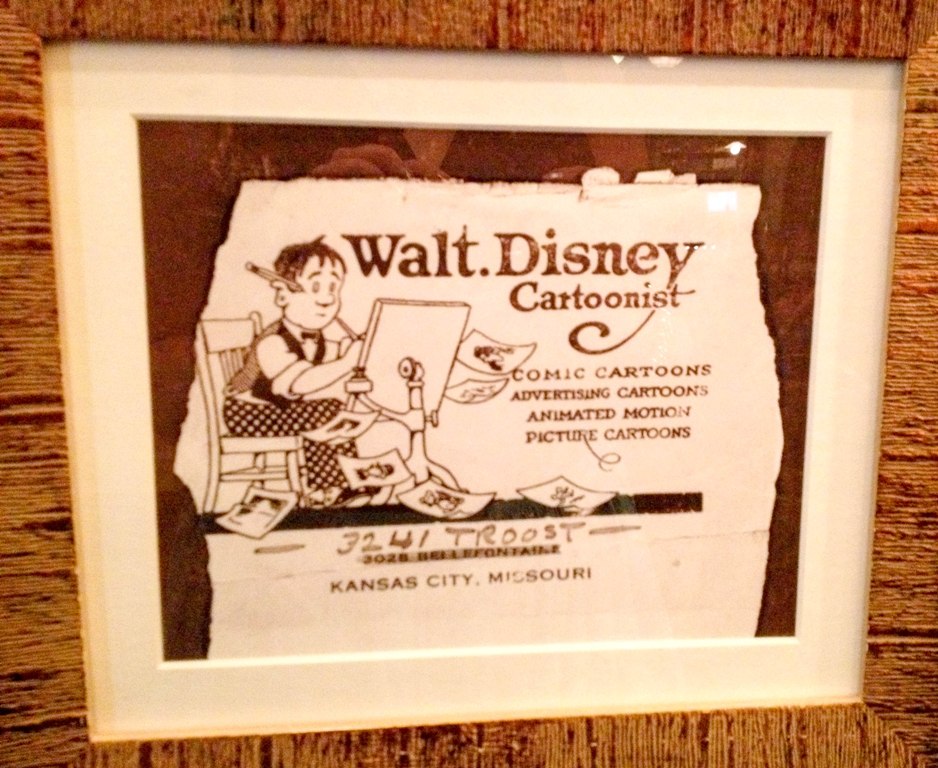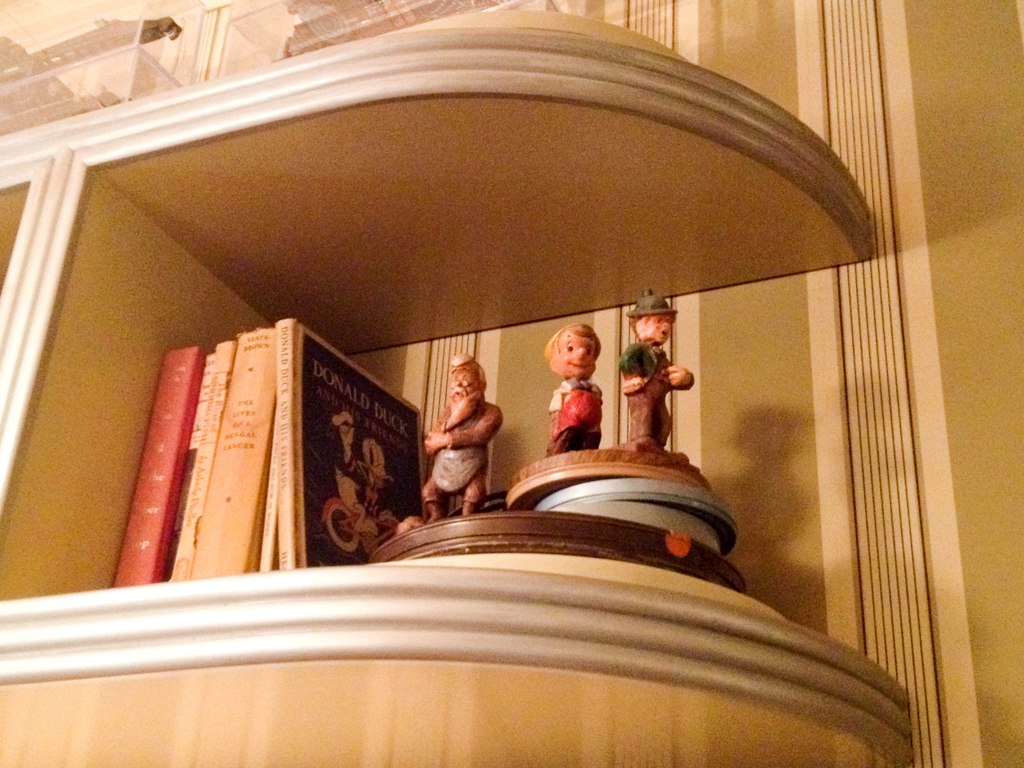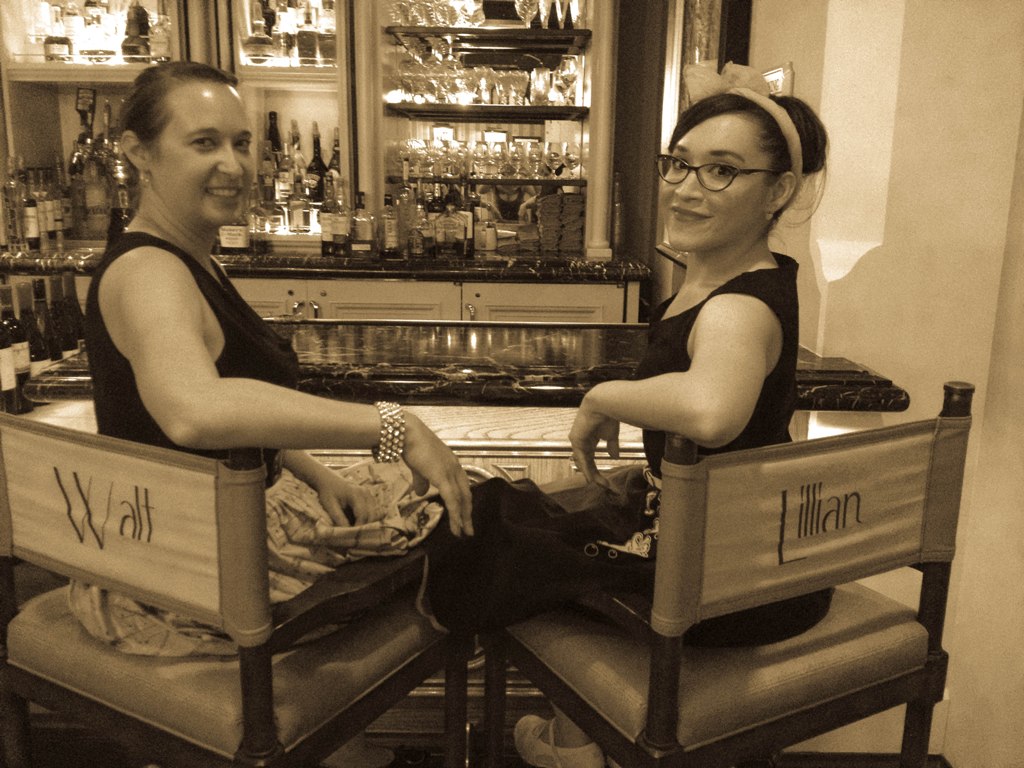 In total we spent about an hour inside 1901 before our new friends had to leave (we couldn't stay in the lounge without the member present). We were so appreciative for the time we got to spend there and for the pixie dust these strangers bestowed on us. Thank you, kind strangers!
After leaving 1901 we decided to head over to Disneyland for some Dapper Day people watching. After stopping for obligatory pictures near the castle, we headed into Fantasyland where we discovered Dumbo had a very short wait time! How could we resist?
After Dumbo we headed to New Orleans Square for more picture opportunities and decided to ride Pirates of the Caribbean just for the AC! Hehe.
At this point we said goodbye to our friends who had dinner reservations, and we went back to DCA to meet up with some other friends for a drink! After that we headed back to Disneyland and at this point it was later in the evening, around 8pm, and it had gotten CROWDED. It was not only a typical Friday night at Disneyland, but it was also Dapper Day AND the first day of Halloweentime! We fought our way through the crowds for dinner at Village Haus but after that, we decided to just call it a night. After spending the day in the hot sun, I didn't have the energy to fight through the crowds! Plus my feet had had just about enough of walking around in kitten heels all day.
All in all, it was the best Dapper Day ever! Our surprise invite to 1901 was a memory I'll never forget.
I didn't get a chance to take many photos of others in their dapper attires, so I pulled some of my favorites from their Facebook page. I love how people really get into it!
See you at the next Dapper Day in Spring 2015!