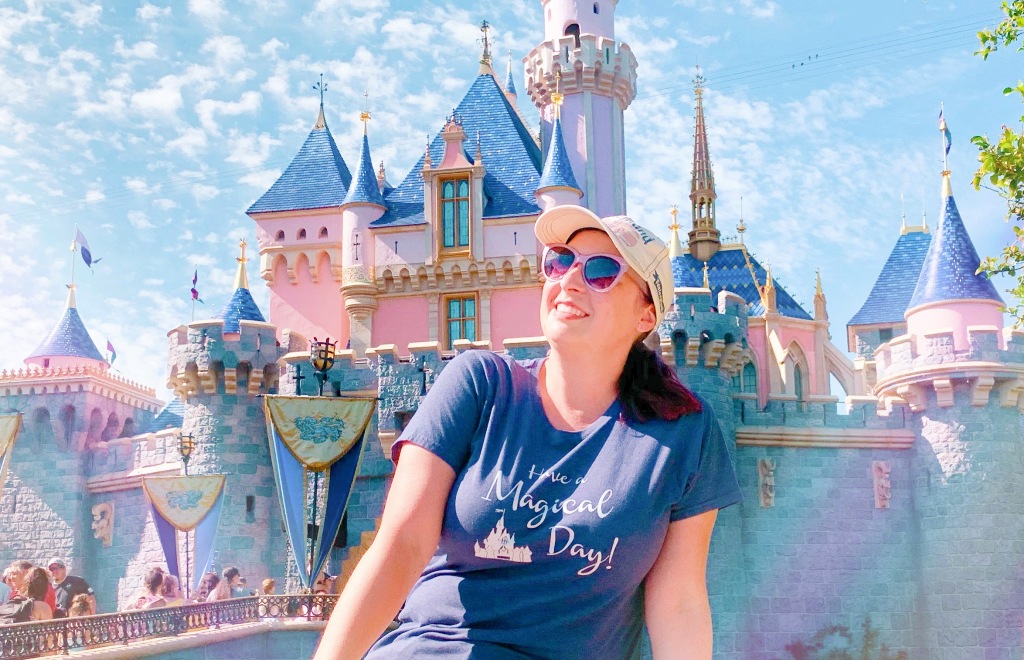 By now you've all seen it …. the Facebook rant that sparked the New York Post editorial. I'm not going to link to that click bait junk article, but in case you haven't seen it, here's the tl;dr:
Frustrated mom rants about childless millennials in front of her in line for a pretzel at Walt Disney World. Here's a quote: "DW is for CHILDREN!!!! People without children need to be BANNED!!!! Mothers with children should be allowed to skip ALL THE LINE!!!!"
As a childless millennial (well, I actually just missed the millennial cut off so technically I'm Gen X. And I prefer the term "child free." But I digress ….), I actually feel this mom's frustration. I believe it's misguided, but it's valid. A lot of parents assume their Disney trips are just for their kids.
And they lose sight of the magic for themselves.
It doesn't have to be this way! Remember Walt Disney envisioned Disneyland as magical place for people of all ages. He wanted a place where parents could have fun alongside their children, instead of sitting on a bench watching their kids have fun.
I have so many fond memories of visiting Disneyland with my family. I remember wanting to ride the Dumbo attraction over and over again, and my parents patiently taking turns waiting with me while the other parent did something THEY wanted to do (I assume). When I got older I remember riding the PeopleMover by myself while my parents rode Matterhorn together (I was scared of it!).
When I was a teen, I went off and did my own thing while my family did other things. I was perfectly fine exploring Disneyland by myself. Sometimes I would just sit on a park bench with a churro and people watch – still one of my favorite things to do.
My husband and I have made the personal decision to not have children. I honestly never pictured myself as a mom. I'm pretty independent, and my anxiety makes it difficult to just take care of myself, let alone another person.
Does that mean I should be expected to give up the magic of Disneyland?
Years and years ago, I was going through a break-up. My ex and I went to Disneyland a lot. I remember crying to my best friend that I couldn't go to Disneyland anymore because that was "our" place. He stared at me and after a couple seconds, he said, "Mindy … for as long as I've known you, since we were kids, Disneyland has always been YOUR place. It's still your place."
He was right. Since I was a kid, through my teen years, and into adulthood, Disneyland has always been my happy place. The place I can go to escape my troubles. The place I wandered alone as a teen, and the place I met up with friends as an adult. It's my familiar spot, where I know what's around every corner but there are still magical surprises every visit.
I've seen The Disneyland Resort evolve and change. And personally, I've had my highest highs and lowest lows there. On grad nite I was ditched by my "date" when he spotted his cousin. I was dumped (by the above mentioned ex) on a bench near the entrance to Frontierland. 15 years later, I married my husband at The Disneyland Hotel. I've met my closest friends through the Disney community.
I've had more happy moments at Disneyland than anywhere else in the world.
So, the next time you see someone say "Disney is for kids," remember, it is THEM who has lost the magic. And that's a shame. Don't let anyone convince you you're too old, or too childless, to visit Disney.
[mv_create title="You may also like:" key="11″ type="list" layout="hero"]