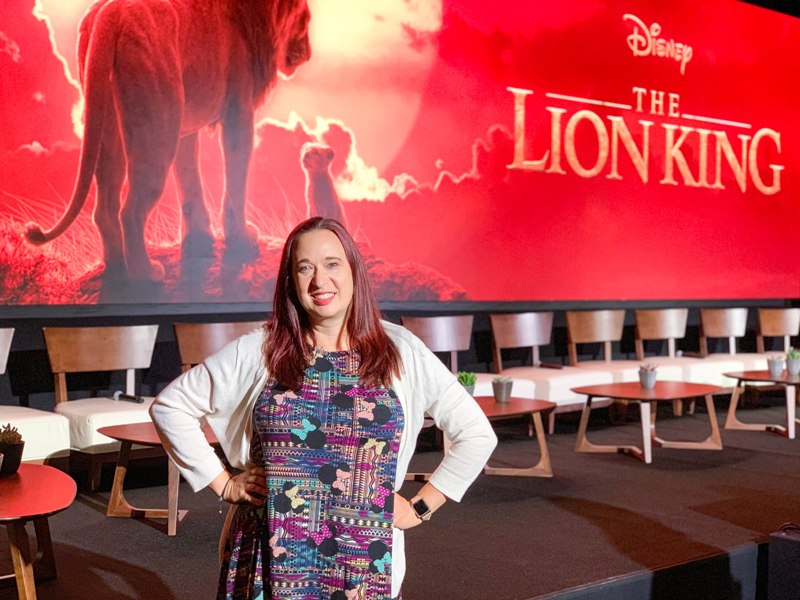 Earlier this month I had the opportunity to attend a media day for the new The Lion King movie. The star power with this cast is just totally bonkers (even without Beyonce in the room!) and it was an honor to hear them speak about making the film! It was also cool to see Hans Zimmer and Lebo M, who worked on the original animated film 25 years ago, back together talking about their journey with this franchise.
We were also treated to a performance of The Circle of Life by Lebo M and Clydene Jackson, with a choir of performers from the movie! You can watch part of that performance on my Facebook Page here.
Interviews with the Cast and Creators of THE LION KING (2019)
Present at the interviews were:
· Director Jon Favreau
· Donald Glover (voice of "Simba")
· Chiwetel Ejiofor (voice of "Scar")
· Alfre Woodard (voice of "Sarabi")
· Seth Rogen (voice of "Pumbaa")
· JD McCrary (voice of "Young Simba")
· Shahadi Wright Joseph (voice of "Young Nala")
· John Kani (voice of "Rafiki")
· Composer Hans Zimmer
· Lebo M (African Music Consultant / Performer)
· Billy Eichner (voice of "Timon")
· Florence Kasumba (voice of "Shenzi")
· Keegan-Michael Key (voice of "Kamari")
· Eric Andre (voice of "Azizi")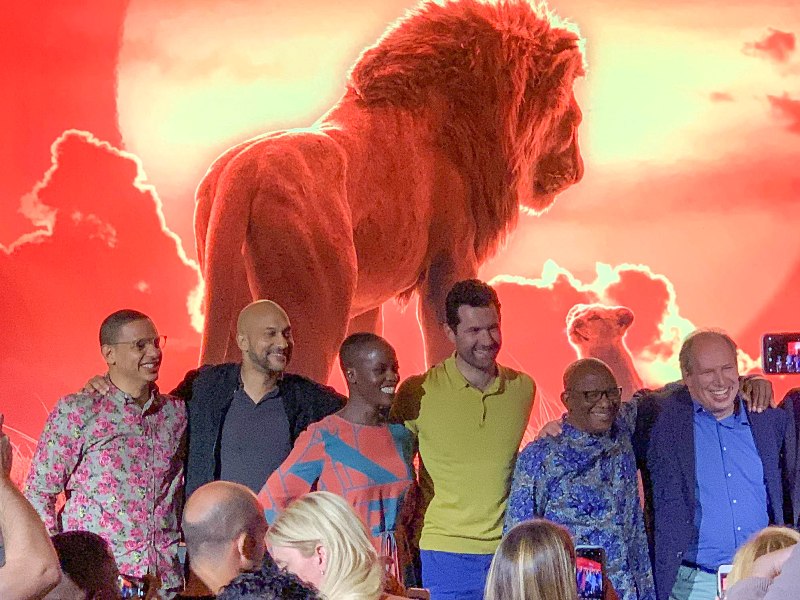 ON WHAT THE LION KING AND THEIR CHARACTER MEANS TO THEM
DONALD GLOVER: I really feel that it's good to make movies that are global and metropolitan in the sense of the citizens of the world. Like making sure that we talk about like how connected we are right now. I felt like [Jon] was really good about talking about that very, very upfront in the beginning of it. And he's like, this is what … because he kind of did it in the Jungle Book, too. Where like the Jungle Book story is the same. But the idea of like yeah, humans, their tricks are their power, and they can help everybody. Switching that and making the story the same, I think the same thing happens in this in such a great way.
CHIWITEL EJIOFOR: Obviously in so many ways, the original is just this extraordinary event, it's so iconic. And so it's exciting to even get the opportunity to begin a journey like this and to go into any of these characters and the part of Scar is obviously an extraordinary part to play. And in a way, you just approach it the same way you approach any other part. You sort of identify with the character, you look at the psychology of the character, you place yourself into those circumstances, and that creates its own individual slant. And so in a way as much as I, absolutely with everybody else, loved the original, you kind of make it your own and you create the sort of individuality to it in that way.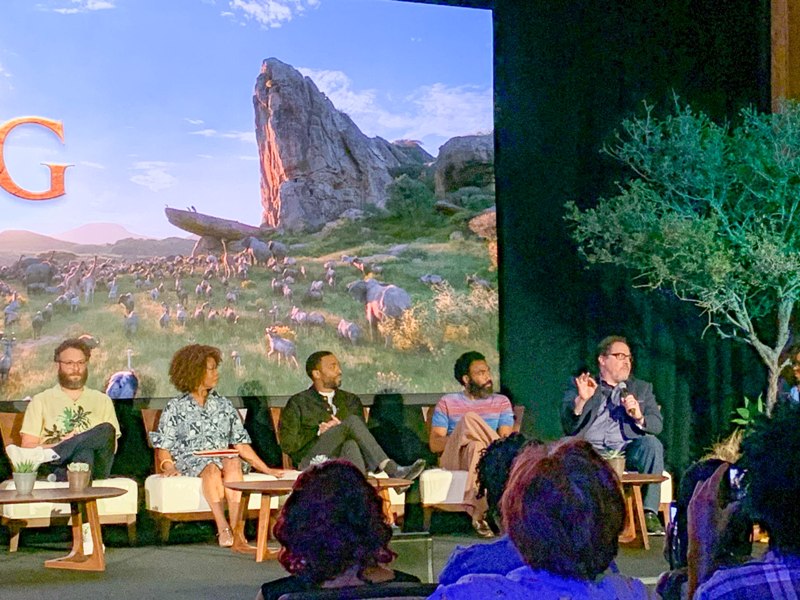 ALFRE WOODARD: It is called the Lion King. But everyone knows that the lionesses are actually the rulers, the protectors, the nurturers, the hunters of the pride.
FLORENCE KASUMBA: I was lucky that I got to play the part already in Germany for more than a year. And we played like eight shows a week. So when you tell me, who is Shenzi, it's like muscle memory, because I got to play her every day. But this Shenzi is so different. I remember in the musical, we had sometimes shows where I was embarrassed because the hyenas are so dumb and funny. And they are entertaining. But this is so different, this experience. Because when I listen to the dialogue, when I read them, I realized that this is way more dangerous and more serious. I was lucky that my first day that I was in a black box and I was working with Eric Andre, and with JD. And we were very physical, because the guys were so strong, it was easy for me to just be big. Because everybody is very confident, we could just really try out things. We could walk around each other. We could scare each other. We could scream, be loud, be big, be small. It's like working in the theater, which I love. So having that freedom just made me, I was allowed to do whatever I wanted to.
DR. JOHN KANI: Well, I first thought when Jon said about to play Rafiki. And I thought to myself, it happens in Africa. Therefore, it is an African story. And he was generous enough to allow me to be an African primate called Rafiki. And the wonderful thing about it is that we are almost the same age. We are both over 75. So we both lived. We both walked through that forest. We both created those foot paths and intertwines with the little rabbits and the animals go through. And we've seen experience live. I always try to find myself within what I do. And I felt last night like a kid for a very long time ago, to see then just be taken by the story and look at these animals. And I'm very grateful to you Jon, it doesn't look like me. [LAUGHS]. But he is like me which is fantastic.
BILLY EICHNER: I wish I was as cute in real life as I am in the movie. The Timon they designed is so adorable. And I think the juxtaposition of my
personality in that little Timon body really works.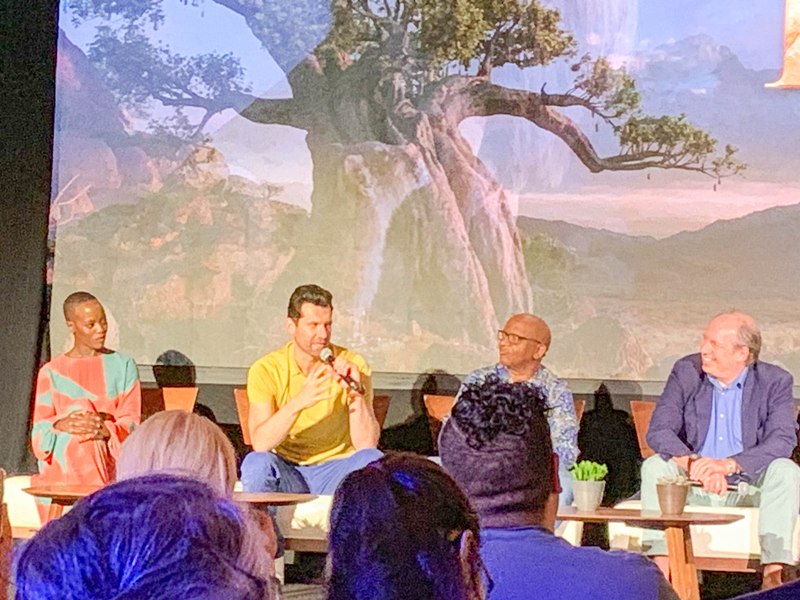 ON THE INCREDIBLE ANIMATION TECHNOLOGY
JON FAVREAU: I've been working on both [The Jungle Book and The Lion King] back to back for about six years. And all the new technology that was available, I had finally learned how to use it by the end of Jungle Book. And at that point, with the team that we had assembled for it, all the artists, because a lot of attention is paid to the technology. But really, these are handmade films. There is animators working on every shot, every environment that you see in the film other than actually, there's one shot that's a real photographic shot but everything else is built from scratch by artists. And we had a great team assembled. And then the idea of using what we learned on that and the new technologies that were available to make a story like Lion King with its great music, great characters, and great story, it seemed like a wonderful, logical conclusion.
ON THE ICONIC MUSIC
HANS ZIMMER: I wanted to make a Disney movie that started off with a voice from Africa in the black. And that is really my friends Lebo M here. That something shifted. That everything shifted over into this continent and with this voice. I would invite you on a journey. That's all I would as trying to do. Just come along. Come along and feel this, feel this other continent. And don't ever forget this continent. And when did we do this? We started in '92 or something like that. What was sort of pertinent and important then has become somehow more urgent and more important and David Attenborough has shown us where nature is going. But the way the movie sounds, the openness is partly, it's everybody … here is the difference between a normal movie score and this. Everybody who played in the orchestra, and it was a very special orchestra, knew the movie. So every note was played with intention. Every note was played with commitment. And I think that ultimately helps everybody. It's not just people reading things off a piece of paper. They knew the material. And the rest, Jon is a really good director. But there's one thing that he keeps bringing to the party, constantly bringing, which is this man has a huge heart and that huge heart constantly resonates within the music.
LEBO M: I look at Hans and he tells me a little bit about the movie. And I'm always bringing a couple of singers because I know when I get a call about something that's creative that I'm going to do with Hans, we have a way of working. Then I see this and little drawings and I'll go into it and prepare to leave. And I'll go back because something is missing. We created. [SINGING BRIEFLY]. Because I'm just looking at this. Then I keep seeing this image of Mufasa coming out. And just as I was about to leave, I turned back. I said let me do one more thing. And I went [SINGING BRIEFLY] Nants ingonyama! And that was it. It was a demo. Then I went to South Africa to be part of the new democracy. And came back. And we tried a couple of times to redo that. It just never wanted to be redone. What you hear is actually one take. There's been one take 25 years later. And how blessed can one be that in the movie last night, I'm sitting and watching this thing. That one take we did, because it was so natural, now it's going to outlive previous 25 years. It's unbelievable.
ON CASTING AND CREATING EMOTION
JON FAVREAU: You have to get the best people you can. Because they're the ones who are going to do everything. And we just built off of our cast. So it started with us just in a room, like a black box theater. It was like theater rehearsal. It really was like what you would do when you grab the book for the first time and everybody walks around on the stage. And you start to rough in, you start to figure your character out. And I had them all performing together, we would get them in groups, we would have everybody miced so that the sound was usable for the film. And we would have them interacting with one another and improvising all the things that they've mentioned. At that point, we would take like a radio play that we would cut from that and we would shoot video on long lenses just to have reference of what they were doing with their faces. And we would give that to the animators and the animators would take the choices that they made and interpolate it into what a lion would do or a hyena would do. Because if we just motion captured their face and put a human expression on the animal's face, I was concerned that that would blow the illusion of it being a naturalistic documentary. We looked at a lot of the work that Hans has done. Like Planet Earth 2. All of those Attenborough BBC documentaries and how much emotion can be expressed without human performance just through music and editorial and the stories you're telling and looking at movies like Babe that was inspiration for how we did Jungle Book, with how much expression and emotion could come out of those characters without having human performance. And so it really fell on the animator's hands to try to figure out how to express their preferences through the language of an animal's emotive language.
ON TEAMWORK
JON FAVREAU: I've been working about three years on this one. And a lot of them have been working for the same amount of time. Because they came in
back when it was pencils. So it was a huge leap of faith for this fantastic cast we have. And of course musically, Lebo M and Hans Zimmer, who were so involved with the first one, to trust that it would turn out well. It was a big leap of faith for everybody. And in many cases, they kept coming back and recording again and trying new things, especially with the comedy bits. So although, this isn't like one of those things where I've been toiling away alone. It's been a huge raft of artists, people who were involved with developing the musical landscape of it, doing early recordings, and coming in and contributing through improvisation, redoing scenes, rewriting scenes. So this team here isn't just a bunch of people that recorded one time at a music stand and come here for the press conference. These were all people who were collaborators and filmmakers along with me.
SETH ROGEN: [My performance] was a lot of improvisation with Billy. And we were actually together every time that we recorded, which is a very rare gift to have as someone who is trying to be funny in an animated film, of which I've done a lot, and you're often just alone in there. And I think you can really tell that we're playing off of each other. It's an incredibly naturalistic feeling. And they really captured Billy. That is what is amazing. I would say, he essentially played himself on a TV show for years. And this character is more Billy than that character somehow. It's remarkable to me how his character specifically makes me laugh so hard.
BILLY EICHNER: Being able to riff off each other and really discover our chemistry together in the same moment. You can feel it when you're watching the movie. I had not seen the finished movie until last night and I was shocked by how much of the riffing actually ended up in the movie. And I think it works. And I think it feels very unique to other movies in this genre, which can often feel a bit canned.
ON BEING UPSTAGED BY BEYONCE
DONALD GLOVER: I didn't tell [my son] anything [about seeing the new movie]. I really didn't. It's his favorite movie. I was like "oh, I'll just wait until he gets there." But somehow he found out about it, but still didn't know I was in it. He was just like "oh, the one with Beyonce!" And then during the movie, he's like "oh, dad's in it, too." This is great. Bonus.
We also got a peek at some of the cute merch that will be in stores for The Lion King!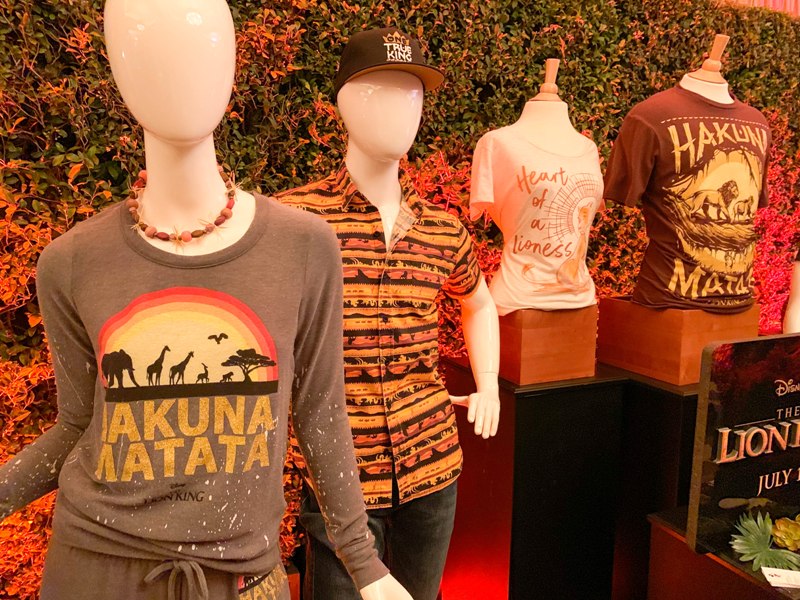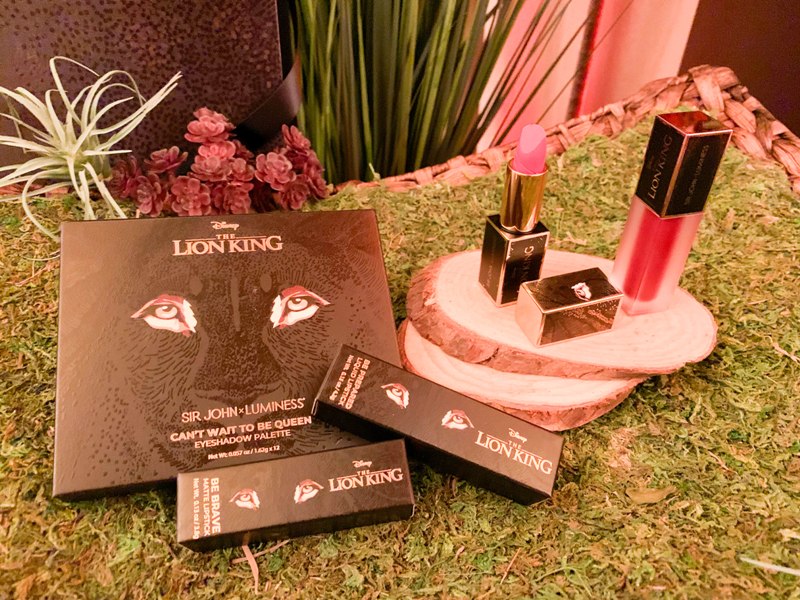 The Lion King is rated PG and in theaters July 19, 2019.
[mv_create title="You may also like:" key="9″ type="list" layout="hero"]