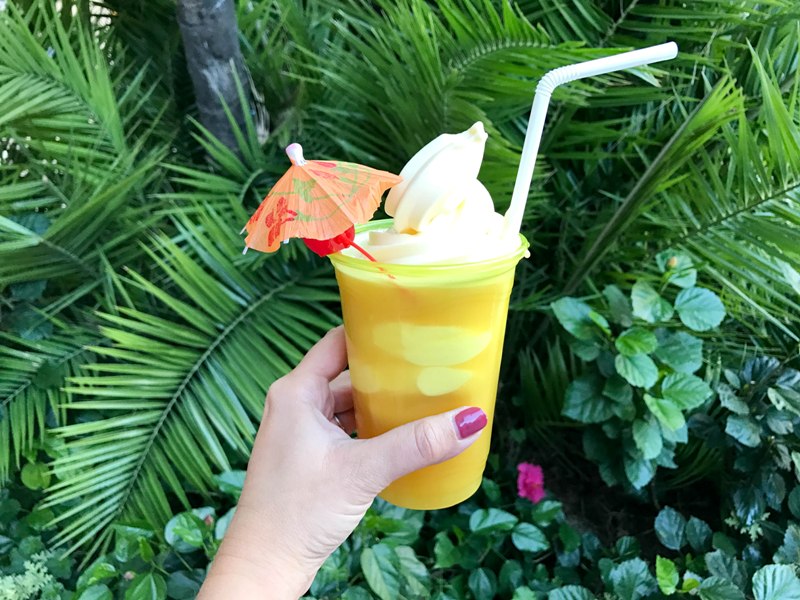 GREAT NEWS for fans of the delicious Disney treat known as Dole Whip! A friend alerted me to the news that Dole Whips are now available at The Disneyland Hotel! This means you can get your Dole Whip fix on Disneyland property without buying a park ticket. Even better news? Disneyland has finally caught up to Walt Disney World and can make a Dole Whip with Rum!!! Yes, finally! Boozy Dole Whips are available in California!
You can purchase your Dole Whip at Tangaroa Terrace at The Disneyland Hotel, which is located in the middle of the property between the E Ticket Pool and the Adventure Tower. The Disneyland website has even been updated to include this new information.
Even though mobile ordering through the Disneyland app is available for Tangaroa Terrace, Dole Whips are not included. You'll have to order them at the walk-up window. If you happen to be visiting Trader Sam's Enchanted Tiki Bar, you can also order Dole Whips there!
A regular Dole Whip costs $5.09, and the popular Dole Whip Float costs $6.79 (prices subject to change). Dole Whip with a splash of Rum will run you $13, and you will need to show your ID to prove you are over 21.
As for the Dole Whips with Rum, you can choose from two kinds of rum – dark rum or coconut rum. I'm sure the coconut rum tastes extra tropical, but I'm a dark rum gal and I gotta say, it did not disappoint. I think you can't go wrong either way!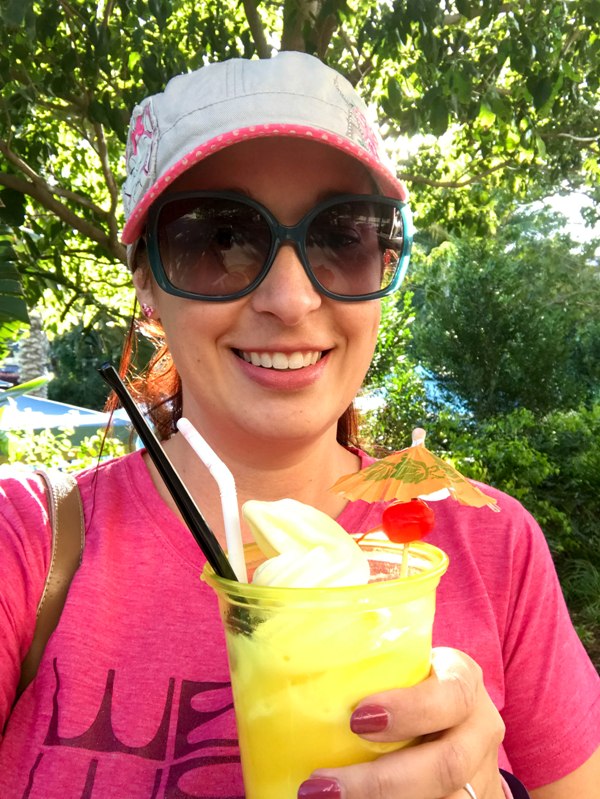 This is a great addition to The Disneyland Hotel! I'm excited to enjoy a boozy Dole Whip during my next pool day at the hotel.