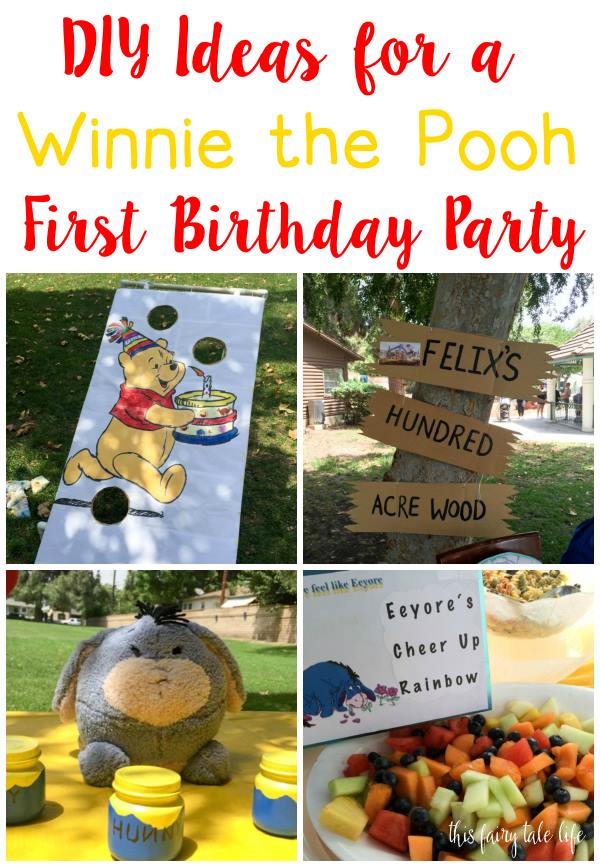 A couple weeks ago I had the honor of attending the first birthday party for my little friend Felix. First birthdays don't come around every day, so I couldn't miss this special occasion. His parents did a great job decorating with a Winnie the Pooh theme!
Winnie the Pooh Birthday Party Ideas
Verdugo Park in Burbank, CA was transformed into Felix's Hundred Acre Wood for an afternoon. A large handmade sign pointed the way to the party, and balloons in red and yellow decorated the picnic tables.
This post contains affiliate links, which means I may earn a commission if you make a purchase.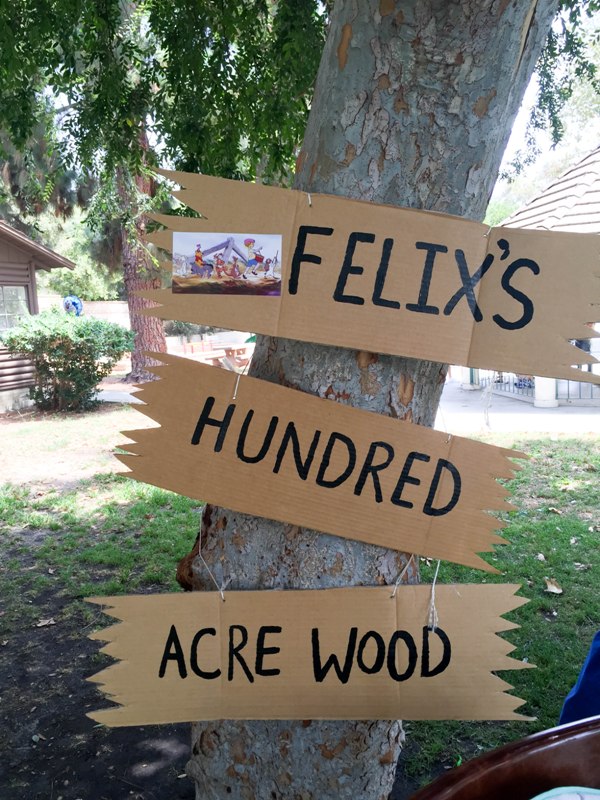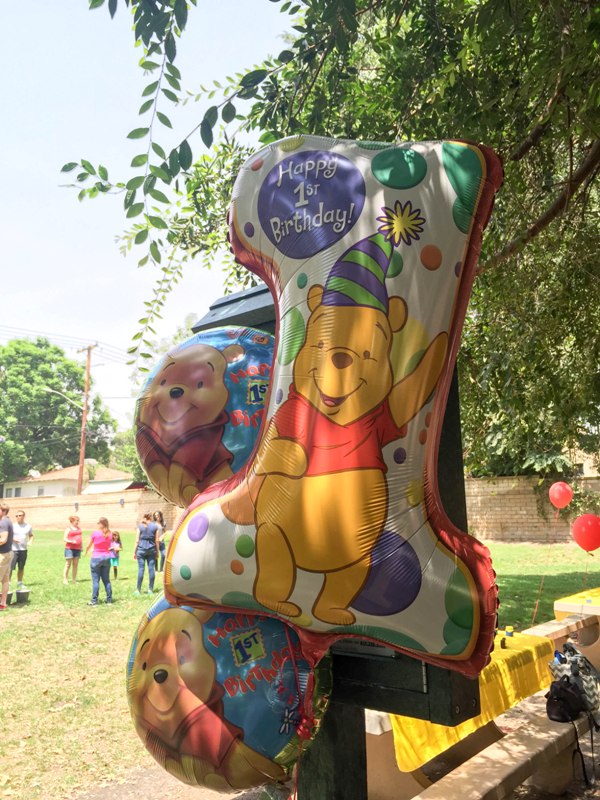 The guest of honor seemed a little bewildered by all the paparazzi, but looked very dapper in his Winnie the Pooh romper.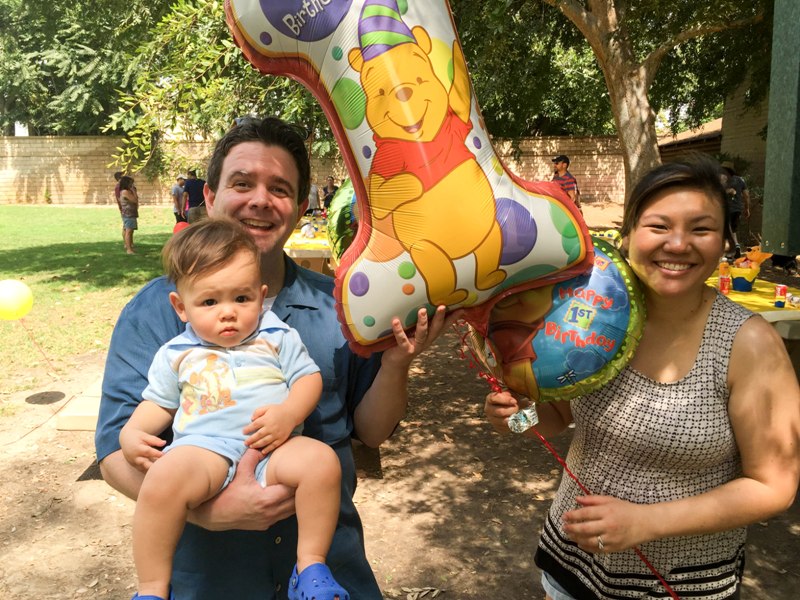 Felix's parents created centerpieces utilizing Winnie the Pooh items they already owned, which is super smart and budget friendly.
The family created dozens of "hunny pots" (painted empty baby food jars) that not only decorated the tables but doubled as favors. Inside the jars were – you guessed it – Bit-O-Honey candies.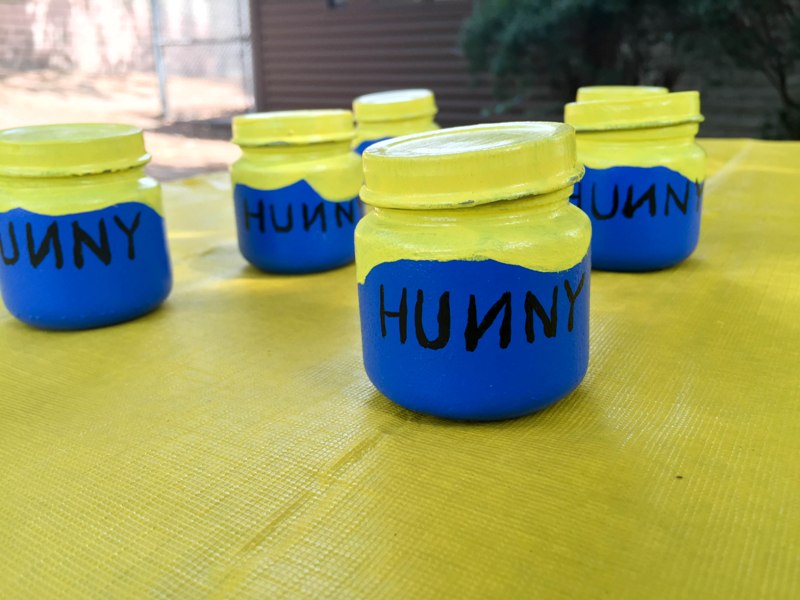 Lots of food was set up, labeled with cute little signs which referenced different characters.
Veggies from Rabbit's garden …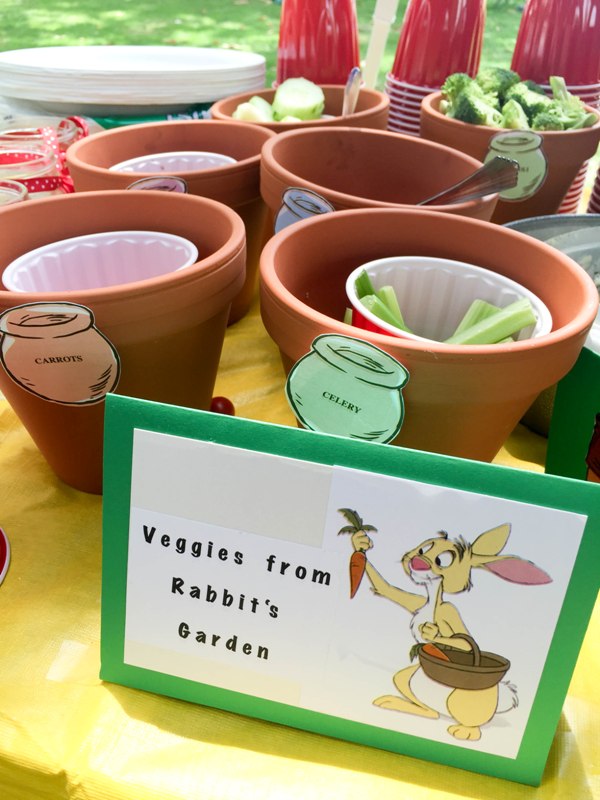 Tigger's Pasta Tails (pasta salad) …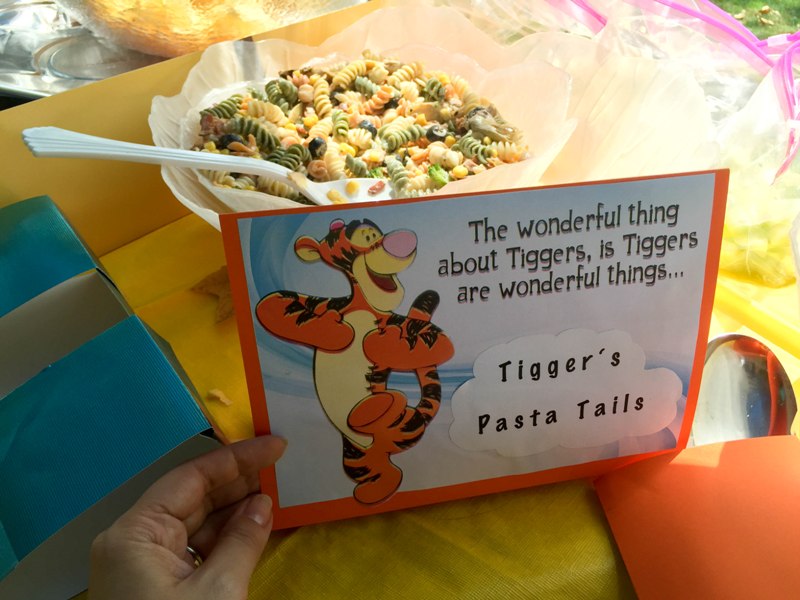 Eeyore's Cheer Up Rainbow (fruit salad) …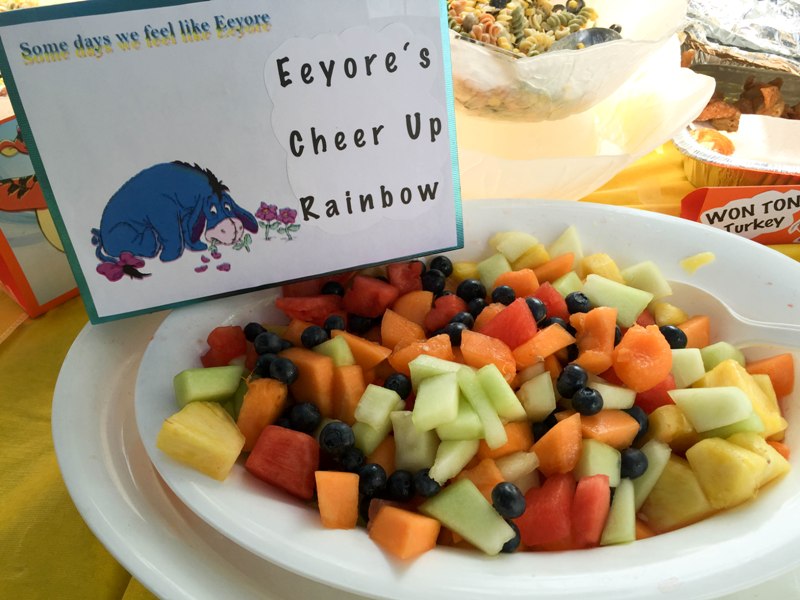 And it's not a Burbank party without potato balls from Porto's.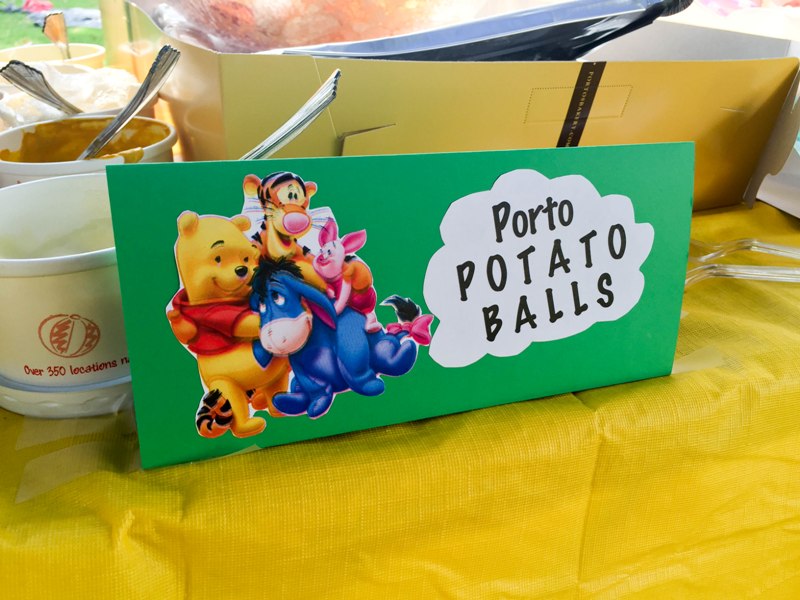 To keep guests entertained, a Winnie the Pooh beanbag toss was set up, complete with Pooh beanbags.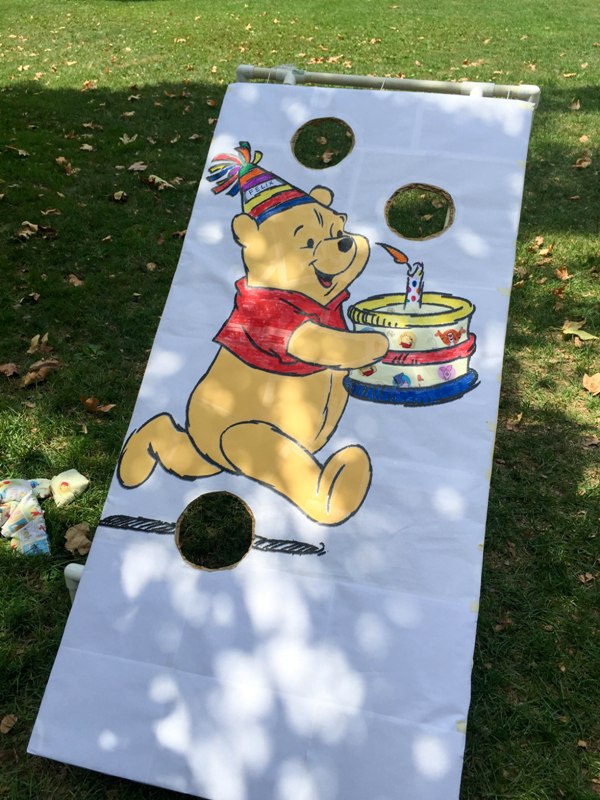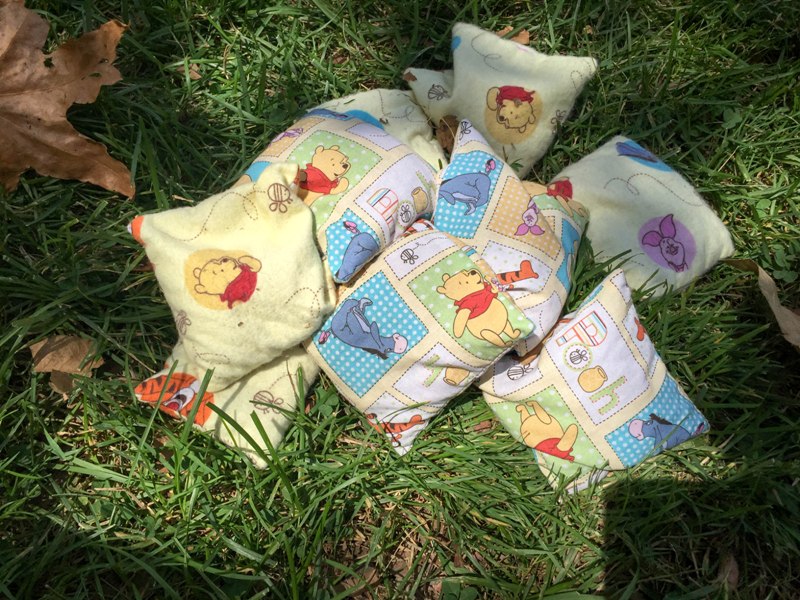 It was a very warm day, so guests enjoyed a game of water balloon toss … well, some guests. Not me.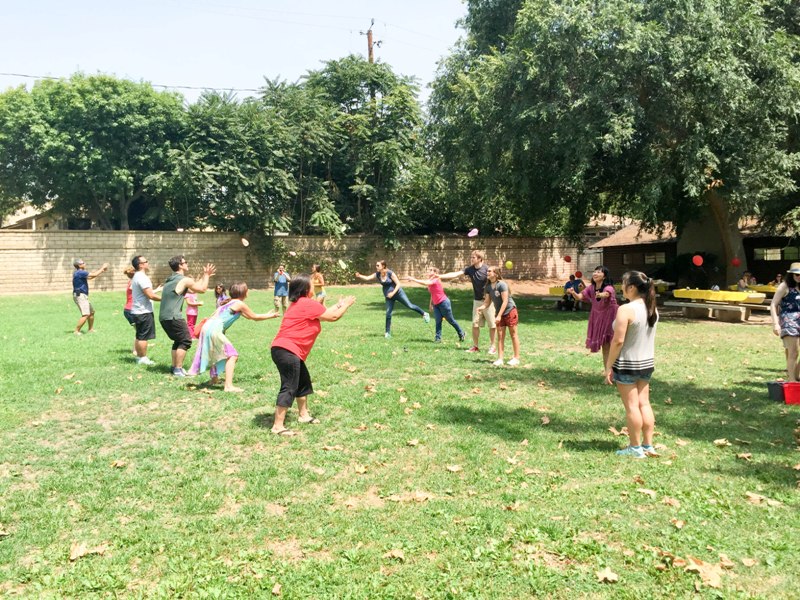 Naturally everyone was waiting for little Felix's first taste of cake. Felix had a little bit of performance anxiety, but after getting his first taste of frosting (baited by banana slices), he was all in.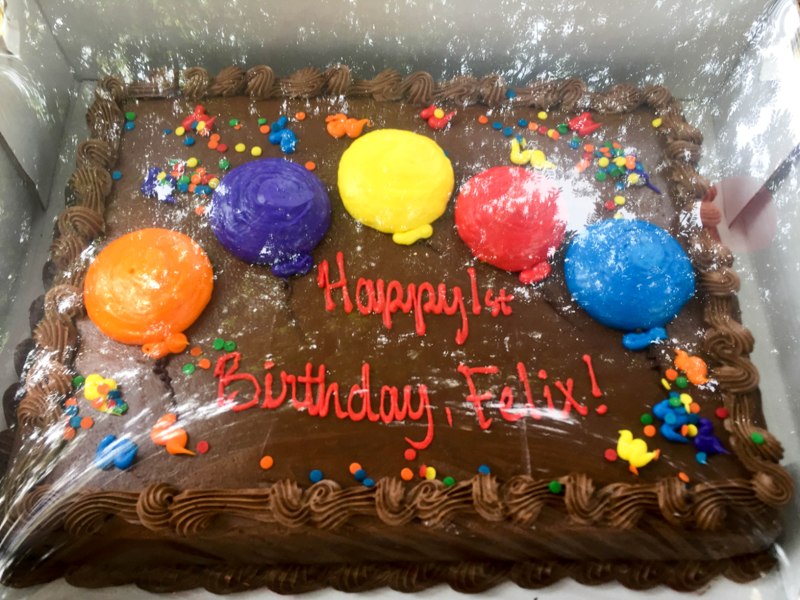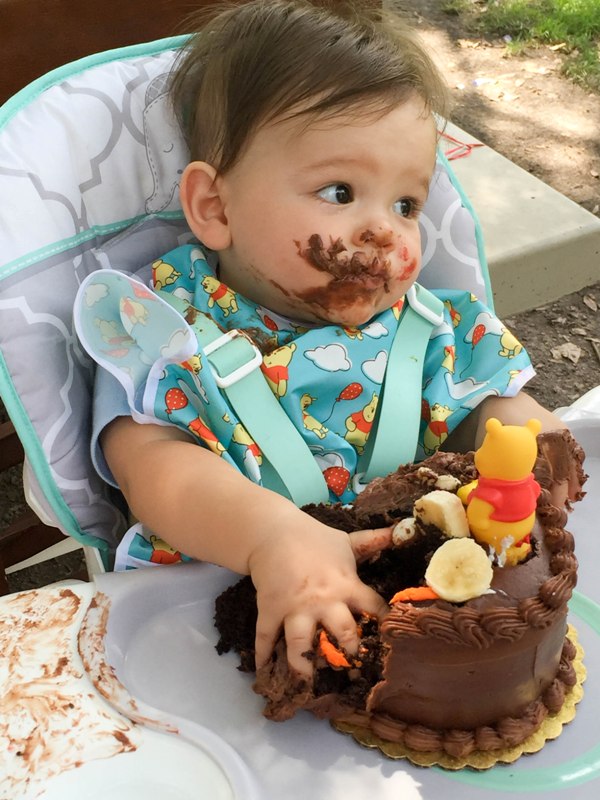 Thank you to Felix (and his parents) for inviting us to celebrate your big day!