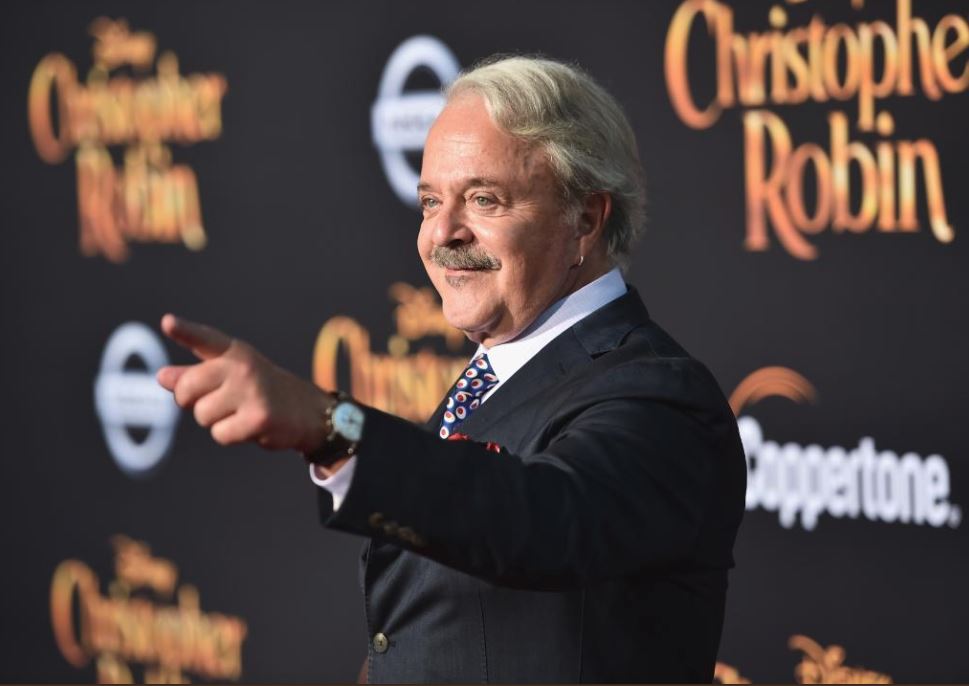 Disney's latest live action adventure is Christopher Robin, opening in theaters this Friday. A couple weeks ago I had an opportunity to attend a press day for the movie at the Walt Disney Studios, and we got to chat with Jim Cummings, the voice of Winnie the Pooh and Tigger in the movie.
You may not know the name Jim Cummings but for sure you know his voice. He has done voice over work in animation for 30 years, including several of your favorite Disney characters. Not only Winnie the Pooh and Tigger, but Darkwing Duck, Don Karnage, Ed in The Lion King, Ray in The Princess and the Frog, and countless others. He is a Disney legend!
In talking with Jim you can tell he is very proud and happy to be part of the Winnie the Pooh family. "I invite everybody to the 100 Acre Woods, it's a great place to live. I know every knot hole. I'm just very blessed that [with the Christopher Robin movie], it's a whole new format, a whole new way of seeing the characters, of interacting with them."
When asked how he got started in animation, Jim said, "I was, you know, the annoying kid in the back of the class. Dolphin sounds, you know … and I was always in plays and things. You're 12 years old and I didn't want to be the prince, I wanted to be the ogre or the wizard, you know what I mean? And I'd always do bad impressions of my relatives, much to the joy of other relatives, who thought I was doing a bad impression of them. Then it wasn't so funny. I always say, if you do a perfect impression of somebody that nobody knows, that's a new character. And if you do a terrible impression of somebody that everybody knows but you can't even recognize it, that's a new character."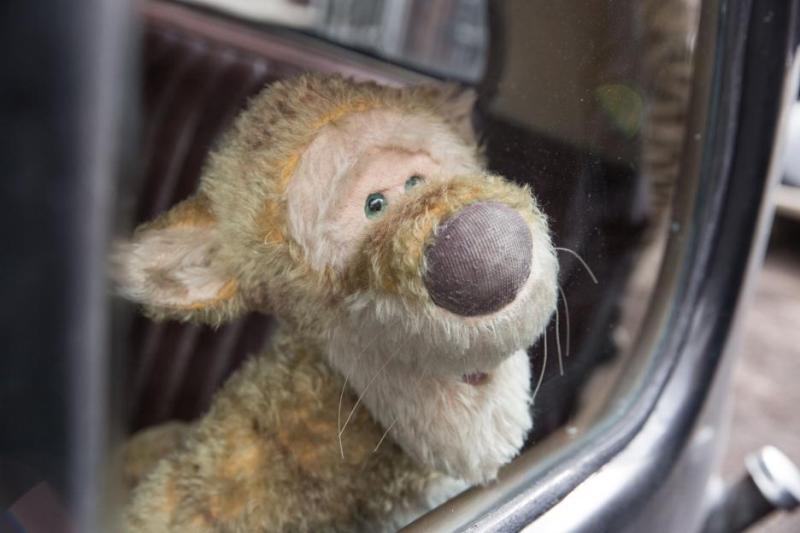 Jim took us back to 1990s, when he first started doing the voice role of Tigger, alternating with the original voice, Paul Winchell. "Being the genius that he was, Paul Winchell … he was one of the inventors of the first artificial heart, and he was off to cure hunger in Africa, for crying out loud. So it ended up a joke, he said that I was 'Tigger lite' at the time." But then unfortunately Mr. Winchell had a stroke in 1999. "It's a tough story to tell because it's one of those tear jerkers but he, after he told me he had this stroke, and I thought my God, what does that mean? And [he said] 'I want you to take care of my little buddy for me.' 'Okay, Mr. Winchell, I will.' I could barely get through that one. So, that's why I'm here."
Jim shared his thoughts on hearing they were making CHRISTOPHER ROBIN and reading the script for the first time. "I thought it was great. I just think the idea is so cool, you know, Christopher grows up and they kept it right in the timeline, from the '20s to the '40s, [Christopher] would have grown up and he would have gone to war. And he would have come back, you know, just like all that stuff that happens, so it was really kind of genius I think. Like kid stuff but then he becomes jaded a bit. The work-a-day world, gets ground down and loses touch with his childhood memories and even his family, and Pooh slowly works his way back into his life and very suddenly yanks him right back to where he needed to be."
Jim talked a little about the differences between voicing an animated TV show Pooh and a CGI movie Pooh. "We pulled it back a bit, a little less animated, a little less bodacious … not in Tigger's case necessarily. He's still pretty bouncy. But yeah, Pooh is a little more centered, I think, a little bit laid back. That's really the only one because you want him to still be Pooh."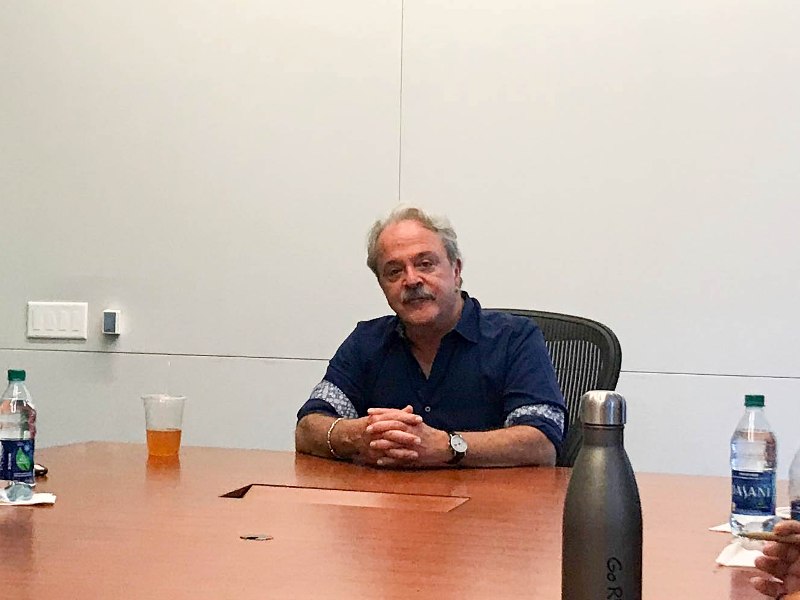 We were all curious if Jim had to audition for the voice of Winnie the Pooh. "I auditioned, I mean, everybody and their Congressman auditioned for all the characters. I though I was a pretty good Eeyore. Apparently not." Then he said "Thanks for noticing me" in an Eeyore voice and we all agreed it was pretty good. We asked how he keeps his voice healthy. "Well I never smoked … all the things like people say whiskey and Marlboros, well I never drank Marlboros. [Laughs] So I guess that helps. And I don't yell at concerts or football games. They have people for that."
When asked about why he thinks Pooh is so universally beloved, Jim told us, "I always say he looks at the world through honey colored glasses. [When his glass is] half full? Would you like some more? Hey, let's put some honey in it. So he's got the right outlook, you know. [My favorite Pooh quote is] 'you're braver than you believe, stronger than you seem, and smarter than you think.' I mean … it's just a positive … thing. And I do like the new one, 'People say nothing is impossible but I do nothing every day.'"
"I think [Winnie the Pooh] pulls everybody back into their childhood. I think, you know, you can be 8. I'll meet people at conventions and they could be 88 or 8 or 8 months [and] everybody's a kid when they hear Winnie the Pooh. It just sounds like your childhood and even for me, and I'm HIM, and it still works on me. So I think there must be something in there grabbing you."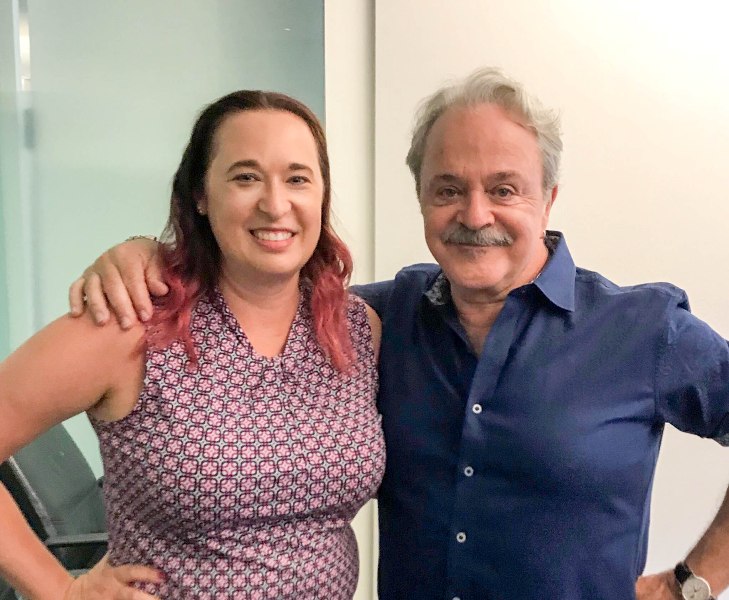 Thank you to Mr. Cummings and the Walt Disney Studios for making this interview happen! And thank you for giving me the opportunity to reconnect with my former neighbor. Yes, Mr. Cummings and I lived on the same street while I was growing up! I was good friends with his oldest daughter; we were around the same age. Mr. Cummings was always so nice to us neighborhood kids and would happily oblige when we would yell "DO THE VOICES!" Haha! At some point their family moved to a different city and we all lost touch, but obviously I've followed Mr. Cummings' career and it was nice to chat with him again.
CHRISTOPHER ROBIN opens in theaters on Friday, August 3 and is rated PG.