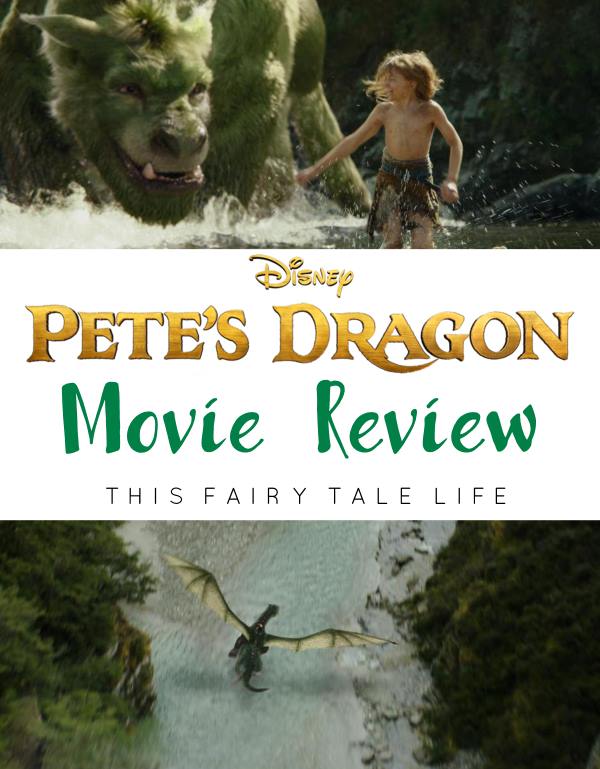 Earlier this week I had the pleasure of attending the world premiere of Pete's Dragon, which means I got to screen the movie early! Don't worry, my reviews are always spoiler-free but I do give my overall thoughts about the movie towards the end.
Watch the trailer:
Official description from Disney:
A reimagining of Disney's cherished family film, "Pete's Dragon" is the adventure of an orphaned boy named Pete and his best friend Elliott, who just so happens to be a dragon. "Pete's Dragon" stars Bryce Dallas Howard ("Jurassic World"), Oakes Fegley ("This is Where I Leave You"), Wes Bentley ("The Hunger Games"), Karl Urban ("Star Trek"), Oona Laurence ("Southpaw") and Oscar® winner Robert Redford ("Captain America: The Winter Soldier"). The film, which is directed by David Lowery ("Ain't Them Bodies Saints"), is written by Lowery & Toby Halbrooks based on a story by Seton I. Miller and S.S. Field and produced by Jim Whitaker, p.g.a. ("The Finest Hours," "Friday Night Lights"), with Barrie M. Osborne ("The Lord of the Rings: The Fellowship of the Ring," "The Great Gatsby") serving as executive producer.
For years, old wood carver Mr. Meacham (Robert Redford) has delighted local children with his tales of the fierce dragon that resides deep in the woods of the Pacific Northwest. To his daughter, Grace (Bryce Dallas Howard), who works as a forest ranger, these stories are little more than tall tales…until she meets Pete (Oakes Fegley). Pete is a mysterious 10-year-old with no family and no home who claims to live in the woods with a giant, green dragon named Elliot. And from Pete's descriptions, Elliot seems remarkably similar to the dragon from Mr. Meacham's stories. With the help of Natalie (Oona Laurence), an 11-year-old girl whose father Jack (Wes Bentley) owns the local lumber mill, Grace sets out to determine where Pete came from, where he belongs, and the truth about this dragon. Disney's "Pete's Dragon" opens in U.S. theaters on August 12, 2016.
It's important to note the new Pete's Dragon is a reimagining and NOT a remake. The story is 95% different from the original, with all new characters (aside from Pete and Elliot). This is not a musical, although there is a new version of "Candle on the Water" on the soundtrack. (Fun Mindy Fact – "Candle on the Water" was my musical theater audition song in high school, which in hindsight was not wise since it has, like, no range. But I loved – still love – that song so much.) So please don't go into the movie expecting to see the movie from the '70s that you know and love. This is a movie that stands on its own merit.
Since this is a completely new movie I don't want to spoil any plot points. I will say this movie was very enjoyable and pulled me in from the first scene. I connected with Pete (played expertly by Oakes Fegley) and was invested in his story immediately. The reimagining of Elliot is adorable … and furry. When you think of dragons you usually think of scales, right? Elliot was more like Sulley from Monster's Inc., which made him look soft and friendly and lovable despite being, you know, a 20 foot tall fire-breathing dragon. That was on purpose. I read an interview with director David Lowery on Nerdist that he modeled Elliot after – get this – his cat. He said, "I want this to be the kind of dragon who you really want to give a hug to and that I want to give a hug to and snuggle up with." Snuggling up with a giant cat-dragon? This guy knows the way to my heart.
The CGI with Elliot is seamless and stunning. We've all come to expect Disney will show a wide range of emotions through their animated characters and Elliot does not disappoint.
Okay, so I'm obsessed with the cat dragon but there are other characters in the movie. As I mentioned before, Oakes Fegley plays the complex character of Pete like he was born for the role. The charming Oona Lawrence plays Natalie, who befriends Pete in the woods. Bryce Dallas Howard plays Grace, a forest ranger who sets out to solve the mystery surrounding Pete and Elliot. Howard brings a lot of warmth to her role and she is quickly becoming one of my favorite contemporary actresses. The still-strikingly-handsome Robert Redford plays Meacham, Grace's father, who has something in common with young Pete. Wes Bently and Karl Urban round out the rest of the adults in the main cast. (This is a GOOD looking cast, y'all … try not to get too distracted.)
I think Pete's Dragon is going to become an instant classic. It's a sweet story about imagination, bravery, and believing in the impossible. It's a cute date night movie and also definitely one the whole family can see together (although some scenes may be a little intense for tiny tots – I suggest checking a review from a parenting blogger for further guidance).
Pete's Dragon opens in theaters Friday August 12, 2016 and is rated PG. Follow Pete's Dragon on Facebook, Twitter, and Instagram.