Looking to fly into

Disneyland Resort in California

? Wondering which airport is closest to the parks? In this article, I will break down all of the information you need to know about the airports near Disneyland in Anaheim, California. I will share some pros and cons for each airport and list the distances to the Disneyland Resort. So whether you're coming from out of town or need to pass along the info to your friends, this article has got you covered!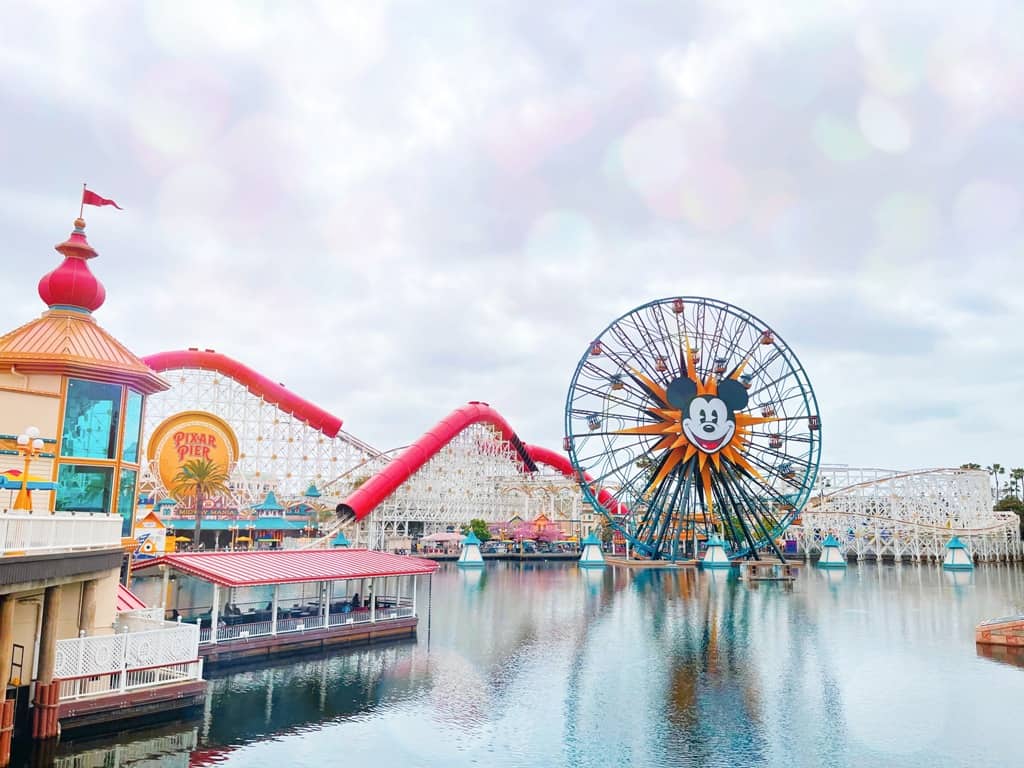 Reasons For Knowing Which Airport Is Closest To Disneyland California
Knowing which airport is closest to Disneyland Resort can be extremely useful for a variety of reasons. Whether you are traveling to the famous theme parks on a family vacation or visiting one of their hotels for a business trip, the proximity of the airport to Disneyland is an important factor in determining your arrival and departure times.
The three most popular airports near Disneyland California are the John Wayne Airport (SNA) in Orange County, Long Beach Airport (LGB) near Long Beach, and Los Angeles International Airport (LAX) south of downtown L.A. All three airports provide access to Disneyland Resort with varying degrees of proximity and convenience.
SNA is only 9 miles away, LGB is approximately 25 miles away, and LAX is 28 miles away; however, since LAX is a major international travel hub, it is the most popular airport for Disneyland visitors. SNA is the most convenient since it is the closest to Disneyland, but because it is a small airport most Guests may not be able to get a direct flight or the price of a ticket may be much higher than flying through LAX.
One other thing to consider is transportation to and from the airport. Will you be renting a car, arranging a shuttle, or taking a ride share like Uber or Lyft? Most Guests who are visiting the Disneyland Resort typically do not need to rent a car, since the entire Resort is small and walkable. However, if you plan to visit other destinations around Southern California, renting a car at the airport may be a good idea.
While there is no official shuttle transportation for Disneyland Resort, many travelers recommend using Karmel Shuttle. They offer transportation to and from all there airports mentioned in this article. Click here to book a ride with Karmel Shuttle.
As always be sure to double-check flight times and prices from each airport before booking tickets. Knowing which airport is closest can help smooth out any kinks that occur along the way and make sure you have easy access between your travels between your home location and the Disneyland Resort!
Which Airport Is Closest To Disneyland California?
1. John Wayne Airport (SNA)
With its proximity to Disneyland and other Orange County hot spots, John Wayne Airport (SNA) has become an important gateway for travelers visiting the Southern California area. Located near the city of Irvine, the airport is only 14 miles (by car) from Disneyland and is situated on 504 acres of land.
A vast majority of SNA's passengers are those coming to and from leisure destinations like Disneyland Resort, Knott's Berry Farm, and Southern California's famous beaches. While this small airport only has six commuter gates, it features amenities such as complimentary Wi-Fi access, massage bars, and multiple dining options and retail stores.
Because of it's proximity to Disneyland Resort and it's small size, SNA is an ideal starting point for out-of-towners wishing to visit the theme parks.
2. Long Beach Airport (LGB)
Located west of the Disneyland Resort, Long Beach Airport (LGB) is conveniently located close to the theme parks, only 23 miles away (by car). LGB also provides excellent access to the wider Los Angeles area.
Long Beach Airport offers 11 commuter gates, making it almost twice as busy as SNA. However, it is still a rather small airport, which means flight options may be limited. If you are in a location that offers a direct flight to LGB but not to SNA, this airport may be a great option for you.
The majority of flights in and out of LGB are with Southwest, which also offers direct flights to Orlando, FL, to anyone who wants to do a coast-to-coast Disney Parks vacation!
As far as amenities, LGB has a number of dining options, as well as a gift shop and a service animal relief station.
3. Los Angeles International Airport (LAX)
As you can imagine, Los Angeles International Airport (LAX) is a very large and extremely busy airport. Even though it's the furthest away from Disneyland Resort out of the three airports discussed in this article, it is the most popular post for Guests flying in to visit Disneyland.
Even though LAX is only 34 miles from the Disneyland Resort by car, the famous LA traffic will ensure your travel time is 1-2 hours, so plan ahead for that.
The airport's centralized location within Southern California makes it incredibly easy for those wishing to explore places beyond Disneyland. Travelers who also want to check out Universal Studios Hollywood or the city of Hollywood may find LAX to be the best airport for all of their destinations.
Which Airport Should You Choose To Travel To Disneyland California?
When traveling to Disneyland California, one of the most important decisions that you have to make is which airport to choose. Los Angeles International Airport (LAX) is an obvious choice, being the largest in the region. It is well-serviced by a range of national and international airlines, making it easy to find a convenient flight.
However, John Wayne Airport (SNA) is the closest airport to Disneyland Resort, and its small size makes flying hassle-free.
Ultimately, whether you choose LAX, LBG, SNA, or any other Southern California airport will depend on factors such as cost, convenience, and time constraints.
Conclusion
As you can see, there are three airports that offer great accessibility to Disneyland California. John Wayne Airport (SNA) is the closest airport, located just a few miles away from the Disneyland Resort! Long Beach Airport (LGB) and Los Angeles International Airport (LAX) are also great options for those looking for a convenient way to get in and out of Southern California.
No matter which airport you choose, your journey to and from Disneyland will be a smooth one as long as you plan ahead!