planning a trip to the Disneyland Resort
in 2021, there's a lot of new information guests need to know about.
I've recapped everything on my Disneyland Reopening Guide, but in this article I'll be sharing the most important points and some tips I've learned from actually being there.
Obviously the situation regarding the coronavirus and the restrictions are changing rapidly. I will update this article with new information as it develops. But I encourage all guests to check out the official Disneyland website for the most up-to-date-information.
Keep reading for the most important items you need to know about when visiting Disneyland in 2021.
Visiting Disneyland with Coronavirus Restrictions
(This article contains affiliate links which means I may earn a commission if you make a purchase.)
1. You must have a park ticket AND a park reservation. As they ramp up to full capacity, Disneyland is requiring guests to make theme park reservations for the day(s) they want to visit. This helps control the crowds.
Also, with the suspension of the Annual Pass program, every guest must have a ticket.
Here's how to get tickets and reservations:
‣ Step 1: Purchase your tickets. Decide on how many days you want to go, and if you want one-park or park hopper tickets. Click here for more details on Disneyland ticket types and current prices.
For discount Disneyland tickets, I recommend Undercover Tourist. Save up to $25 off the ticket booth prices!
‣ Step 2: Once you have your tickets purchased, you'll need to make a theme park reservation. Click here to see the availability calendar and make reservations.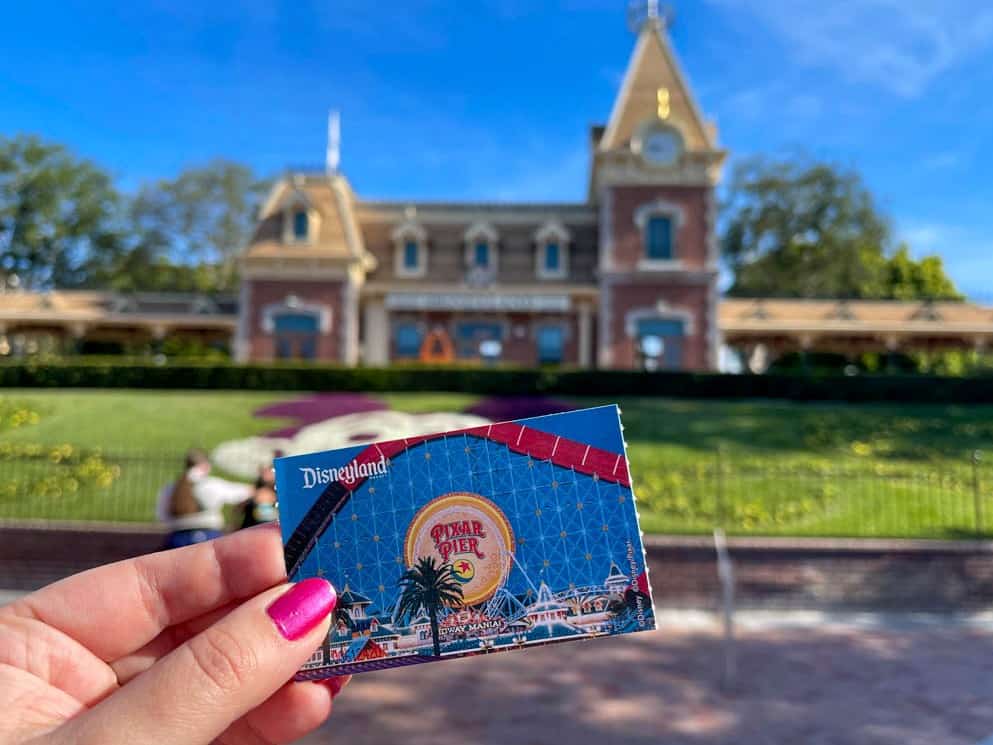 2. Park hopping *IS* allowed but only after 1pm. And you must have a Park Hopper ticket. If you have a one-park-per-day ticket, you can only visit the park you chose when you made your reservation.
3. Face coverings are still required indoors. All guests, including children between the ages of 2-12, are required to wear masks while indoors unless actively eating or drinking. Also, all guests must wear face coverings while on Disneyland transportation, such as the Toy Story parking lot bus, the Disneyland Railroad, or the Monorail. Guests do not have to wear masks while outdoors.
4. Entertainment is back! Fireworks returned on July 4 with Mickey's Mix Magic, and the Disneyland Band is back performing on Main Street USA. You may also spot the Pearly Band performing in Fantasyland as well!
5. The Disneyland Resort hotels have limited amenities. All three Disneyland Resort hotels are open now, but their amenities are limited. There are no dining options available at Disney's Paradise Pier Hotel and limited options at the Disneyland Hotel right now, but guests can have food delivered from select Downtown Disney restaurants.
6. The Disneyland mobile app is a must. The Disneyland app is more important than ever before. You scan your ticket, see a map, check attraction wait times, make dining reservations or mobile order food, and check PhotoPass images all within the app. IMPORTANT TIP: Be sure to bring a phone charger with you! I recommend a Fuel Rod, which you can swap at kiosks throughout the parks.
7. Get familiar with mobile ordering for food. Mobile ordering through the Disneyland app is so easy and reduces your time waiting in lines! I suggest planning your meals a couple hours ahead of time, and avoid peak mealtime hours (noon for lunch and 5pm for dinner) if possible. And keep in mind, some places like Plaza Inn, with their popular fried chicken, book up fast.
IMPORTANT TIP: The Starbucks locations (Market House at Disneyland, and Fidler, Fifer, and Practical Cafe at Disney California Adventure) are open but do NOT use mobile ordering. And the lines are very long in the morning. Plan accordingly!
8. Some of your favorite perks may not be available right now. That includes FastPass, MaxPass, Extra Magic Hours, and Magic Mornings. The good news is, without FastPass the queues move pretty swiftly.
There are also no official parades, no shows, and no character meet & greets. But, keep your eyes peeled for new, socially distanced character interactions! You may also occasionally see the Disneyland Band performing on Main Street!
9. Disability Access Service and rider switch is still available. For Disability Access Service, visit the Guest Services areas next to City Hall or at the end of Main Street near Plaza Inn.
IMPORTANT TIP: If you have any Guest Services questions, look for the Cast Members wearing red and blue plaid. There are many standing around near the front of the park and can be spotted all around the different lands. They are there to assist guests with any questions!
For rider switch, inquire at each individual attraction before joining the line.
10. PhotoPass is available AND is a great value! For a limited time, guests can purchase an all-day PhotoPass+ for only $19.99! Purchase in the Disneyland app and you'll get access to your photos right away!
11. Yes, you can still get your Happy Birthday, I'm Celebrating, and First Visit buttons. Ask about celebration buttons at any retail store or Guest Services.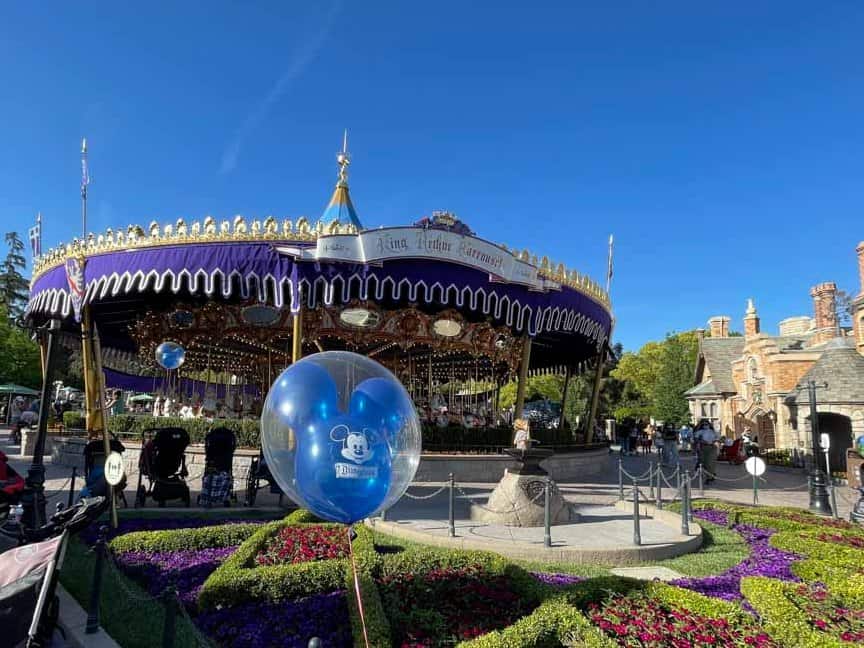 So, is Disneyland even worth visiting with all these restrictions? It's an enthusiastic "YES" from me. While the current version of Disneyland is stripped down to the basics – attractions, food, and shopping – it was simply magical for me to just be inside Walt's park.
I am not sure I would recommend Disneyland in its current state for a first visit or a once-in-a-lifetime vacation, but for locals it's a relief to have this iconic California landmark back open.
After a 412 day closure, Disneyland has finally reopened! I was there on opening day and I can confirm that, despite the changes and restrictions, the magic is still all around. However, if you are