Andy's bedroom from Toy Story has become so iconic, it's a wonder I don't see more submissions like this.
When Chad and his wife were thinking of themes for a gender-neutral nursery for their soon-to-be-born first child, they stumbled upon Toy Story playing on TV one day and had an epiphany. With a little internet research, they were able to put together a very impressive Toy Story themed Disney nursery for little Christian.
Chad was nice enough to share all the details on how he and his wife put this room together!
This post contains affiliate links which means I may earn a commission if you make a purchase.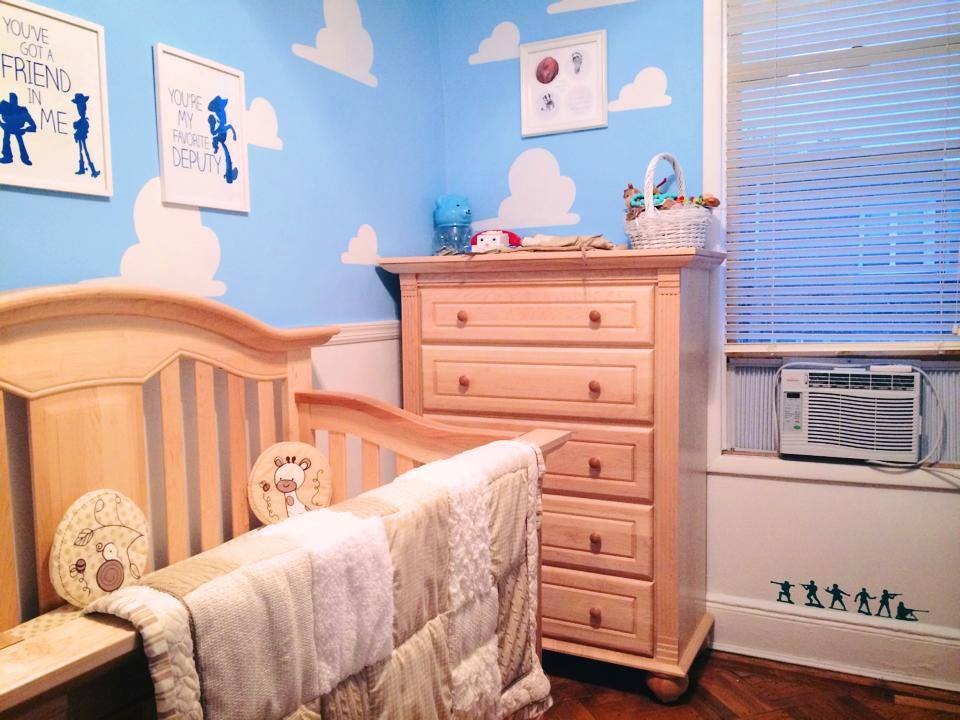 How to Decorate a Toy Story Themed Nursery
Overall inspiration and details on the proper way to stencil the clouds on Living Lullaby Designs.
Andy's room blue paint is Benjamin Moore Grandma's Sweater #787).
White chair rail molding from Home Depot.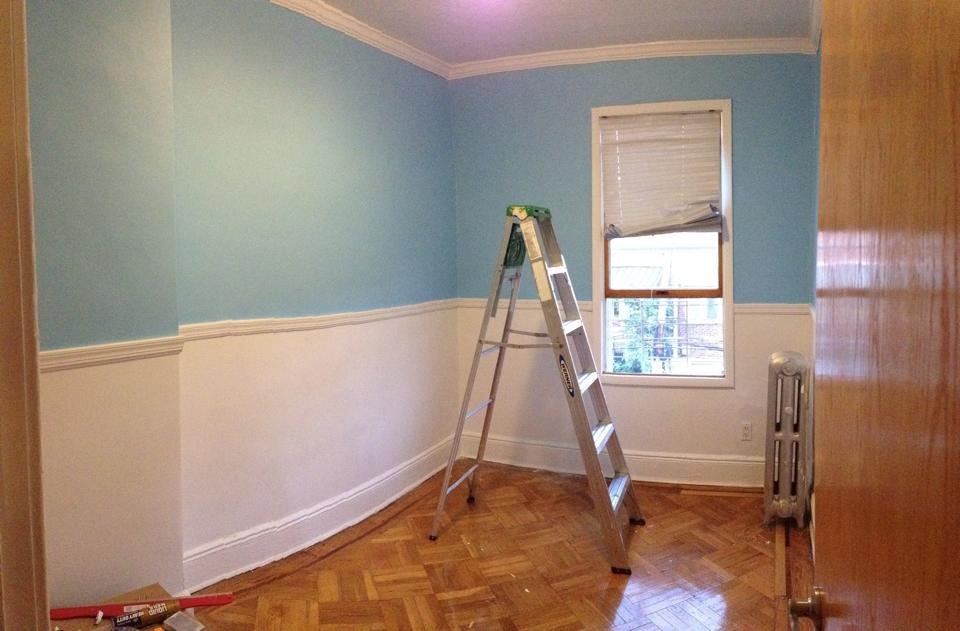 Printable cloud stencils found on DisBoards (enlarge to 17"x11" for large cloud, 14"x8" for small cloud):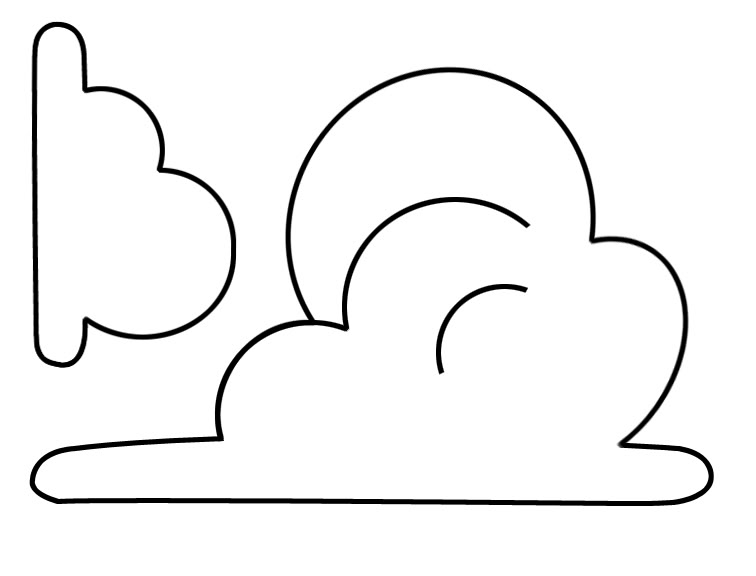 After printed, trace and cut onto transparent Frisket stenciling film found on Amazon.
Schematic on cloud spacing from Living Lullaby Designs: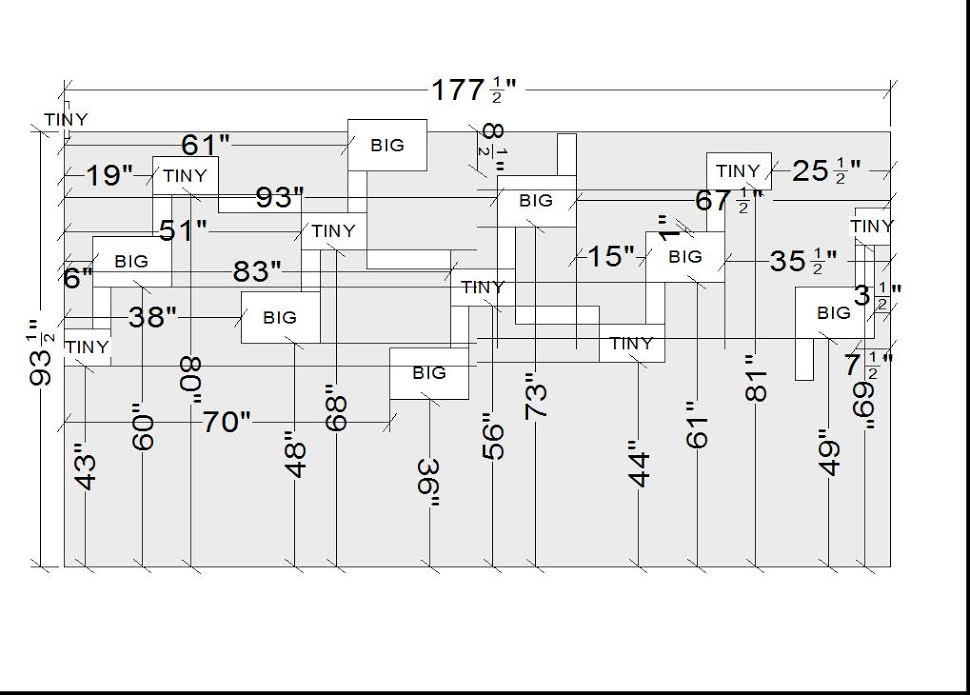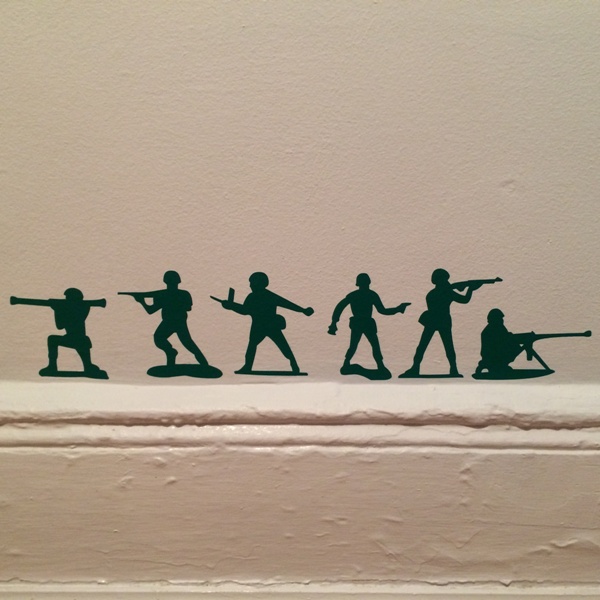 Standing on the floor molding below the window are some Green Army Men! Similar Green Army Men decals from Etsy.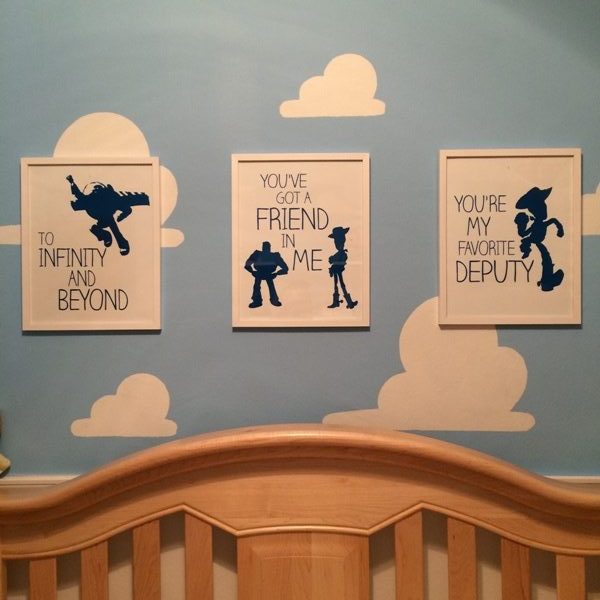 Cute and affordable Toy Story nursery artwork (Buzz Lightyear and Woody) from Etsy shop dotsonthewall. Seen here in "Star Command Blue" but available in several different colors.
Frames for artwork from Amazon.
Andy's room shelves from Amazon.
Looks like Christian already has quite a nice toy collection! Lucky kid!
Who wants to come over and help me paint clouds on my bedroom wall?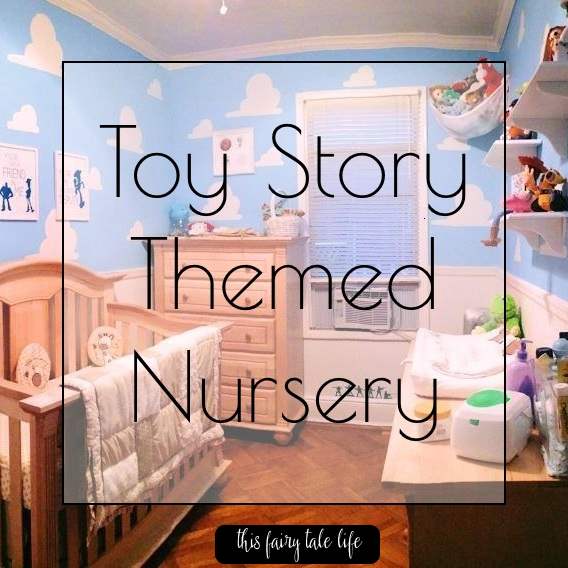 This post was originally published in July 2014 and has been updated.