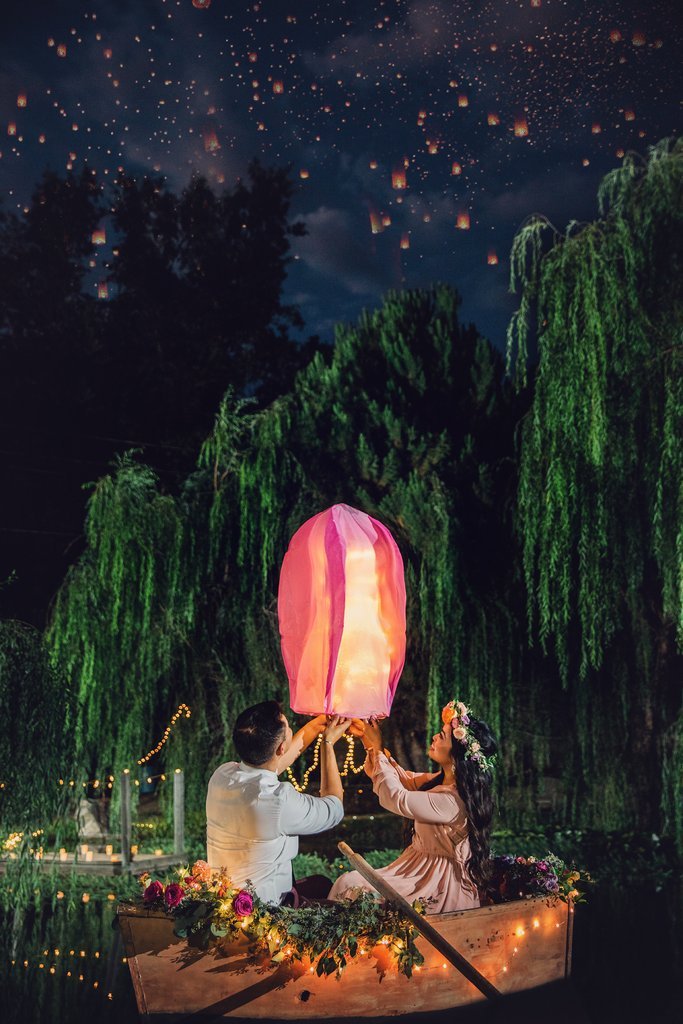 Have you ever viewed a photo that made your heart skip a beat? I swear that's what happened when I first saw the Tangled lanterns photo above.
This is real-life Disneyland wedding couple Sarah and Gilbert. Sarah dreamed of taking her engagement photos at the lantern festival in Orange County, CA. And when the festival was cancelled, she was crushed …. until a team of awesome Southern California wedding vendors came together to bring her dream to life.
This shoot is primarily the vision of Jenna from White Rabbit Photo Boutique, who was hired to take Sarah and Gilbert's wedding and engagement photos. With the help of Niloufar from Perfectly Made Weddings, Jenna was able to re-create several scenes from Tangled with the couple, including the iconic and romantic lantern scene.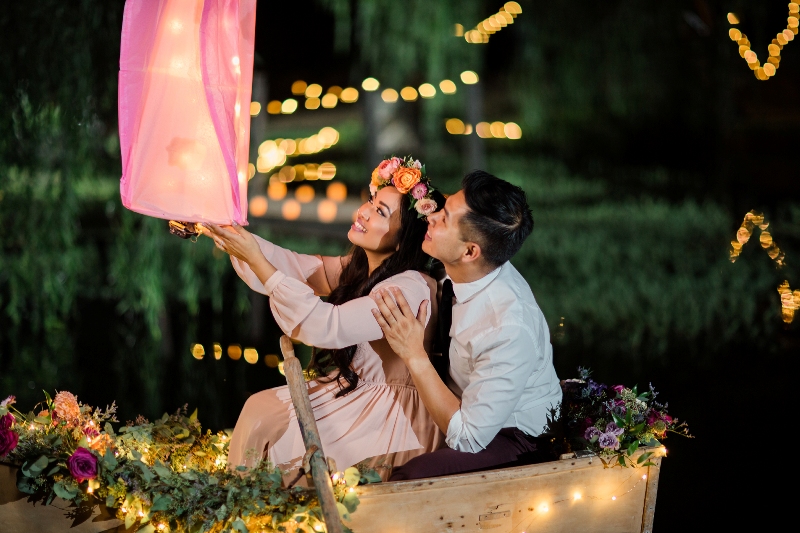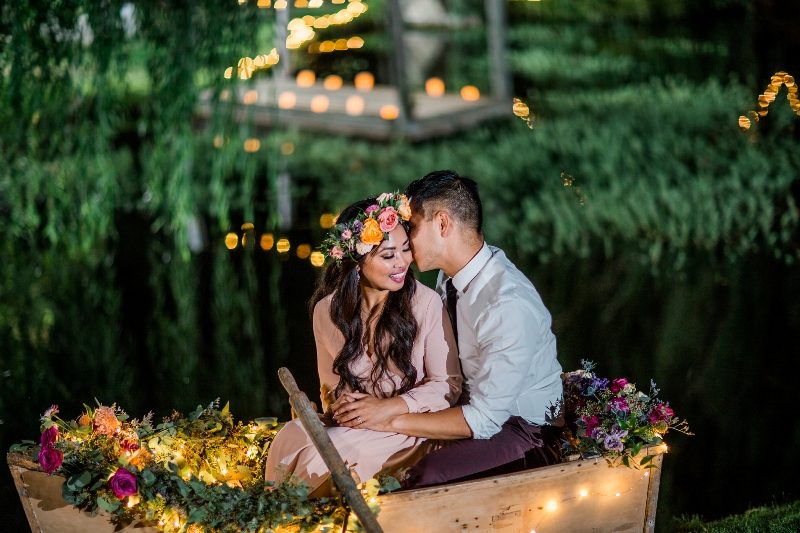 They also took photos at a restaurant that looks very much like The Snuggly Duckling!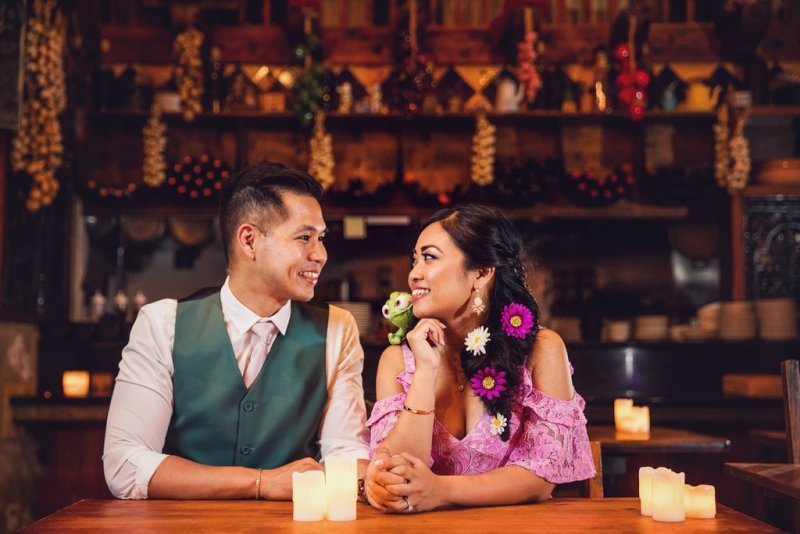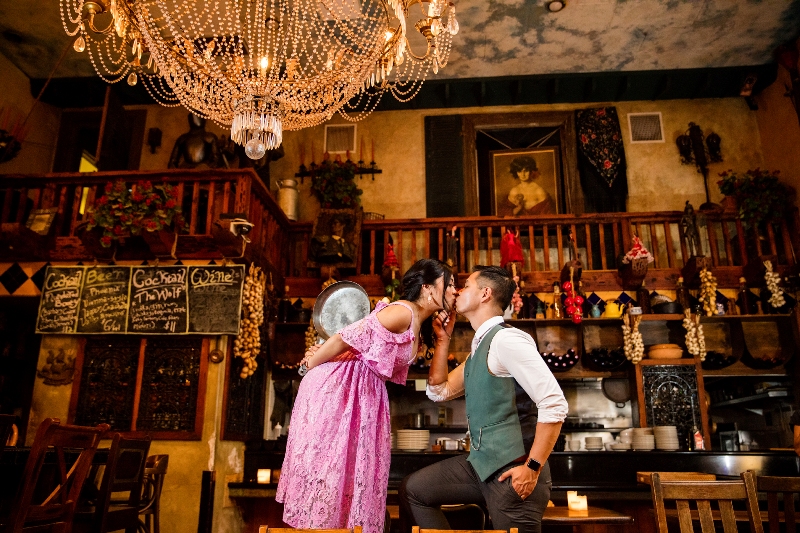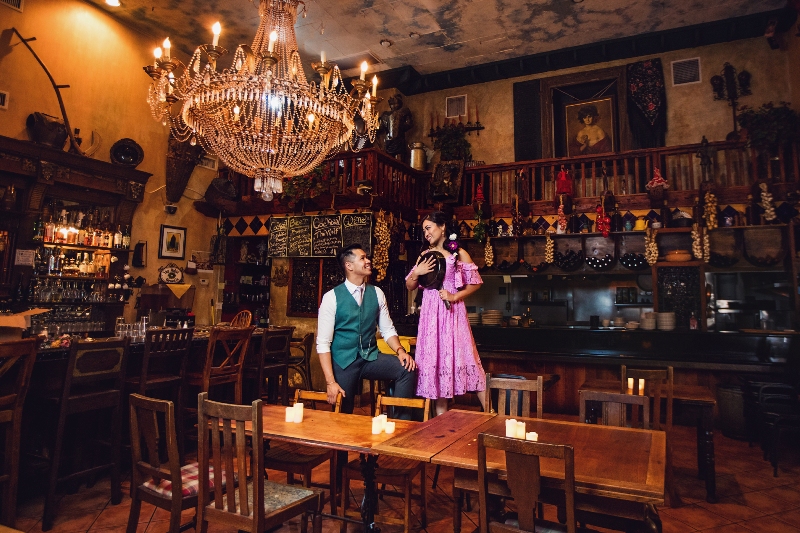 And what's a Tangled photo shoot without Maximus? Well, a mini Maximus. How cute is this guy? Do you also see the "Wanted" sign in the background?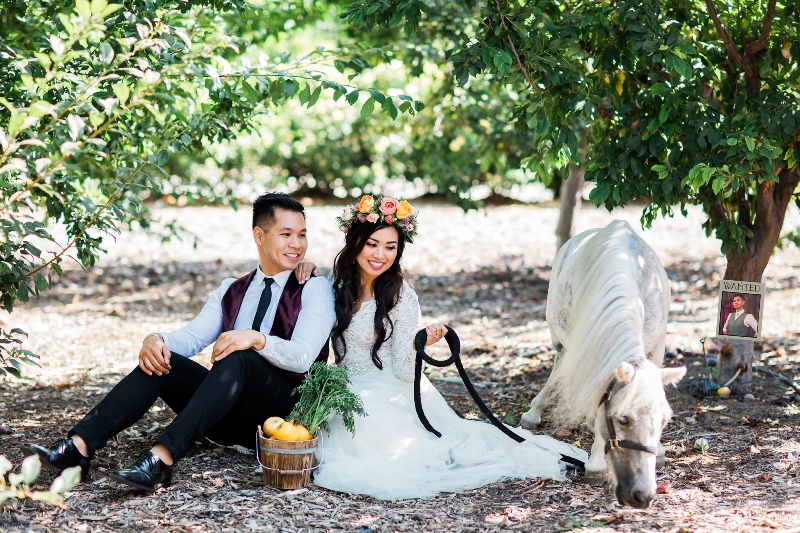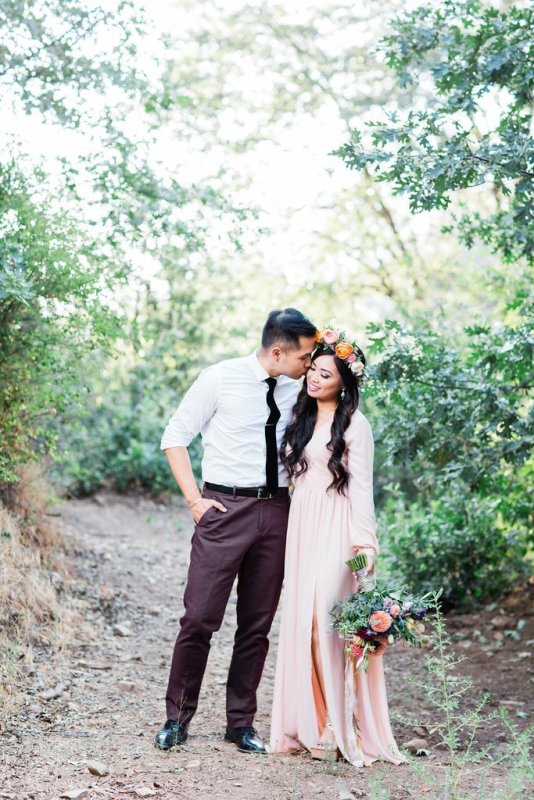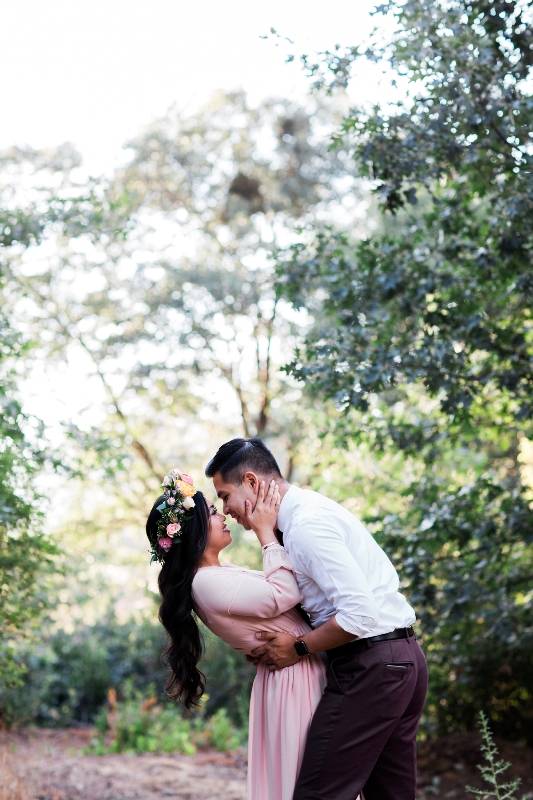 But the lantern scene, though … the lake and the boat and all those flowers and lights and …. gah! I'm fully in love! Congrats to everyone involved with this shoot! It's perfection. And Sarah and Gilbert, I can't wait to see your wedding photos! Congrats!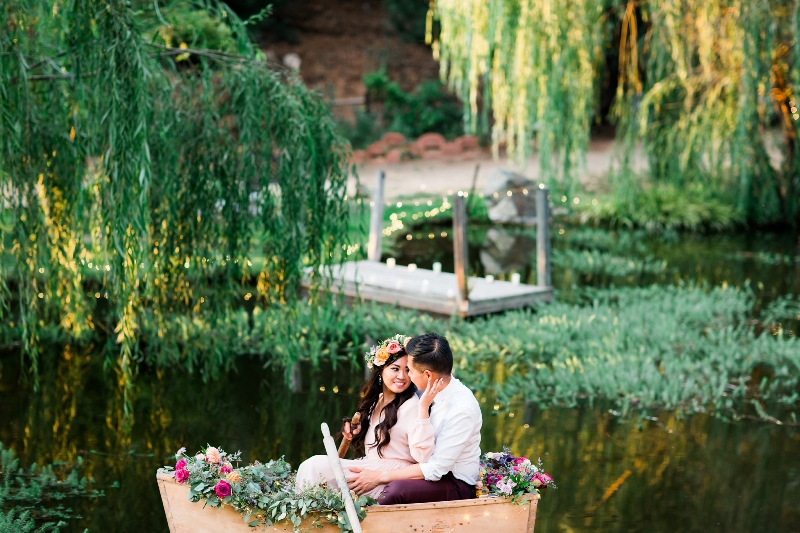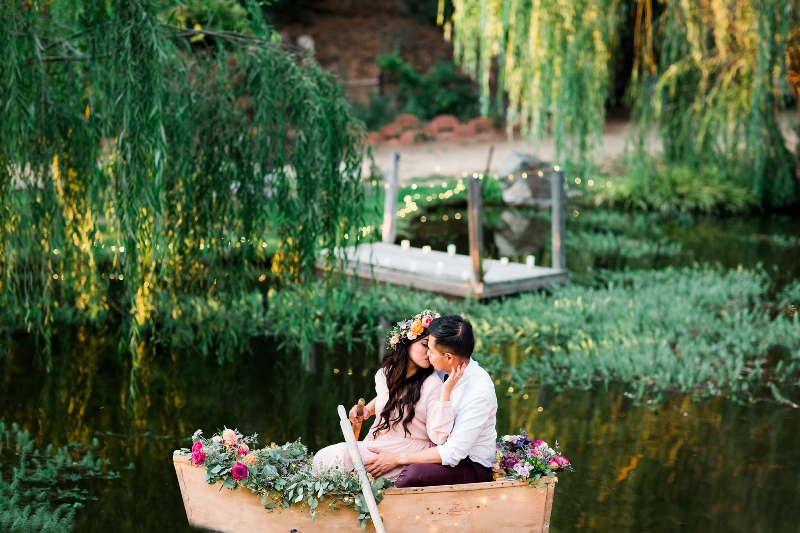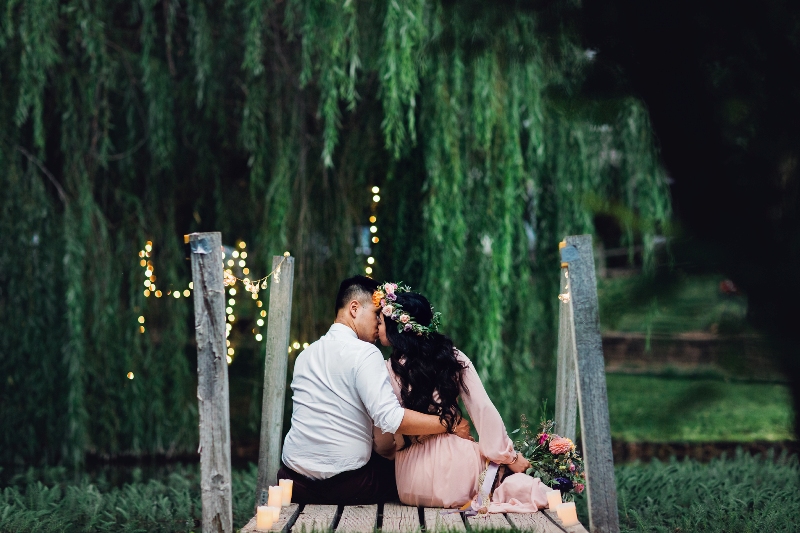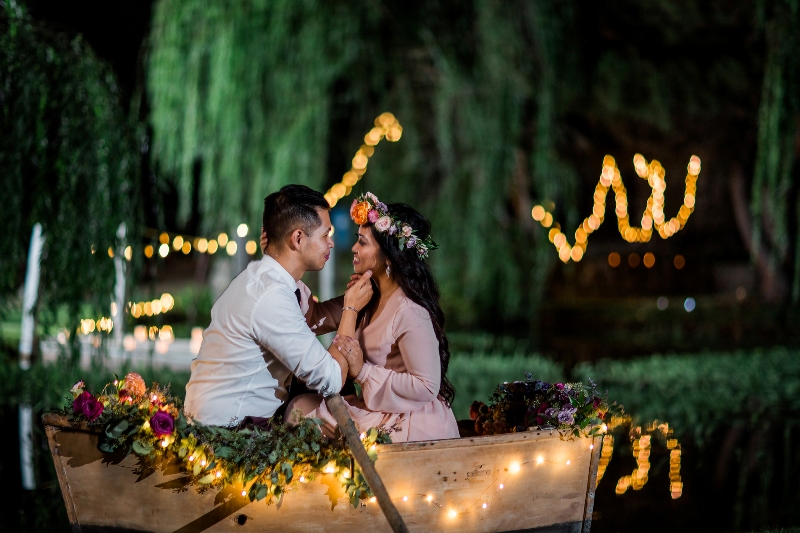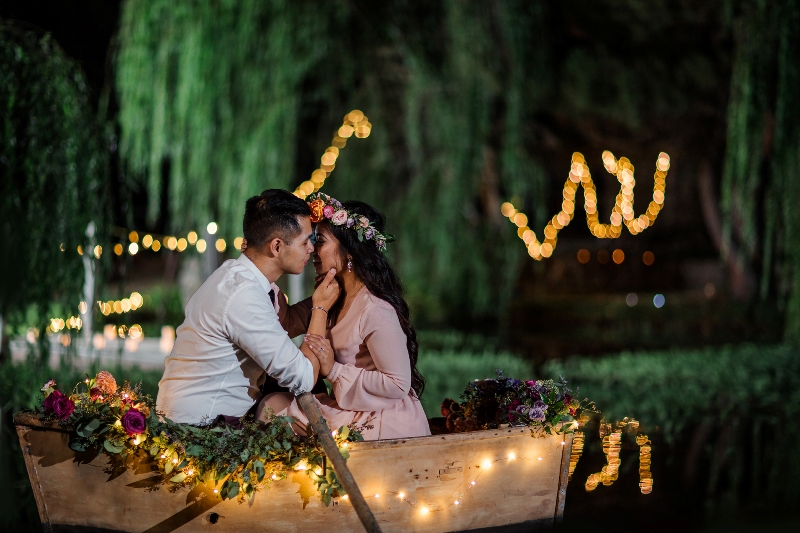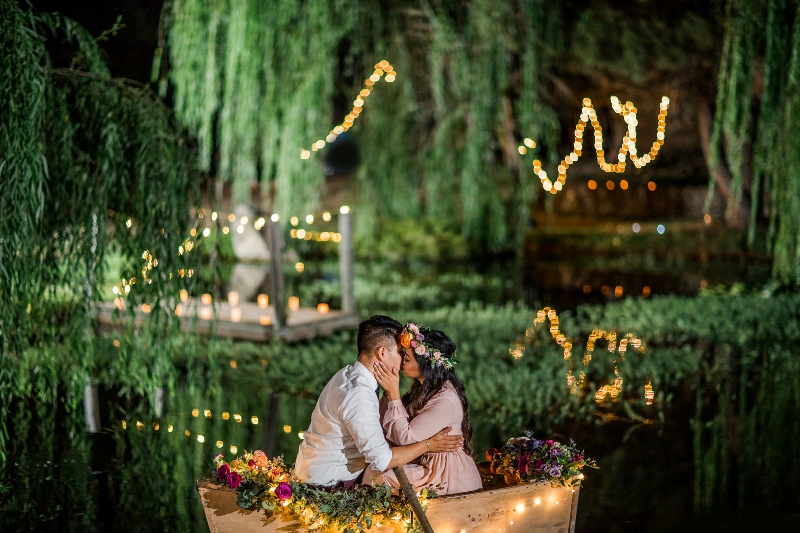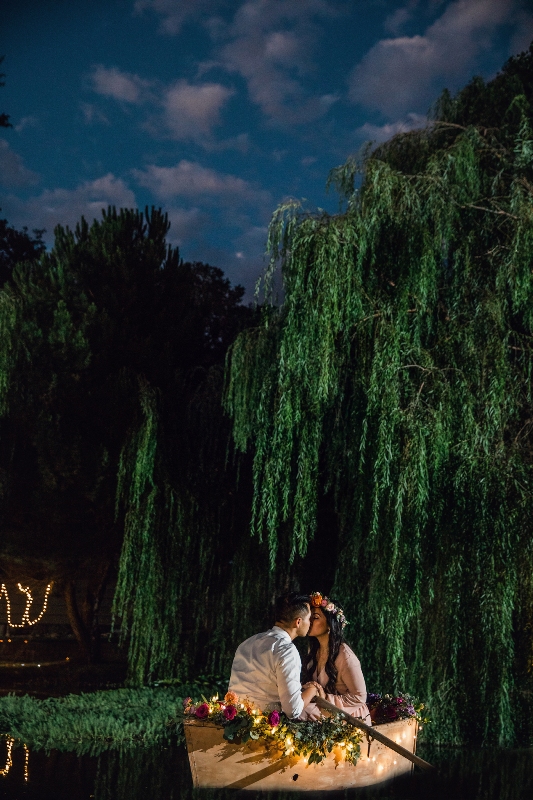 Originally featured on Popsugar
Photographer: White Rabbit Photo Boutique
Makeup Artist: Diamond Beauty Hair and Makeup
Equipment Rentals: Found Rentals
Event Planner: Perfectly Made Weddings
Event Venue: Viva Madrid Claremont
Event Venue: Serendipity Ranch Bed & Breakfast
Floral Designer: The Bloom of Time