Hello! Please read me! This is a sponsored post. The company who sponsored it compensated me via a cash payment, gift, or something else of value to write this. I only recommend products or services I use personally and/or believe will be good fit for my readers. All opinions are my own.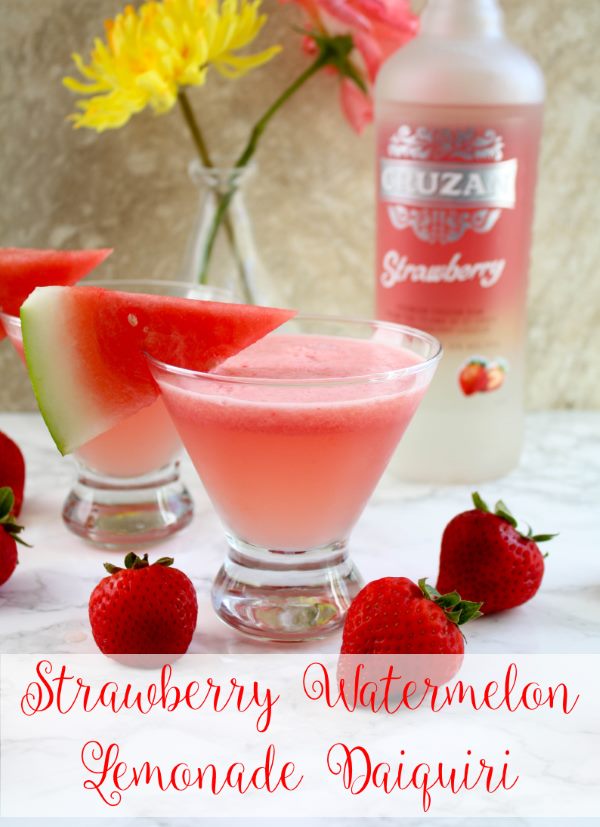 I know it has been fall for several weeks now, but it's still warm in Southern California so I'm sneaking in one more summer drink recipe this year. This Strawberry Watermelon Lemonade Daiquiri is so refreshing and easy to make. You do need to whip out your blender (I use the Magic Bullet) but trust me when I say it's still easier than trying to squeeze a watermelon for its juice. Have you ever tried to squeeze a watermelon? Not effective. Anyway, back to the recipe … The most important ingredient for this drink is the Cruzan Strawberry Rum so make sure you have some handy. When I'm not in the mood for a fancy drink, I'll just pour a little Cruzan Strawberry Rum over ice and mix with lemonade. So sweet, so good. I hope you enjoy these last fleeting days of summer, or if it's really cold where you are already, just crank the space heater and blend yourself a little bit of summer.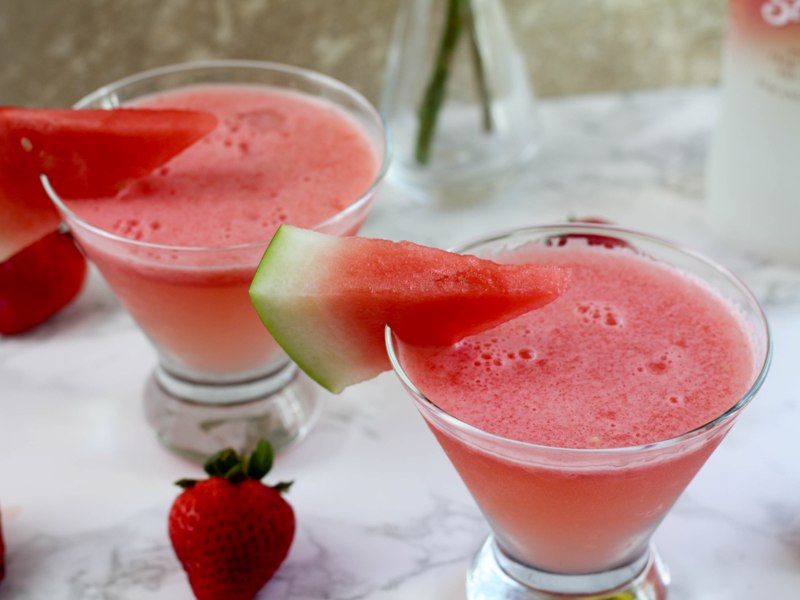 Strawberry Watermelon Lemonade Daiquiris
Ingredients
2 ounces Cruzan® Strawberry Rum
4 ounces lemonade
1 cup chopped watermelon
1 cup crushed ice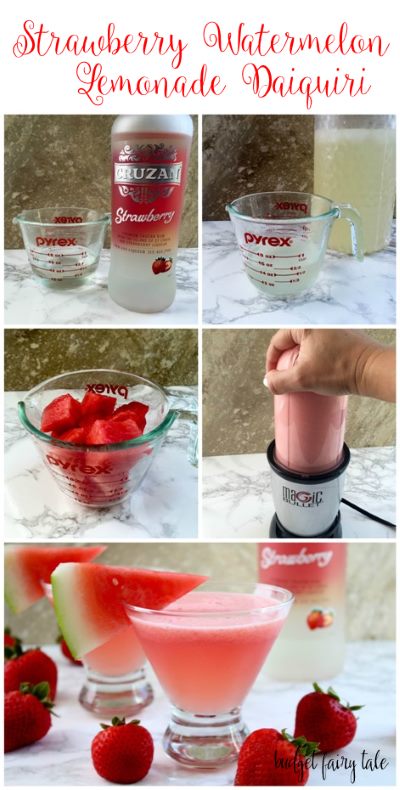 All you do is combine all the ingredients in a blender and blend until smooth! Add more ice if you want a thicker drink. Garnish your glass with a slice of watermelon or strawberry, if you want.
Enjoy!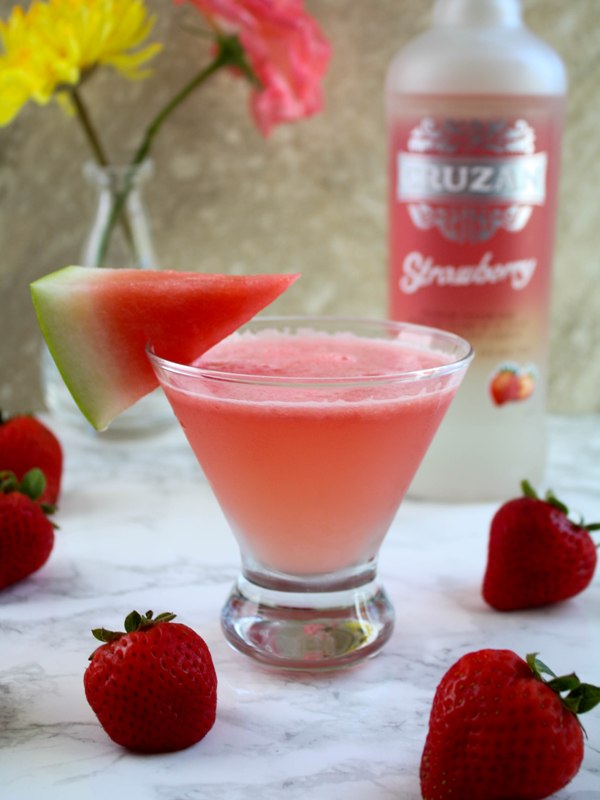 Look for Cruzan Strawberry Rum and all their flavored rums at your local store.