In mid-2016, I made a big decision – I wanted to complete the RunDisney Star Wars Light Side and Dark Side challenges and get my Coast to Coast medal. For some people this is just another weekend at Disney, but for me it's a little more complicated.
If you're new here, let me give you some back story.
I completed my first RunDisney half marathon in 2012.
I completed my second RunDisney half marathon as part of the inaugural Double Dumbo Dare in 2013.
After that I said, "Enough." I had major IT band problems on my right side. Long distance races gave me immense pain in my hip and knees. Heck, sitting at my desk working for an hour or the drive to/from Disneyland gave me immense pain in my hip and knees. It took me DAYS to recover from Dumbo. I remember laying on the sofa after the half marathon with my husband switching out my ice packs all day. I still enjoyed RunDisney so I kept up with the 10k races. 10k seemed to be just right for me and my broken body. I would still have pain – in January 2015 I remember driving to Las Vegas for a conference after a 10k and BARELY being able to walk around the hotel grounds, which was embarrassing after "just" a 10k. But I could manage it.
Then Star Wars happened. Specifically, the Star Wars Coast to Coast, also known as the Kessel Run Challenge. To get your Kessel Run Challenge medal, you must complete the half marathon at Star Wars Light Side at Disneyland, and the half marathon at Star Wars Dark Side at Walt Disney World in the same year. And if you do that, you might as well also complete the 10ks and get the challenge medals as well … obviously.
When this was first announced in 2015 I immediately dismissed it as something I would never be able to do. TWO half marathons? IN ONE YEAR? Psssssssssssssshaw.
In early 2016, at the height of my post The Force Awakens fervor, I decided I wanted that medal. I wanted all the Star Wars medals.
Cut to me making an appointment with a sports medicine specialist who determined my right leg is slightly longer than my left and was causing all kinds of problems with my pelvis and my glutes (fellas ….), and prescribed twice a week physical therapy which I'm still doing several weeks later because my body is screwed up, yo.
Fast forward to a couple weeks ago when I SUCCESSFULLY completed the Star Wars Light Side Rebel Challenge.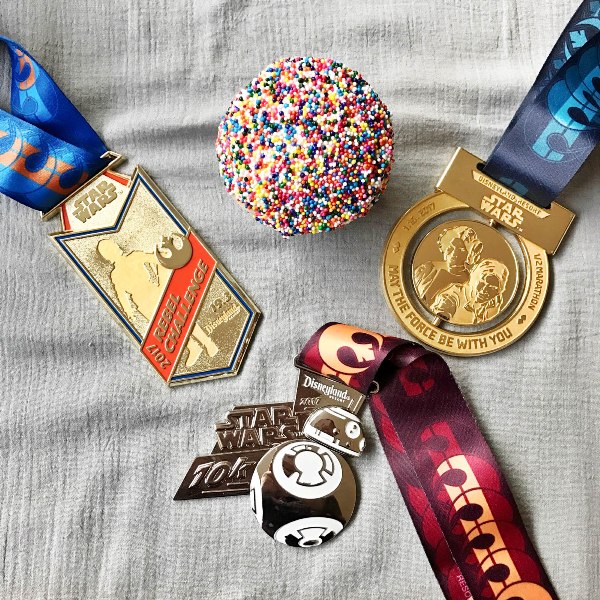 (Notice I say "completed" instead of run – because I don't run. Due to a heart condition I can't go much faster than 14 minutes per mile. I do run in short spurts but it's mostly walking.)
I must take a moment to sing the praises of physical therapy. It has done amazing wonders for me. I put it off for so long because I was skeptical. I shrugged off my injuries as me getting older, and at the same time insisting I was too young for physical therapy. I laughed off the idea of seeing a sports medicine specialist because, the idea of me + sports was laughable. I DON'T EVEN RUN, I "WALK WITH STYLE." Now that I'm about four months into the process, I'm so angry that I put it off for years. If you have a nagging injury that isn't getting better with rest and OTC treatments, I implore you to go to a specialist. You don't have to live in pain!
My training for the Rebel Challenge was going so well, until I came down with a nasty cold a couple weeks before the races. Whenever I feel a cold coming on I can usually combat it with rest and oils, but this was a doozy. I was down for the count for a full two weeks, and didn't run, walk, or train AT ALL before the race. My longest training run was eight miles. At least I had no pain during those eight miles so I knew I was in decent shape, but I was still so nervous as I arrived to the Anabella Hotel for the race weekend. I was still coughing a lot and my lungs weren't 100%. (By the way, if you read over all my past race recaps, THIS ALWAYS HAPPENS. I ALWAYS get sick before races!!!! It's like I'm cursed!)
Early Saturday morning was the Star Wars 10k. I ran in a Jyn Erso costume, but I'm not sure anyone recognized me. I threw both of my costumes together in the week before the races and I'm pretty happy with how they both turned out, even though Jyn looks pretty generic. Oh well, *I* knew who I was.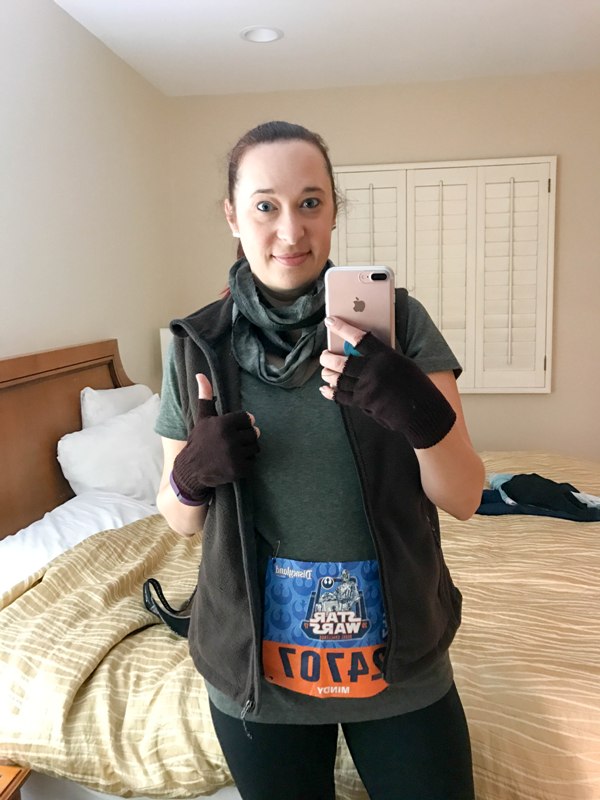 This was my third Star Wars 10k and I thought I knew what to expect, but they changed the course up a little bit and it was very crowded, especially towards the beginning. Even though I was in the last corral, there were a lot of complaints from people who wanted to run full speed but the course was too narrow to accommodate everyone. (To be fair I heard the same complaint from someone in corral A.) The course was just too narrow so I hope they fix that for next time.
There were a few fun characters and photo ops on the course. Since I'm so slow, I never stop for photos with characters, just the occasional selfie.
This Duffy kept photobombing my pictures.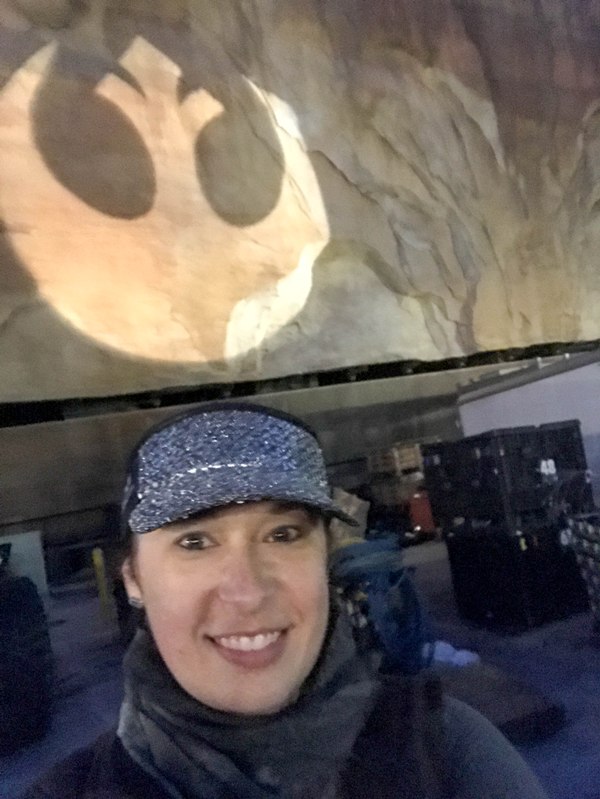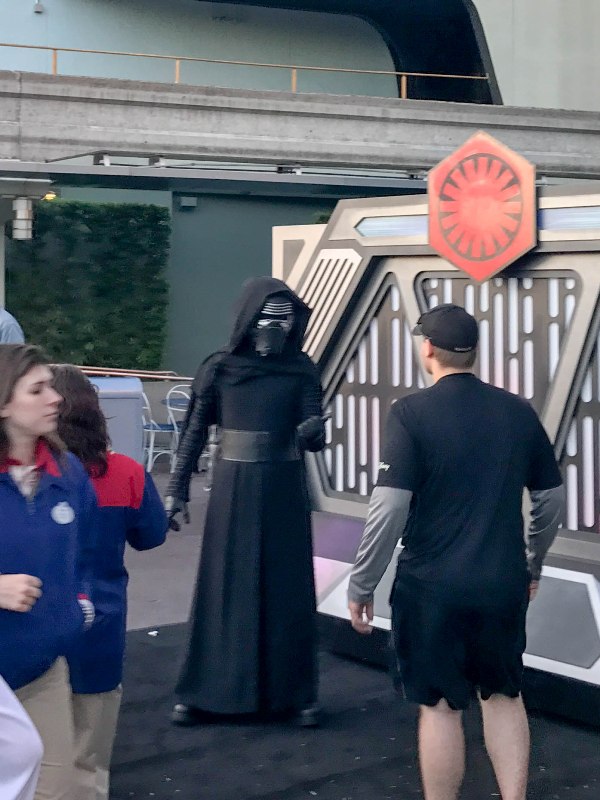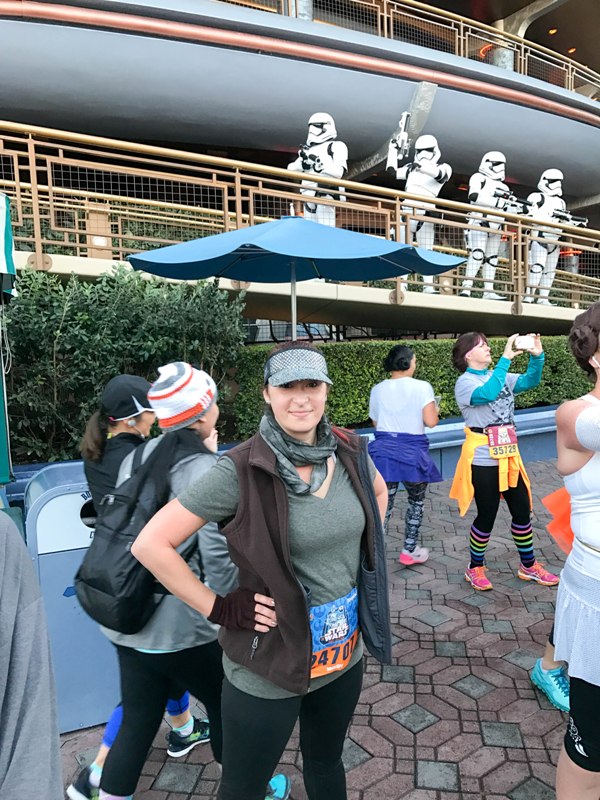 I was so excited to see Poe on the course! Every Star Wars race needs more Poe, in my opinion.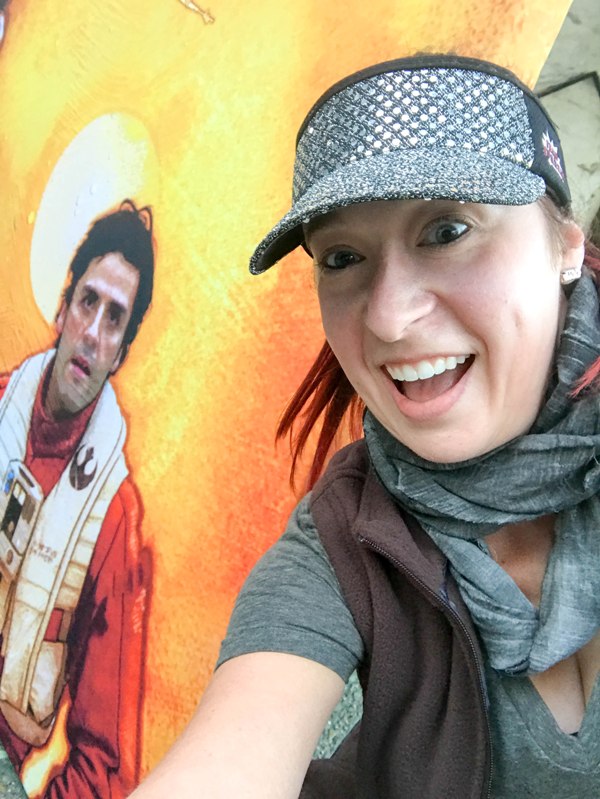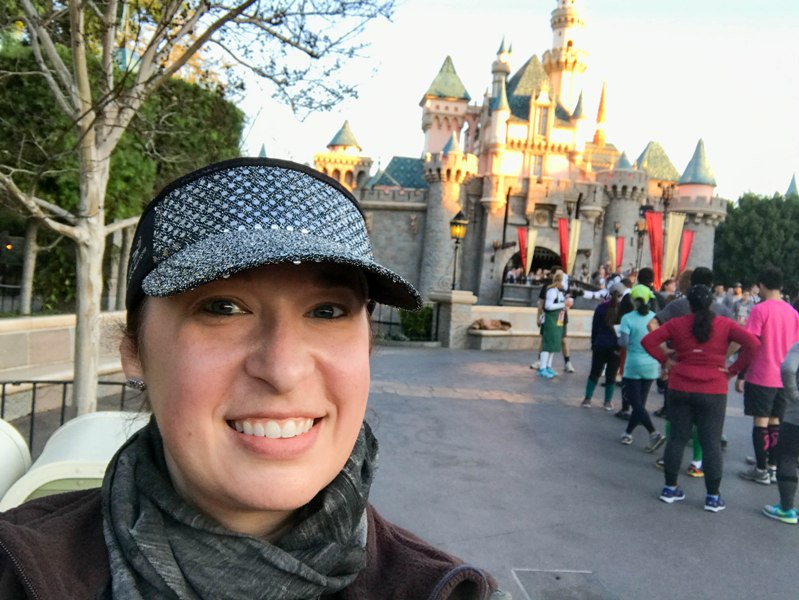 I know she makes regular appearances at Walt Disney World but I had never seen Captain Phasma at Disneyland until now!
A sweet Carrie Fisher tribute.
I loved these shirts.
Another complaint about the course – in the past we usually would run through Downtown Disney for the final stretch, towards the finish line at The Disneyland Hotel. With the new security changes they moved the course to behind Disney California Adventure which is basically just a Cast Member parking lot. So boring. But soon enough, the finish line was in sight and I got my medal!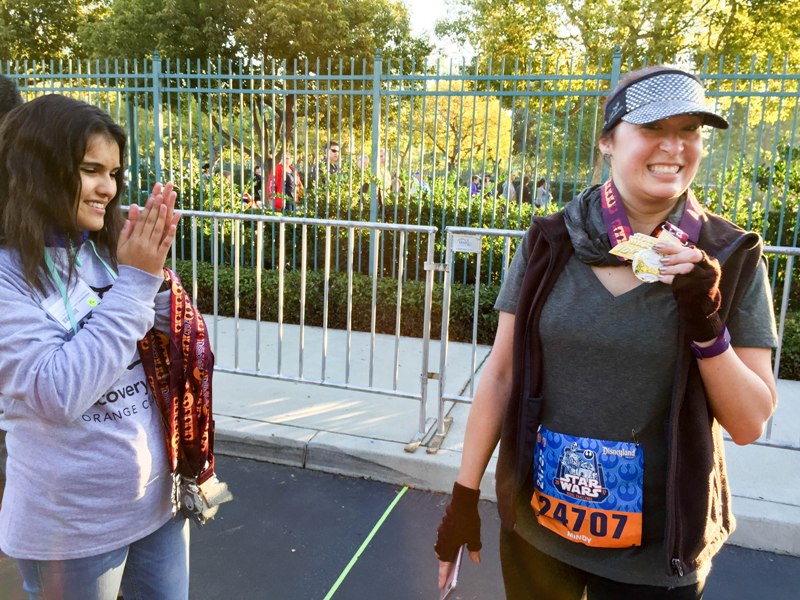 My official 10k time:
1:40:11
16:08 min/mile
Pretty slow, but not my slowest time over all. Still chasing that sub 90 minute time but I knew it wasn't going to happen this weekend. I felt really weak from being sick and the cold air was doing a number on my lungs. I was just happy to finish!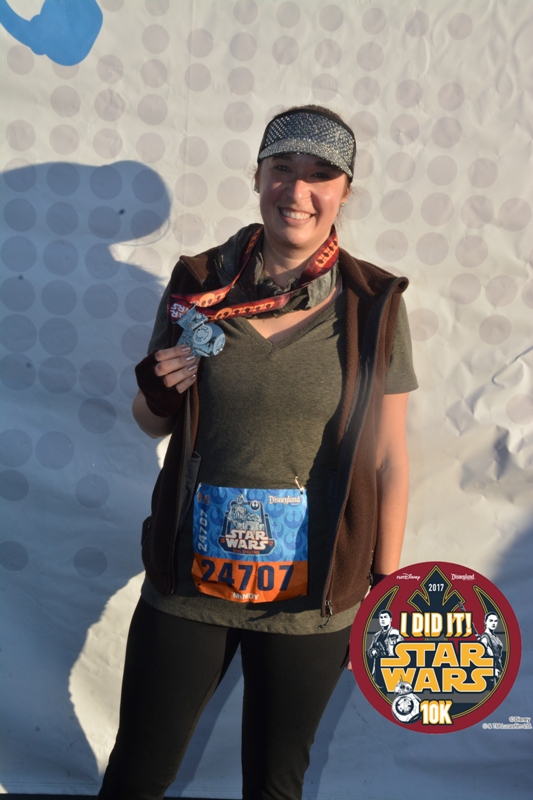 After the 10k I went back to the hotel room and rested. At one point I walked to Downtown Disney for a snack (and maybe a drink) and a bit of shopping, but I mostly stayed in the hotel, working and diffusing eucalyptus oil and recharging for my big race the next day.
Up next: Star Wars Light Side 2017 Half Marathon Recap!