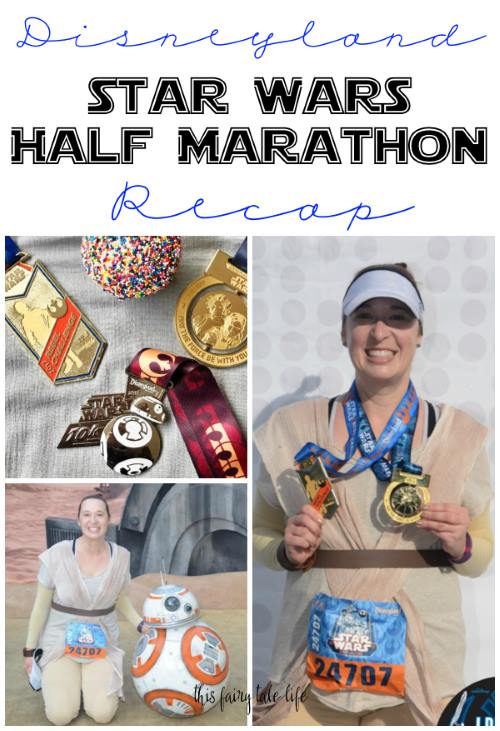 Click here to read my recap of the Star Wars Rebel Challenge 2017 10k.
On Sunday morning I was a ball of emotion and woke up before my alarm went off at 4:00am. I got dressed in my Rey costume and tried my best to not wake Tim, who drove down the night before. (But he sleeps like a champ so no problem there.)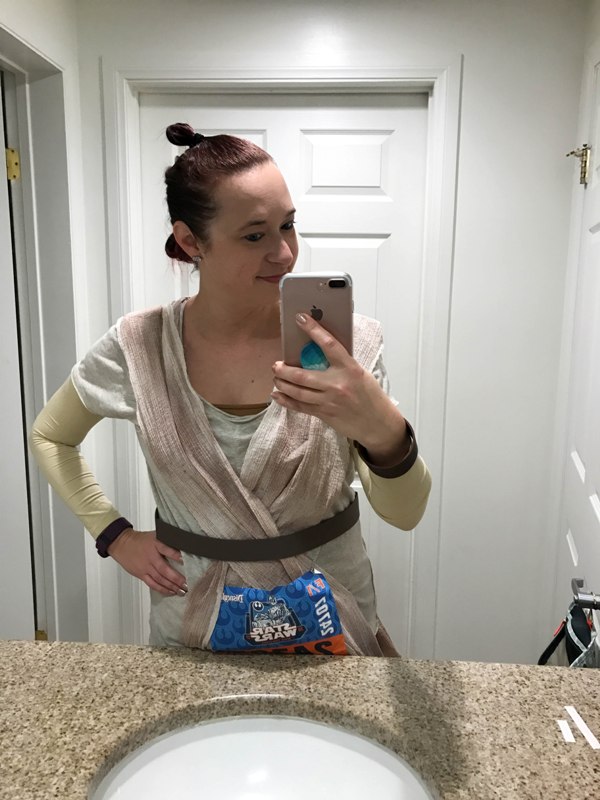 On the walk to the corrals I listened to some calming music and when I arrived to the corral, I sat on the ground and tried my best to meditate. It was so cold and there was so much energy around me, it was difficult. But I knew if I was going to finish this race I needed to relax and focus. I was in one of the last corrals so it was a good 40 minutes before our corral even started to move ahead. I stretched and had a snack and listened to Lemonade and felt pretty good about things by the time I crossed the start line.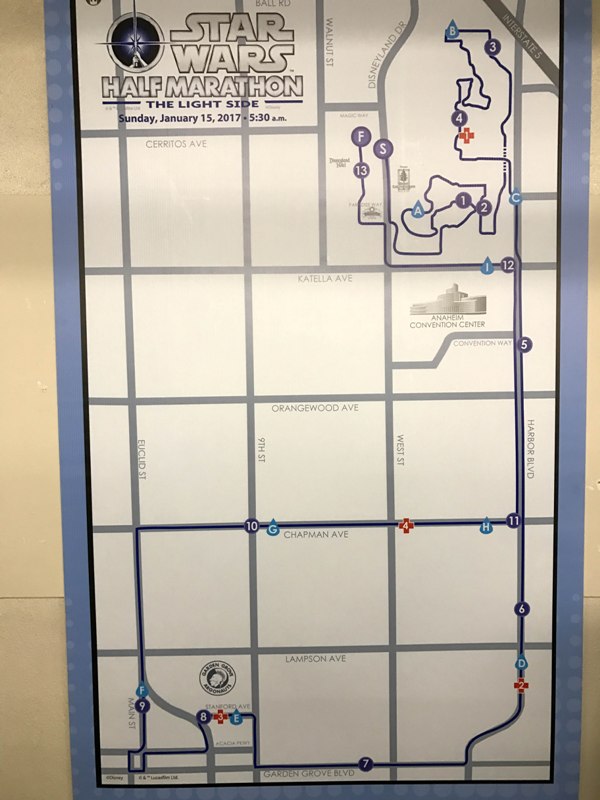 The first few miles were inside the Parks and then we moved out into the streets of Anaheim. Different from my past half marathons, we went through mostly residential and commercial neighborhoods, verses industrial areas, which made for a nice change. There were lots of spectators cheering us on, and the usual high school bands and cheerleaders, but for the most part things are PRETTY BORING for several miles.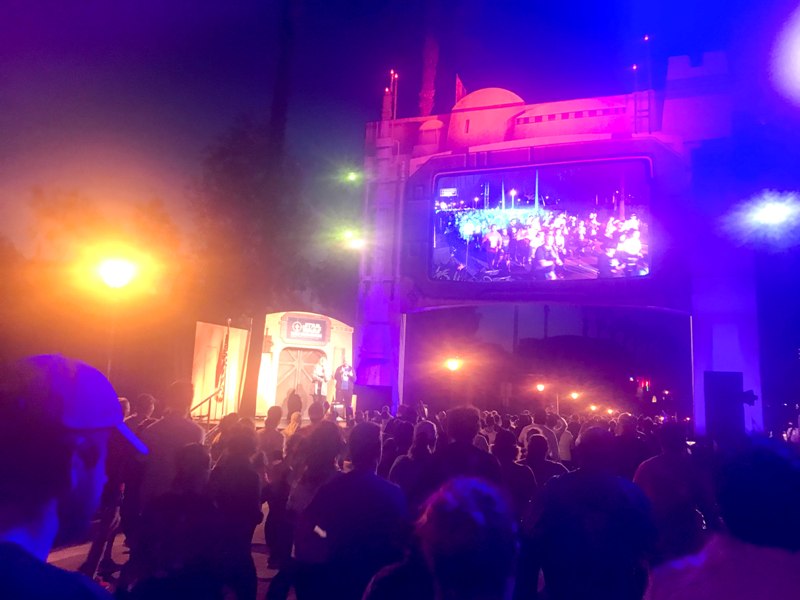 Like I stated in the 10k recap, I never stop for photos with characters along the course because I'm so slow to begin with, I don't want to waste any time in line and risk being "swept" (falling behind pace and not finishing). But when running past Star Tours and noticing BB-8 was out and I was dressed as Rey …. well … I decided to risk it! The line seemed lengthy but I was about 15 minutes ahead of pace, so I set my phone timer for 10 minutes and told myself I wouldn't wait any longer for that. I'm happy to report the long line only took eight minutes!! There were four Cast Members who efficiently took people's photos or cameras from the people who were next in line so there was no waiting to hand off cameras. I was totally and happily surprised at how super quick and efficient everything was. And I got this AMAZING picture!!!
I'm so glad I decided to take a risk! But after that, I knew I had to pick up speed a little to stay ahead of the pacers, so I bolted my way through Disneyland.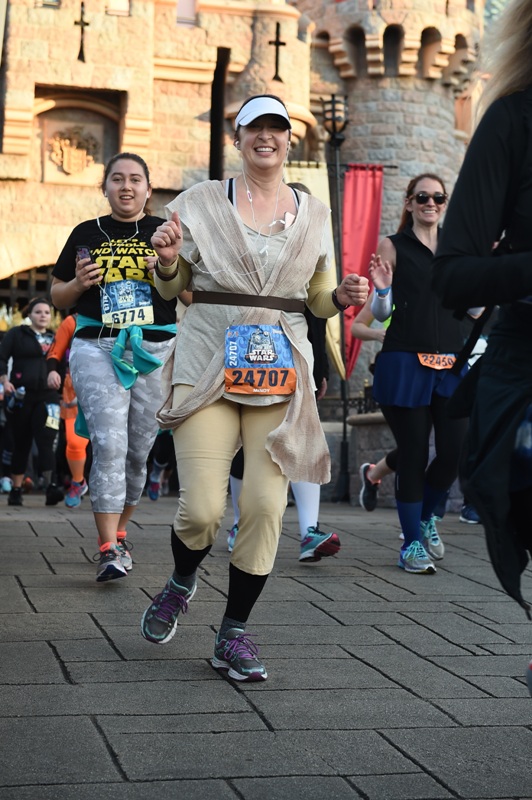 I love these ducks.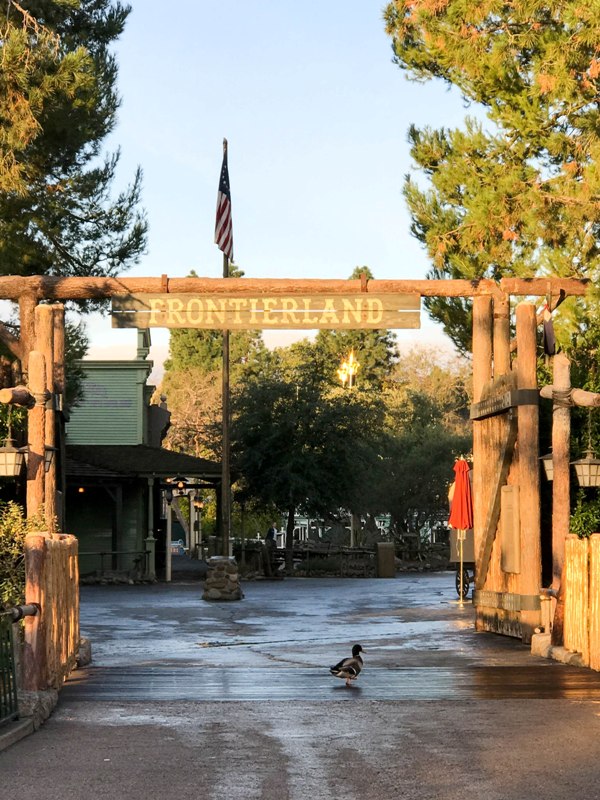 Mile 4 on Main Street USA. I don't know this guy but I like him.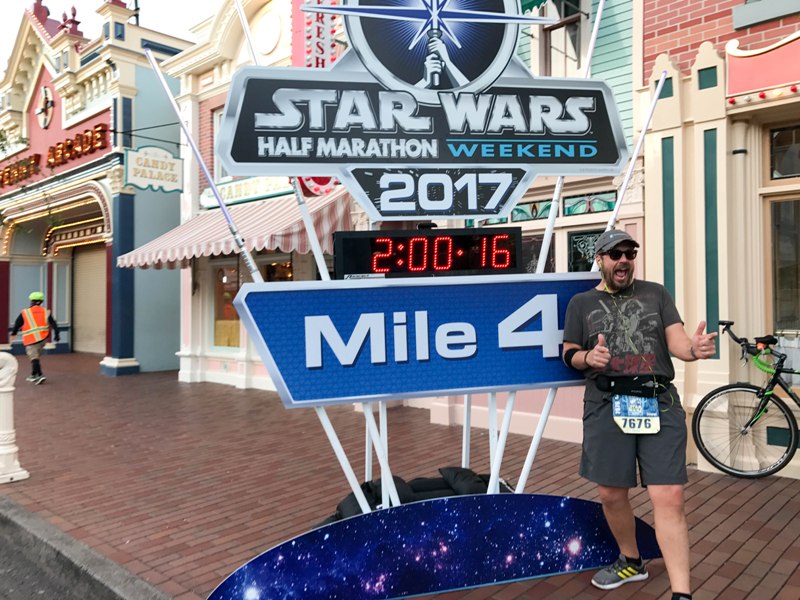 I also don't know this guy but I like him.
Halfway there.
Somewhere between mile 7 and 8, a resident brought out their puppy and I asked for a selfie. It really boosted my spirits.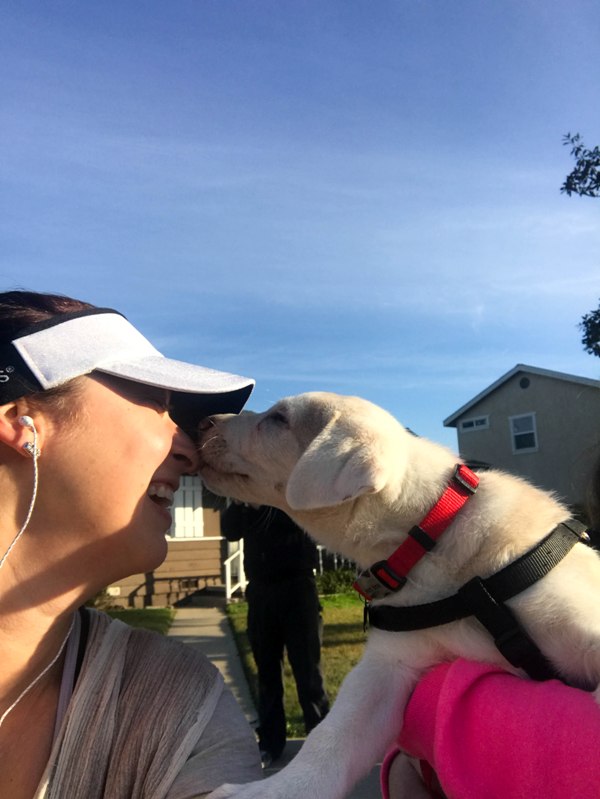 Shortly after that, we started seeing a lot of cosplayers.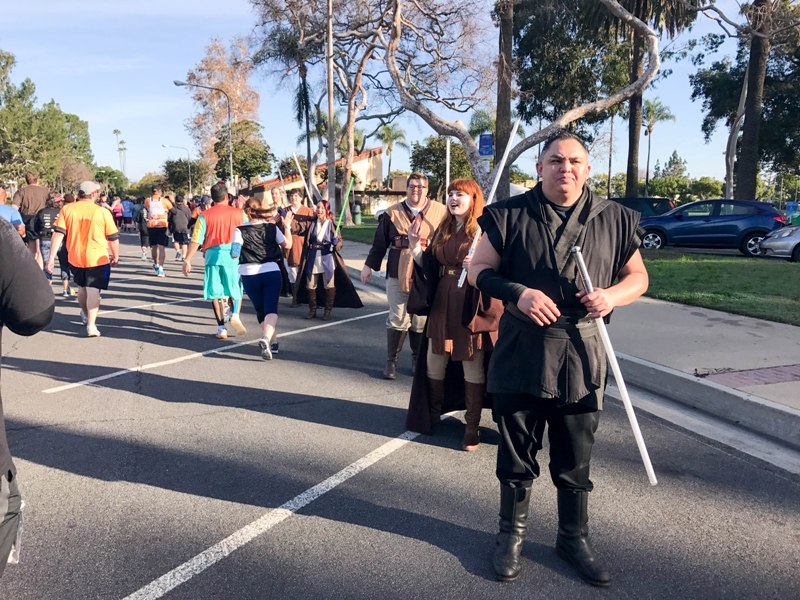 And I mean, A LOT of cosplayers.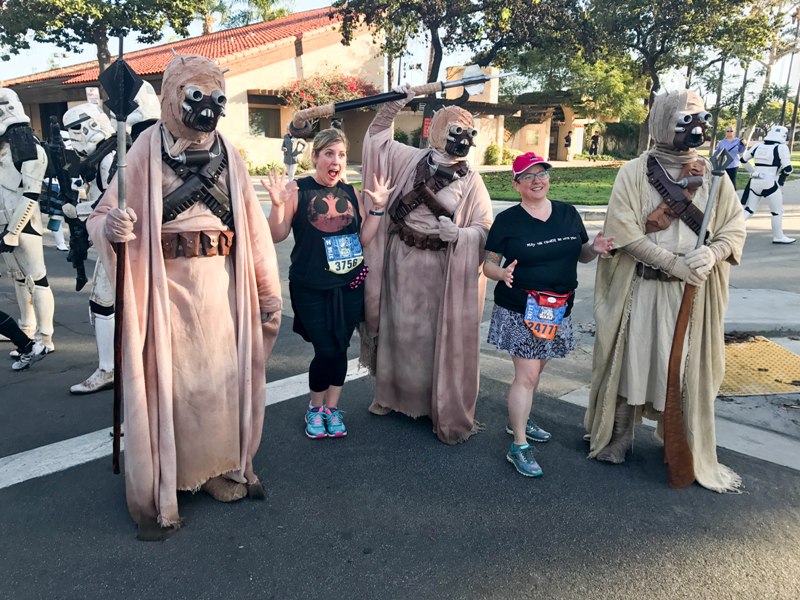 Groups and groups and groups of Star Wars cosplayers, it was really amazing.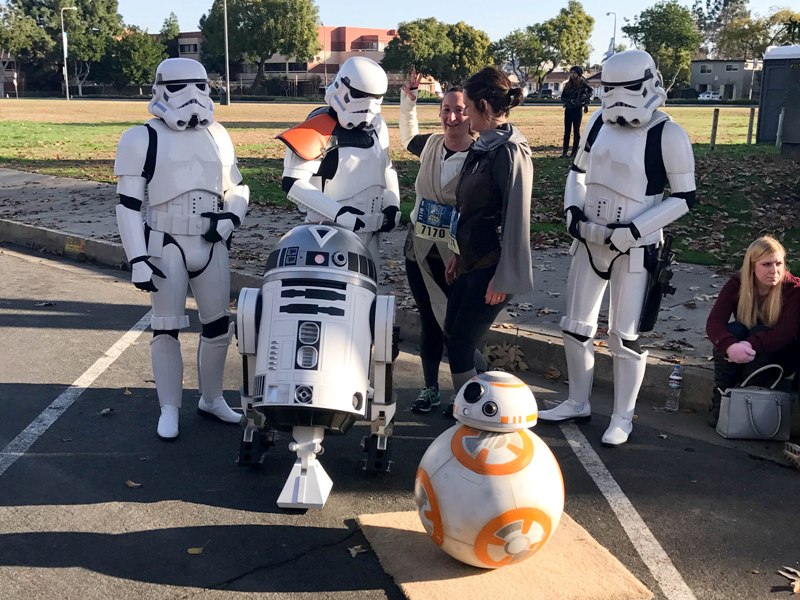 Keep in mind it was now about three hours after the start of the race, and all these guys and gals were still going strong in their Trooper and Bounty Hunter outfits. They cheered for us and posed for pictures. I spotted Finn so had to take a selfie.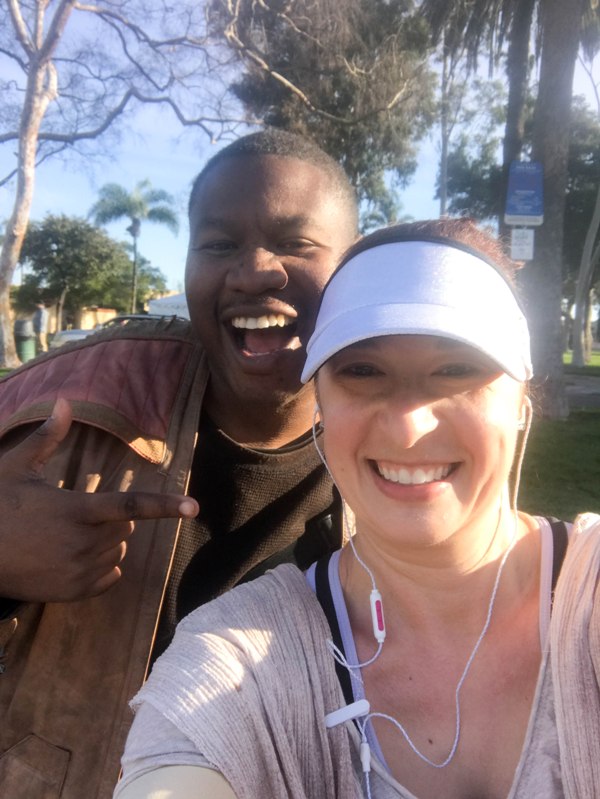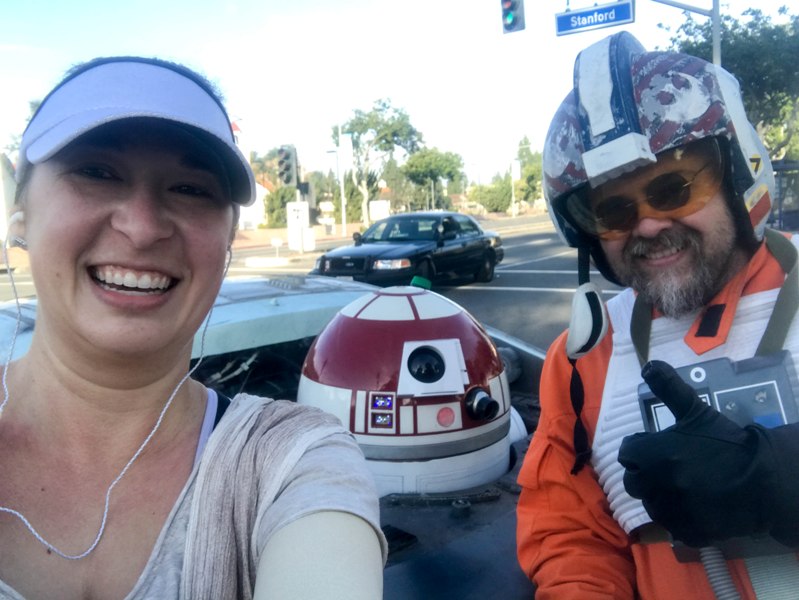 On the route I spotted this adorable couple dressed as Han and Leia! But … I knew them from somewhere … it's the Cosplay Parents and I follow them on Twitter! Love them! Major couple goals for sure.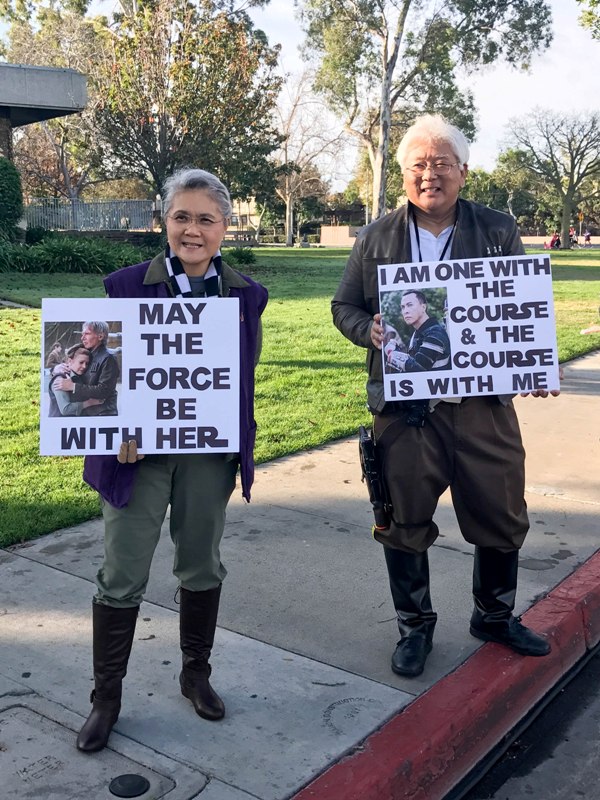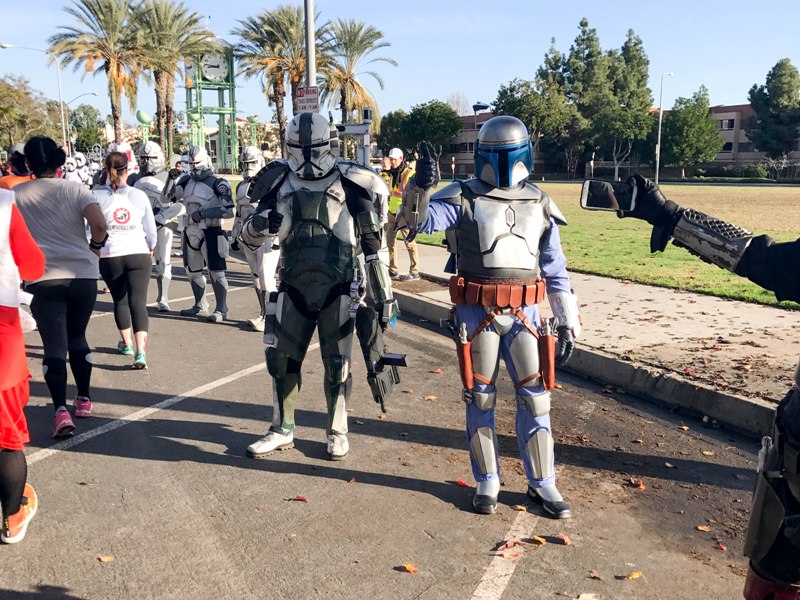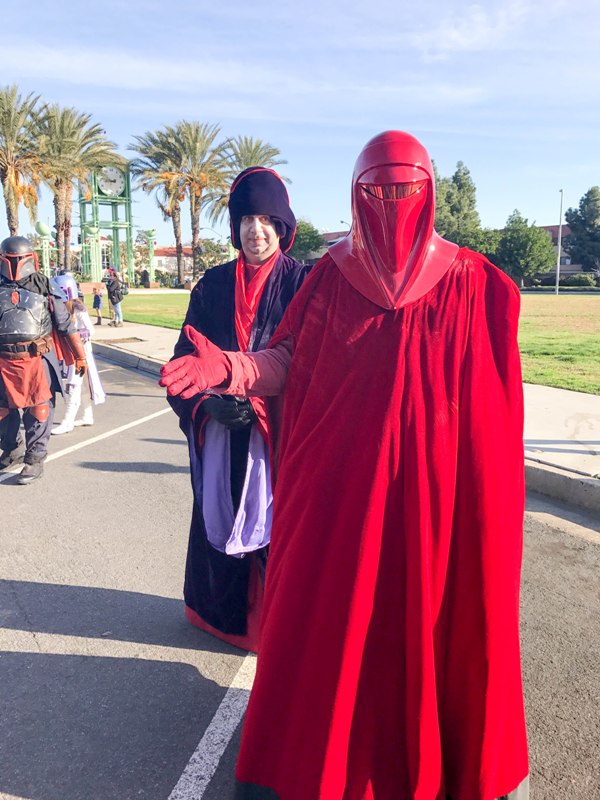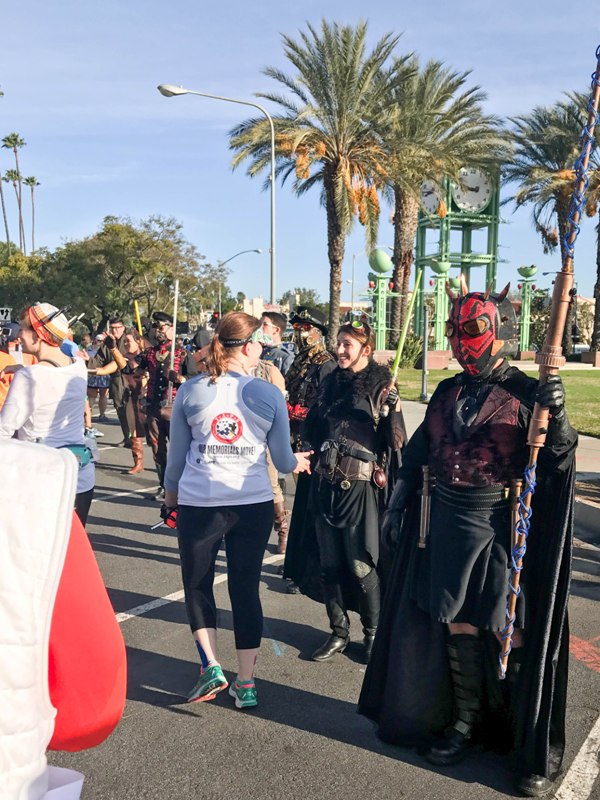 Again the last few miles were super boring, but I listened to podcasts and ticked off the miles. My hip was doing really well but my knees were really sore, and my toes – despite wrapping with with moleskin to prevent blisters – were murdering me. I walked the last couple of miles, until I rounded the corner to the finish line and I sprinted across.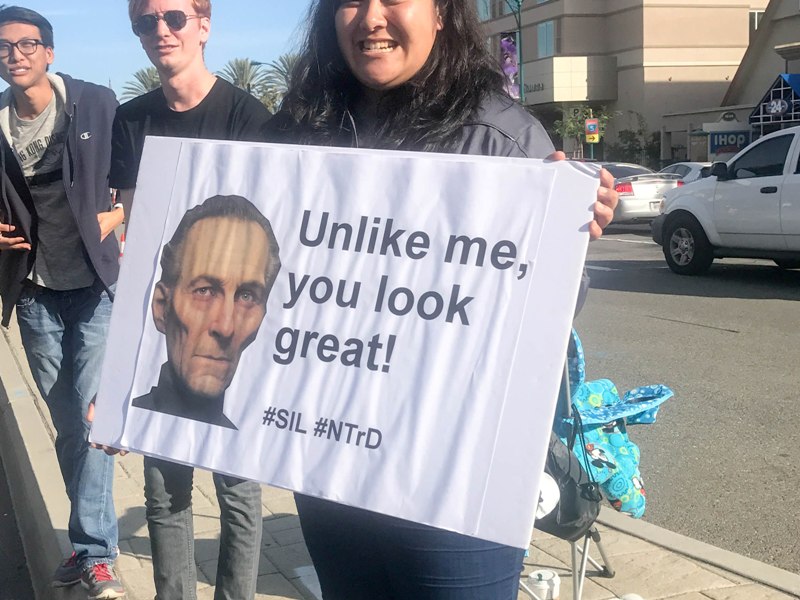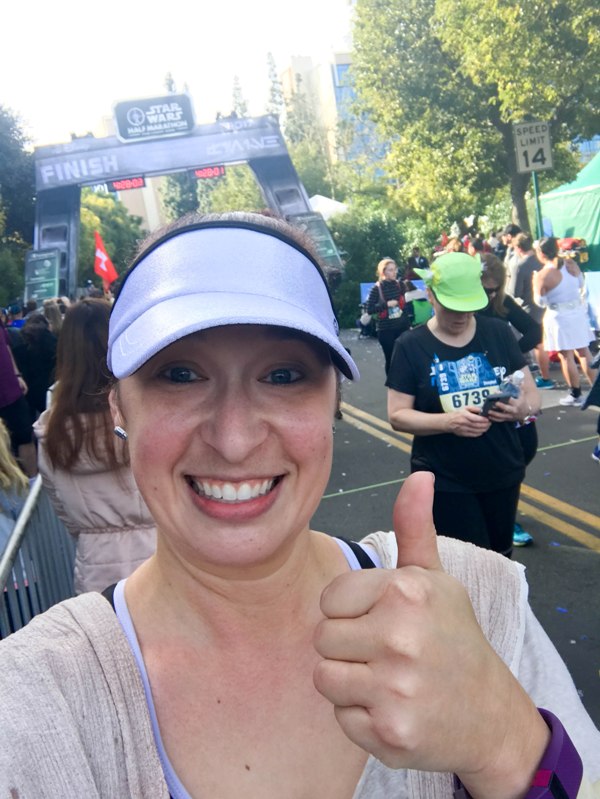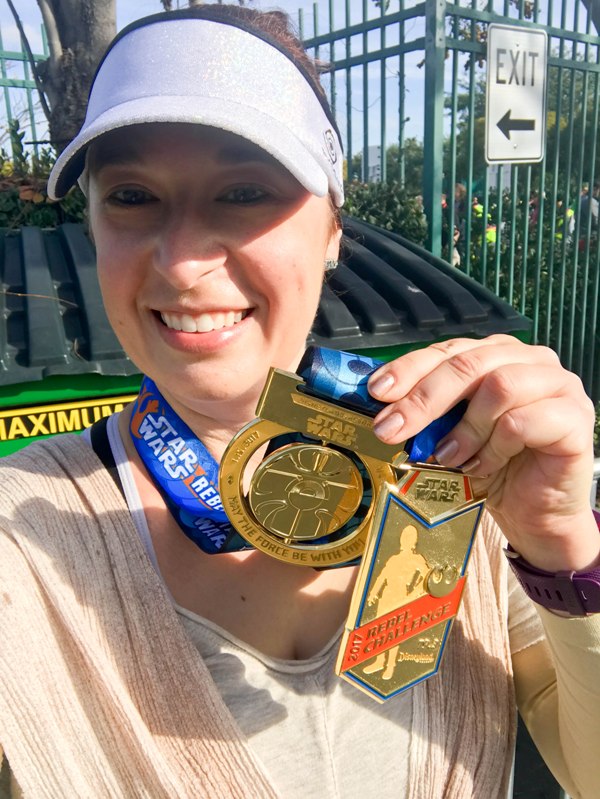 My official half marathon time:
3:35:36
16:27 min/mile
My slowest half to date, but only 10 minutes off from my last half and eight of those minutes can be attributed to waiting in line for BB-8! So really, not too bad.
At my next PT appointment I brought in my three medals to show my therapist. I think he shed a tear or two, and then asked me which medal was for him. Dude … no.
So now I have four months to train for the next one. I'm nervous and excited for my first races at Walt Disney World! But mostly I'm just excited to go back to EPCOT!
Thanks for reading! If you have any questions about RunDisney, please let me know!