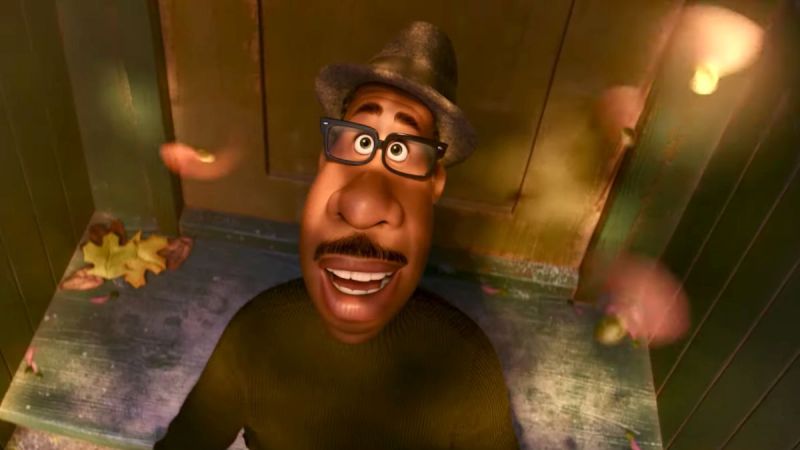 It has been a difficult year.
2020 was supposed to be the year we saw two epic Pixar movies in theaters – ONWARD and SOUL.
ONWARD was released in March just before the shutdown (read my review here). SOUL was meant to come to theaters in June, but with much of the country still shut down months later, Disney made the decision to release SOUL on Disney+ on Christmas Day.
Before I get into my review, feel free to read the movie's description and watch a trailer:
What is it that makes you…YOU? Pixar Animation Studios' all-new feature film "Soul" introduces Joe Gardner (voice of Jamie Foxx) — a middle-school band teacher who gets the chance of a lifetime to play at the best jazz club in town. But one small misstep takes him from the streets of New York City to The Great Before — a fantastical place where new souls get their personalities, quirks and interests before they go to Earth. Determined to return to his life, Joe teams up with a precocious soul, 22 (voice of Tina Fey), who has never understood the appeal of the human experience. As Joe desperately tries to show 22 what's great about living, he may just discover the answers to some of life's most important questions.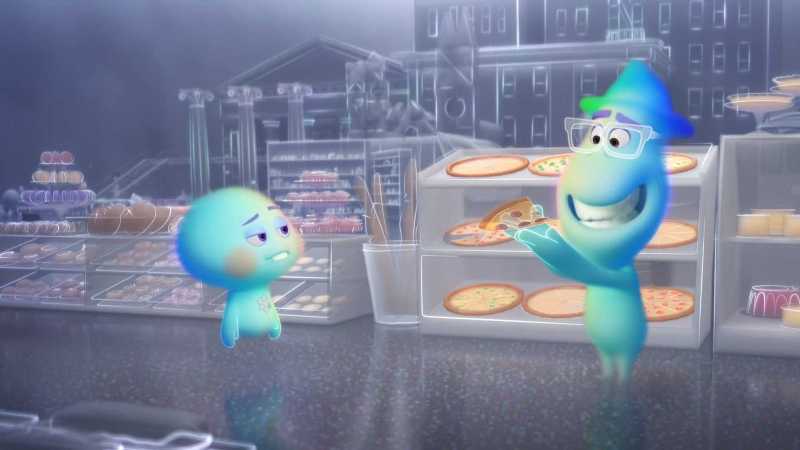 SOUL is from the mind of Pete Docter, who also directed INSIDE OUT. He does a great job of turning non-physical aspects of life into personified characters, as we see in SOUL. SOUL tackles some deep subjects, including depression and low self esteem, and I'm always happy to see mental health matters normalized on-screen.
The visuals are stunning. The sharp contrast between the calm of The Great Beyond and the chaos of New York was not lost on me. The physical depiction of souls as soft iridescent rainbow blobs are cute and fun (hello, Soul Cat) and the Jerrys, shown as an infinite line shaped into human form, is unlike anything I've seen before in animation. Pixar never fails to impress when it comes to animation advancements.
Ultimately SOUL is a movie about realizing life is made up of little enjoyable moments and you don't want to waste a single one. I hope everyone has a chance to watch this movie; it's really a sweet story and it certainly leaves you with a lot to ponder!
And to celebrate the release of SOUL, I'm sharing some printable activities created by Disney/Pixar that are great for both adults and kids to enjoy!
SOUL Free Printable Activities
To save these printable PDFs to your computer, click on the link below and the PDF will open in a new tab or window. Right click on the PDF and select "Save" or "Print."
SOUL Printable Activities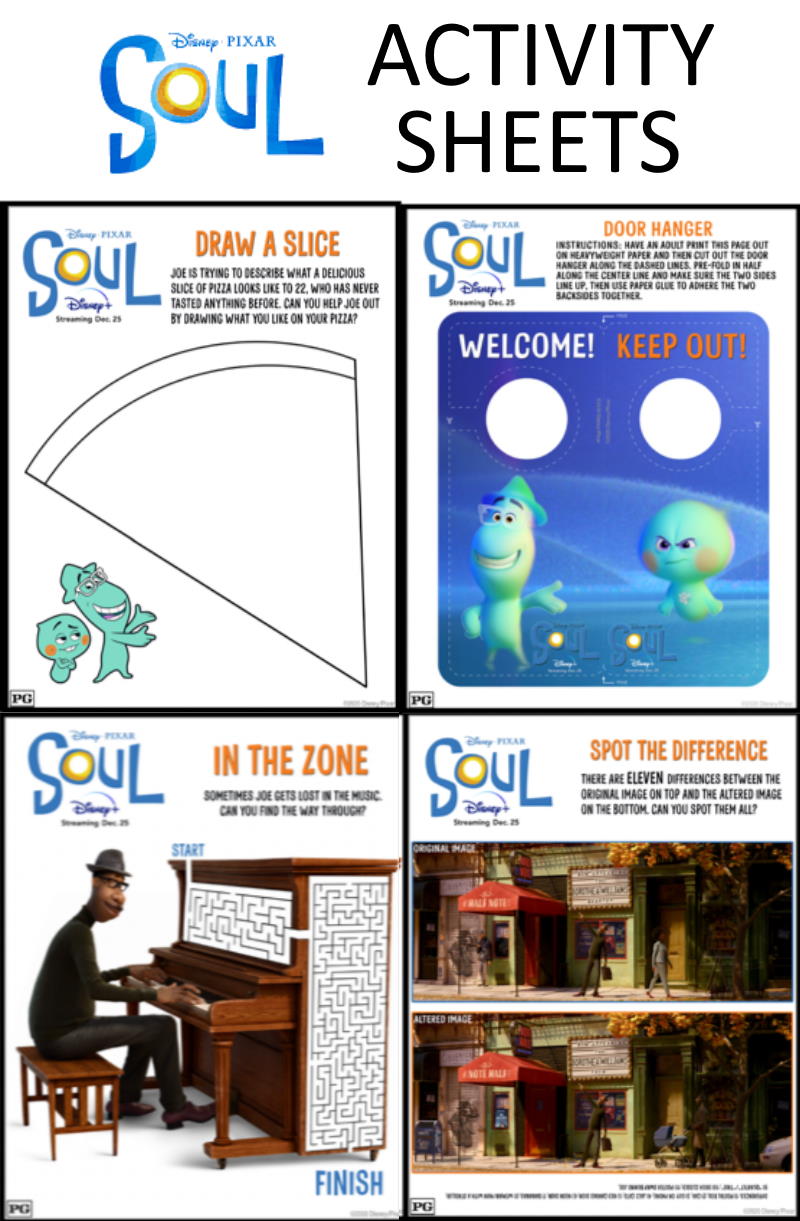 SOUL is now streaming on Disney+!