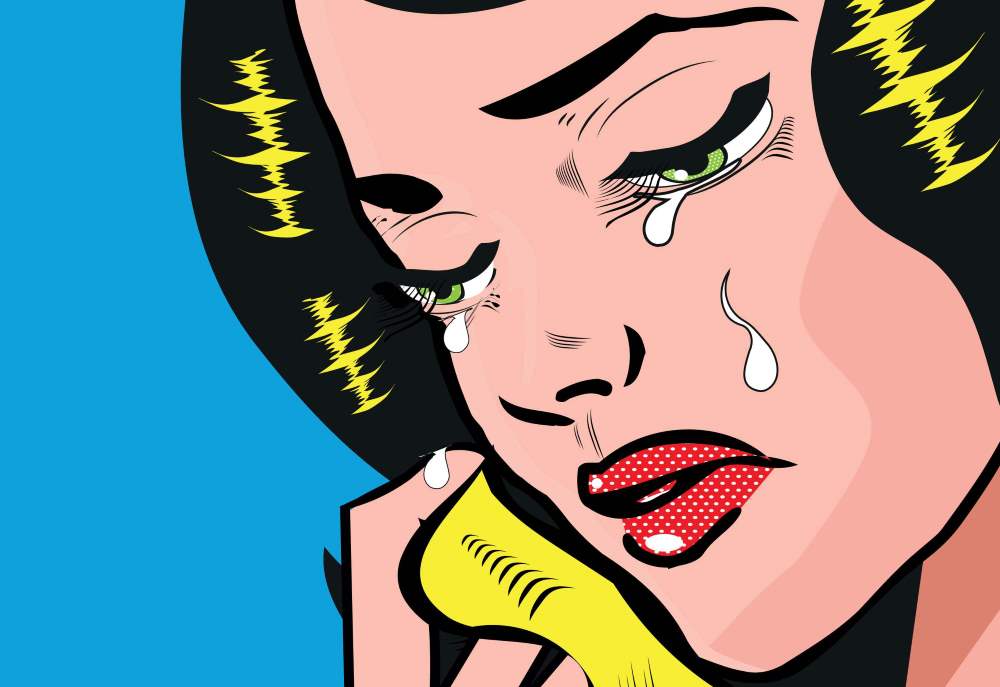 Love it or hate it, you can't escape it … but Valentine's Day is upon us. And some years, even if you're married or in a good relationship, you're just not in the mood to deal with the love and the mush and the happy.
Depression on Valentine's Day isn't something experienced by single ladies only. It can be caused by unrealistic expectations, long distance relationships, or simply your own stupid brain being stupid. Shut up, brain!
I'm not here to tell you to stop being sad or depressed – sometimes, you just can't help it. But as someone has spent many (many, many, many, many) Valentine's nights all alone (either physically or mentally), I have learned it's not the end of the world even if it feels like it at the moment!
I have some suggestions to help you bide the time until the clock strikes 12:01 AM on February 15 and the universe returns to normal.
(Disclaimer: This article about being depressed on Valentine's Day has nothing to do with my husband, who does everything he can to make me happy on Valentine's Day and every day of the year. Just putting that out there so I don't get the side eye while we're eating dinner.)
This post contains affiliate links which means I may earn a commission if you make a purchase.
Tips for Dealing with Valentine's Day Depression
Buy an anti-Valentine's Day shirt so you can tell the world how you REALLY feel.
Watch your favorite movies or TV shows. One lonely Valentine's Day I watched a couple seasons of Sex and the City. Those ladies dated some LOSERS. It made me feel better about myself.
Learn to cook a new dessert, then eat it. Have backup dessert ready in case the recipe fails.
Turn to the Internet. Did you know you could find anything and everything on the Internet? Even other people who are feeling depressed. Start with seeing who's logged into Facebook chat. Or play around with some Snapchat filters. If that doesn't work, the Instagram account Texts From Your Ex never fails to crack me up. If all else fails, get lost on Pinterest.
Do some journaling about your feelings. Sometimes it helps to get it all out.
Soak in a bubble bath. Light some candles and put on some soft music. Go ahead and romance yourself, if no one else will.
Make plans with someone you haven't seen in a while. Go out to dinner and make up funny backstories about the couples sitting around you.
Give yourself a manicure and pedicure. The complicated kind with stripes and polka dots and decals.
How about some arts and crafts? Check out all my Valentine's Day DIYs here.

Buy yourself flowers. Who says you need to sit around and wait for them to be delivered?
Look at pictures of puppies and kitties. Try not to smile.
Write down a list of affirmations and hang them somewhere you'll see them every day. Practice telling yourself how awesome you are.
Watch some Ted Talks videos. Always inspirational!
Read your extended horoscope. It's just for entertainment, but it's fun to let your imagination soar once in a while.
Perform a random act of kindness. Make someone's day by buying their coffee at Starbucks or passing out a valentine to your neighbors or co-workers.
Go to your favorite bar. Not like a hook-up type bar, but the friendly type bar. Maybe you have a place where you're a regular. Chat up the bartender or the other solo peeps sitting at the bar.
Clean out your closet. Cleaning and purging gives me a big energy boost, and creating a big ole pile of stuff for Goodwill always reminds me how fortunate I truly am.
Dance like no one's watching.
Make a Valentine card for your pet. This is totally a thing.
Always remember someone, somewhere, is thinking about you and missing you.
Of course, if you're feeling really lost and hopeless, there are places you can turn to for help. Contact a trusted friend or loved one, or you can contact depression hotlines such as Suicide Prevention Lifeline or 1-800-273-8255.
Just always remember that what you're feeling is temporary and the world needs your beautiful, lovely, amazing presence!
Happy Valentine's Day to all my dear friends. I wish you nothing but love and happiness on this, the fakest of holidays, and every other day of the year.
If this article helped you, please pin it!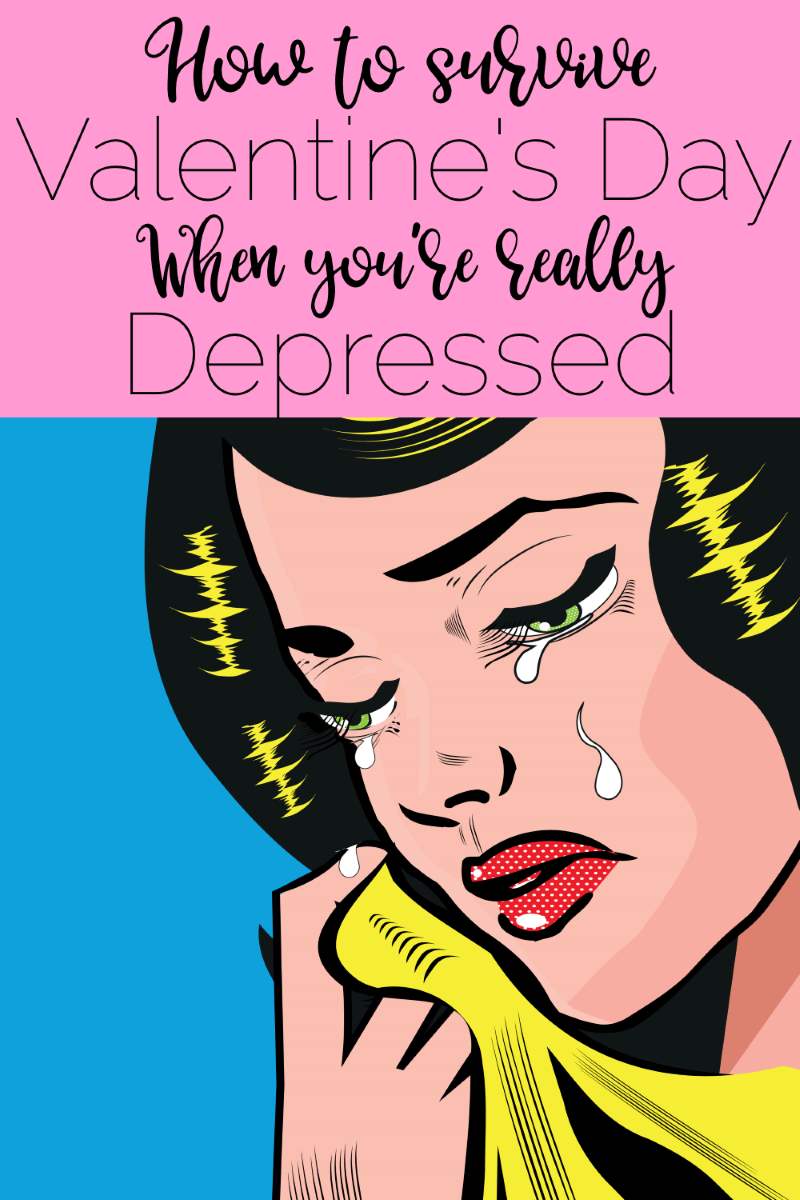 This post was originally published in February 2014 and has been updated.