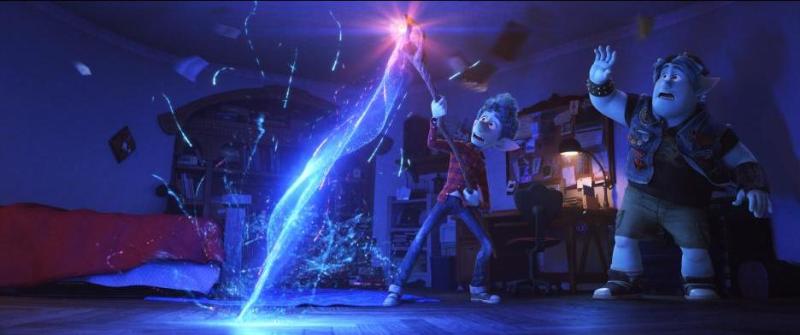 What happens when you mix Pixar storytelling with fantasy characters in a modern world? You get – MAGIC!
Onward is a new, original story from the creators of "Monsters University" that the whole family will love. I really enjoyed this sweet, emotional story about two brothers coming of age and realizing what is truly important in their lives. And the fantasy references and gags are truly fun, even if you're not familiar with the world of RPG (I'm totally not).
Onward Movie Review
(Warning: minor spoilers ahead)
When teenage elf brothers Ian and Barley Lightfoot (voices of Tom Holland and Chris Pratt) get an unexpected opportunity to spend one more day with their late dad, they embark on an extraordinary quest aboard Barley's epic van Guinevere. Like any good quest, their journey is filled with magic spells, cryptic maps, impossible obstacles and unimaginable discoveries. But when the boys' fearless mom Laurel (voice of Julia Louis-Dreyfus) realizes her sons are missing, she teams up with a part-lion, part-bat, part-scorpion, former warrior – aka The Manticore (voice of Octavia Spencer) – and heads off to find them. Perilous curses aside, this one magical day could mean more than any of them ever dreamed.
As you can imagine from the description, Onward takes you on a really emotional journey right from the beginning. Ian is turning 16 years old and clearly misses his dad, who passed when he was very young. While he enjoys listening to Barley's vague memories of their dad, and hearing a small snippet of his voice on an old cassette tape, Ian wonders what kind of guy his dad was, and if they are anything alike.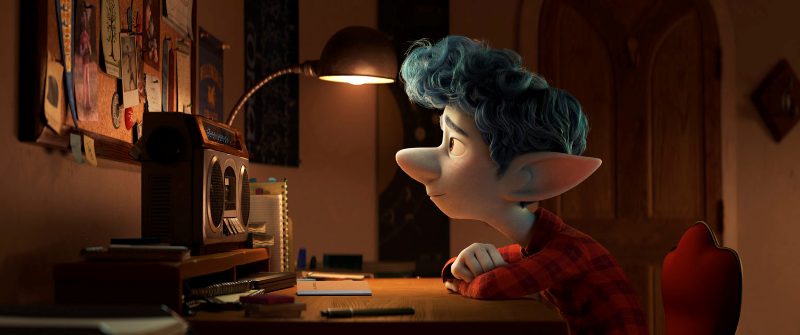 When the brothers have a chance to use a magic spell to bring their father back for just one day, Ian feels hopeful at a chance to catch up on lost time. But he must work with his boisterous brother Barley, who he sometimes clashes with, to complete the quest and finish the spell.
The thing I really like about Onward is that it's a totally unique story. The movie is set in the town of New Mushroomton where elves, centaurs, and unicorns live. And as the prologue tells us, the world used to be full of magic. But, as time went on and technology advanced, everyone got lazier and lazier and stopped using magic. But, some creatures still have that gift, hiding deep inside.
Ian and Barley have different personalities and I think everyone will find something relatable. I am definitely like Ian – a little introverted, shy, and unsure of himself. Barley is the opposite – he's loud, confident, and obsessed with the game Quests of Yore, which is like Dungeons and Dragons. Parents of teens may relate most to their mom, Laurel Lightfoot, as she tries to balance raising both boys on her own.
The story is also deeply personal, as it came from the relationship director Dan Scanlon has with his brother, after they lost their dad at a young age. Read more about the making of Onward.
In my opinion, Onward may not be Pixar's strongest outing, but the movie still excels and entertains. The voice cast is spectacular, with an especially good turn by Octavia Spencer; you can tell she is having a lot of fun with her character Manticore. (The character's introduction is one of the best scenes in the movie.)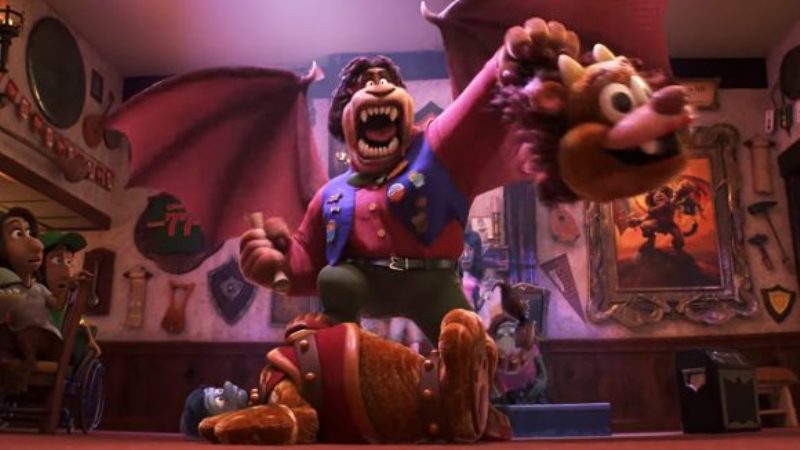 My biggest complaint – not enough trash unicorns! I loved them from the trailer, but they only have one other tiny scene. This may also be a good time to point out there is no short film running before the movie, and no post-credits scenes. (Pixar – please bring back the bloopers!)
Onward doesn't have the strong gut laughs that some of us expect from a Disney/Pixar film, and the mid-section of the movie feels a little slow. But this movie is dealing with a heavy topic. It is an emotional, meaningful movie that a lot of people will connect to, and has a good message that kids need to hear. People who have lost a parent will be especially affected.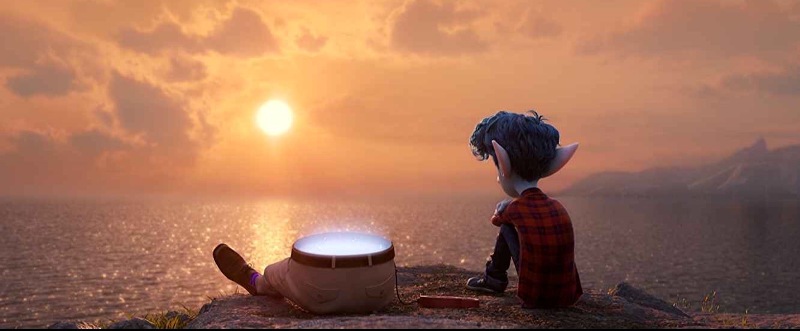 I often get teary-eyed during Pixar movies, and even though both of my parents are thankfully alive and well, this one gave me a good, full out sob. I hate to be a broken record in these reviews, but, bring your tissues. The ending is unexpected and quite moving.
Pixar's Onward is in theaters March 6, 2020!