Pinnacle® Vodka provided me with a product to review for this post. All opinions are my own. Please drink responsibly.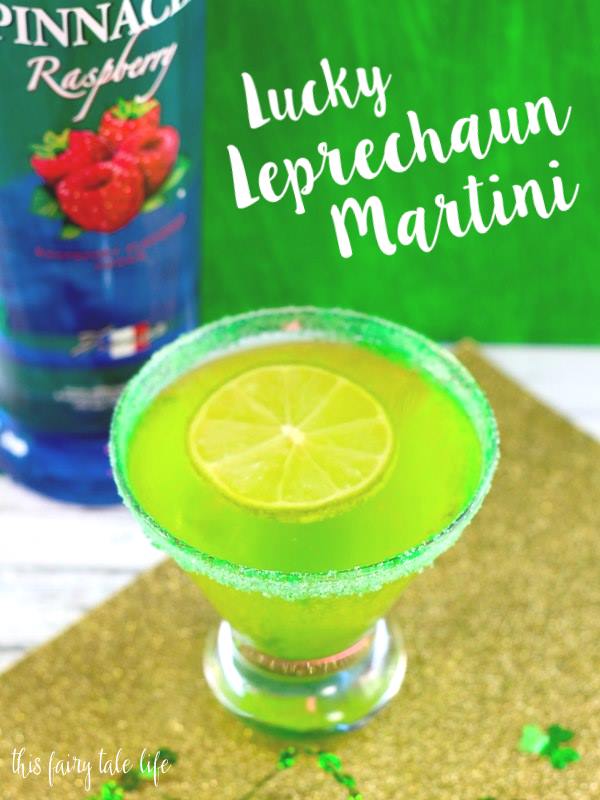 St. Patrick's Day is one of my favorite holidays. Who doesn't love a holiday that celebrates luck, rainbows, and gold? Not to mention the drinks. Oh yes, the drinks …
I love a good themed cocktail and St. Patrick's Day is perfect for that! I'm teaming up with Pinnacle® Vodka to bring you this St. Patrick's Day drink. It's my very own recipe and I've named it the Lucky Leprechaun Martini. It's a sweet and festive drink, plus it's green so if you have this in your hand all night, no one can pinch you!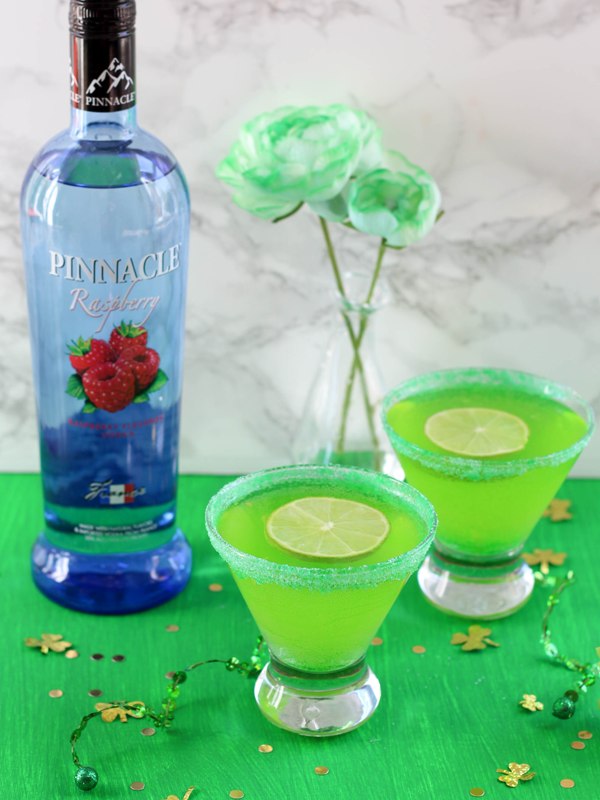 Lucky Leprechaun Martini
Combine 1 ounce Pinnacle® Raspberry Vodka with 1 ounce Midori melon liquor. Add 3 ounces of sparkling limeade and the juice of half a lemon (or to taste) and either stir or shake gently. Pour into a martini glass with a green sugar rim and garnish with slices of lime, if desired.
Don't have limeade? That's okay – lemonade would be just as tasty! In that situation, replace the lemon juice with lime juice. And if you want to make it sparkling, add a splash of club soda.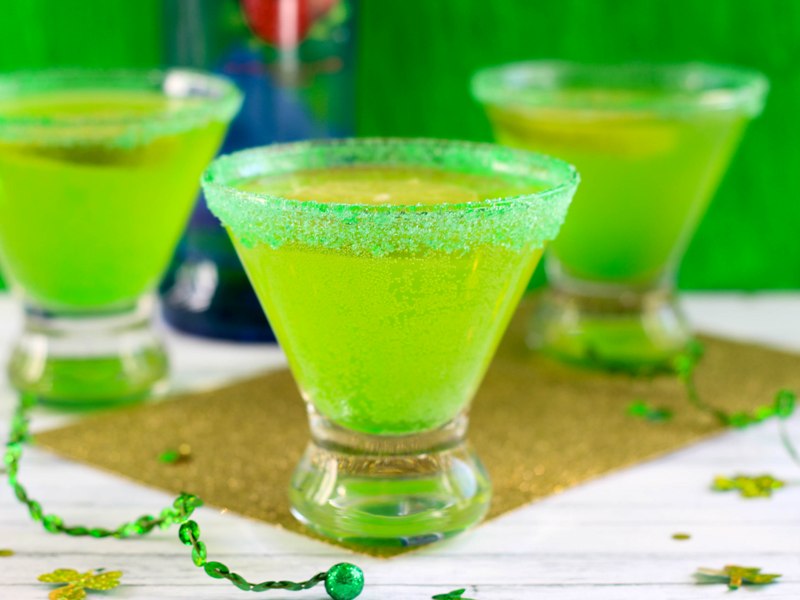 To make the green sugar, simply put a couple tablespoons of sugar into a wide shallow bowl and mix with 1 or 2 drops of green food coloring. Stir well until the sugar is green! Wet the rim of your martini glass with a lime wedge and then dip the glass into the sugar.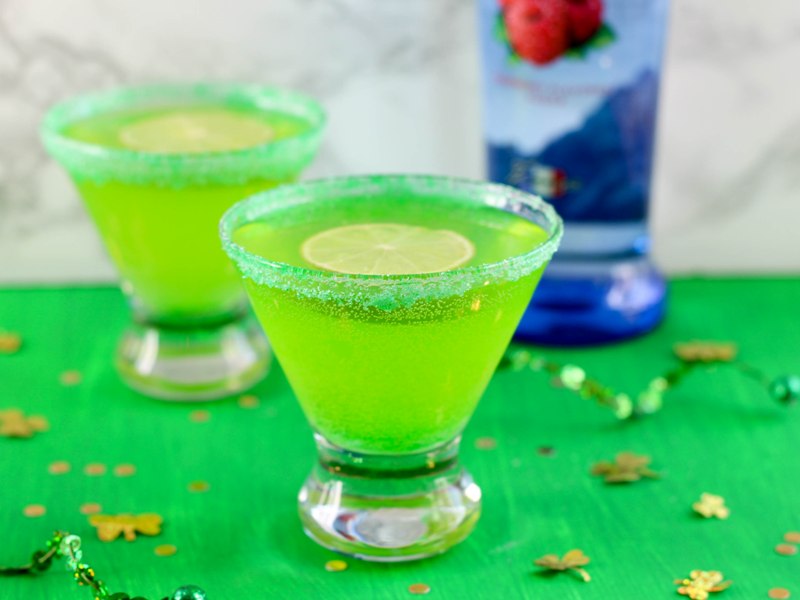 Do you guys have any traditions for St. Patrick's Day? My husband and I actually do something a bit odd, but in my humble opinion, brilliant. On St. Patrick's Day we go out to a Mexican restaurant, and on Cinco de Mayo we go to an Irish pub. That way we still can get the atmosphere for the holidays every year but we avoid the crazy crowds! Although last year our local Mexican restaurant was pretty packed on St. Patrick's Day. Maybe the secret is out!