Have you watched LUCA on Disney+ yet? LUCA was released on Friday and it's available for anyone who has a Disney+ subscription!
Disney and Pixar's original feature film "Luca" is a coming-of-age story about one young boy experiencing an unforgettable summer filled with gelato, pasta and endless scooter rides. Luca shares these adventures with his newfound best friend, but all the fun is threatened by a deeply-held secret: they are sea monsters from another world just below the water's surface.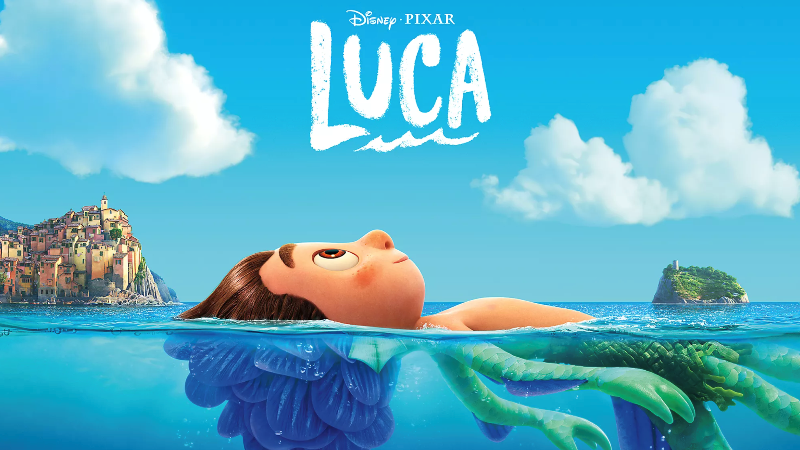 LUCA is a delightful summer film that deserved better than its straight-to-Disney+ release. I really enjoyed the light-hearted story after the heaviness of Pixar's last few films. It's nice to see a genuine friendship between two young male characters, which is rare in Disney movies.
I love Italy so it made my heart happy to see the Italian Riviera depicted in the film. Some of my fondest memories are from our visit to the Amalfi coast for our honeymoon, feasting on pasta and gelato, and dipping our toes in the Mediterranean Sea. I bet it's a really magical place to grow up!
And as is to be expected with Pixar films, the animation is beyond stunning. I kept staring at the texture on everyone's hair. Really incredible!
Overall, I thought LUCA was a wonderful, heartwarming film perfect for the whole family. Especially important for young boys to see a strong masculine friendship which is rarely depicted in animated movies.
If you loved LUCA as much as I did, then I have a treat for you! This LUCA printable activity packet has games and coloring pages the whole family can enjoy together.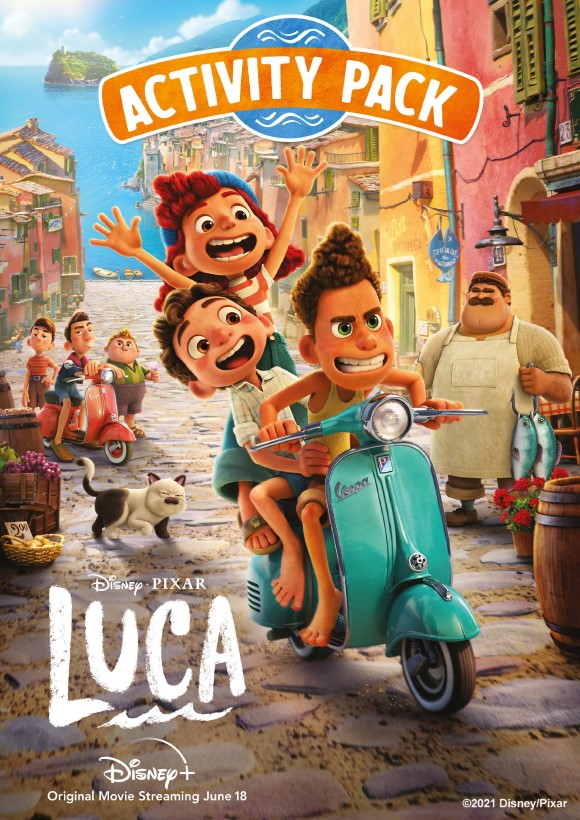 LUCA Printable Coloring Pages and Activities
To save these printable PDFs to your computer, click on the links below and the PDF will open in a new tab or window. Right click on the PDF and select "Save" or "Print."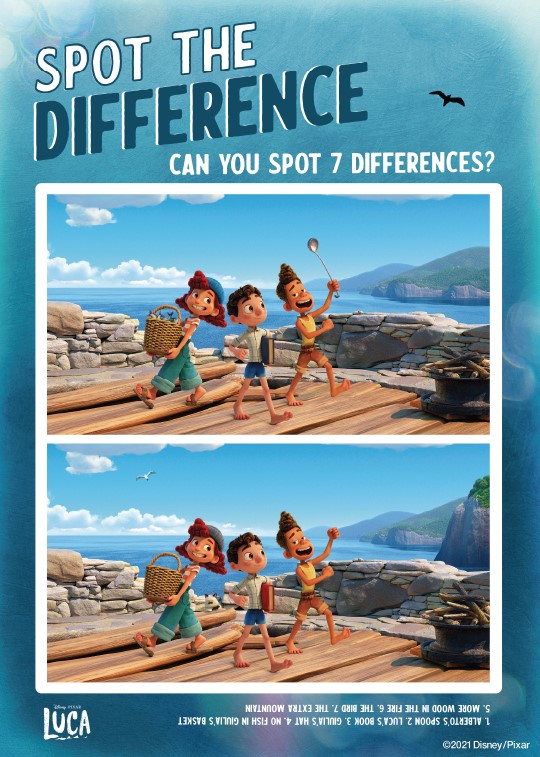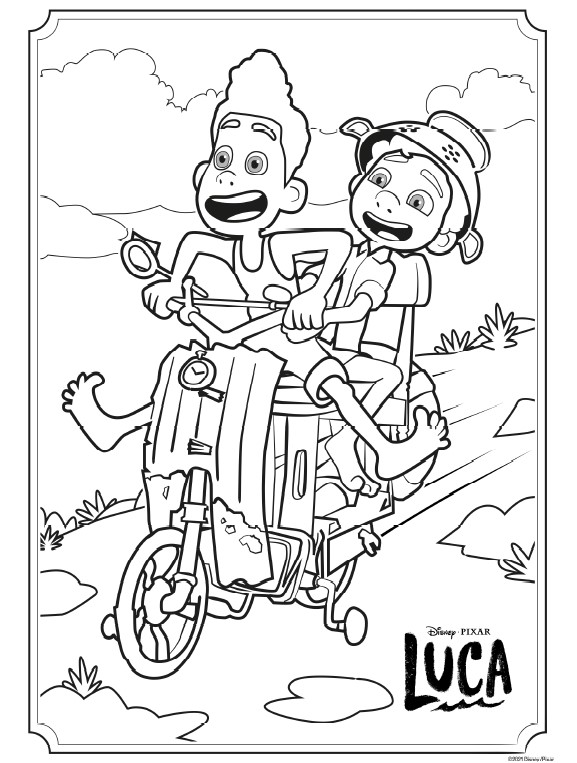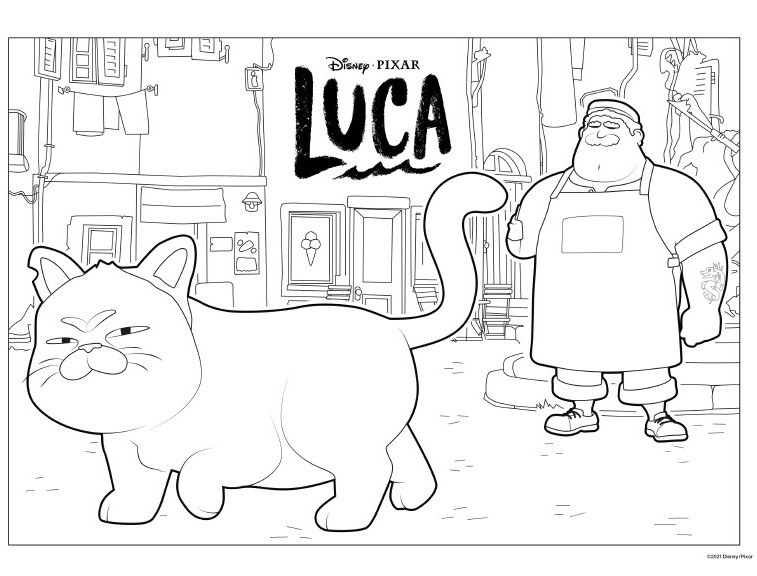 Be sure to check out LUCA, now available on Disney Plus!