In case you can't get to Oga's Cantina soon, you can bring Oga's Cantina to you! Enjoy these fun and unique cocktail recipes inspired by Star Wars: Galaxy's Edge at Disneyland and Walt Disney World.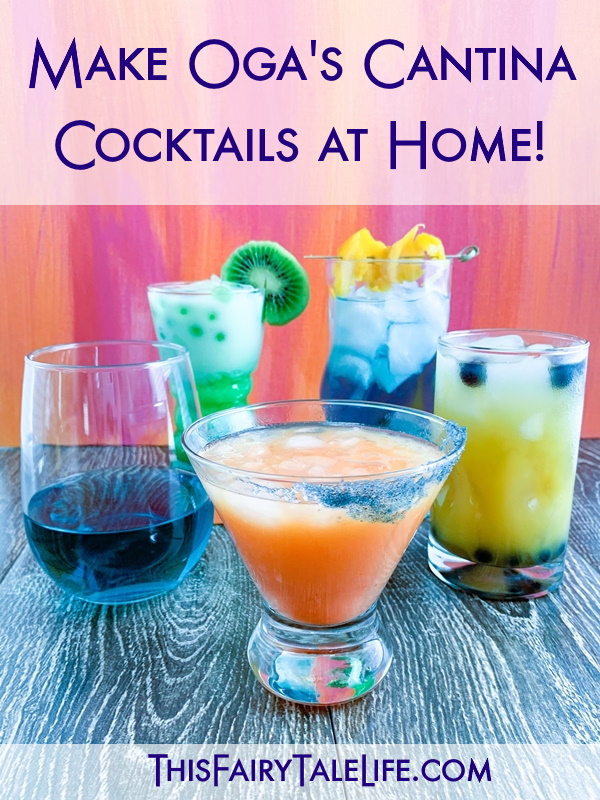 Like many of you, I am missing Disneyland a lot. Until they release new Annual Pass options, I decided to experiment with recreating some of the Star Wars: Galaxy's Edge unique drinks at home. And I'm pretty happy with how they turned out!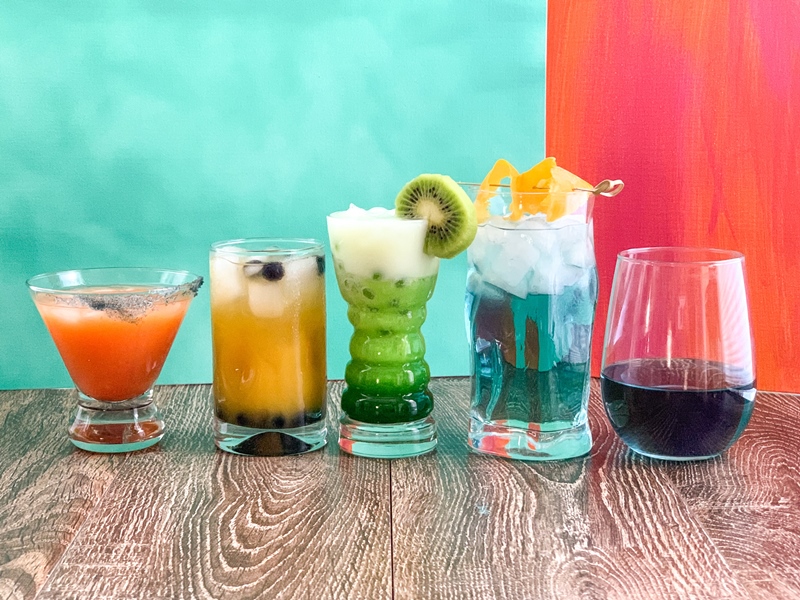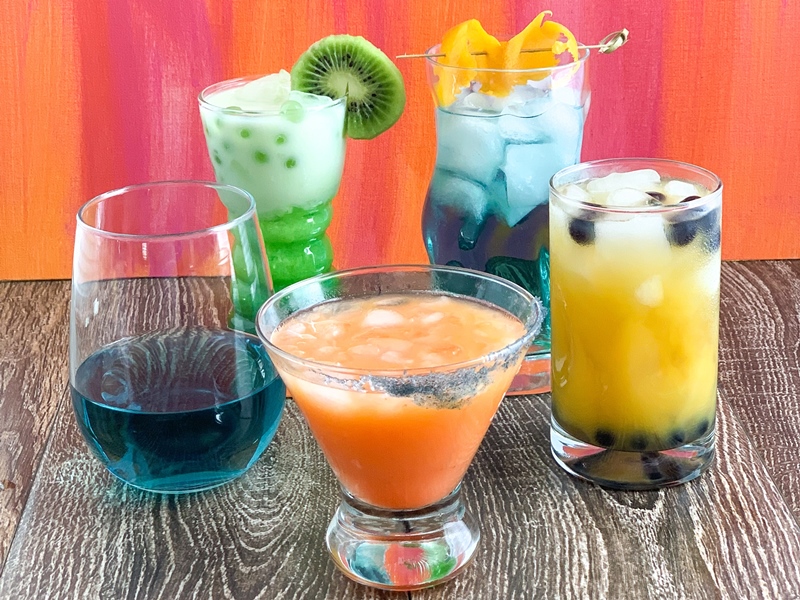 The thing that makes visiting Oga's Cantina so much fun are the really unique flavors in the drinks. After doing a bit of research, it seems like I've cracked the code for an Oga's Cantina inspired cocktail:
Citrus infused alcohol + unique juices and syrups + fun garnish
That's really all you need! I had a lot of fun trying to recreate these cocktails and while they are not *exact* copies of the Star Wars: Galaxy's Edge drinks, they are still delicious and satisfying. Like having a little piece of Disneyland in my kitchen.
I hope you enjoy these Star Wars themed cocktail ideas and they inspire to you to experiment at home!
Star Wars: Galaxy's Edge Inspired Cocktails
This article contains affiliate links, which means I may earn a commission if you make a purchase.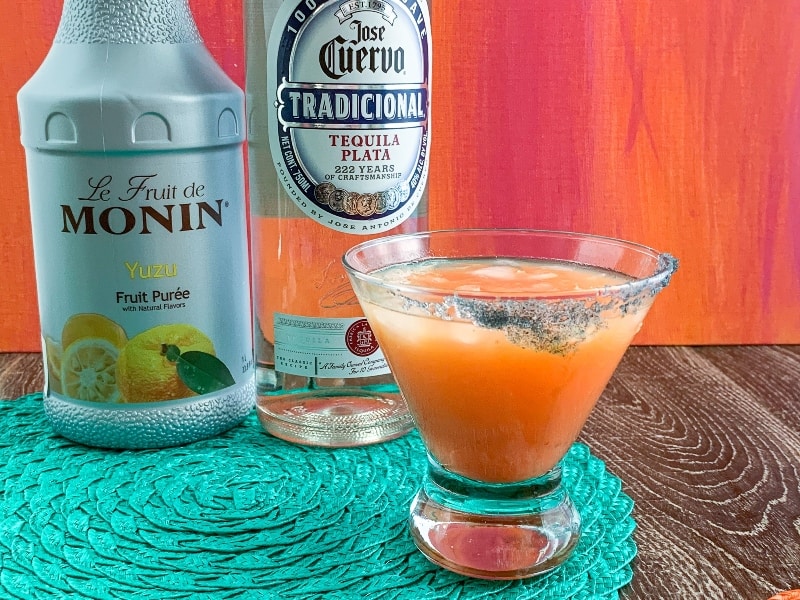 Outer Rim
This is the first drink I wanted to attempt at home since it's my absolute favorite at Oga's Cantina. It's basically a fruity-tropical margarita, with a passionfruit foam topping. Now, I'm not fancy enough to make the foam topping, but I did my best to recreate the flavor of the drink.
2 ounces tequila
1 ounce orange juice
1 ounce Yuzu syrup
Combine all ingredients in a glass and stir well. The yuzu syrup is thick so you really do need to stir well. Serve over ice in a salt-rimmed glass.
To make the black salt for the rim: In a small bowl, combine about one teaspoon of salt with one drop of blue food coloring and one drop of green food coloring. Mix well until the salt looks dark (it won't be exactly black). Transfer the salt to a plate. Wet the rim of your glass with either water or a lemon or orange slice, and roll the rim of the glass in the salt.
You can also buy black salt if you want to go the easy route!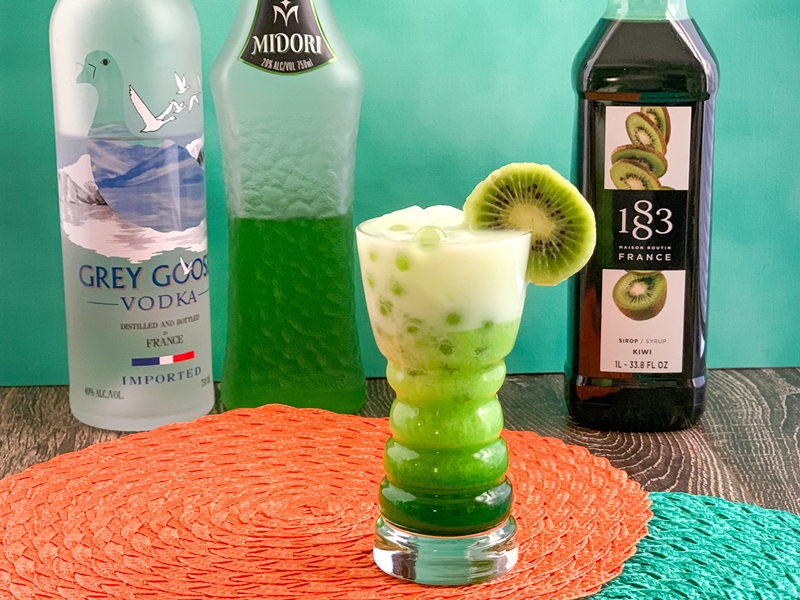 T-16 Skyhopper
This is another favorite, although Oga's version is a little too sweet and creamy for me so I rarely order it. When making my own at home, I experimented with the ingredients to make a version that's better suited for my palette.
2 ounce vodka
2 ounce Midori (or other melon liquor)
1 ounce kiwi syrup
1 ounce half-and-half (or any milk you have on hand)
There are two ways you can prepare this. I went for a fun layered look, but you'll want to make sure you stir it up before you drink it!
For layers: Combine the vodka and Midori and half the kiwi syrup and half the half-and-half in a martini shaker and shake well. Pour over ice. Slowly pour the other half of the kiwi syrup into the drink. It should sink to the bottom. Float the remainder of the half-and-half on top. Garnish with a slice of kiwi and kiwi popping pearls.
For no layers: Combine all ingredients in a martini shaker and shake well. Pour over ice. Garnish with a slice of kiwi and kiwi popping pearls.
Don't forget the fun glassware! I got these on Amazon.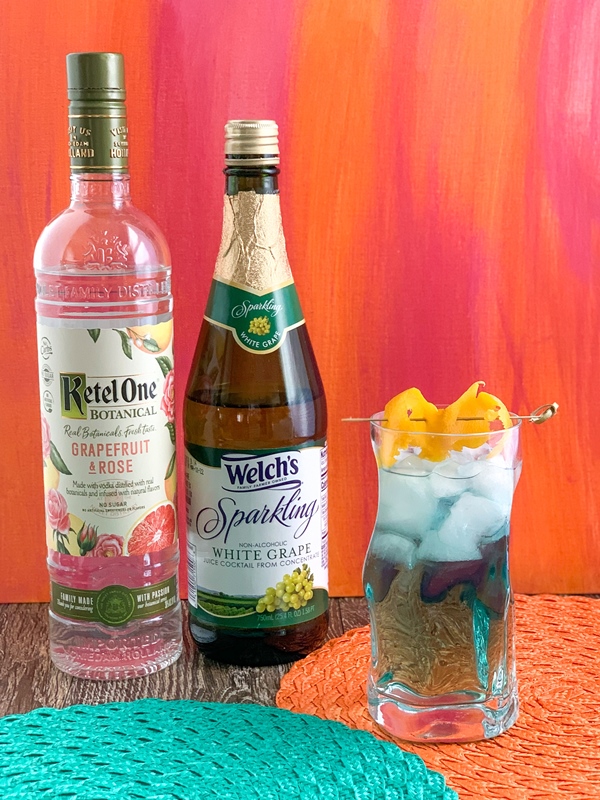 Jedi Mind Trick
This was a fun one! In my opinion I think this is the strongest drink that Oga serves, so I cut back on the vodka a little bit for my version. This was my first time experimenting with Grapefruit and Rose vodka and I gotta say I love it. I'm not a huge grapefruit fan but this vodka is more floral than tart.
This drink is traditionally made with Welch's White Grape juice, which my local store did not have but they had sparkling white grape juice which was a fine substitute in a pinch!
1 ounce Ketel One Grapefuit and Rose vodka
2 ounces Welch's White Grape Juice
1 ounce blue curacao (or triple sec and blue food coloring)
Combine all ingredients in a martini shaker and shake well. (Note – if using sparkling grape juice, do not shake. Combine and stir your ingredients instead.) Pour over ice. Garnish with an orange peel (optional).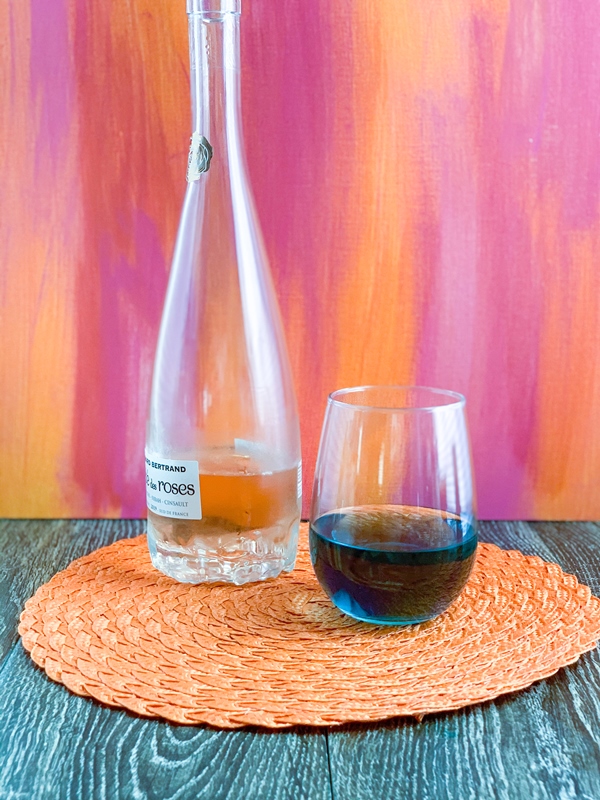 Toniray Wine
It's fairly easy to turn any white wine into the majestic teal wine from Alderaan. Just add a small (very small) drop of blue food coloring to a glass of your favorite white wine or rose wine, and stir well. Or, if you're sharing, add a drop or two of blue food coloring to a full bottle of wine.
For the true Oga's Cantina experience, look for a white that's more fruity and floral and dry. But if you're just going for aesthetics, you can use any white wine.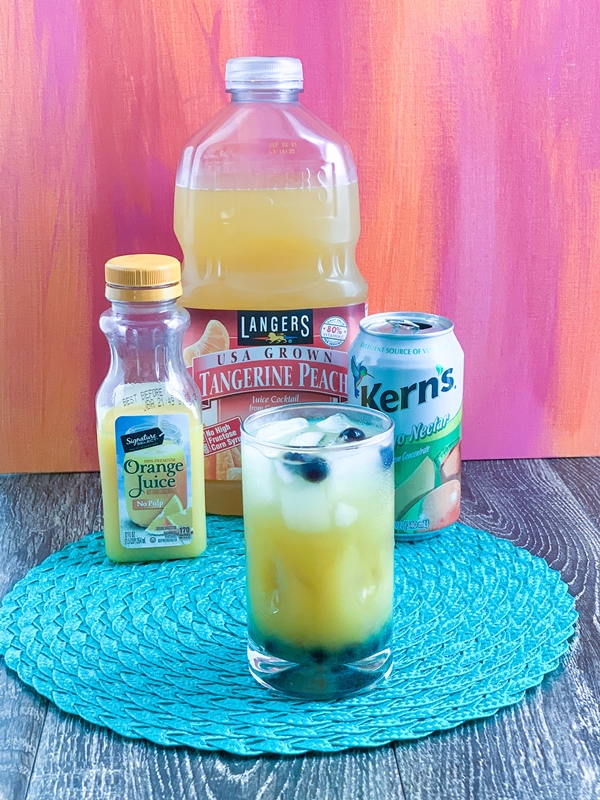 Cliff Dweller
The yummy Cliff Dweller inspired this non-alcoholic drink is a delicious combo of citrus, tropical fruits, and hibiscus. Oga's recipe includes coconut, which is a flavor I do not enjoy. But feel free to add a splash of coconut creme or coconut water to your drink! Garnish with some fun popping pearls and fruit slices if you got 'em.
2 ounces Tangerine-Peach juice
1 ounce Mango nectar
1 ounce orange juice
1/2 ounce hibiscus syrup
Combine all ingredients in a glass and stir well. Pour over ice and garnish with blueberry popping pearls.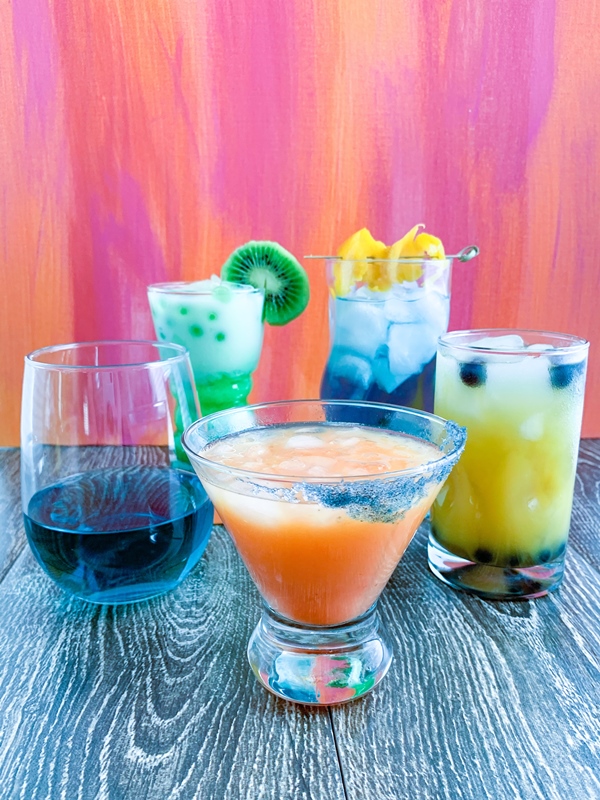 Whichever drink you make or however you customize it, I hope these help bring a little bit of that Disneyland & Star Wars magic to you at home!