CHOC Walk is back!!
After a few years off due to social distancing, and a fun 30th anniversary CHOC Adventure in the Park, the official CHOC Walk is back at the Disneyland Resort for its 31st year!
Save the date for Sunday, August 20, 2023!
Disclaimer – I am part of the CHOC Walk Influencer Team but I participate and fundraise on my own.
What is CHOC Walk?
CHOC Walk in the Park is a fundraiser for Childrens Hospital of Orange County. It's a 3 mile charity walk through Disneyland Park, Disney California Adventure, and Downtown Disney District before the parks open to the public.
The best part about the Walk is seeing all the passionate teams who are brought together to raise money for charity, and spending time with friends! Even through it was early, everyone was so happy and having a good time … how could you not, you're at Disneyland!
2023 Choc Walk Ambassador
I want to introduce you to this year's CHOC Walk in the Park Ambassador – Hudson Kent! Hudson was only 15 months old when he was diagnosed with kidney cancer. Through CHOC, he underwent four surgeries and six months of chemotherapy before he was three years old. The Kent family says, "CHOC not only took care of Hudson, but our whole family by being patient, kind, understanding, and simply just being present for us."
Today Hudson is 12 years cancer free! Hudson still goes to CHOC for follow-up appointments.
You can see hear more about Hudson's story during the opening ceremonies of CHOC Walk in the Park on August 20!
Join Our CHOC Walk Team!
You can join as an individual walker, OR you can
join our Disneyland Brides and Grooms team
! Family and friends may join us too, and strollers are welcome! I hope you will consider joining us. We will be rocking our Bride and Groom ears and representing the wonderful Disney weddings community! Disney Brides & Grooms Rock!!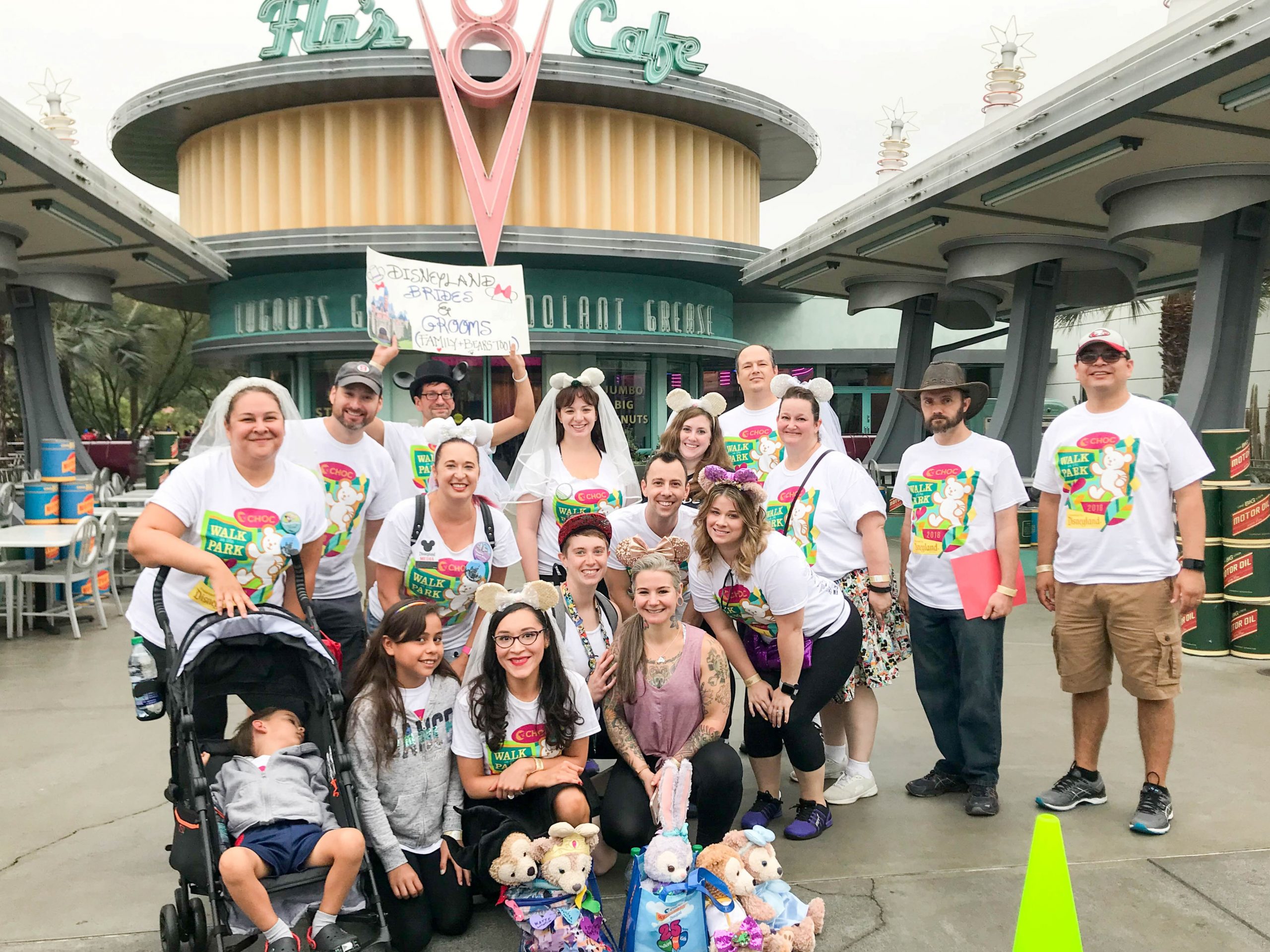 How to Register for CHOC Walk in the Park
Please visit our team page: Disneyland Brides and Grooms. Or register as an independent walker by clicking this CHOC Walk link.
All event participants ages 3 and older will need to register and reach the fundraising minimum in order to attend the event.

Early bird fundraising minimum: $125 per person if you register by May 31, 2023
General fundraising minimum: $150 per person if you register June 1, 2023 or later
Little guests ages 2 and younger – FREE
This total may be reached through personal payments, donations from others or a combination of both.

Nonrefundable registration fee: $15

Will be charged during registration in order to reserve your spot.
This $15 will go toward your fundraising minimum for the event.

Deadline to reach your fundraising minimum: August 18 – 19 (event check-in)
If you can't join us in person this year, please consider making a donation to our team. In the past our team has raised $1500 and this year we have a goal of $3000! You can donate as little as $5, and every dollar counts! You can view our team roster here and help a team member reach their minimum fundraising goal of $125.
Who do we walk for? Disneyland Brides and Grooms walk so every kid has a chance at a happily ever after. Thank you for your support!
***
Visit the CHOC Walk in the Park website for additional information.