What a day! If you didn't know, the New York Bridal Market is happening right now in New York City, and today was the Alfred Angelo runway show. Which means the public just got its first look at the 2015 Disney wedding gowns from Alfred Angelo, including the much-hyped Elsa gown. (And yes, they made it snow on the runway.)
I was not able to attend since I'm stuck across the country in Los Angeles, but my dear internet friend Stitch Kingdom granted me permission to share these photos he took from the Alfred Angelo runway show. These are all from his Instagram account, so be sure to go over there and give him a follow and say "thanks!" (And if you want, you can give me a follow too … I'm @mindyjoym over there!)
2015 Disney Wedding Gowns from Alfred Angelo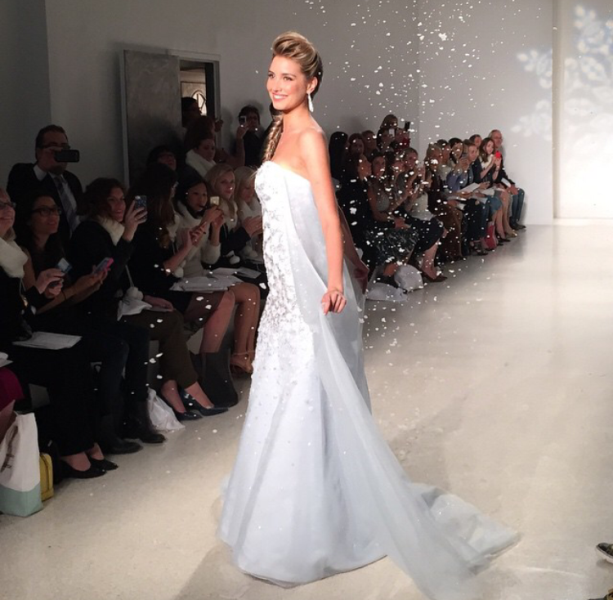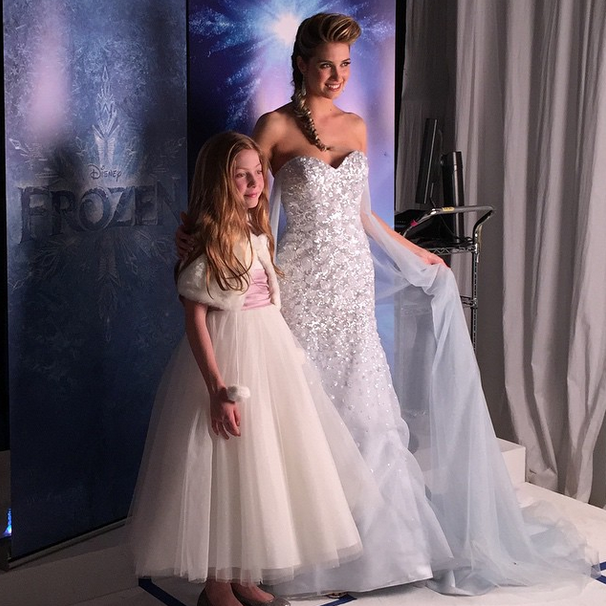 Let's just get this one out of the way … here is the Elsa gown in ice blue (and is that a new Blossom flower girl dress option?)

Snow White gown in a bold red.

Ariel gown in blue (a darker, more teal blue than the Elsa gown).
By the way, historically, all these gowns will also be available in white and/or ivory.

Tiana gown (or, based on comments by Alfred Angelo, a jumpsuit!) in purple.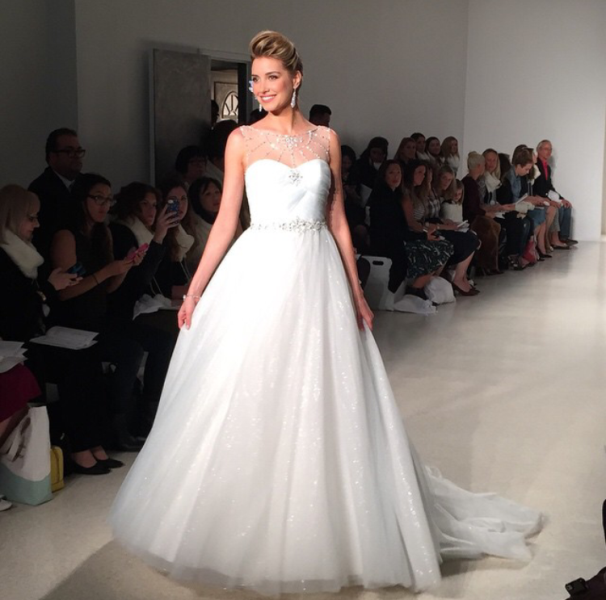 Cinderella gown.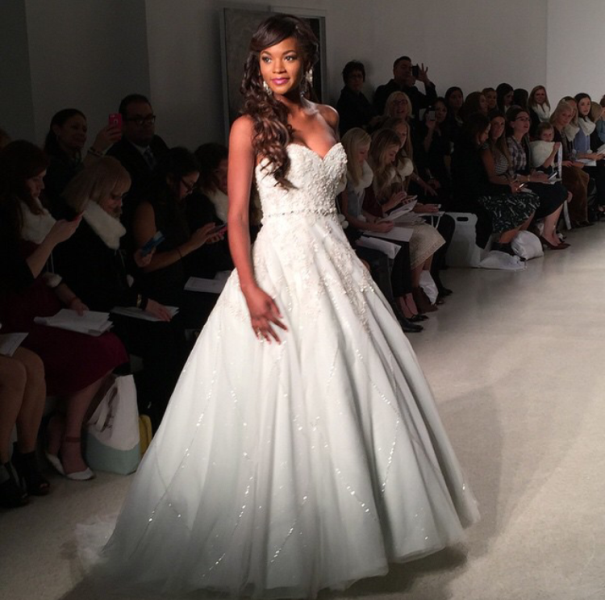 Jasmine gown (we also know from the Good Morning America segment that this gown is also available in light yellow).

Rapunzel gown (is that a hint of pink under the sheer skirt overlay?)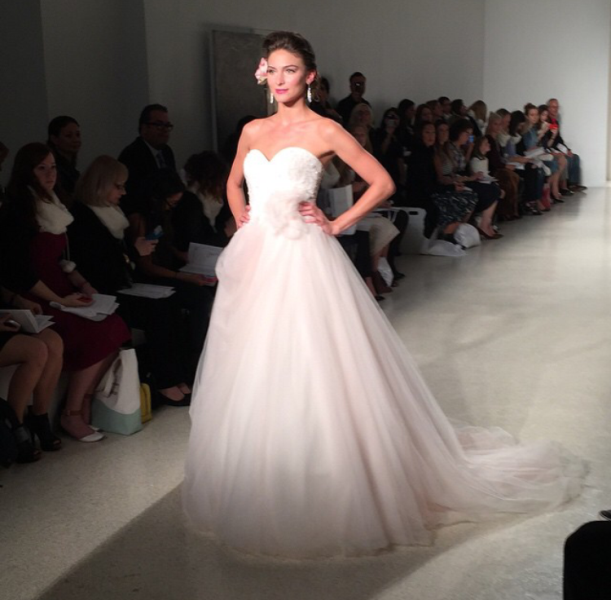 Sleeping Beauty gown – also looks like the skirt is pale pink.

Stitch Kingdom also shared an image of what looks to be a new shoe bag, this one inspired by "Frozen" with Olaf's phrase, "Some people are worth melting for."
Here's a video of the Good Morning America segment debuting three of the gowns:
What do you think of the new gowns? I do have one question … where is the Anna gown?