This week I had the chance to watch a screening of the new live action Disney movie "Alexander and the Terrible, Horrible, No Good, Very Bad Day," which opens in theaters everywhere tomorrow, Friday October 10. If you are not familiar with the plot because you didn't read the book as a kid (like me), here's the official synopsis of the movie:
Disney's "Alexander and the Terrible, Horrible, No Good, Very Bad Day" follows the exploits of 11-year-old Alexander (Ed Oxenbould) as he experiences the most terrible and horrible day of his young life — a day that begins with gum stuck in his hair, followed by one calamity after another. But when Alexander tells his upbeat family about the misadventures of his disastrous day, he finds little sympathy and begins to wonder if bad things only happen to him. He soon learns that he's not alone when his mom (Jennifer Garner), dad (Steve Carell), brother (Dylan Minnette) and sister (Kerris Dorsey) all find themselves living through their own terrible, horrible, no good, very bad day.
And here is the official trailer:
I'm happy to say I really enjoyed this movie! I went into it kind of skeptical because I usually don't enjoy these types of "quirky" family-fun movies, but "Alexander" was really well done. Steve Carell was very believable as the ever-optimistic dad – subtly funny but not too over-the-top like past characters he has done. Jennifer Gardner, who is distractingly beautiful and also looks unnaturally amazing for being a full-time working mother of four kids (just sayin'), had some great comedic moments, especially a moment with Dick Van Dyke in a short cameo role.
The kids of the movie – none of whom I was familiar with before now – also all had their own big moments and did a great job naturally moving the story along, which can be difficult with such a large ensemble.
I especially enjoyed seeing supporting actors Megan Mullally and Donald Glover up on the screen. I am a big fan of both of them and my only complaint there would be not enough screen time!
The plot and writing for "Alexander" were really strong. While the series of wacky events may be a little far-fetched, nothing made me roll my eyes or seemed completely insane. I felt the movie moved along great and I was never bored. And generally it's really difficult to impress me with movie endings (why are movie endings ALWAYS so awkward?), but "Alexander" wrapped up nicely. It felt kind of like watching a Disney Channel movie, but kicked up a notch.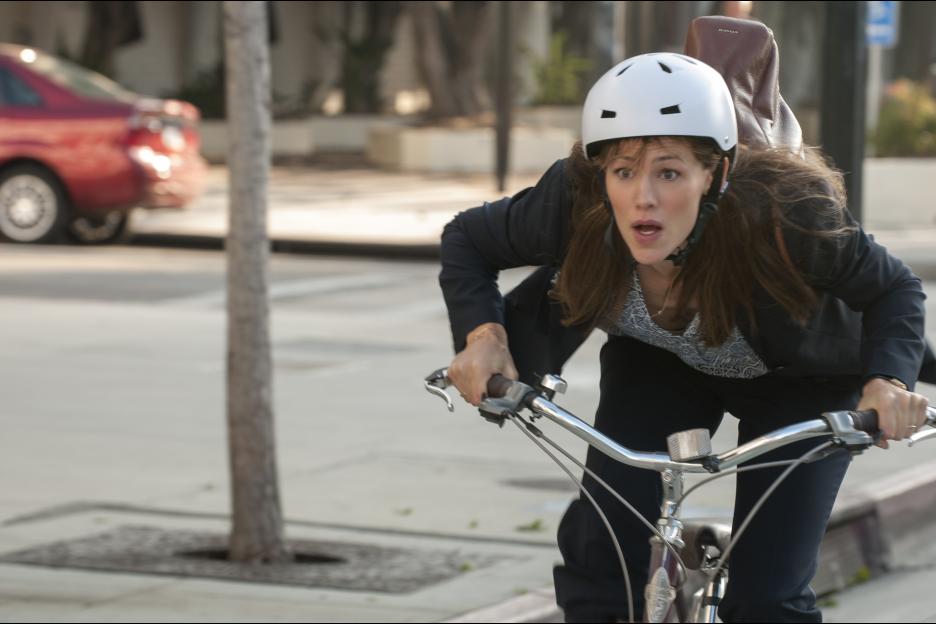 Overall, I would really recommend this fun and feel-good movie for kids and adults alike. It would make for a fun date movie or just an afternoon escape. A+ from me.
"Alexander and the Terrible, Horrible, No Good, Very Bad Day," directed by Independent Spirit Award-winner Miguel Arteta ("The Good Girl," "Cedar Rapids," "Youth in Revolt") from a screenplay by Rob Lieber, is a 21 Laps Entertainment/Jim Henson Company production. The film hits theaters nationwide Oct. 10, 2014.
All images provided by Disney.