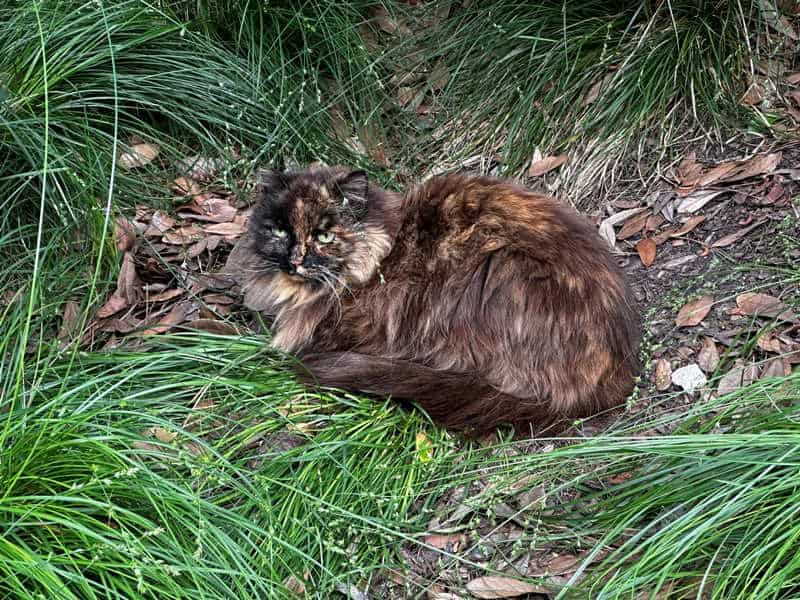 You may have heard about or even spotted a cat wandering around the Disneyland Resort, but how much do you really know about why they live there?
As a cat lover myself, I've always had a fondness for the Disneyland cats and I'm always on the lookout for them during every visit!
I personally have spotted cats all around the Resort, including on the grounds of the Haunted Mansion, running across Batuu, rubbing against my ankles while dining at Trader Sam's, and sunning on the rocks of Grizzly Peak. There were even 3 kittens living in the bushes at the Rose Court Garden during our wedding ceremony!
Disneyland officials keep a tight lip about the cat population at Disneyland, so tales about the feral critters come from anonymous Cast Members and word-of-mouth discussion amongst regular Guests.
The legacy of the Disneyland cats could potentially go back as far to Disneyland's humble beginnings. Legend has it that Walt Disney discovered a group of cats had taken up residence inside Sleeping Beauty Castle shortly after the park opened. Some of the cats were adopted out but some were kept on property to help with the rodent population. (source)
Now, Disneyland operations cares for approximately 100-200 cats on property, making sure they are well fed with feeding stations set up in areas hidden to Guests. Cats are nocturnal animals, so they mostly sleep during the day and hunt at night, after the parks are closed and Guests are no longer around. During Covid it was reported that the cats had basically "taken over" an empty Disneyland, which I'm sure they loved!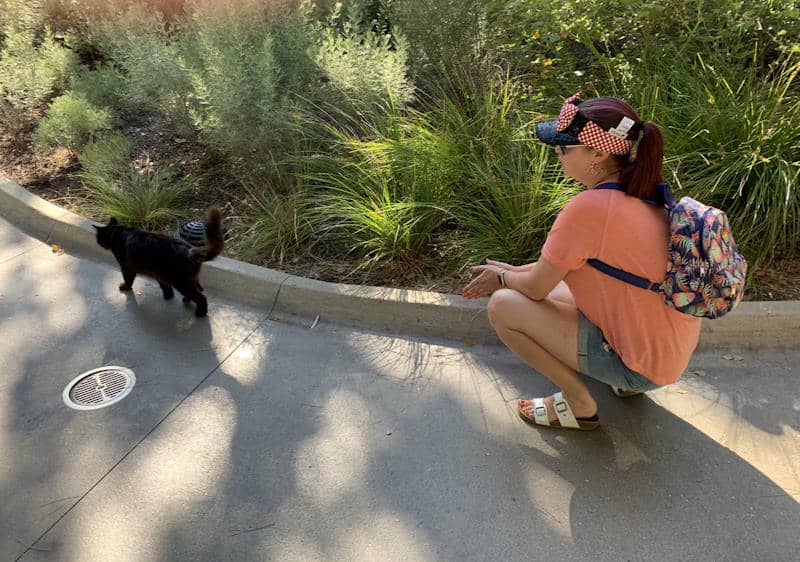 Veterinary Cast Members (the same ones who care for the Disneyland horses) also monitor the cats for any health issues and get them care as needed. New cats that wander in are spayed/neutered and given vaccines, and any kittens born on property are adopted out to Cast Members.
Cast Members may also adopt cats when they get older or become too comfortable with Guests (which can be a safety concern for both parties). In 2022, beloved Disneyland cat Francisco was adopted by a Cast Member when her health started declining due to older age. And just recently, sweet Nutmeg – a regular at Magic Key Terrace – crossed over the rainbow bridge after being cared for by Cast Members. Nutmeg was at least 10 years old.
Some Disneyland cats are so popular they have drinks named after them! "Nutmeg" is a secret menu cocktail at Magic Key Terrace. The cocktail is made with rum, Frangelico, and half & half.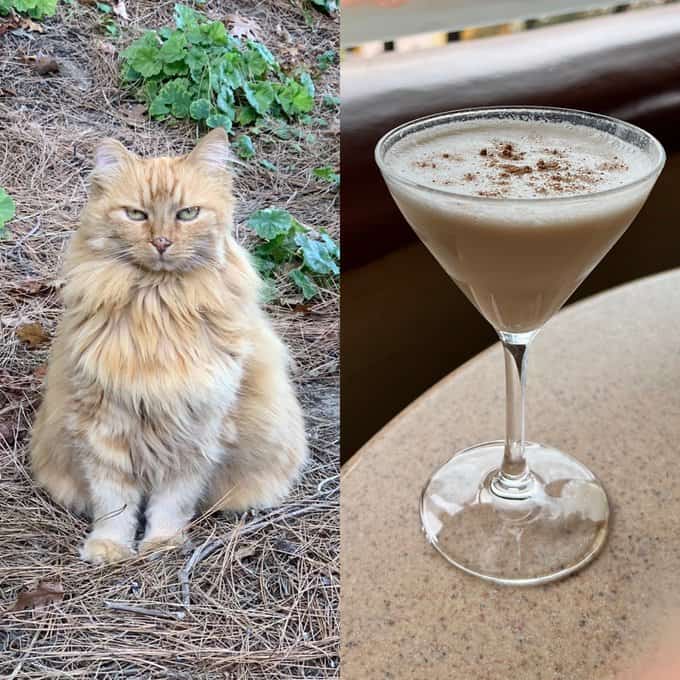 So how can you spot a Disneyland cat for yourself? Here are some tips!
Cats tend to come out in the evening and during cooler weather. If it's too hot or it's rainy, they will stay hidden away.
Disneyland cats generally do not want to interact with humans, so look for them up on hills or in quieter areas, like the tram route or the paths around the Disneyland Hotel.
The most reliable cat is Snickers, a tortie who hangs out in the forest area next to Grizzly River Rapids. Another cat, a white cat with a black tail named Evelyn, likes to hang out on the other side of Grizzly Peak near the waterfall.
The Disneyland Hotel is ripe with cats. They love to spend time in the lush landscaping around the grounds, and you can often see them darting across paths.
Updates are infrequent, but you can follow the Disneyland Cats account on Instagram to see where cats hang out.
Please remember to exercise caution when approaching a Disneyland cat! Disney doesn't want Guests to interact with the cats but if the baby wants pets, it's tough to resist. Most importantly, DO NOT FEED THE CATS. People food or cat food! The cats' diets are monitored by staff at Disneyland, and feeding the cats something outside their diet can be harmful.
And, if you spot a Disneyland cat, please send me a photo! I love keeping track of them.