*Update* The photographer, Degrees North Images, reached out to me to say THEY made the sign, AND it's available to purchase on Etsy! "I actually made that sign for them! I always recommend unplugged ceremonies and offer to create a sign for my couples!" the company told me in a tweet. AWESOME!!!
By now you all have probably seen the beautiful DIY Disney themed centerpieces from Ty and Ashley's wedding, but what really caught my eye is this super clever Disney unplugged wedding sign.
Can you spot all the Disney cuteness? There are eight Disney references, by my count!
In case you are not familiar with the term "unplugged wedding," it is the decision to have all guests put away their cameras and phones during the ceremony. You may choose to do this for a couple of reasons. First, it allows all guests to be focused and present with the couple getting married, instead of fiddling with their phones. And also, it avoids those ugly pictures of guests leaning into the aisle with their phones to catch the bride or groom coming down the aisle. I have been to a couple of unplugged weddings and I think it's a great idea!
Disney Unplugged Wedding Sign
The sign reads:
Our photographer is capturing every magical moment!

It's a very important date and we just can't wait to share our first kisses as Mr. and Mrs.

We're so glad you came and we've got one request, something to help make our ceremony the best.

Please take your [camera] devices and store them away, we just want your smiles aiming our way.

We love our photographer and you will too, 'cause she wants to share all of our photos with you!

So sit back and relax and show us that grin while we share with you the love that we're in!
And look: no phones or cameras in the aisle!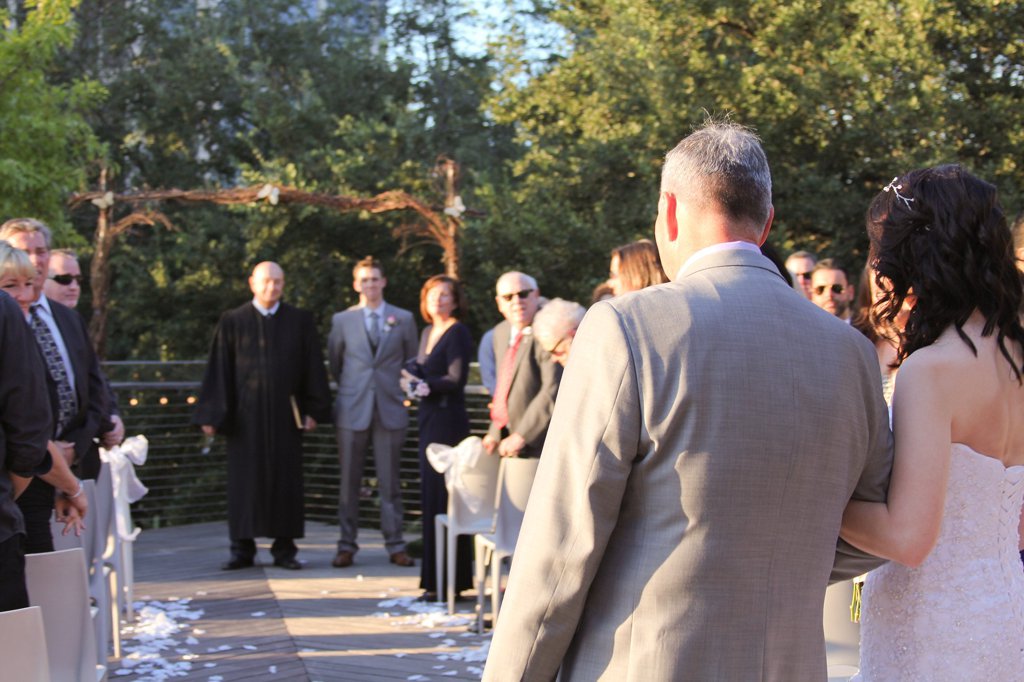 I'm sure their photographer Degrees North Images really appreciated the unplugged wedding request, and I hope all of Ty and Ashley's guests appreciated the Disney touches in this sign! I know I would have! Be sure to head over to PopSugar to see the rest of this lovely Disney "at home" wedding.
Would you have an unplugged wedding?
Images from PopSugar