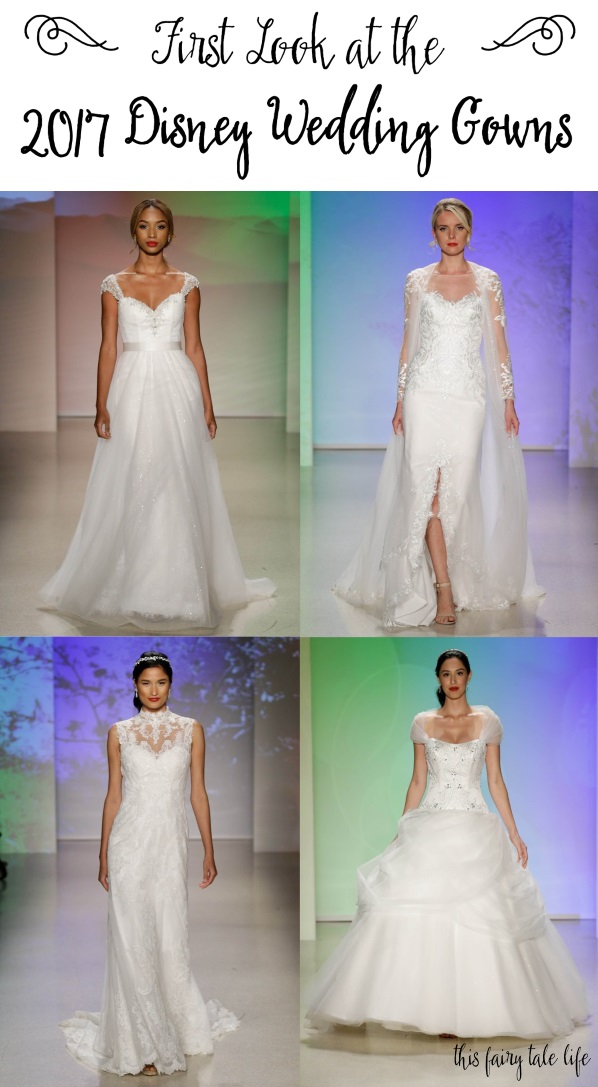 On Wednesday, Alfred Angelo officially unveiled their 2017 collection at NY Bridal Market, which includes the newest Disney's Fairy Tale Wedding Gowns!
This is one of my favorite events of the year. I just can't get enough of these pretty gowns! And after over five years of this collection, I love the way they continue to re-imagine all the princesses. And this year we have TWO new princess gowns to swoon over!
You may remember I got a peek at some of the new Disney wedding gowns at LA Bridal Market, including the new Mulan gown. Also new this year is a Pocahontas gown!! I love both of them!
Let's take a closer look at the new 2017 Disney wedding gowns!
2017 Disney wedding gowns from Alfred Angelo
Ariel
The Ariel gown is a true mermaid gown this year, and I love how it really flairs out at the bottom.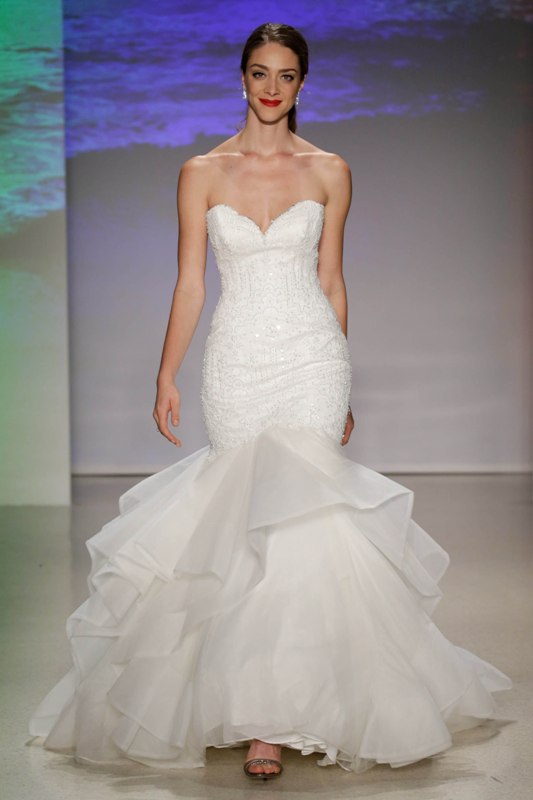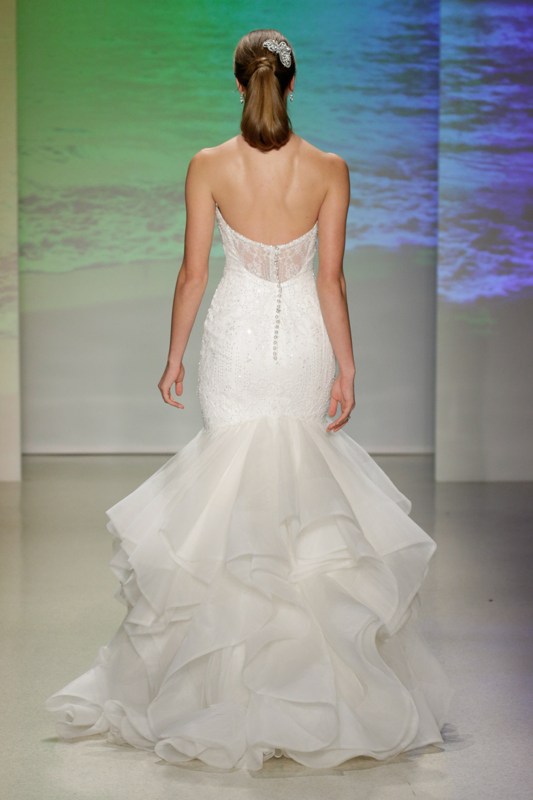 Belle
The Belle dress has little petal detailing on the bodice and pretty pickups on the skirt of the gown. And take a look at that gorgeous beaded belt!
Cinderella
I absolutely love the crystal beading along the neckline of this year's Cinderella gown.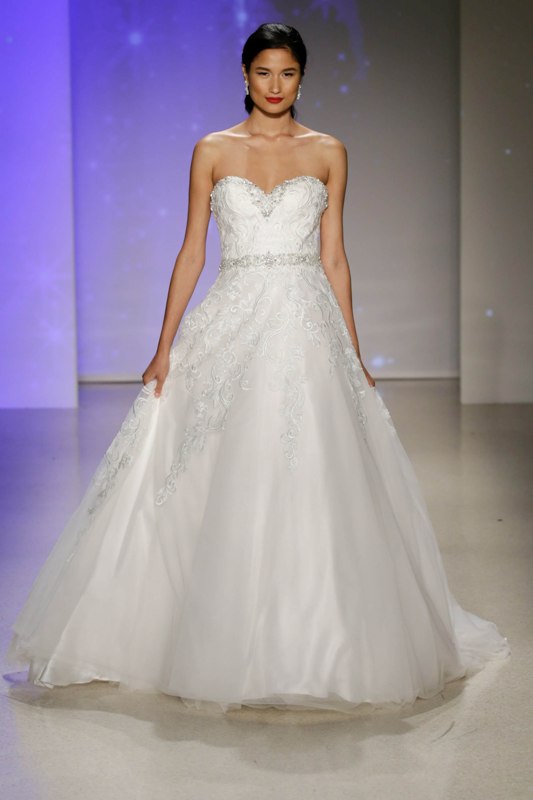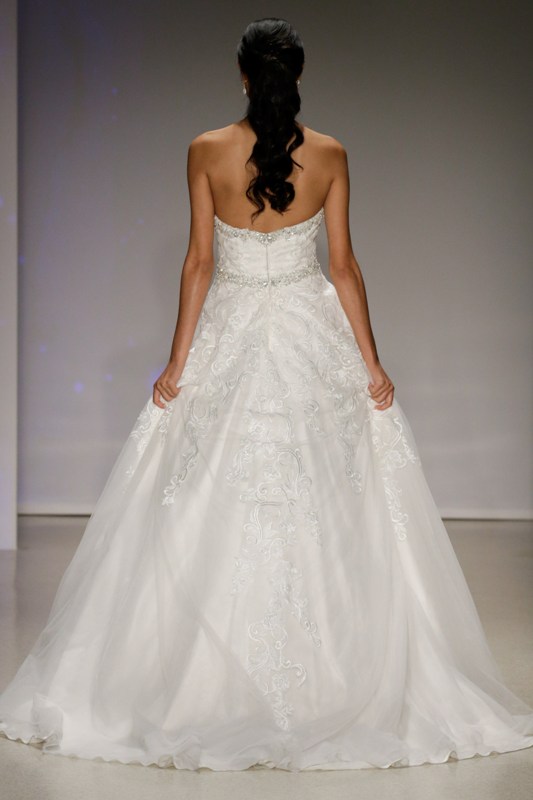 Elsa
This year's Elsa dress has pretty snowflake embroidery on the bodice and a high slit that evokes Elsa's infamous blue dress. Of course it comes with the Elsa signature cape (actually a vest) which is detachable, although, why would you want to?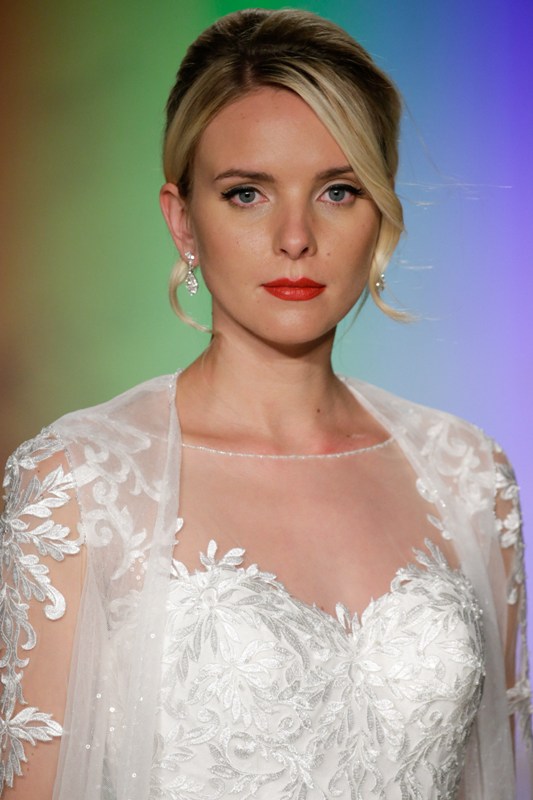 Jasmine
I really like the shoulder cap sleeves on the Jasmine gown, and also check out the shimmer in the skirt!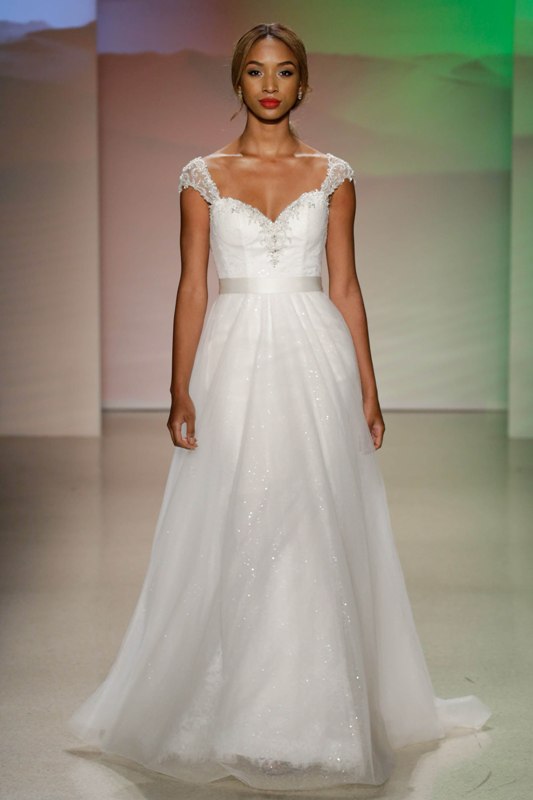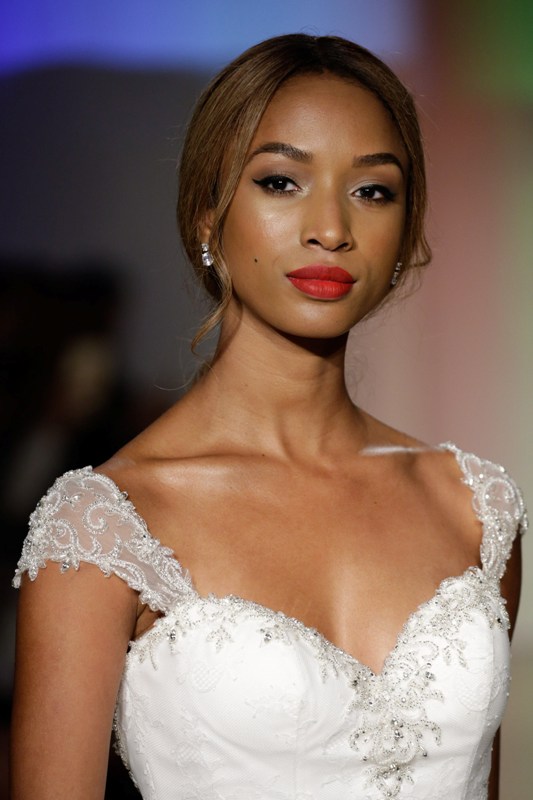 Mulan
Since Mulan is my favorite princess, I am SO EXCITED for the addition of the Mulan gown! I love how it looks; I especially love the mandarin collar with lace detailing. And check out the gorgeous back! So, so pretty.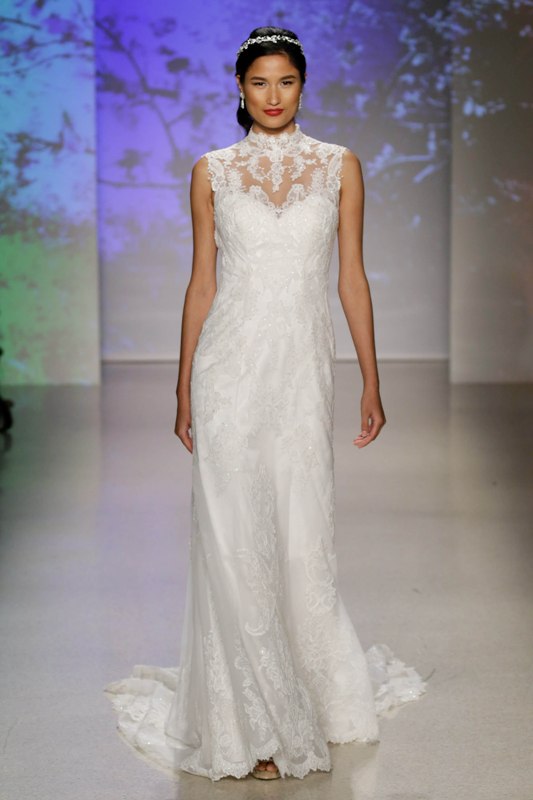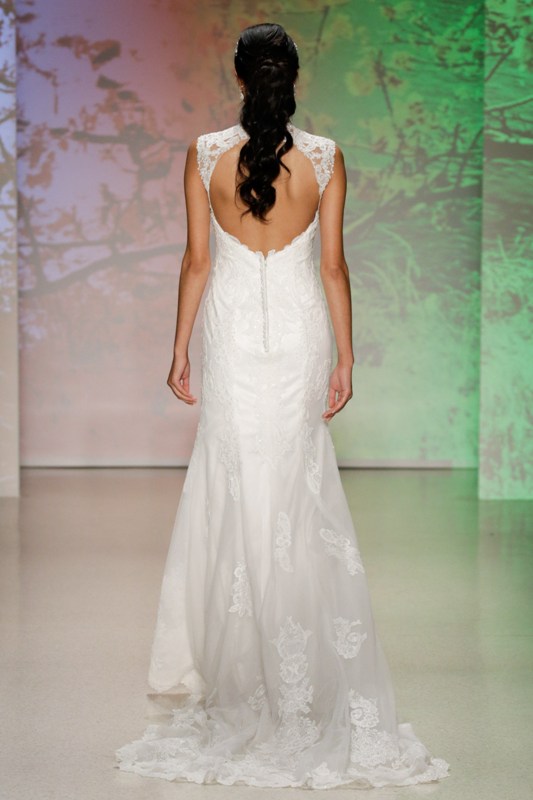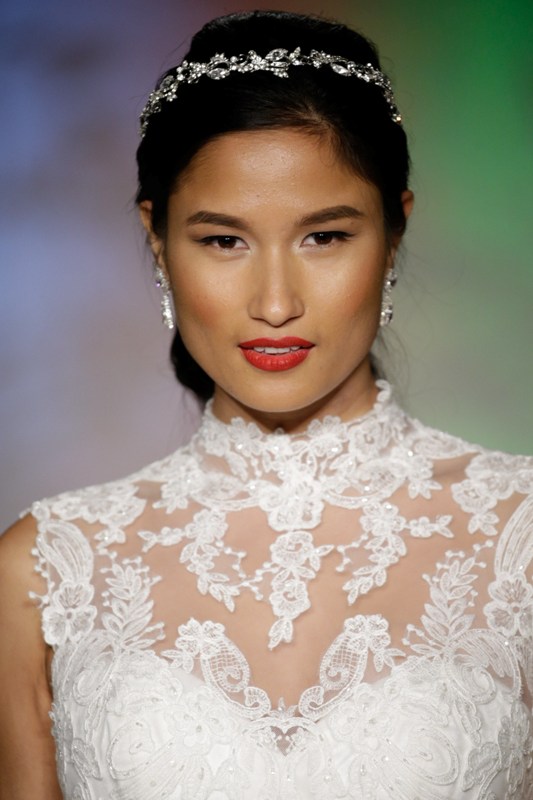 Pocahontas
Also new this season is Pocahontas! The tulle drapped over one shoulder mimics Pocahontas' signature brown dress. I'm excited for this new addition to the Princess style lineup!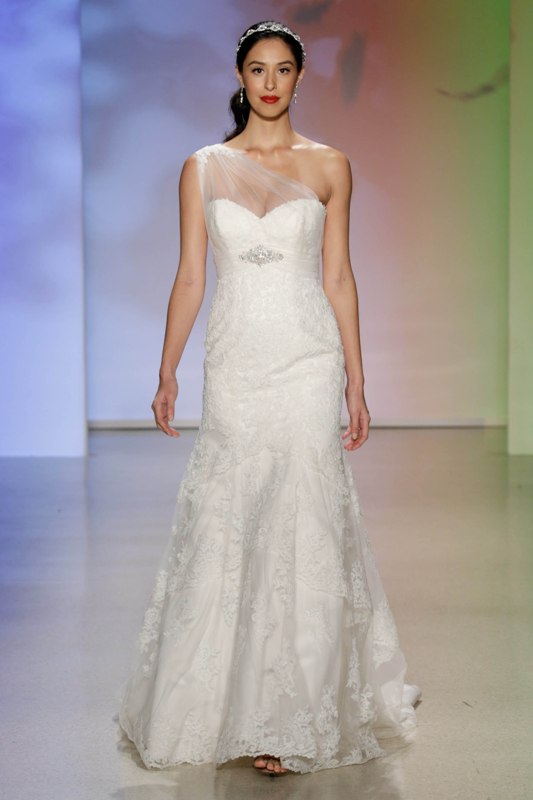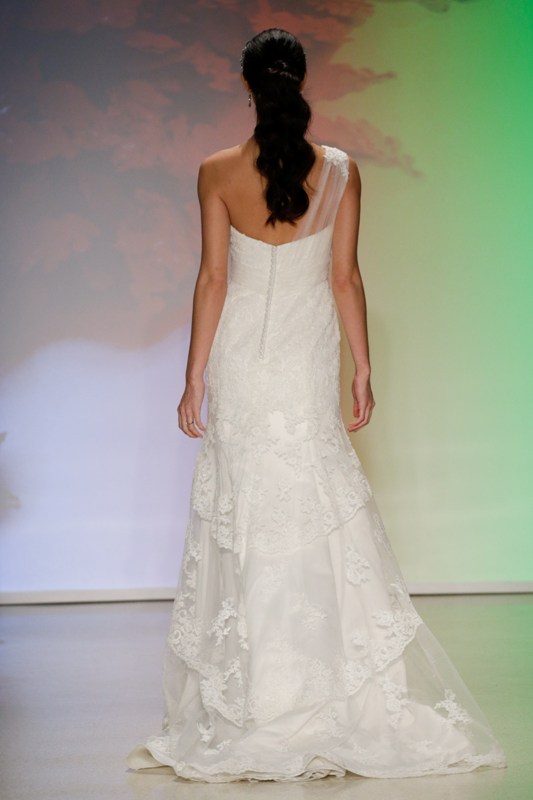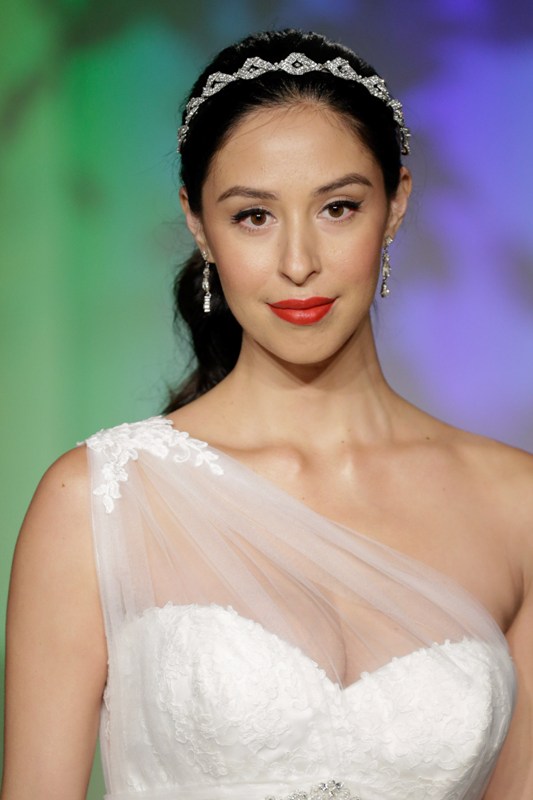 Rapunzel
Of course Rapunzel's gown always has to have flowers! This year's gown also features a detachable belt with a long ribbon down the back, which I just love! I wish the ribbon belt were available in a light pink or light lavender to really match Rapunzel's style!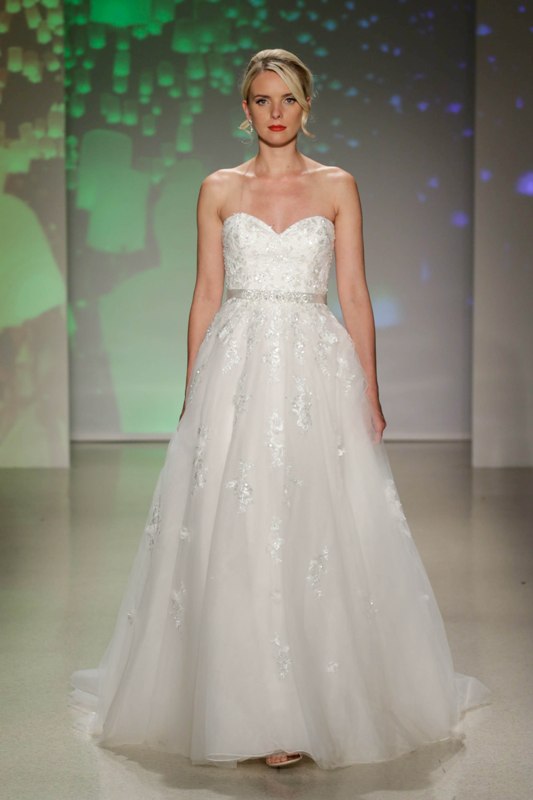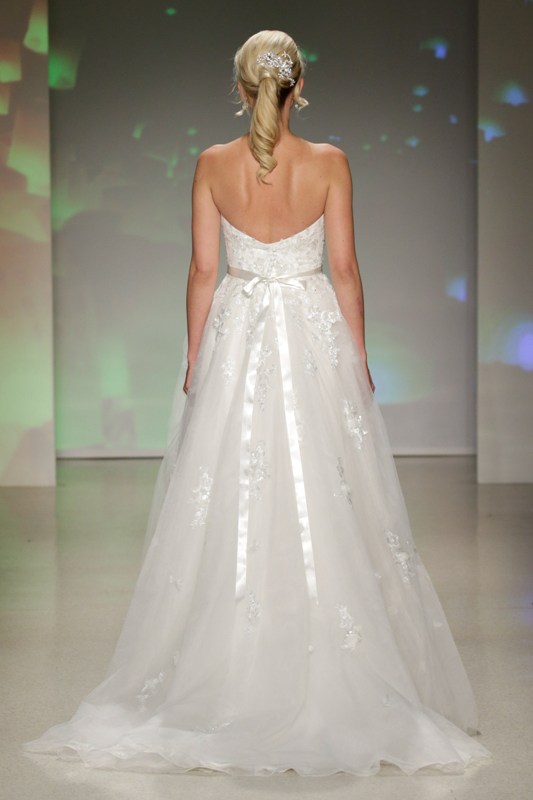 Sleeping Beauty
The Sleeping Beauty gown is always one of my favorites. If I'm being honest, this plunging neckline doesn't do much for me … but I am all about that back!! Look at the beautiful lace and the row of buttons! It is absolutely stunning.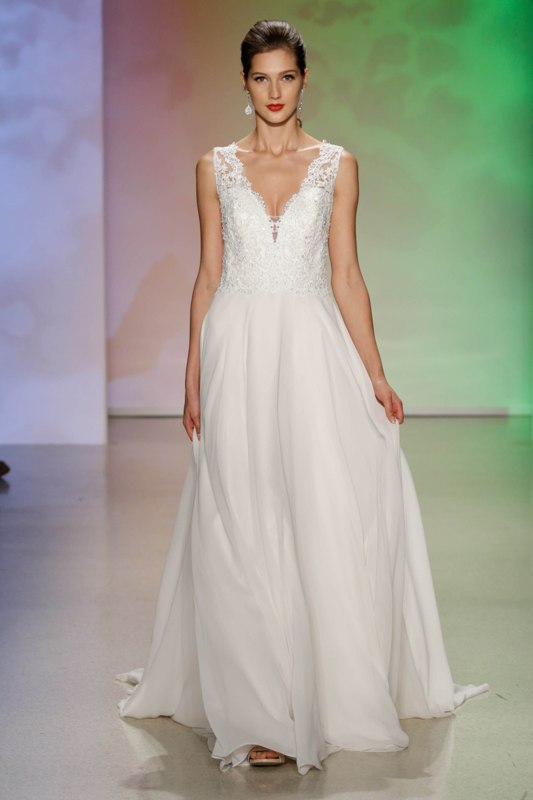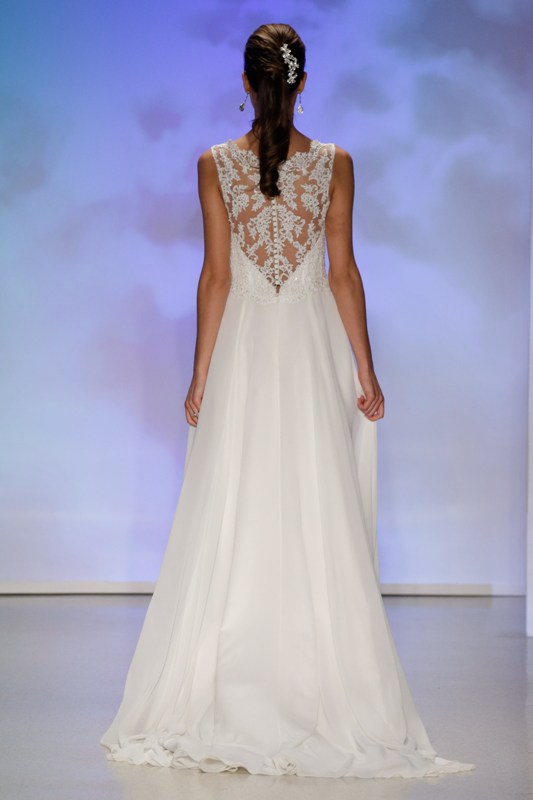 Snow White
This year's Snow White dress is extra special! This is actually a two piece gown. The detachable tulle skirt comes off to reveal a fit and flare gown underneath! I can't wait to see more images of this gown. I love the sweet draped sleeves and the shimmer in the skirt.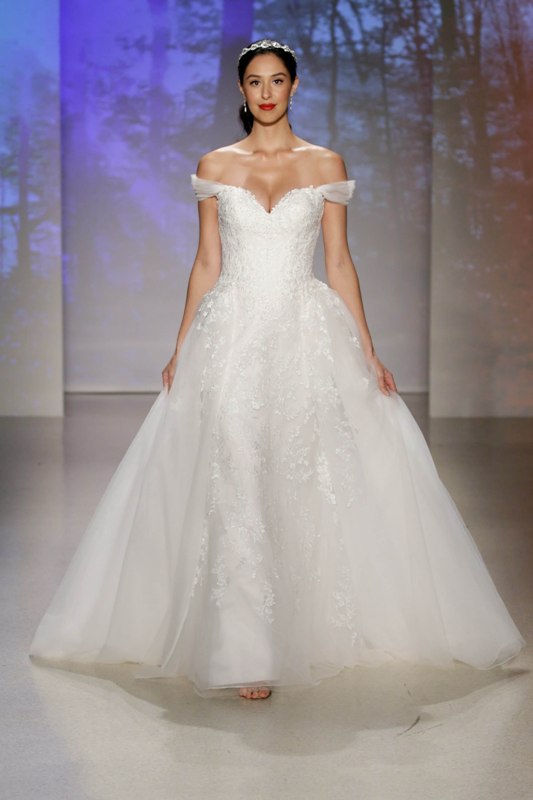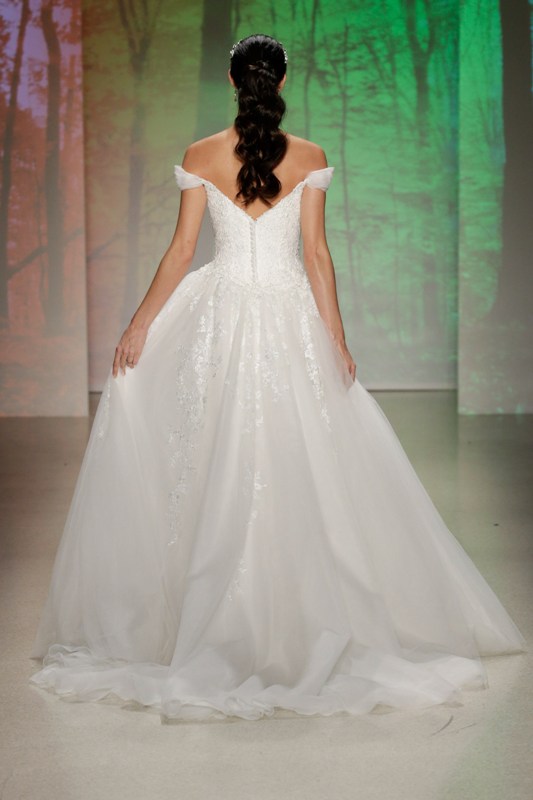 Tiana
The thing that really jumped out at me with this gown are the pretty draped pearl swags along the arms! And I love the layers and layers of pretty tulle along the bottom of the skirt.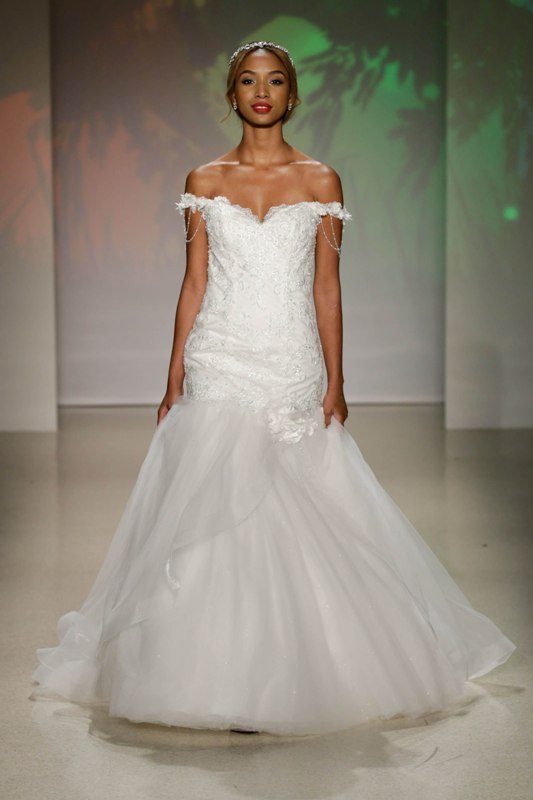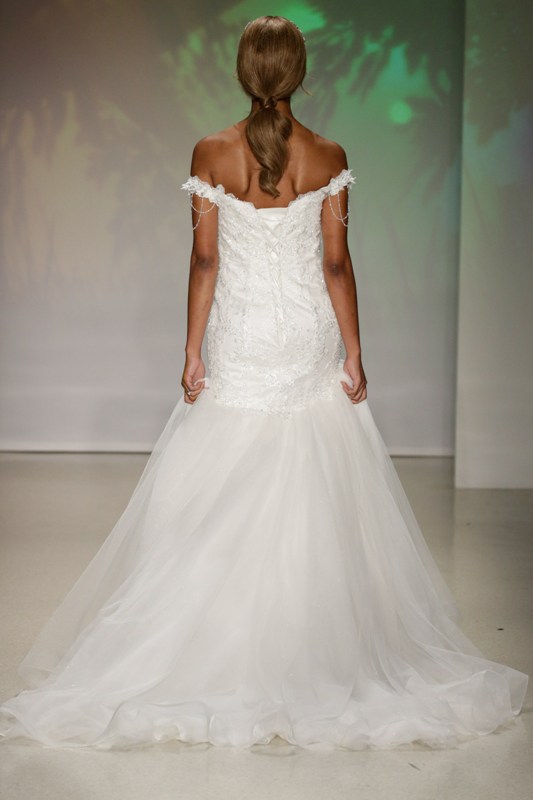 There are two special "Limited Edition" gowns this year – the classic styles of Belle and Cinderella.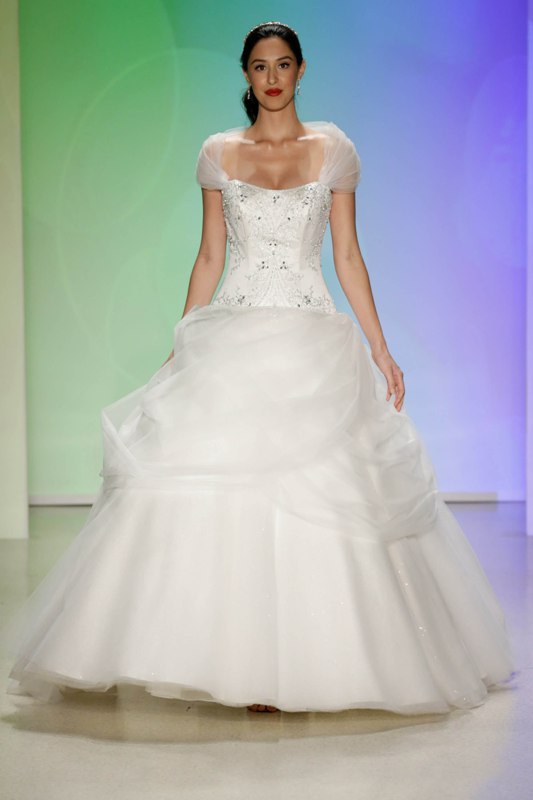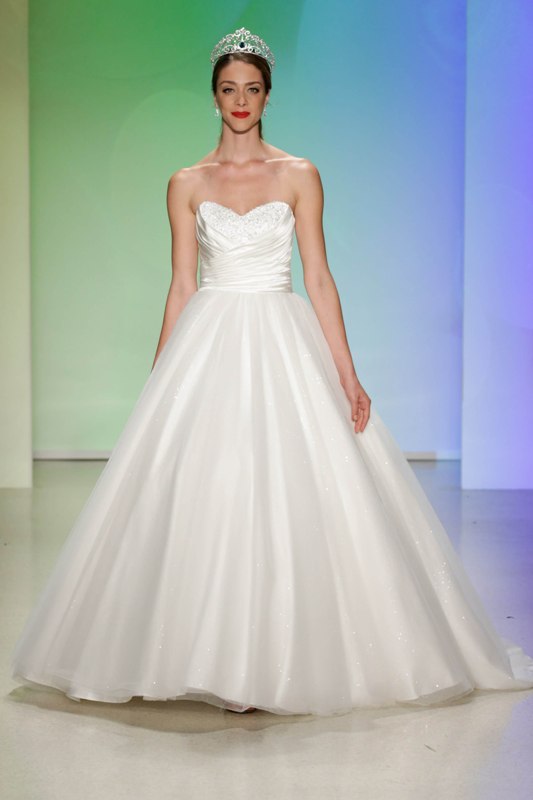 And last but not least, take a look at this beautiful Cinderella tiara, designed especially for the 25th anniversary of Disney's Fairy Tale Weddings. The tiara is by Enchanted Disney Fine Jewelry and purchase information will be released in the upcoming months.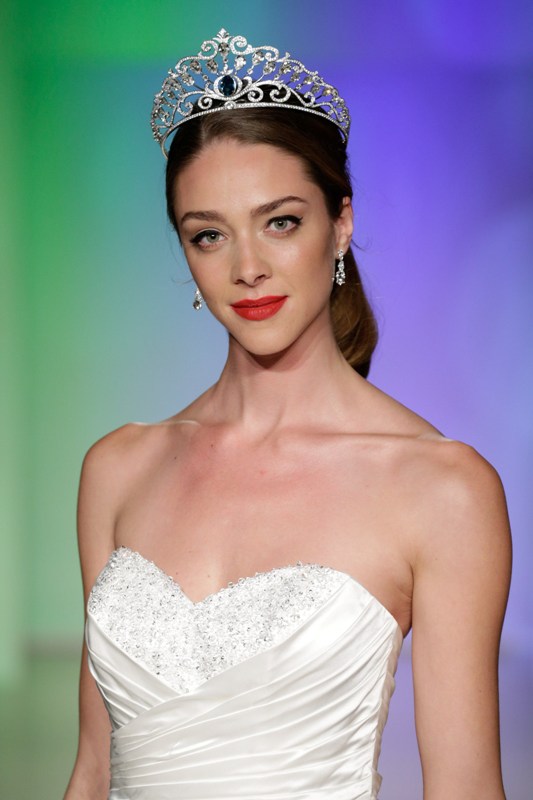 The 2017 Disney's Fairy Tale Wedding collection by Alfred Angelo will actually be coming to retails shops in stages (or "chapters" as Alfred Angelo is calling it). Chapter 1 includes Mulan, Ariel, Cinderella, Belle, and the two limited edition gowns and will be in stores soon. Chapter 2 includes Pocahontas, Jasmine, Elsa, Rapunzel, Sleeping Beauty, Snow White, and Tiana, and will be in stores June 2017.
What do you think of the latest 2017 Disney wedding gowns collection from Alfred Angelo?
Photography provided by Alfred Angelo