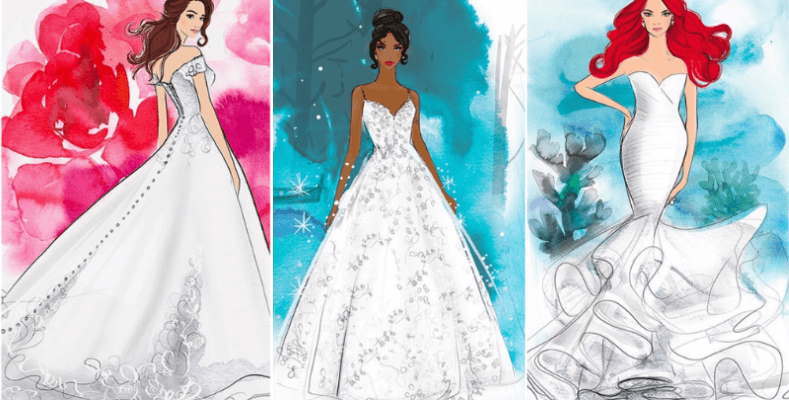 Exciting news! The beloved Disney Fairy Tale Weddings bridal gowns have found a new home for 2020!
Disney Fairy Tale Weddings is partnering with Allure Bridals to create a brand new line of wedding gowns inspired by the Disney Princesses.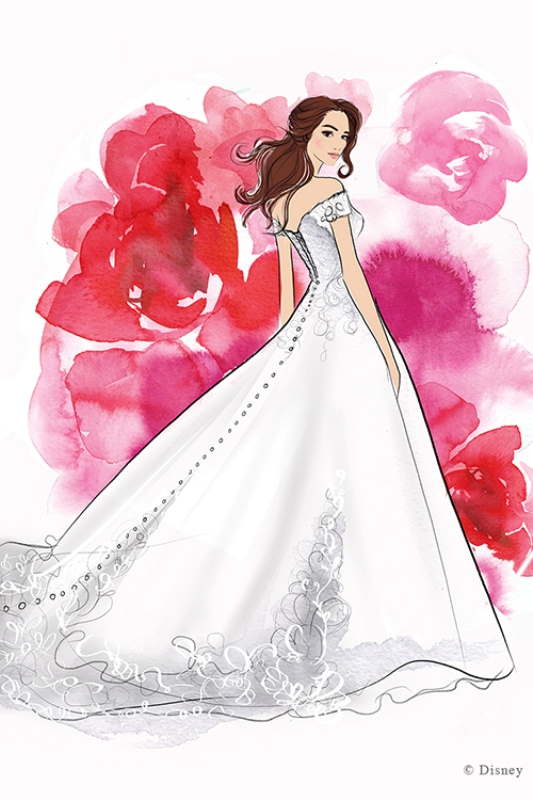 The collection will feature 16 styles that evoke the style of Belle, Ariel, Tiana, Rapunzel, and more. Allure Bridals CEO Kelly Crum says, "We are honored to work with Disney on this collection and see the romance of it come to life."
Disney also announced seven of the 16 styles will be available exclusively at Kleinfeld Bridal stores in New York and Toronto, as the Disney Fairy Tale Weddings Platinum Collection. The sketch below shows the Tiana Platinum gown, designed with crystal beading, pearls, and hand-embroidered appliques.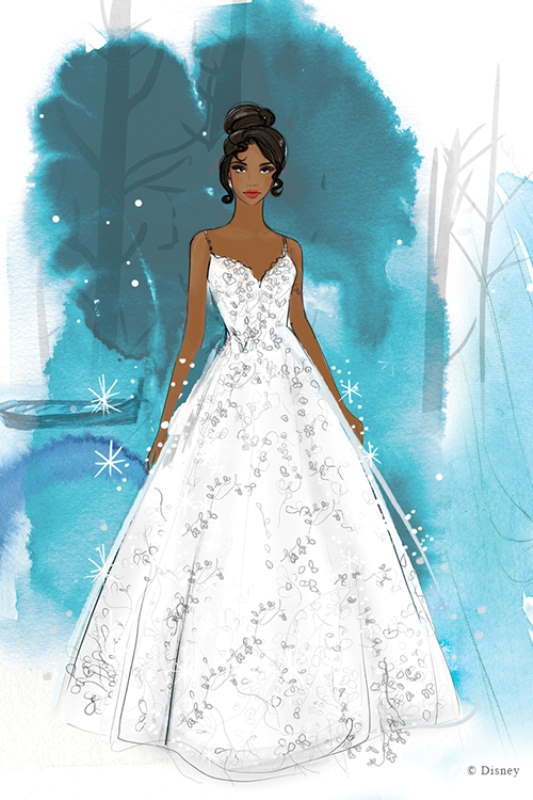 According to the Disney Fairy Tale Weddings website, the collection will range from $1200 – $2500. The Platinum collection will range from $3500 – $10,000. The gowns will be available in sizes 0 to 30.
The entire collection will be revealed in April 2020 at the Allure Bridals fashion show during New York Bridal Fashion Week.
The three designs revealed so far – Belle, Tiana, and Ariel – look stunning. I have really high hopes for this new collection!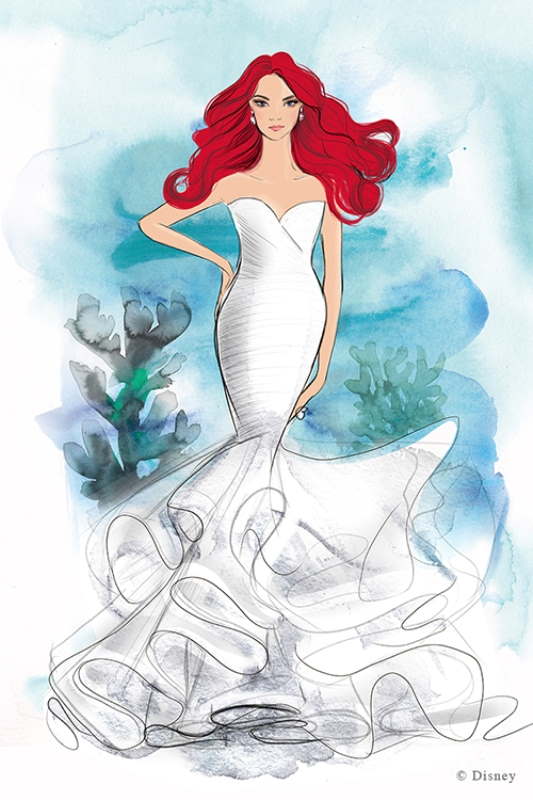 The Disney wedding bridal gowns have been sorely missed since Alfred Angelo went out of business in 2017. I'm so happy to see Allure Bridals has picked up the line! I can't wait to see the rest of the designs later this year.