This post contains affiliate links.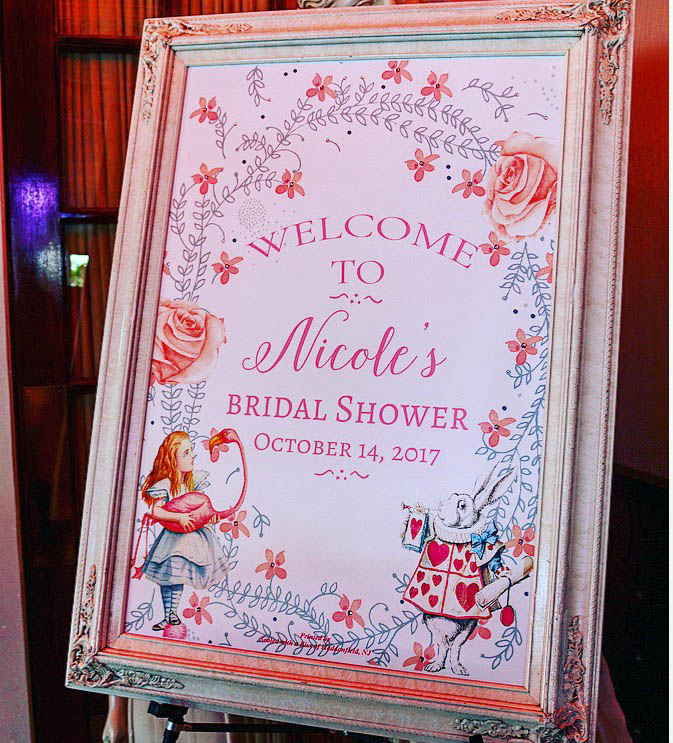 Disney Bride Nicole P had a Walt Disney World wedding at the Wedding Pavilion and Disney's Grand Floridan Ballroom in December 2017.
Planning my Alice in Wonderland themed bridal shower was an amazing experience and, to be honest, almost as fun as the shower itself. I truly believe that you can never go into too much detail, and with sites like Pinterest and Etsy the possibilities are endless. From the pink and blue table cloths coupled with black and white checkered runners, to meticulously framed signs reminding guests they were indeed in Wonderland, to a whimsical candy bar, all the way to the throne like chair and an amazing three tiered cake, everything came together to create the perfect atmosphere.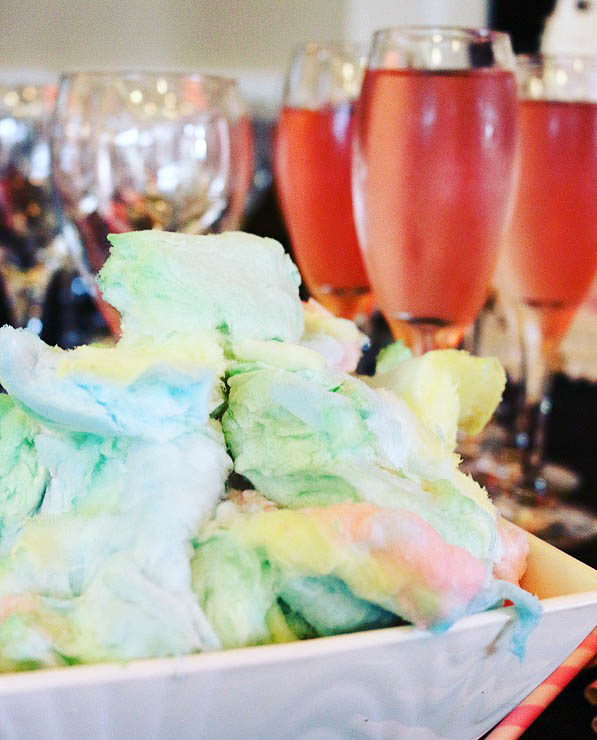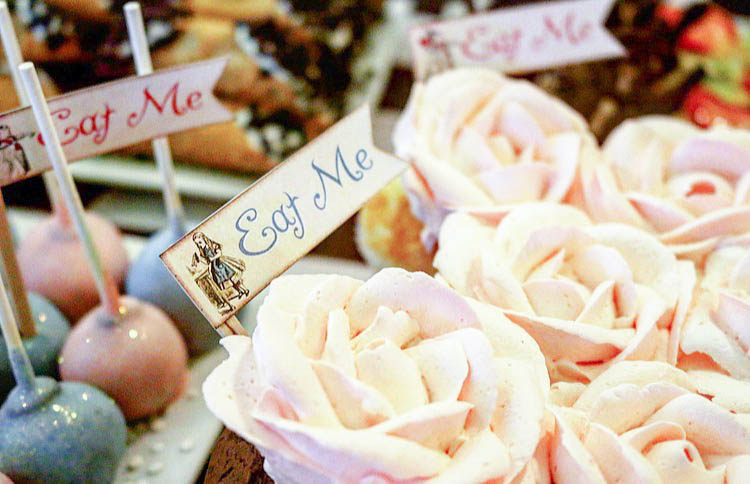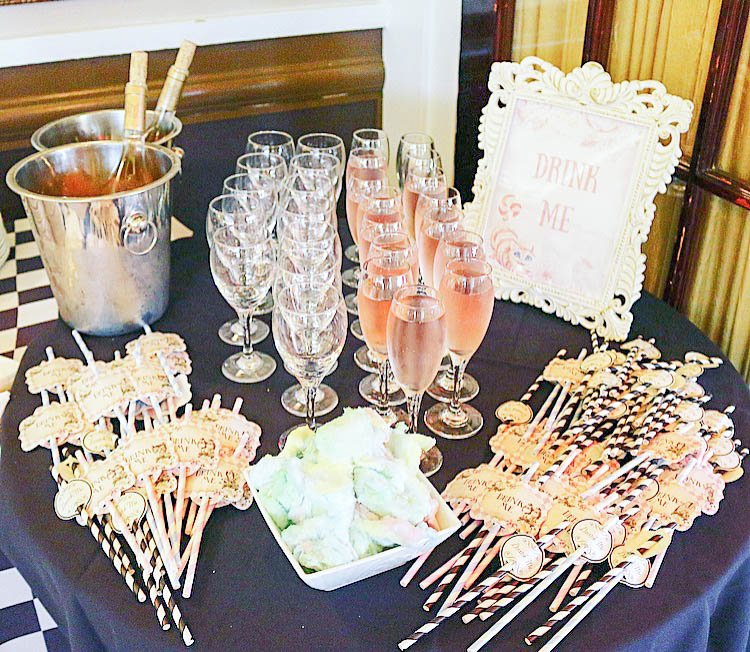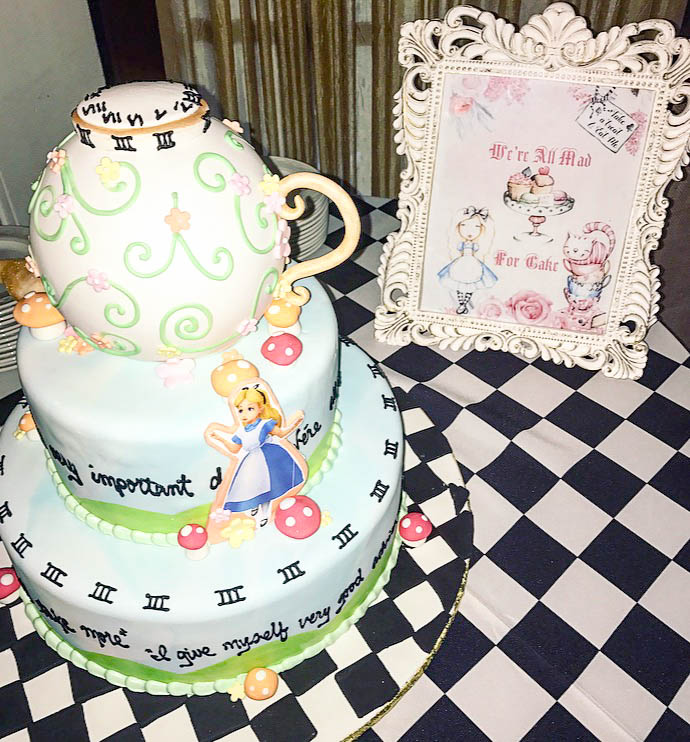 For many brides, the bridal shower is second only to the wedding in the level of excitement and anticipation. It's a time for everyone to gather around the bride and shower her with gifts to start her new married life. Gifts that, for the most part, she selected herself. From the start it was really important to me that I make this day almost as memorable for my guests as it would be for me. An important part of creating that wonderful memory is creating very special keepsake/keepsakes to send home with guests.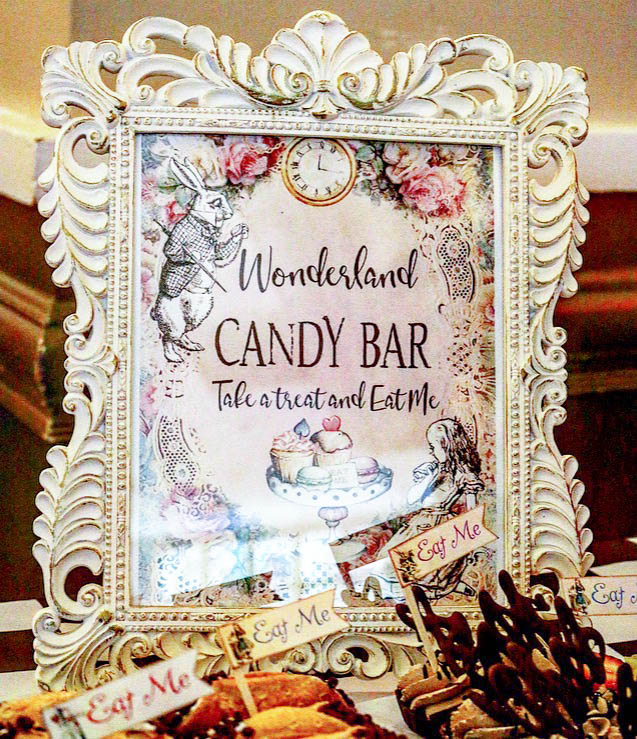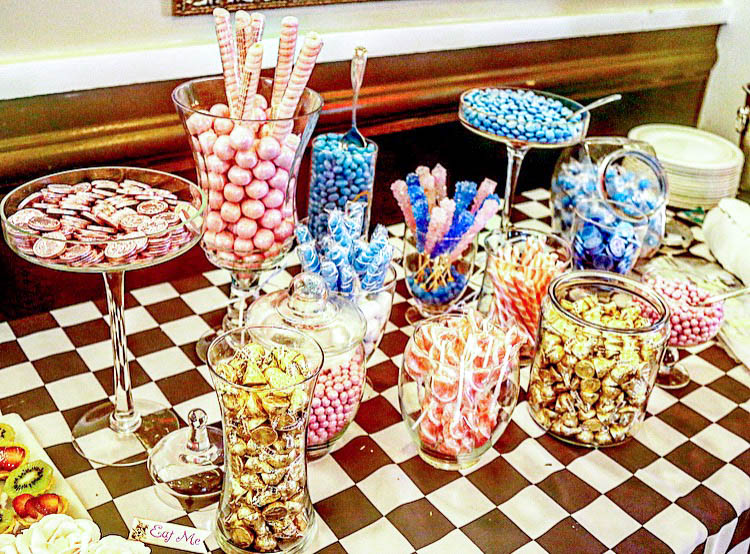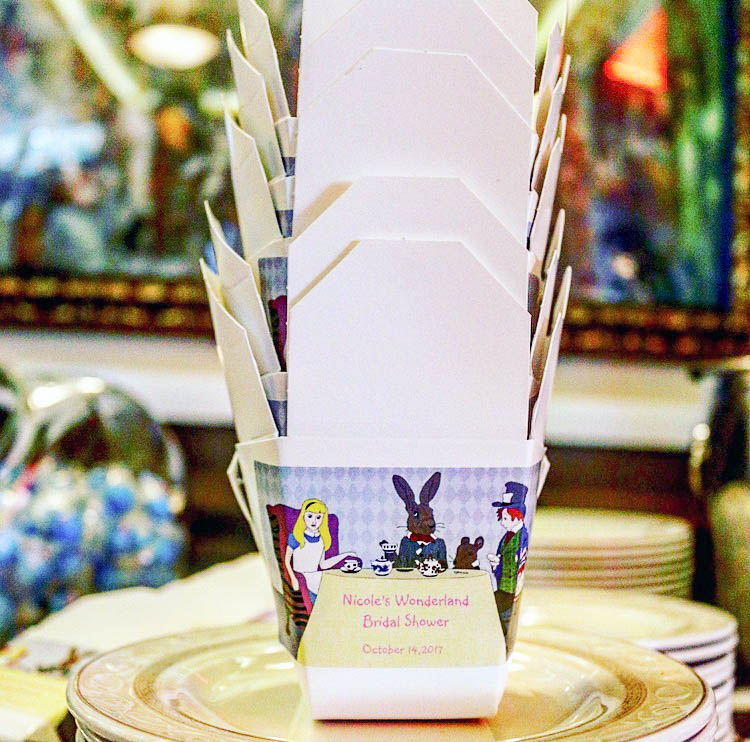 I found there to be no shortage of absolutely brilliant ideas for Alice in Wonderland themed favors. I always knew I wanted them to have an edible component. I love the idea of sending guests home with a really sweet treat. Once again I looked to Etsy. One look at all the themed cookies and I was sure that's what I wanted to go with. I started by ordering detailed themed cookies from Cousin Cookies. Her work was pure art. I was thrilled with her unique and colorful designs that included Cheshire Cats, Alice aprons, and  Mad Hatter hats. They were gorgeous and cost about half as much as the custom cookies at my local bakery. Unless you are an expert baker, something I'm not, I would highly recommend letting someone else do the baking. They arrived in only a few days and I was thrilled.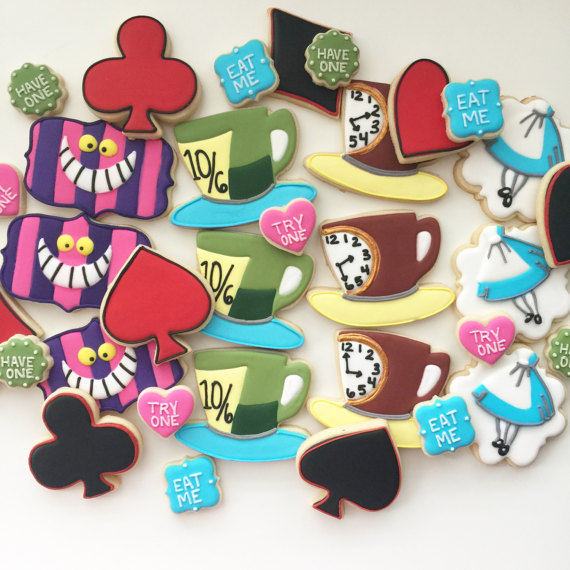 Photo by Cousin's Cookies on Etsy
I then added my own touch. I placed each already wrapped cookie in a clear plastic party bag, wrapping alternate bags with blue and pink organza ribbon that I purchased for less than $10 at my local craft store.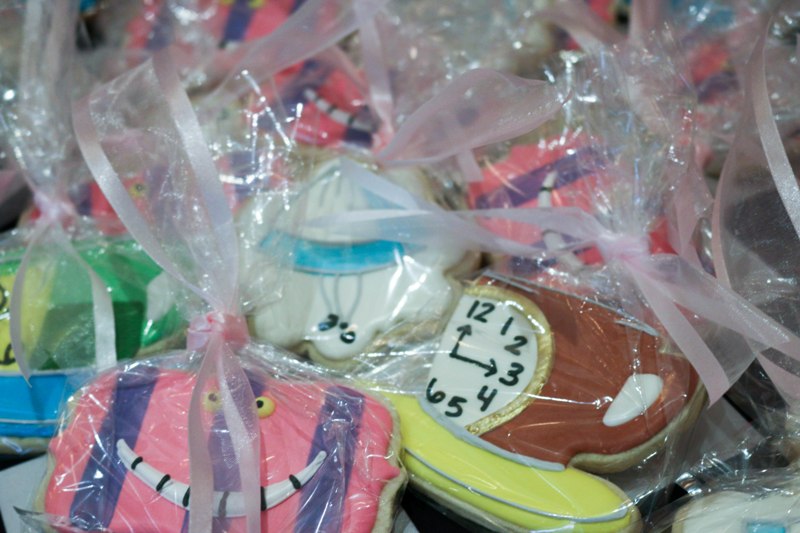 In keeping with the theme of the shower, I decided to also give each of my guests a specialty tea bag so they would be able to make a nice cup of tea to enjoy with their magnificent cookie. I purchased a variety box of English teas from a local wholesaler. I toyed with the idea of putting the tea in the bag with the cookie, but opted instead to build a more elaborate memento of my shower around the tea. I first looked for clever ways to package and personalize the tea. I decided to do an ivory custom printed tag that I could place inside a clear bag with the tea. I ordered those tags in a size that was larger, but very close to the size of the tea bags. I had each printed with an image of an Alice in Wonderland lookalike girl, as to not infringe on any copyrighted images. I then added the the personalized wording including my name. They came out perfectly. I then again went to my local craft store. I found gorgeous small baby blue organza drawstring bags. I love how organza has that traditional feel.
I went back to Pinterest to get clever ideas on ways to complete my favors. I wanted another unique component that would provide a way to close and decorate each bag.  I came across gorgeous Victorian keys from The Wonder Fish (similar). They could be placed on a chain for a necklace or used on their own as a bottle opener. They fit so perfectly with the likeness of the Victorian girl on the tags, and the entire shower theme in general. Believing the old adage that "many hands make light the work," I invited my mom and sister over for a movie night. As we watched movies and drank wine, we connected each key to an organza bag and closed each by tying a small piece of baby blue organza ribbon.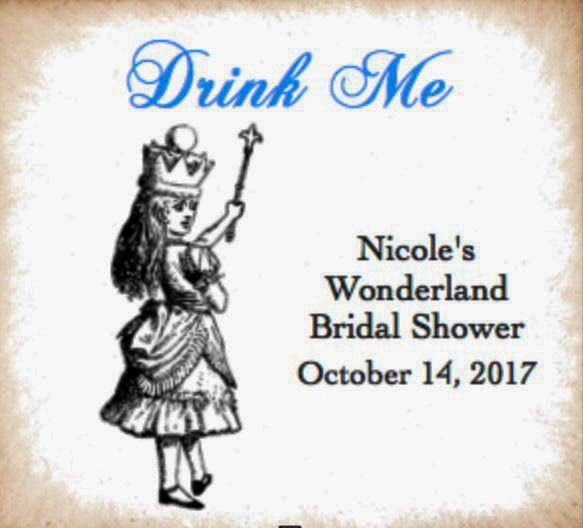 I will always remember my shower as being one of my best days ever. Everyone had such an amazing time. The Alice in Wonderland theme made everything seem so much more whimsical and I can not even count the amount of compliments I got on my favors!