Hello! Please read me! This is a sponsored post. The company who sponsored it compensated me via a cash payment, gift, or something else of value to write this. I only recommend products or services I use personally and/or believe will be good fit for my readers. All opinions are my own.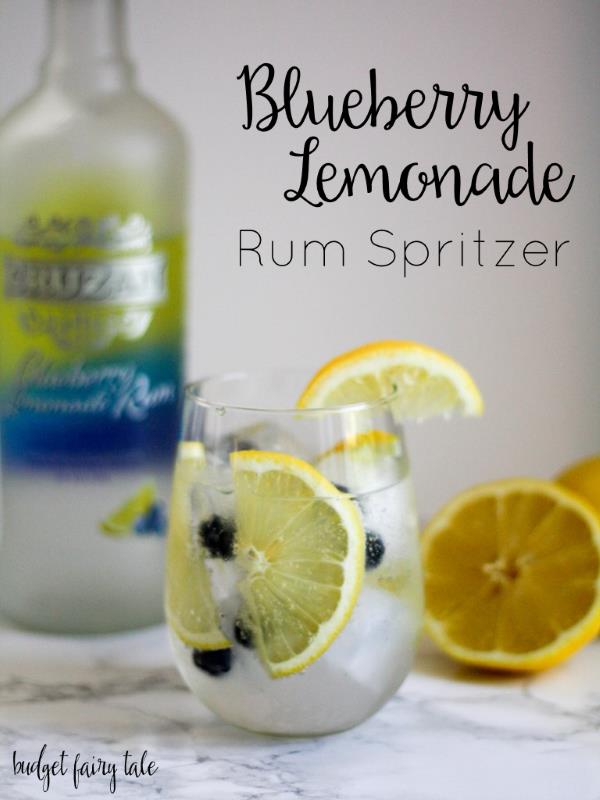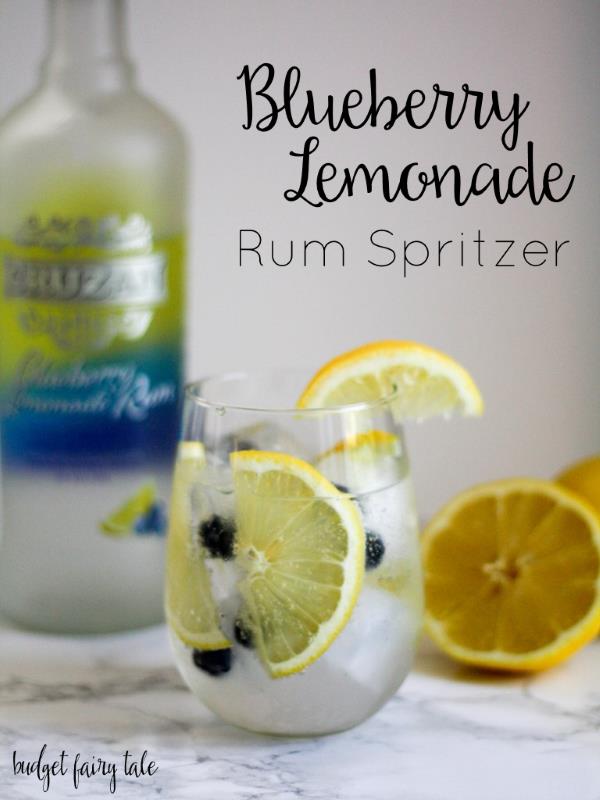 We are in the middle of a heatwave here in Burbank! I know we are lucky to have such nice weather in Southern California but I wouldn't mind just a couple more weeks of good old "spring" weather. Lucky for me, Cruzan Rum sent me their newest product to sample just in time. Watch out .. much like their Passionfruit Rum, their Blueberry Lemonade flavor is very, very dangerous. It's so sweet I decided to pair it with something that's not sweet at all – club soda. Yep, this is a two ingredient drink. The simplest drinks are often the best ones, right?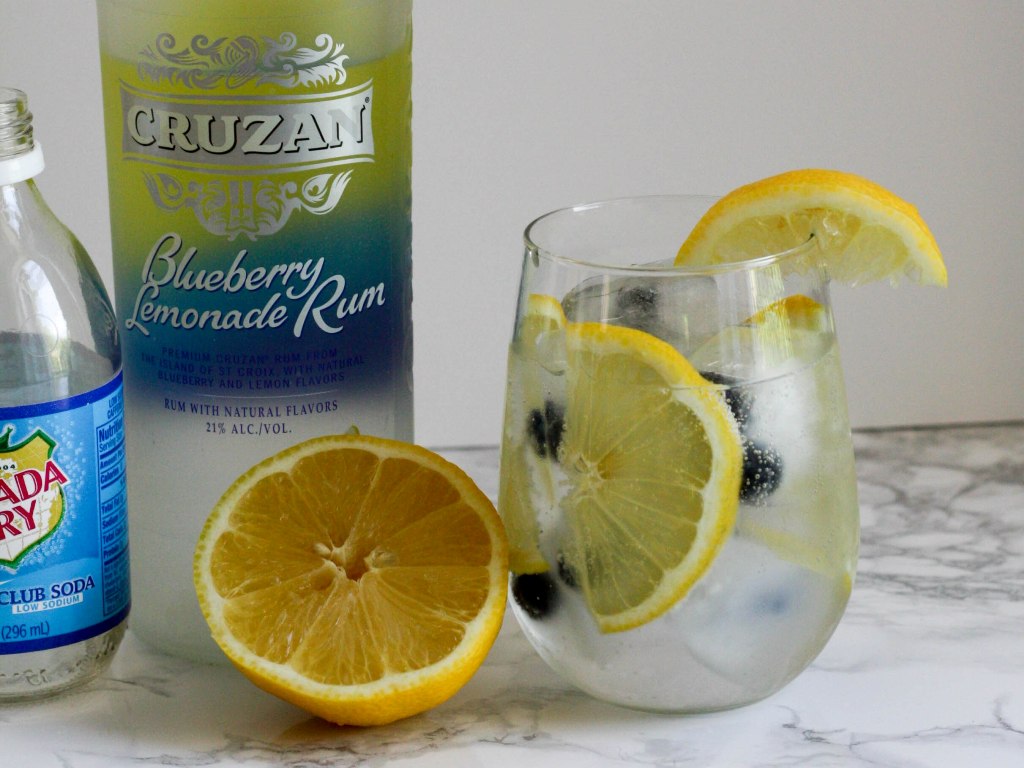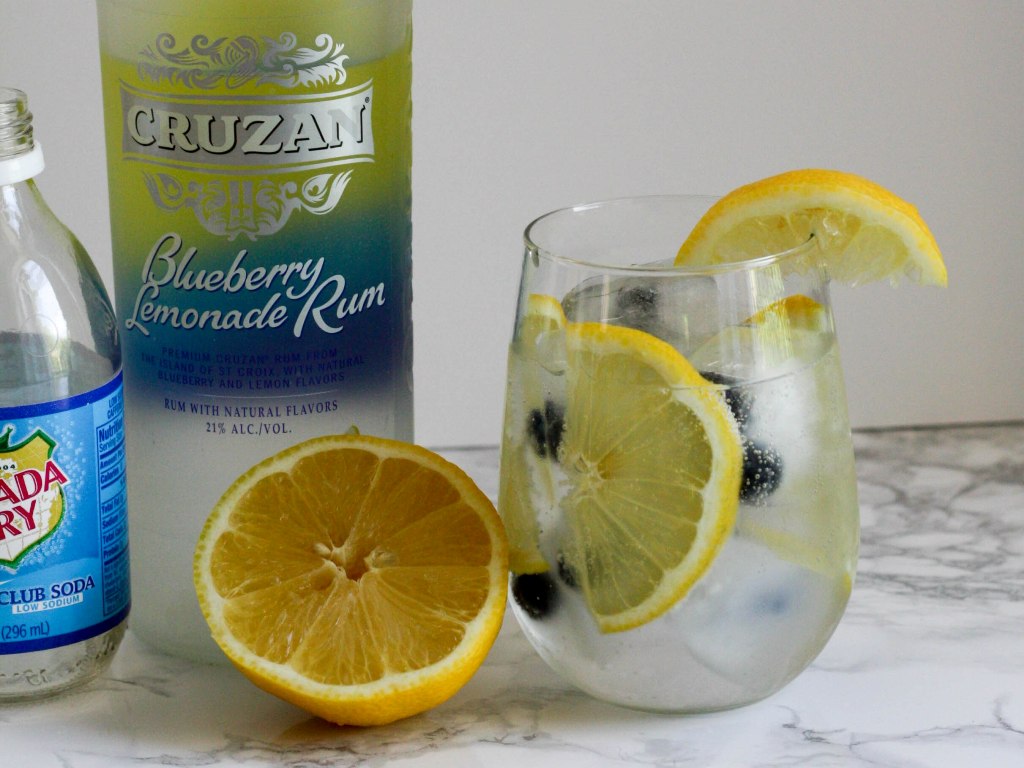 Just to give this drink a little pizzazz, I made some blueberry ice cubes. These blueberries came in my Farm Fresh to You box and they are soooooo good. I'm discovering how great locally grown, organic fruits and vegetables really are. But that's for another post! To make these blueberry ice cubes, I simply added three or four blueberries to each ice cube section and filled 3/4 with water. I put them in the freezer and let the water harden overnight. Then simply pop them from the ice cube tray and fill your glass! Some of your blueberries might pop during the freezing process, but that's okay! They are still yummy.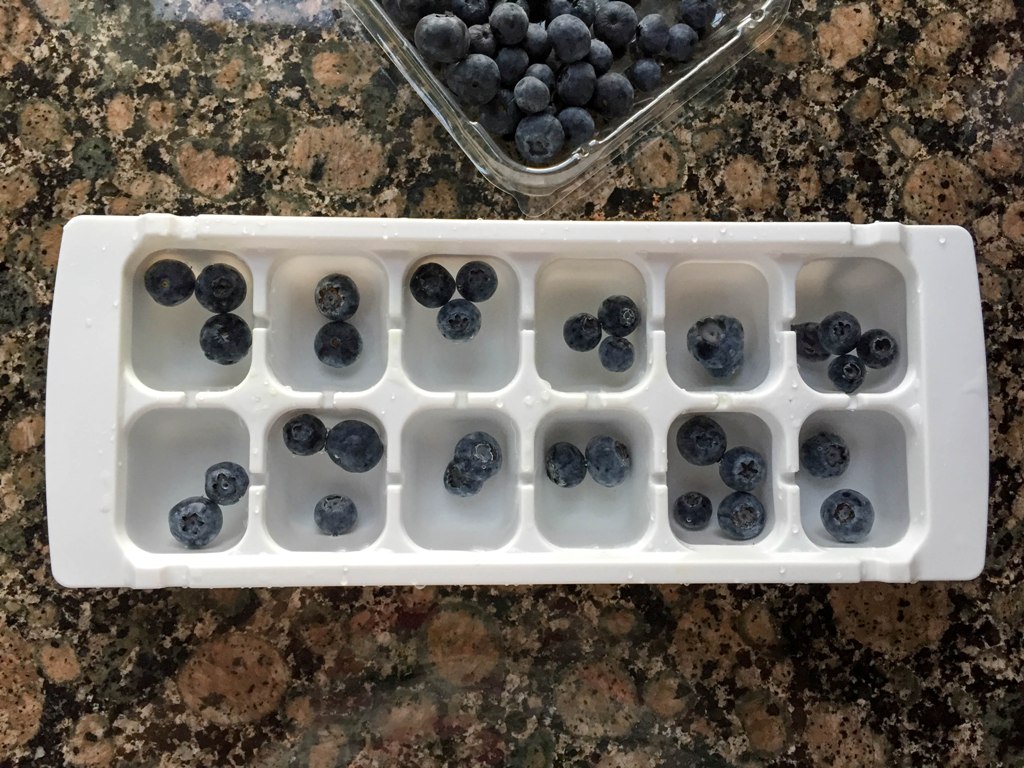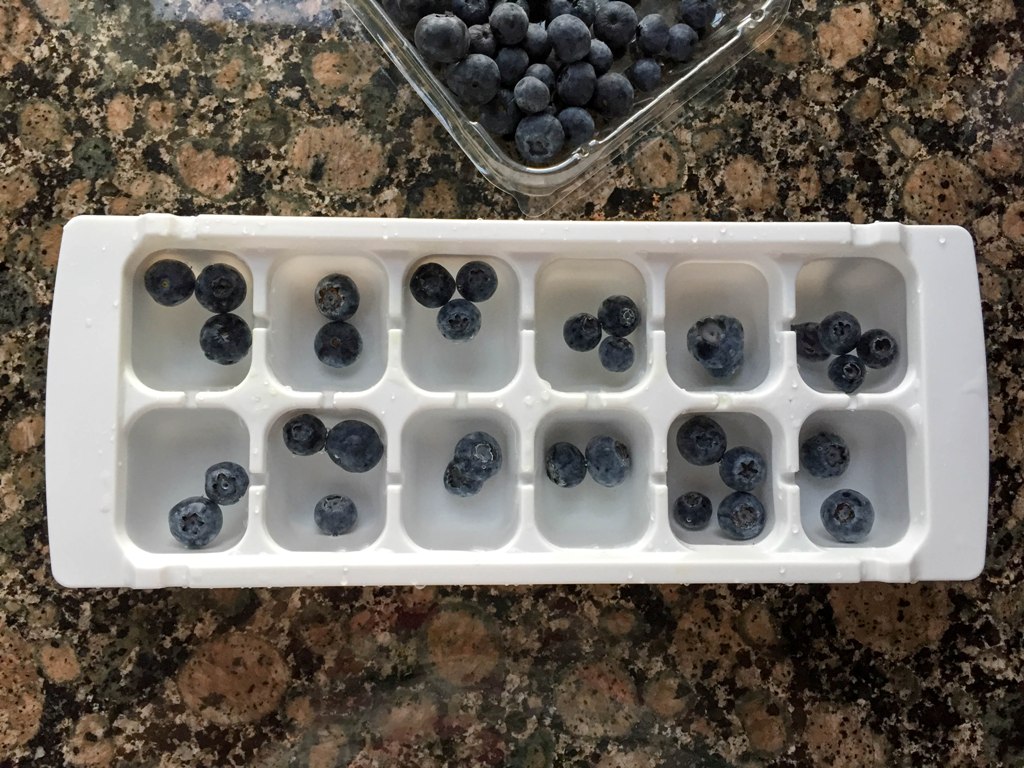 I also added a few lemon slices to the glass before pouring the drink. The perks of having a lemon tree in your backyard!
Blueberry Lemonade Rum Spritzer
2 ounces Cruzan Blueberry Lemonade Rum
4-6 ounces club soda
lemon wedge for garnish
Your rum to club soda ratio may vary, depending on your tolerance. I'm a lightweight so I made my drink 1 part rum to 3 parts club soda. But Mr. BFT did half and half! It's all about taste preference.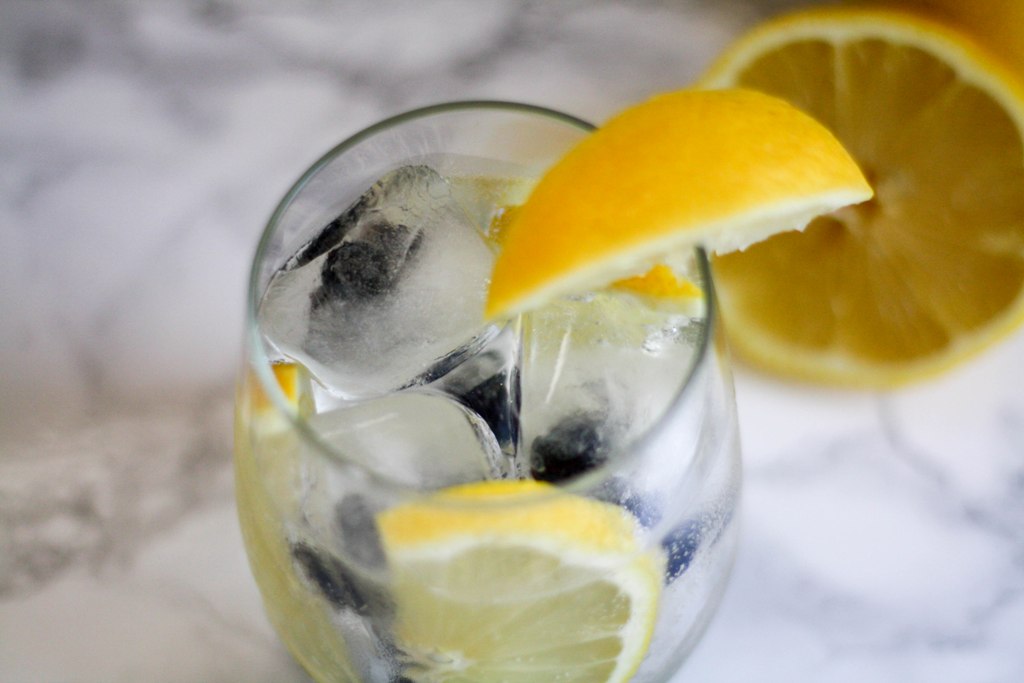 As the summer heats up, I have a feeling I will be enjoying a few of these Blueberry Lemonade Rum Spritzers. I'm also curious to see how it tastes with an extra splash of lemonade. Probably delicious!
Look for Cruzan Blueberry Lemonade Rum and all their flavored rums at your local store.