This weekend I participated in another Pinup Parade in the Park! This unofficial event at Disneyland is organized by Pinup Girl Clothing, one of my favorite brands. This was my second Pinup Parade and the weather couldn't have been better.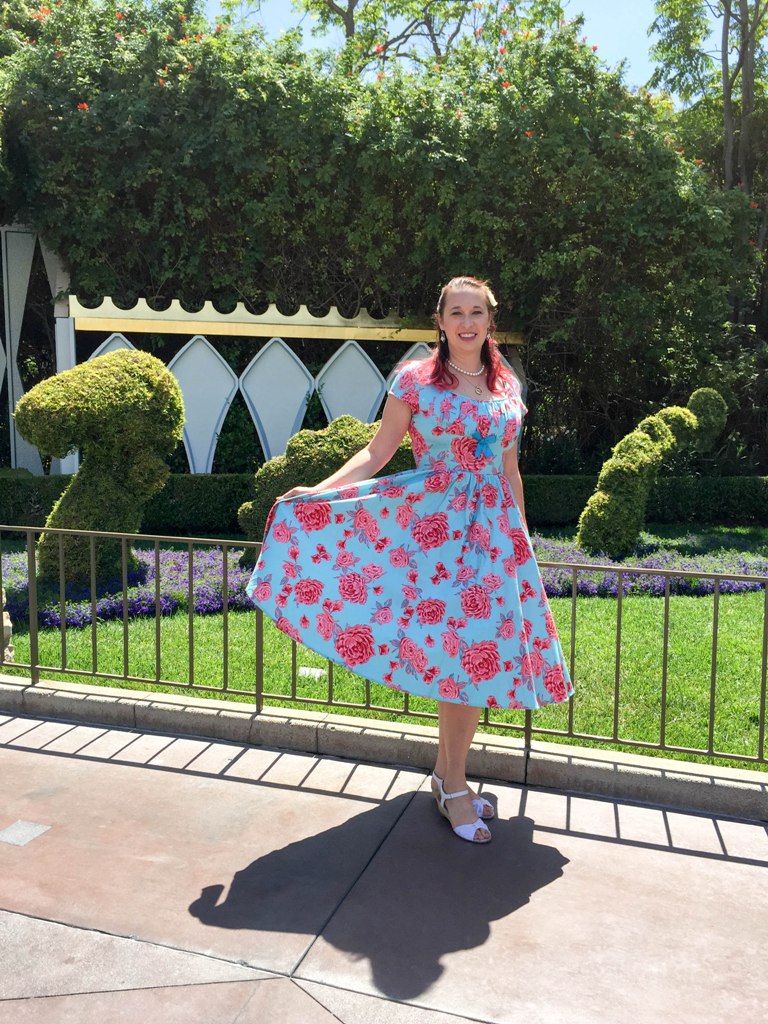 For this event, I wore the Evelyn dress in blue & pink floral print. I found this dress at a Pinup Girl yard sale at a GREAT discount – so lucky! (FYI – This is a size L.) I got a ton of compliments on this dress, probably more than all my other Pinup/Dapper outfits combined! This dress is not only really flattering but it is really comfortable, and I think my confidence really shined through today. As for the rest of my outfit, the pearl necklace is from Vivi and the shoes are from Target.
I loved attending Pinup Parade with my friend Lisa, who runs the Babes in Disneyland blog. Lisa also wore a floral print, so we were like twinsies!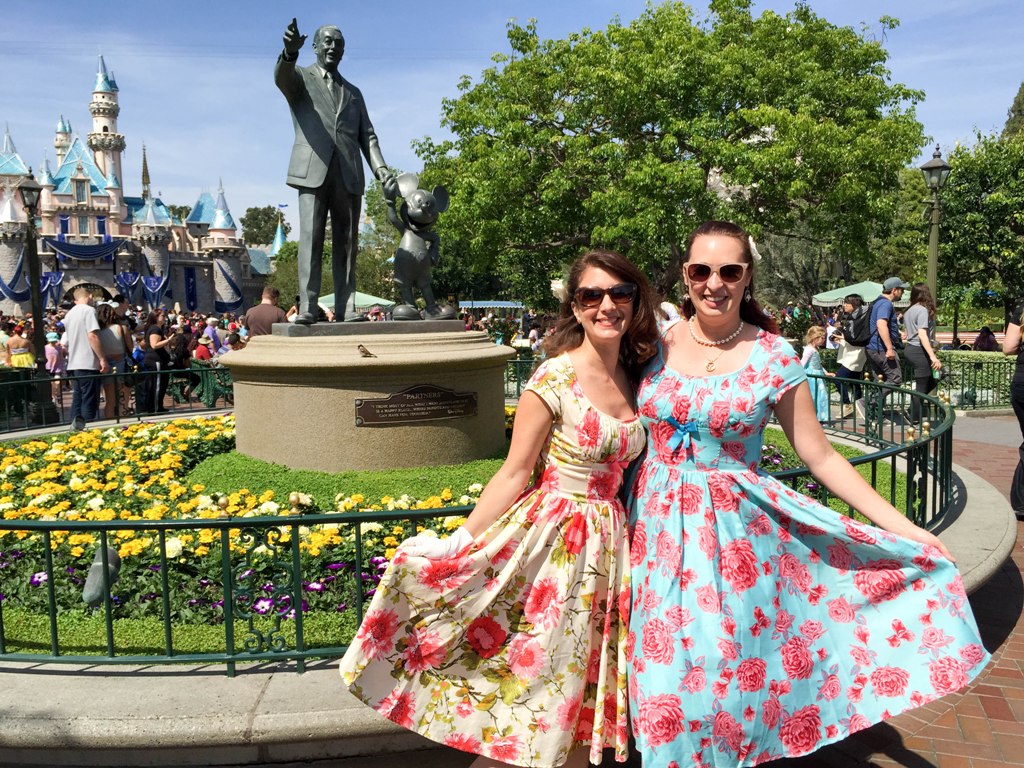 I also spent most of the day with my friends Hope, Mike, and Midge, and of course Malefiduffy Bear and Shellroara. They were sad Fa Bearlan and Gelatoni stayed home today.
I had to stop by my favorite ride, Dumbo! My friend Hope captured this great picture.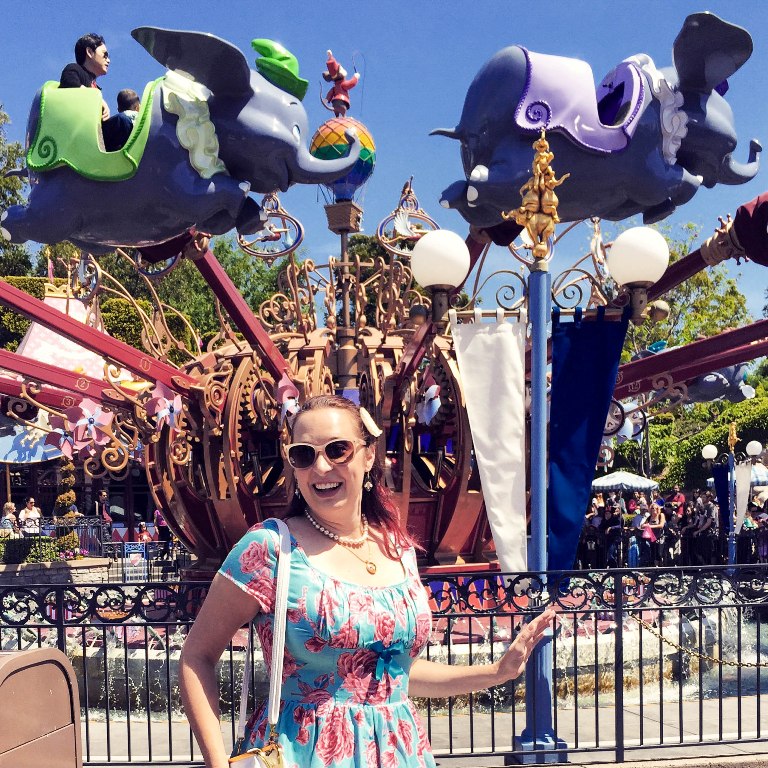 My favorite part about Pinup Parade and Dapper Day is admiring everyone's pretty outfits. Lots of people get creative and do DisneyBounds of some sort. This event was no different! Here are a few of my favorite looks: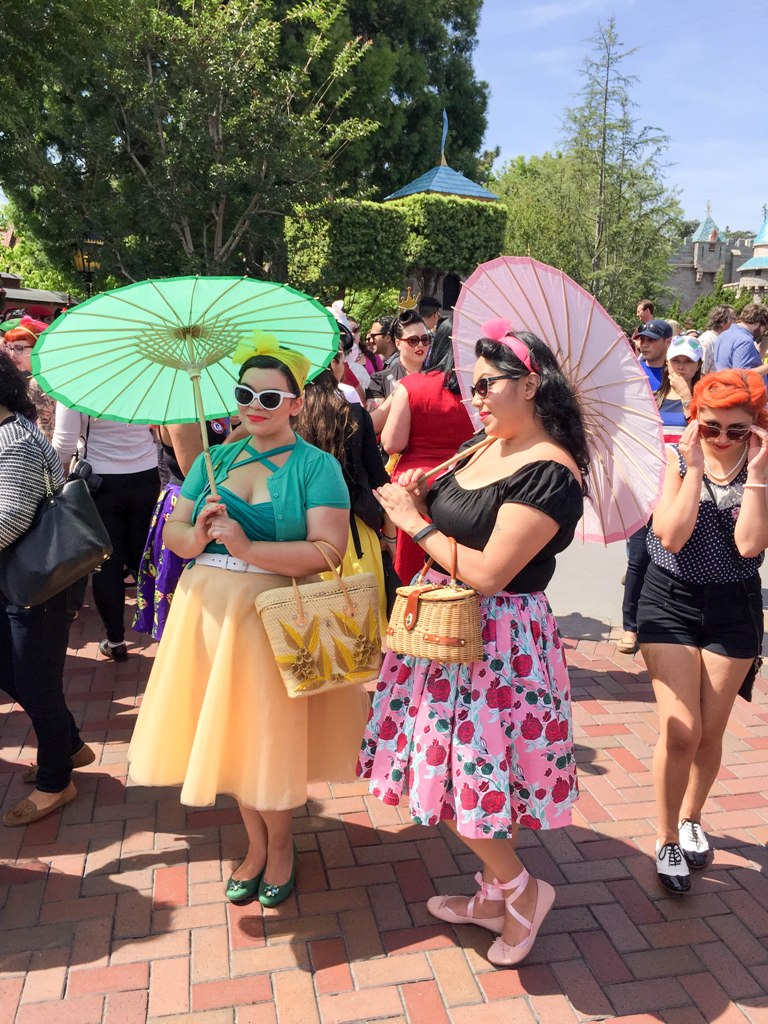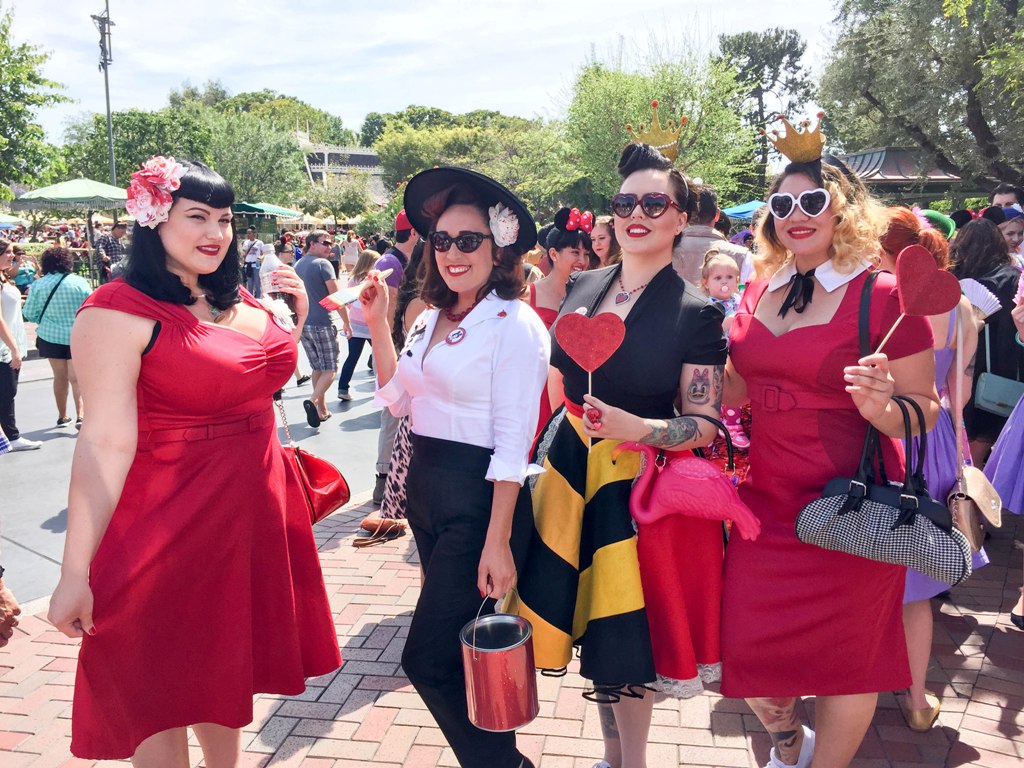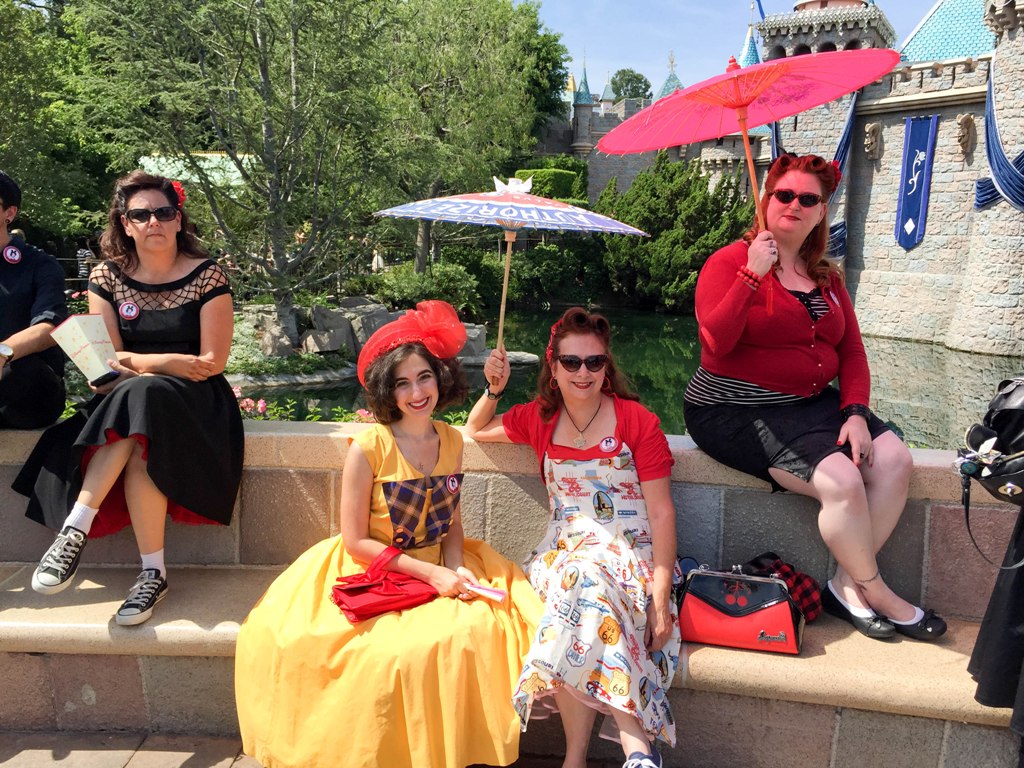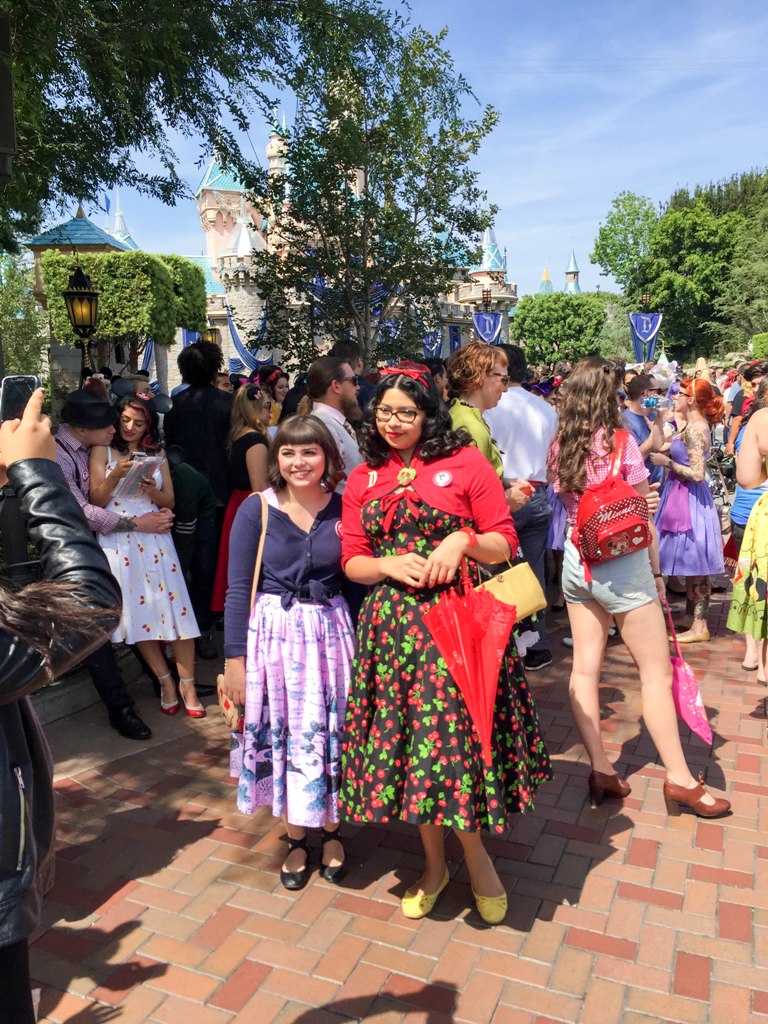 Right before the group picture, we spotted a proposal! I'm not sure if they were there for Pinup Parade, but they sure got a great crowd clapping and cheering for them!
The group picture was chaos as always! Usually I stick to the back but I tried to make my way towards the front this time; however I can't find myself in the group shoot. Ah well!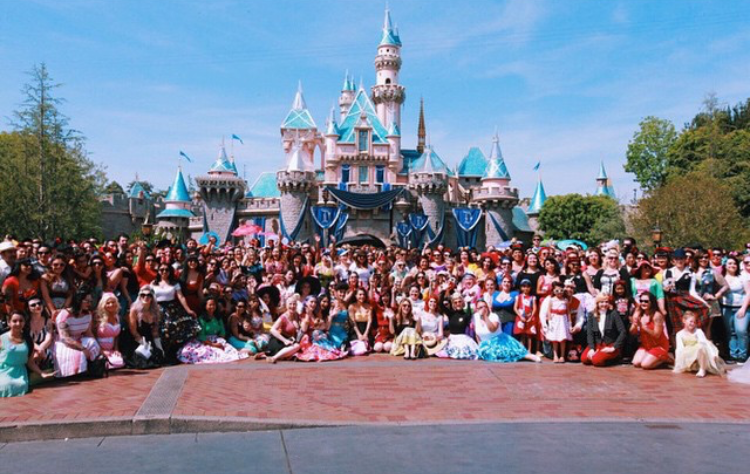 Image from Pinup Girl Clothing Instagram
And here's my vantage point!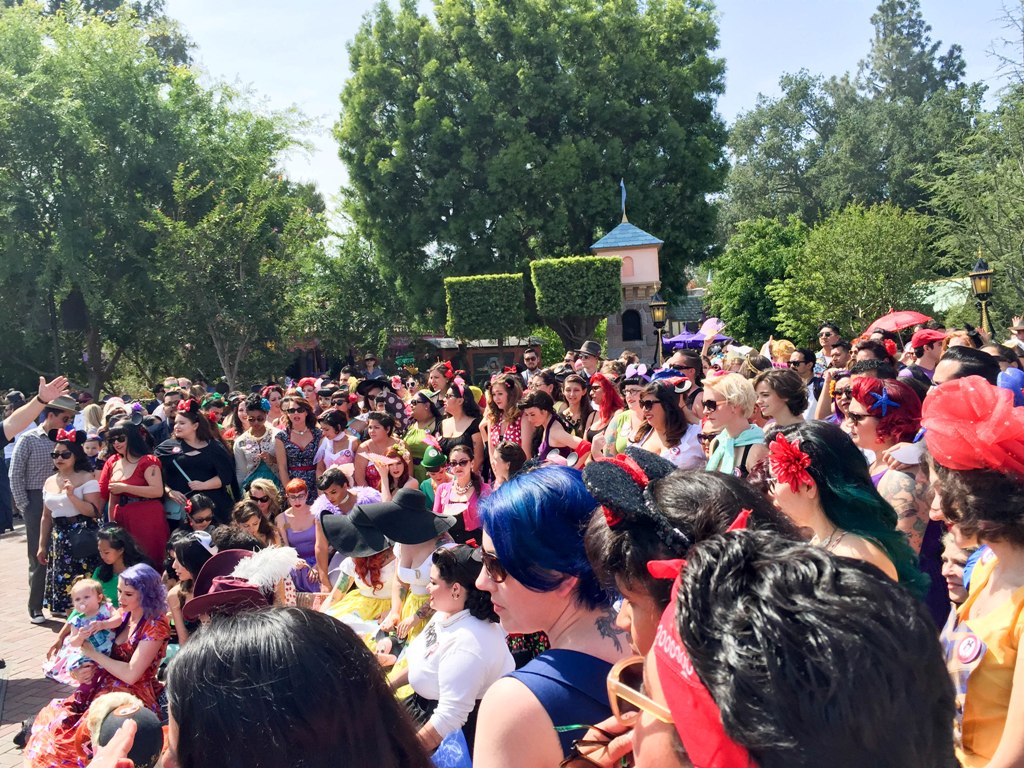 And the crowds after the picture: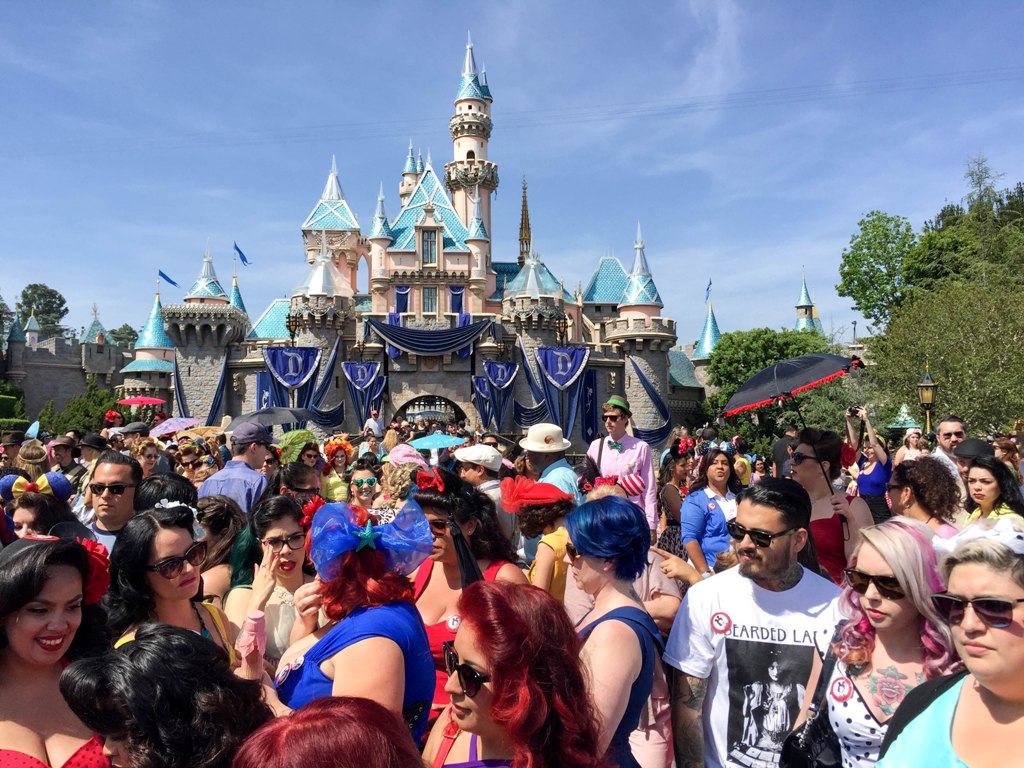 I had to end the day with my now "signature" Doris pose (does doing the same thing twice make it a signature?). I think my form and technique are improving!
Thanks again to Pinup Girl Clothing for another super fun event! Keep an eye on their Facebook page for future Pinup Parade dates!