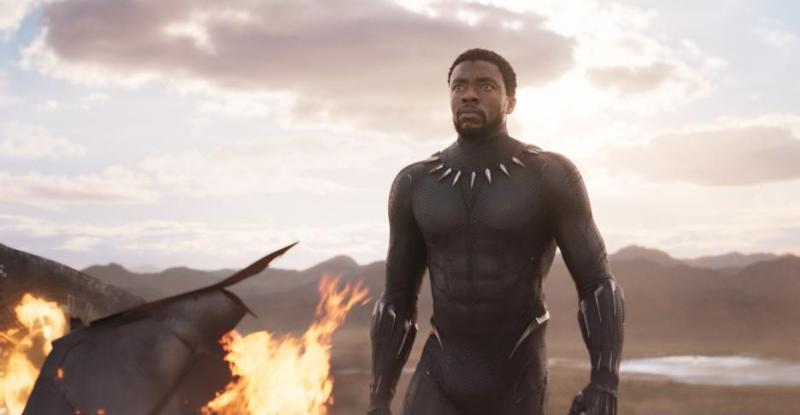 Finally, the Black Panther movie release day has arrived! I've been so excited to talk about this movie with people, and I can finally do it! My short review is: It's awesome! But keep reading if you want to know more (no spoilers, of course).
Watch the trailer:
About the movie:
Marvel Studios' BLACK PANTHER follows T'Challa who, after the death of his father, the King of Wakanda, returns home to the isolated, technologically advanced African nation to succeed to the throne and take his rightful place as king. But when a powerful old enemy reappears, T'Challa's mettle as king — and Black Panther — is tested when he is drawn into a formidable conflict that puts the fate of Wakanda and the entire world at risk. Faced with treachery and danger, the young king must rally his allies and release the full power of Black Panther to defeat his foes and secure the safety of his people and their way of life.
I went into Black Panther as I do with all Marvel movies … knowing absolutely nothing about it. And as with all Marvel movies I've seen so far, I thoroughly enjoyed it.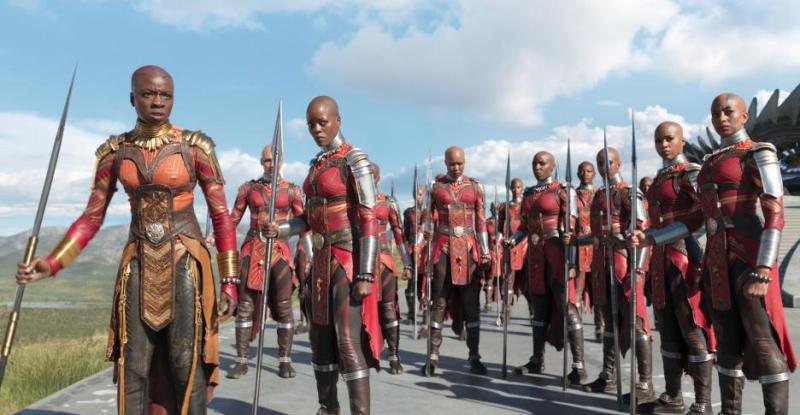 The movie does a great job of setting the scene in the first couple minutes of the movie. We are introduced to Wakanda, a fictional country in Africa that has been hidden and isolated from the rest of the world, allowing them to advance their nation at an alarming rate. Yet, some traditions date back generations, such as fighting for the King's throne.
It was a pleasure to see this brilliant cast together. I was not familiar with Chadwick Boseman (who plays T'Challa) before seeing this movie, but he was amazing. He plays the role of Black Panther with such ease, as if it were the role he was born to play. I really enjoyed watching him interact with the strong and independent Nakia, played by Lupita Nyong'o.
I obviously don't need to say how important it is to finally have a black superhero as the lead in a Marvel movie. But what I wasn't expecting with this movie was how empowered the women would be. In this isolated society, women and men are treated with equal respect (what a concept!), especially evidenced through the Dora Milaje (led by Okoye played by Danai Gurira). The Dora Milaje are a group of female bodyguards who protect the King of Wakanda. Women protecting a man? HELL YES! I am here for it.
We also were introduced to Letitia Wright to plays Shuri, T'Challa's little sister. Shuri turns out to be a technology genius, designing and creating all kinds of weapons and gadgets for Black Panther. In my opinion, she stole every scene she was in.
I spoke earlier about fighting, and there is plenty of it. And not just superhero fantasy fighting. Like, hand-to-hand combat fighting and some scenes of strong violence. Out of all the Marvel movies I've seen, this is the one I would say is not safe for little kids. Older kids, depending on their tolerance level, may be okay. The movie also is long, over two hours running time (and of course you have to stay through the final credits because, duh, it's a Marvel movie), so factor that in.
Overall I enjoyed Black Panther. It lives up to the hype – it's smart, it's funny, and it tells a message the world needs to hear right now more than ever.
Want more Black Panther? Watch these featurettes!
"Warriors of Wakanda" Featurette

"Good to Be King Featurette

Marvel Studios' BLACK PANTHER is rated PG-13 and opens in theaters everywhere on February 16th!