When I went into an early screening of Black Panther, I wasn't expecting to come out of it with wedding inspiration. But the movie is so visually beautiful, and yes there is a bit of a love story. I thought the movie poster would make great inspiration for a wedding color palette.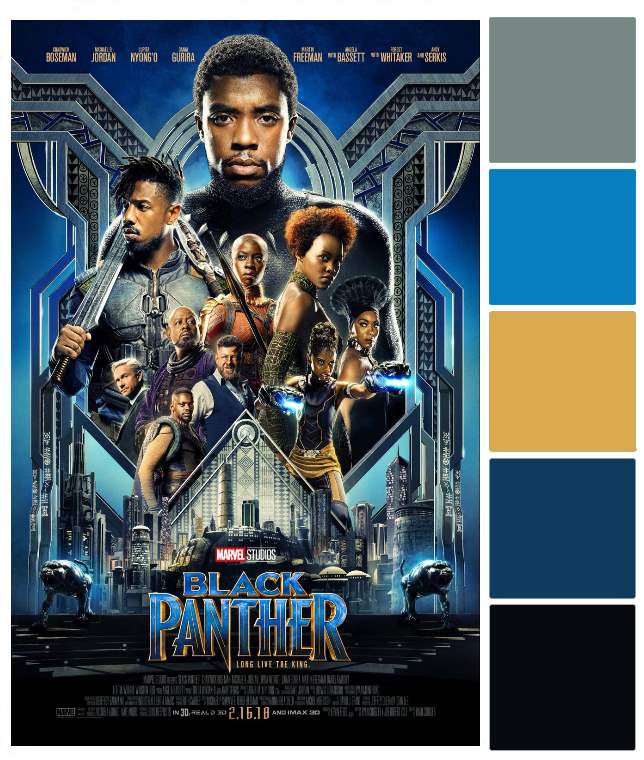 The poster for Black Panther is very dramatic so I pulled out some dark colors – black and blues. I took the silver color from the sword and armor, and the gold from the shadow of the Black Panther logo. It's not often I end up with a palette with two metallics!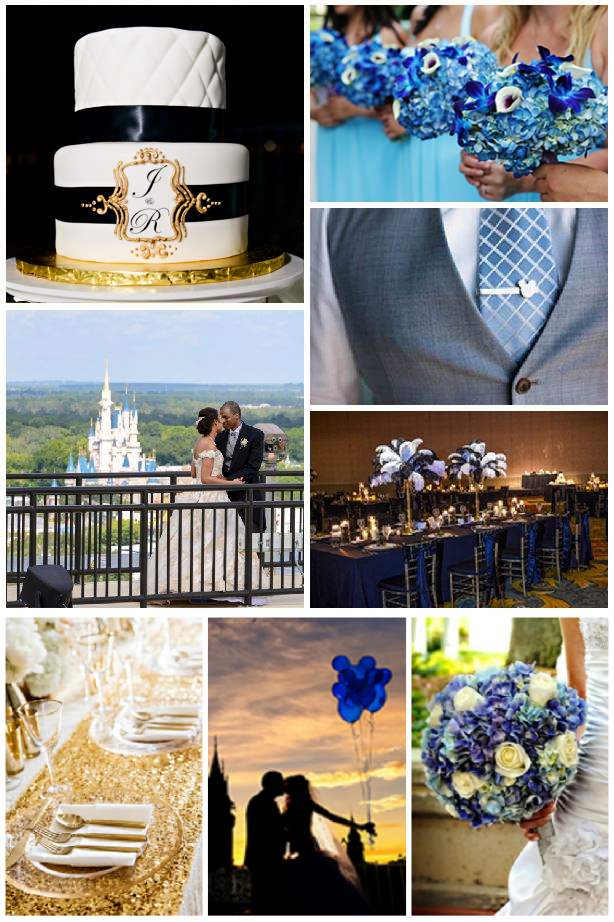 I had a lot of fun scouring the Disney Weddings gallery to put this board together. I love the how the blue flowers and the gold decor go together. And check out that golden sunrise!
Details I love …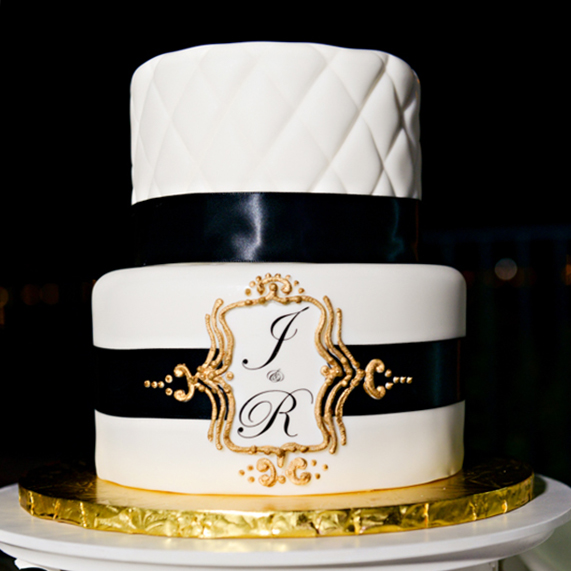 I love the elegant gold details on this simple black and white cake.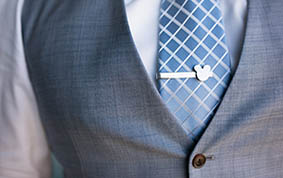 And how fun is this Mickey tie clip? A must for every groom.
All wedding images from Disney Wedding Inspiration Gallery