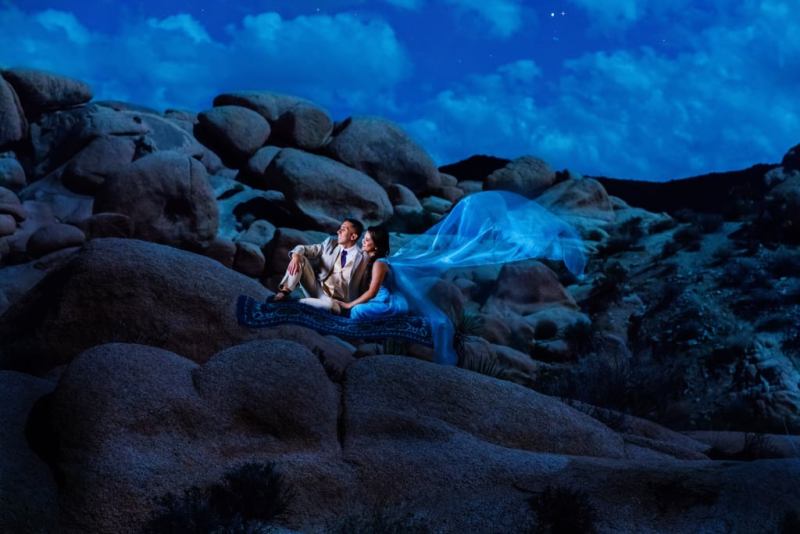 Shining, shimering, splendid! There's no other way to describe these magical Aladdin themed anniversary photos!
You may recognize Ruby and Eric from their gorgeous Disneyland castle vow renewal featured on Disney's Fairy Tale Weddings TV special. They seem like such a sweet couple who finally got the wedding of their dreams, at their favorite place surrounded by their loved ones (and Pentatonix).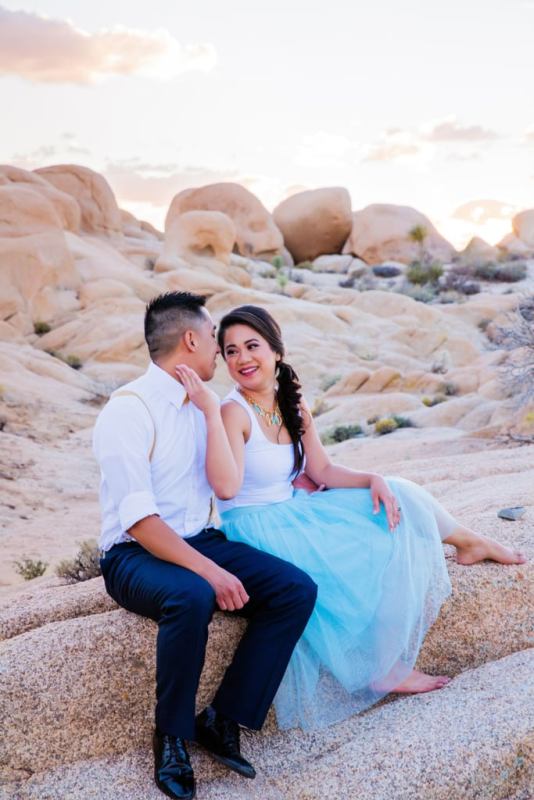 And now, to celebrate their anniversary, they recruited Jenna from White Rabbit Photo Boutique and her team to bring this special photo shoot idea to life.
"I had been following Jenna on Instagram for at least a couple of years," says Ruby. "I had seen her work and had always been in awe of the magic and pixie dust she brings to all the photos she captures. So for our ten year wedding anniversary, Eric and I reached out and asked if she can take our portraits, and we ended up taking photos at Disneyland, where we had our vow renewal! We loved her so much we wanted her to take our 11 year wedding anniversary photos, too!"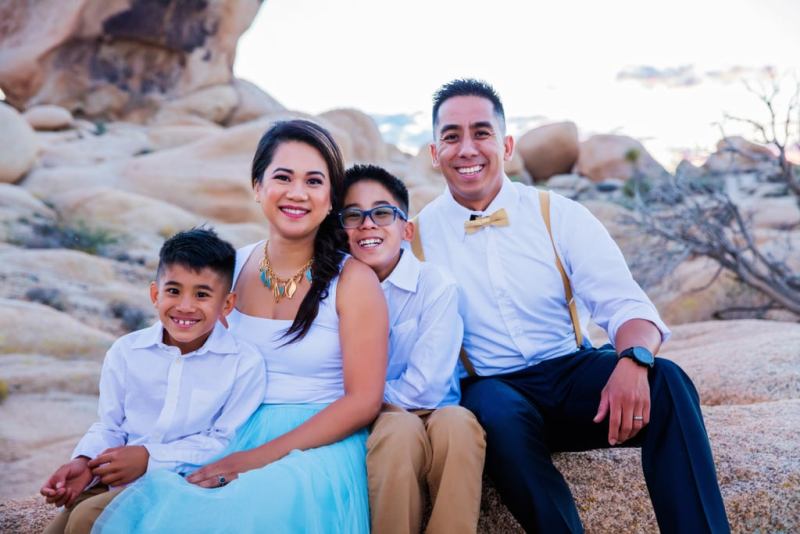 Ruby and Eric wanted something a little different this time. Instead of visiting Disneyland again, they ventured out to Joshua Tree National Park, CA, which is about 120 miles east of Anaheim. "This time, we wanted Jenna to capture our love for both Disney AND traveling. Aladdin's passion for showing a 'whole new world' to Jasmine was the perfect theme for us since we love to travel so much."
The photo shoot was its own adventure! "It was an awesome experience to hike, climb up rocks, and take turns riding the magic carpet while in Joshua Tree with our family! These photos are truly diamonds in the rough!"
Thank you Ruby and Eric, and also Jenna, for sharing these photos with us!
Photography by White Rabbit Photo Boutique. Photos originally featured on Popsugar.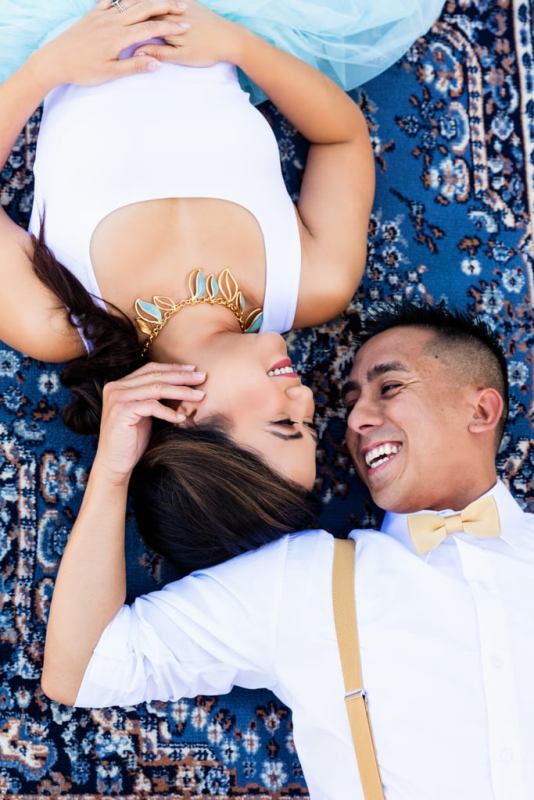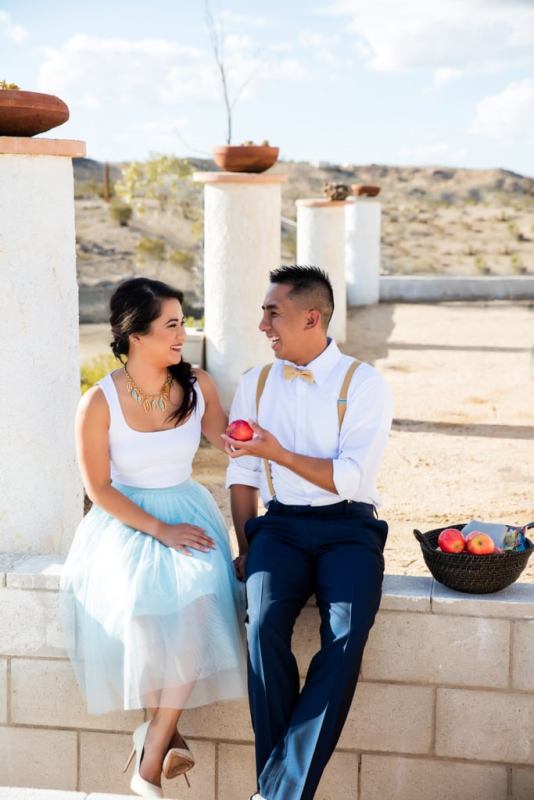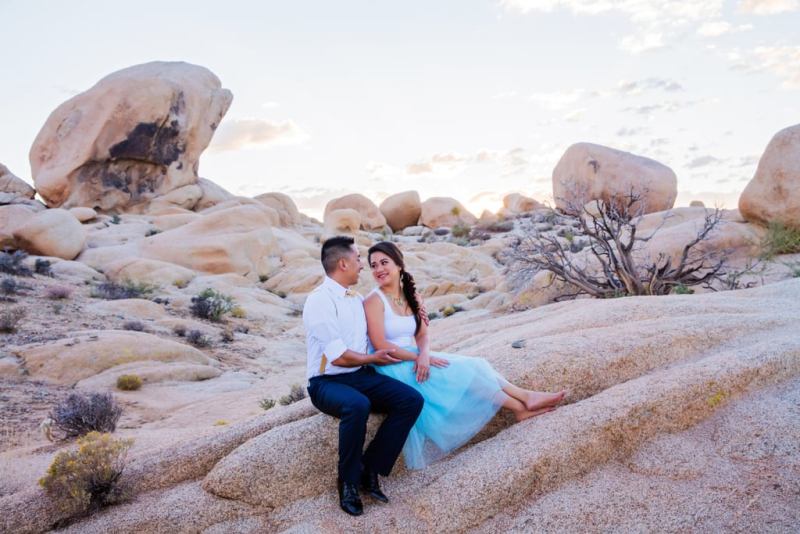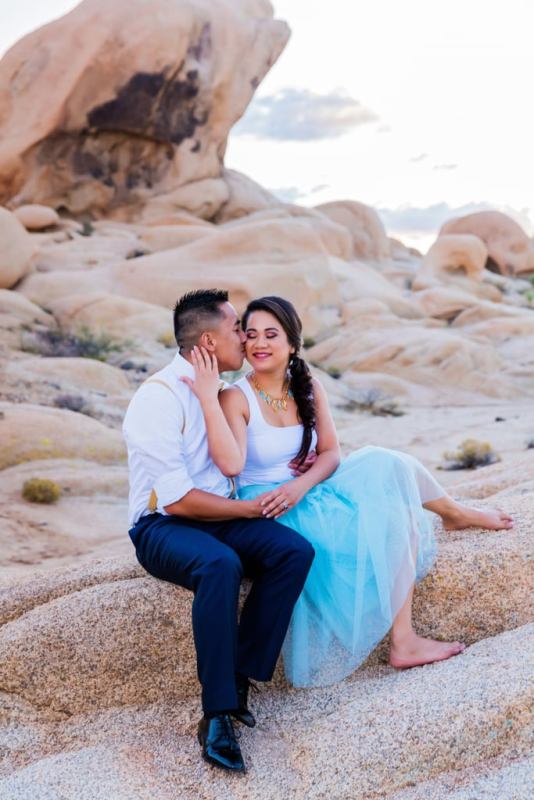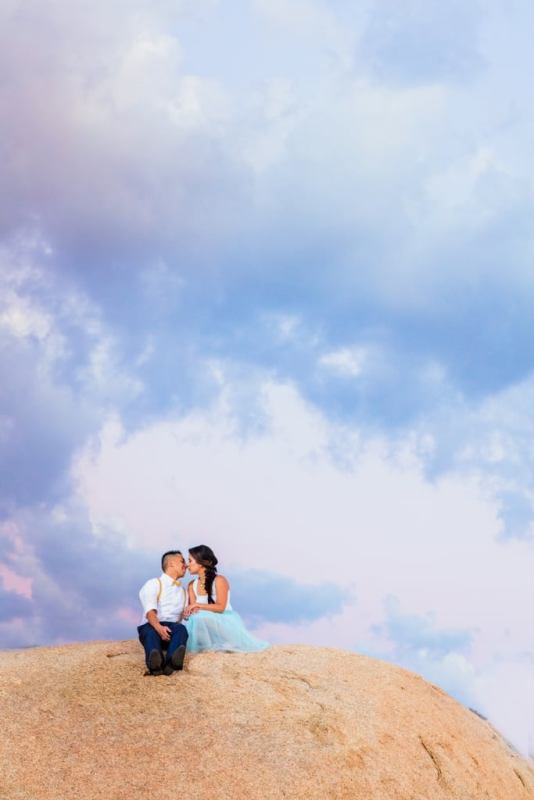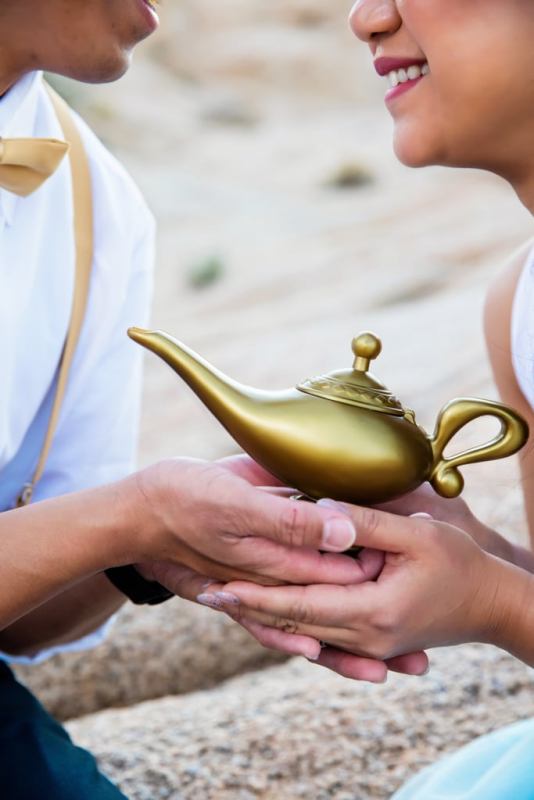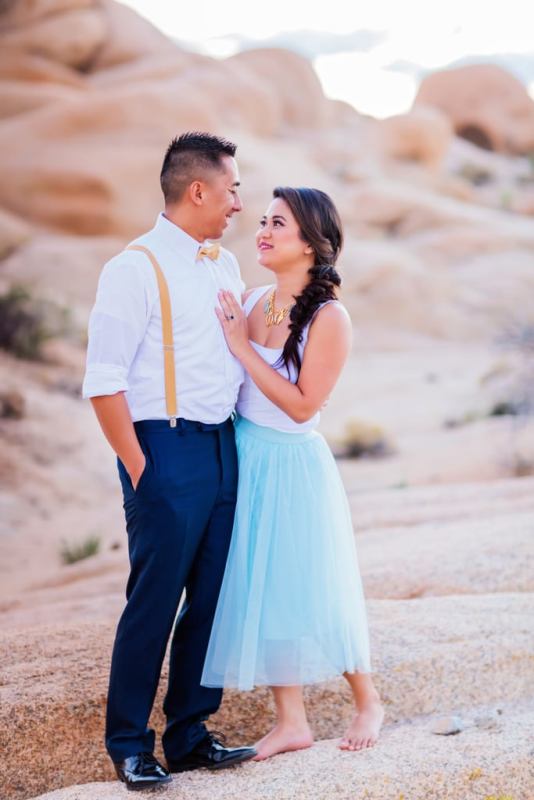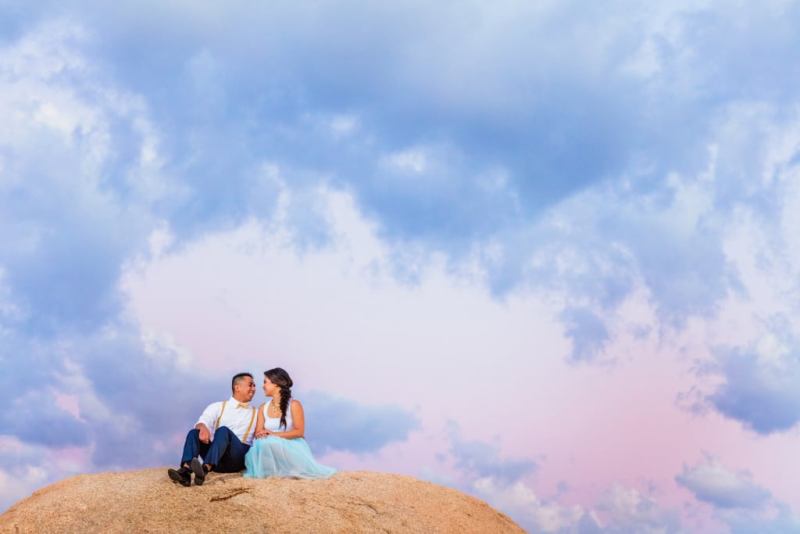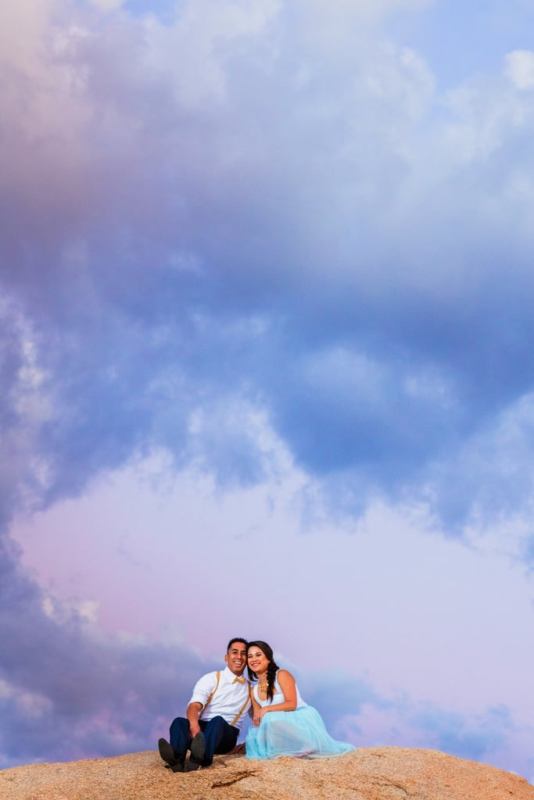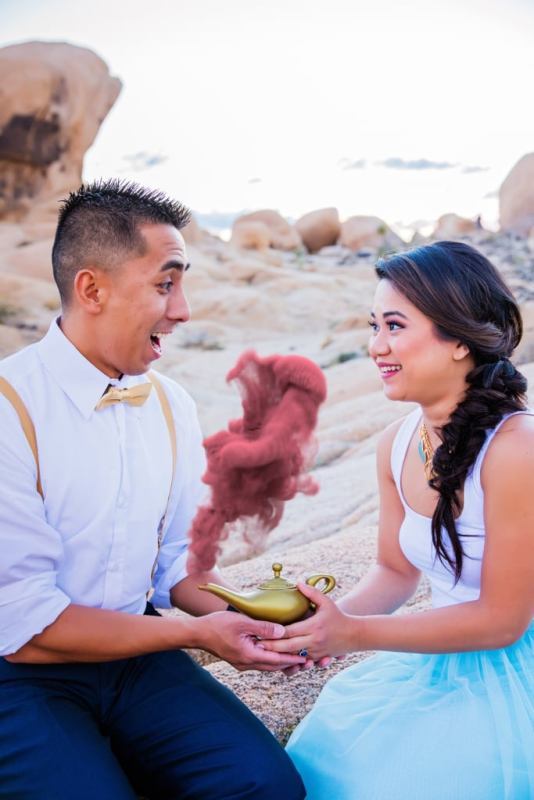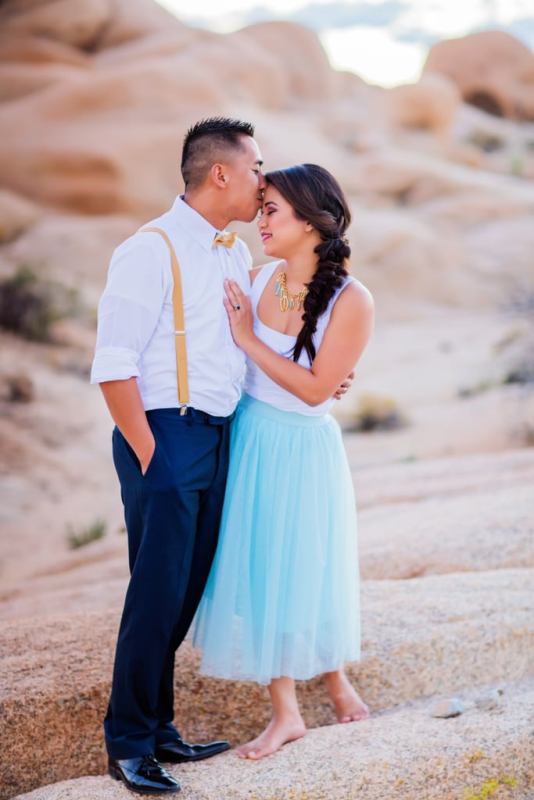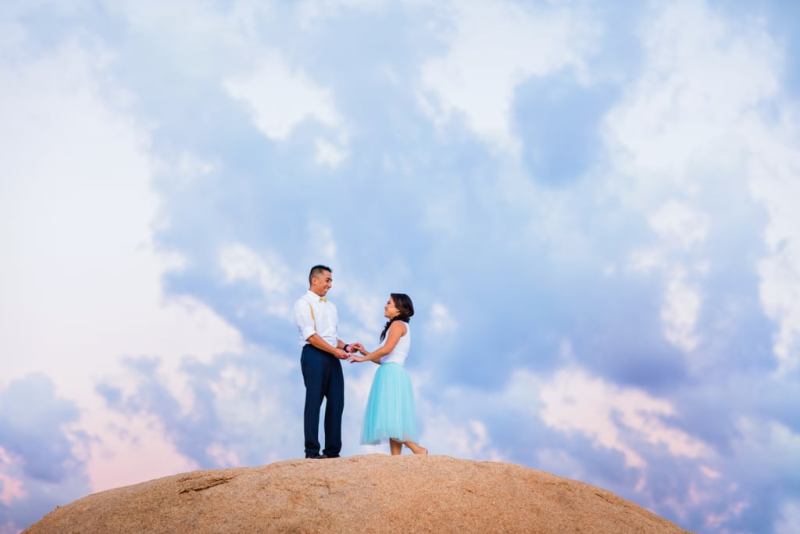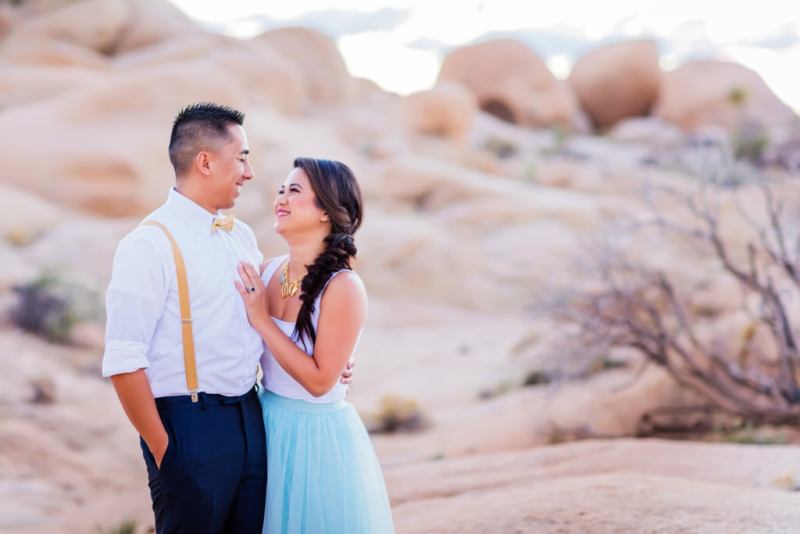 You'll also love:
My 5 Favorite Moments from the Disney's Fairy Tale Weddings TV Special