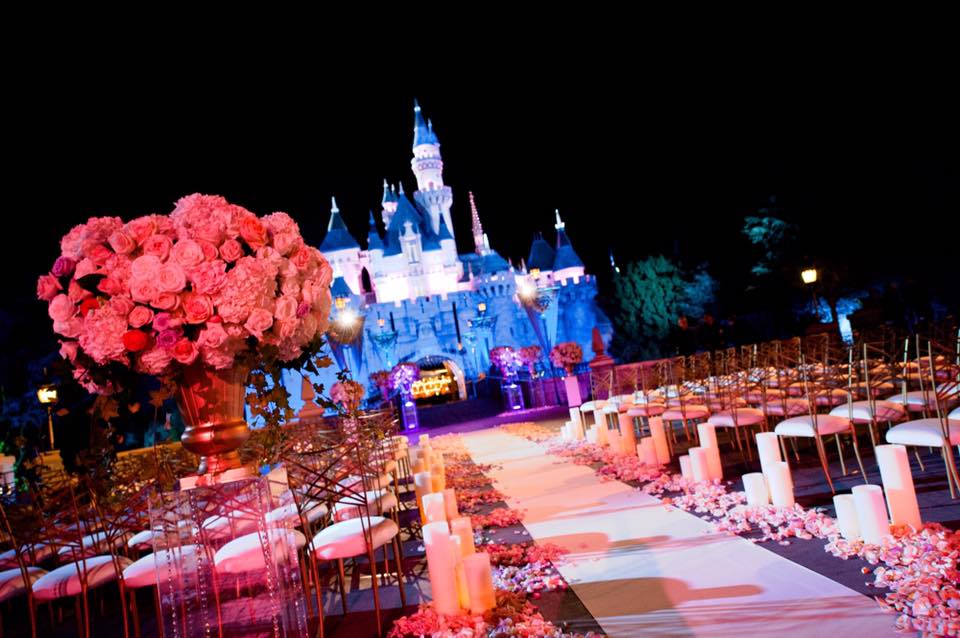 All photos and videos from Disney's Fairy Tale Weddings TV Show and Freeform.
Did you catch the Disney's Fairy Tale Weddings TV special this weekend? If you missed it you can watch it on Hulu, the Freeform app, or catch some highlights on the Disney's Fairy Tale Weddings Facebook page. The special featured the best-of-the-best that Disney Weddings has to offer. Seriously … they pulled out all the stops for these lucky couples. But some of my favorite moments were the simpler, meaningful, and sometimes silly things. Here are my 5 favorite moments from the show.
My 5 Favorite Moments from the Disney's Fairy Tale Weddings TV Special
5. When this girl's hands got cold and she was brutally rejected. The funniest moment of the show! Melanie didn't realize her boyfriend was planning a surprise proposal and he was mic'd, and he didn't want her to feel it (although … she was mic'd too … hmmmm … ah well) and during a cold morning at Disney's Animal Kingdom she wanted to warm her hands inside his jacket and he was like, nah.
4. This groom's Box of Love Letters. Dude, way to ruin EVERY OTHER WEDDING GIFT for the rest of time. Seriously. All the tears during this moment.
Brb. CRYING. #DisneyWeddings pic.twitter.com/aAgQMxdnDh

— Freeform (@FreeformTV) May 8, 2017
3. Seeing the carriage drive through an empty Epcot. I can't even fathom how early in the morning this wedding must have been, but for me, riding through an empty Epcot's World Showcase in a horse-drawn carriage sounds like heaven.
2. Glitter ombre cake. We weren't presented with full-size, fully decorated cake options at our Planning Session so I'm not sure if this is a new thing or if it was "just for TV," but if I had seen that glitter ombre cake I would have thrown my arms up and yelled, "YES PLEASE!"
1. This DCL couple's first look. These two are so adorable. Their first look was simple and sweet. You could feel the love through the screen. And you could almost feel the wind.
What was your favorite moment of the Disney's Fairy Tale Weddings TV special?