This post contains affiliate links.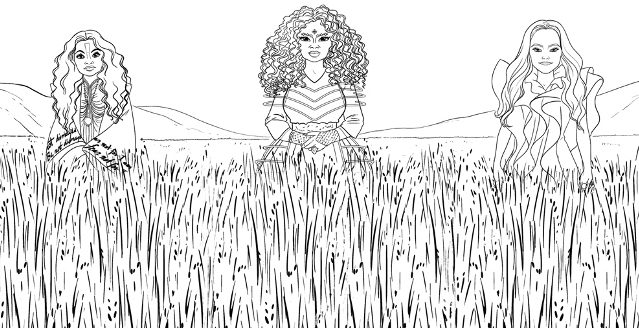 Welcome to A Wrinkle in Time week on the blog! A Wrinkle in Time opens this Friday March 9, 2018, and we are kicking things off by sharing some printable A Wrinkle in Time coloring pages and activities you can share with the whole family. I don't know about you but I've been waiting my whole life for some Oprah coloring pages. That dream has finally come true!
A WRINKLE IN TIME Coloring Pages and Activities
To save these printable PDFs to your computer, click on the images below and the PDF will open in a new tab or window. Right click on the PDF and select "Save" or "Print."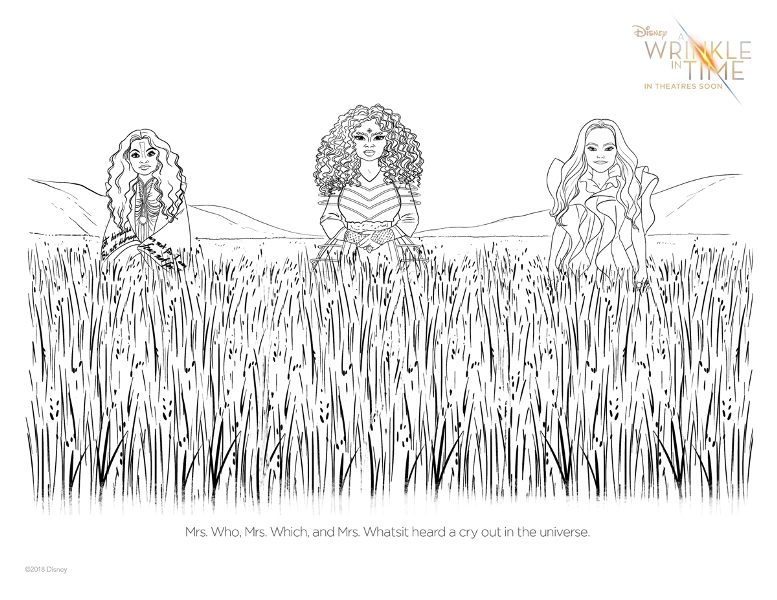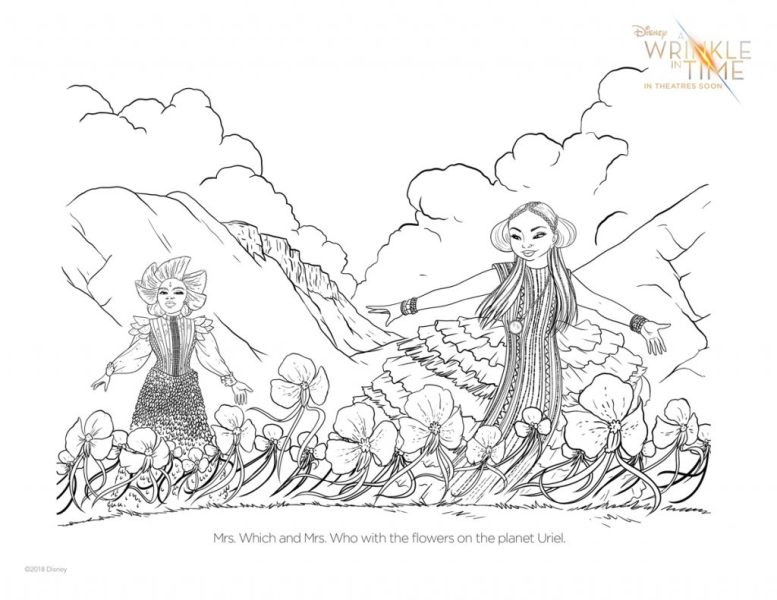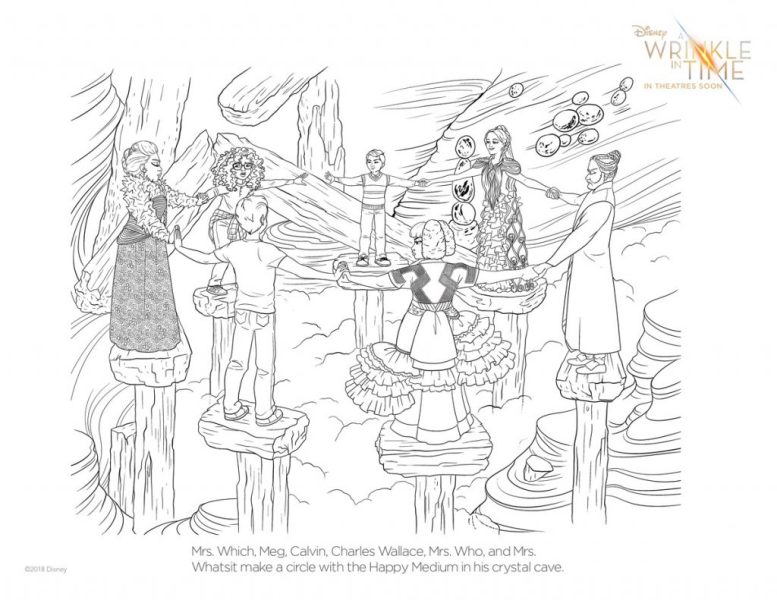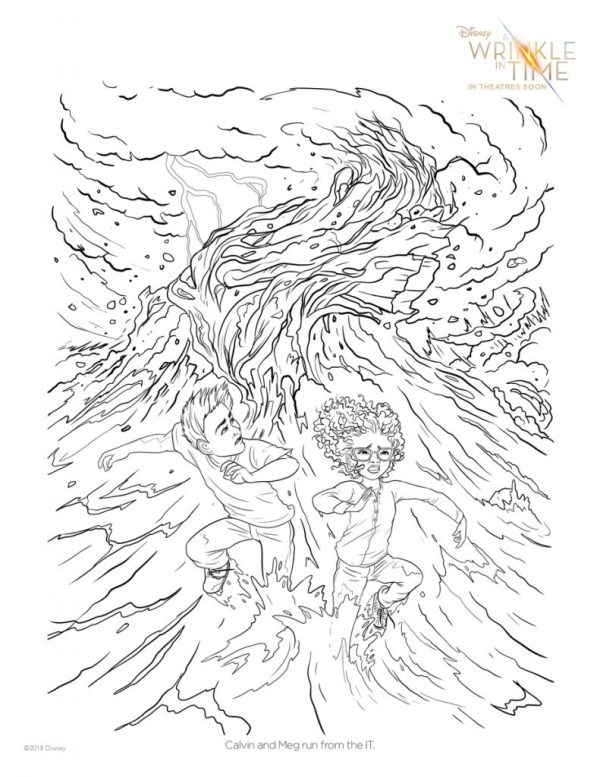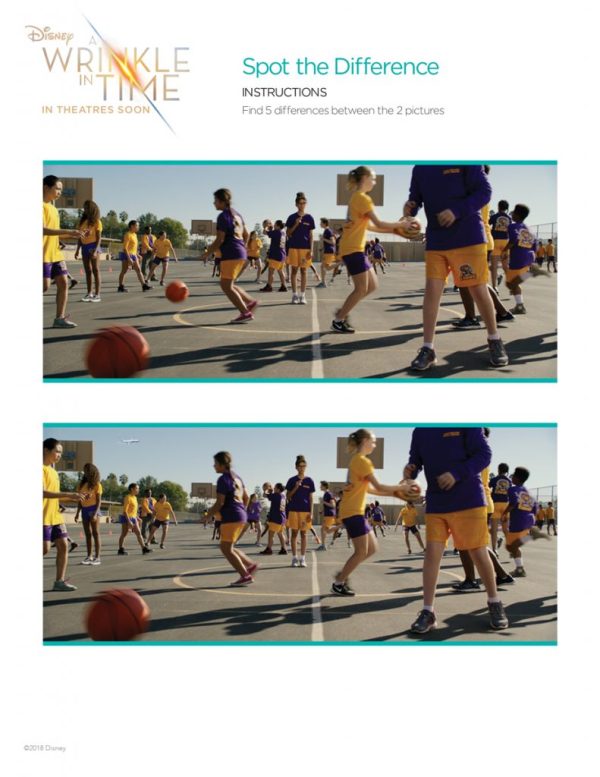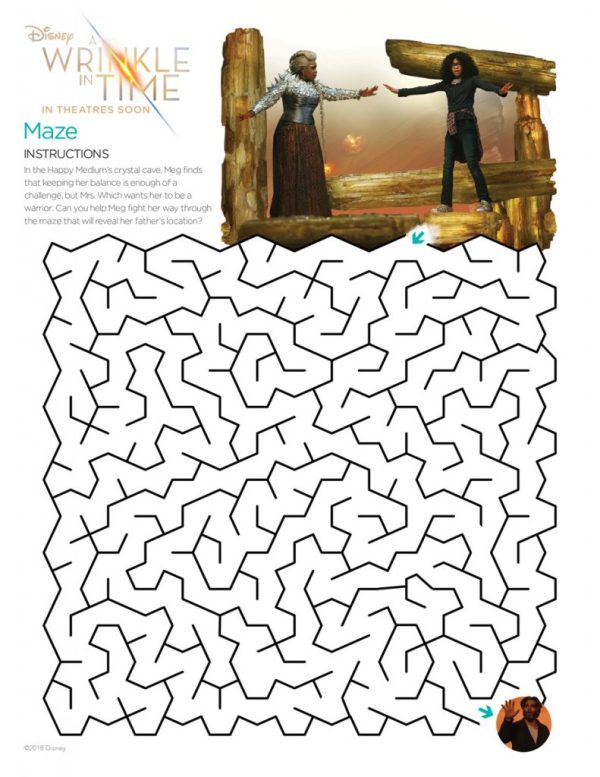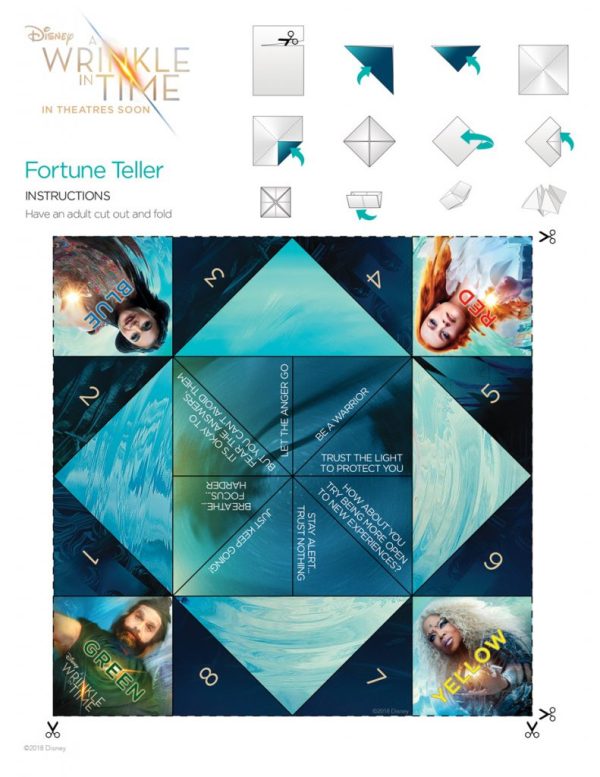 From visionary director Ava DuVernay comes Disney's "A Wrinkle in Time," an epic adventure based on Madeleine L'Engle's timeless classic which takes audiences across dimensions of time and space, examining the nature of darkness versus light and, ultimately, the triumph of love. Through one girl's transformative journey led by three celestial guides, we discover that strength comes from embracing one's individuality and that the best way to triumph over fear is to travel by one's own light.
Meg Murry is a typical middle school student struggling with issues of self-worth who just wants to fit in. The daughter of two world-renowned physicists, she is intelligent and uniquely gifted, as is Meg's younger brother, Charles Wallace, but she has yet to realize it for herself. Complicating matters is the mysterious disappearance of Mr. Murry, which has left Meg devastated and her mother broken-hearted. Charles Wallace introduces Meg and her fellow classmate Calvin to three celestial beings (Mrs. Which, Mrs. Whatsit and Mrs. Who) who have journeyed to Earth to help search for their father, and together they embark on their formidable quest. Travelling via a wrinkling of time and space known as tessering, they are transported to worlds beyond their imagination where they must confront a powerful evil force. To make it back home to Earth, Meg must face the darkness within herself in order to harness the strength necessary to defeat the darkness rapidly enveloping the Universe.