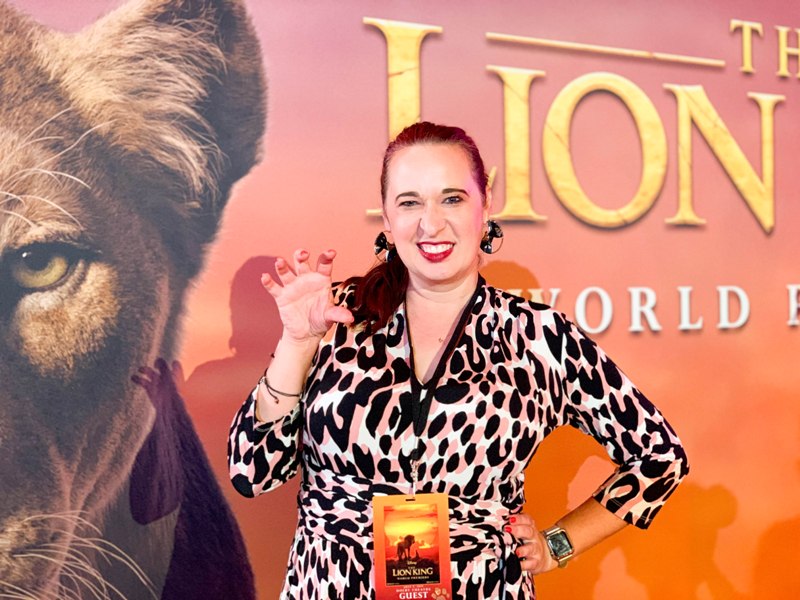 This week I was invited by Disney to attend the world premiere of The Lion King in Hollywood! I always feel so lucky and honored when Disney invites me to these events; they are just so magical!
World Premiere of THE LION KING Movie
We arrived to the red carpet on Hollywood Blvd and immediately saw Pride Rock! So over-the-top amazing! We were ushered down the red carpet pretty quickly so I didn't get to take many photos. I realized when I looked at my photos I captured the back of Seth Rogen's head while he was being interviewed.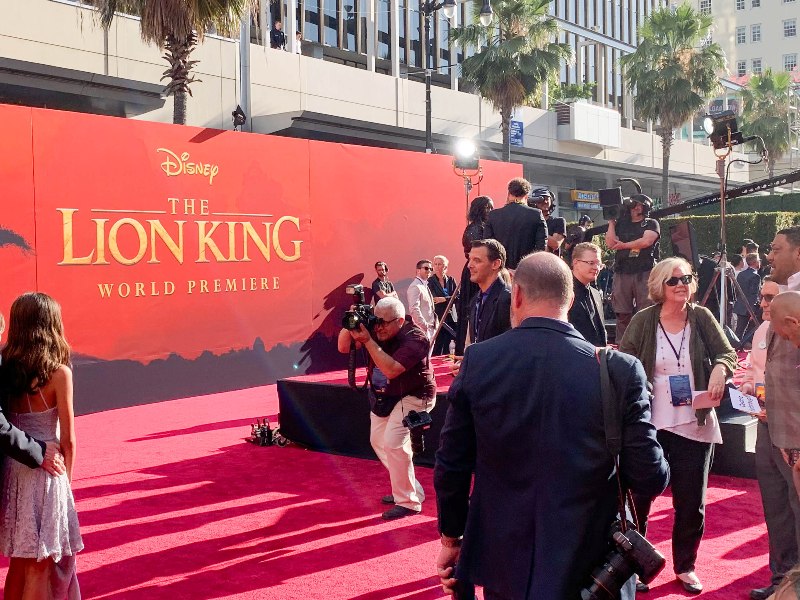 By the way, my dress is a rental from Rent the Runway! It's the Mahlia Leopard Wrap Dress by Leota and I'm wearing size Large. I loved this dress, it was SO comfortable and stretchy!
This was my first time watching a movie at the famous Dolby Theater (where they host the Academy Awards). I have attended concerts there but never a movie. It was awesome!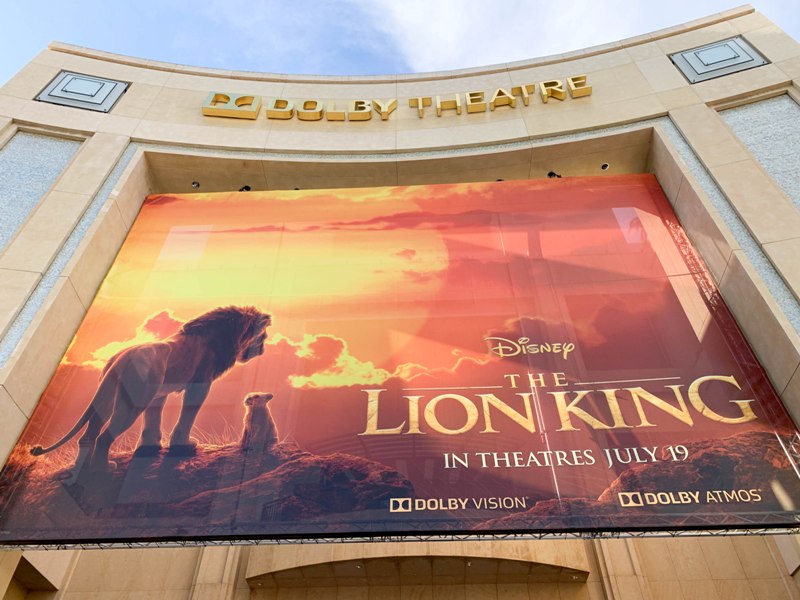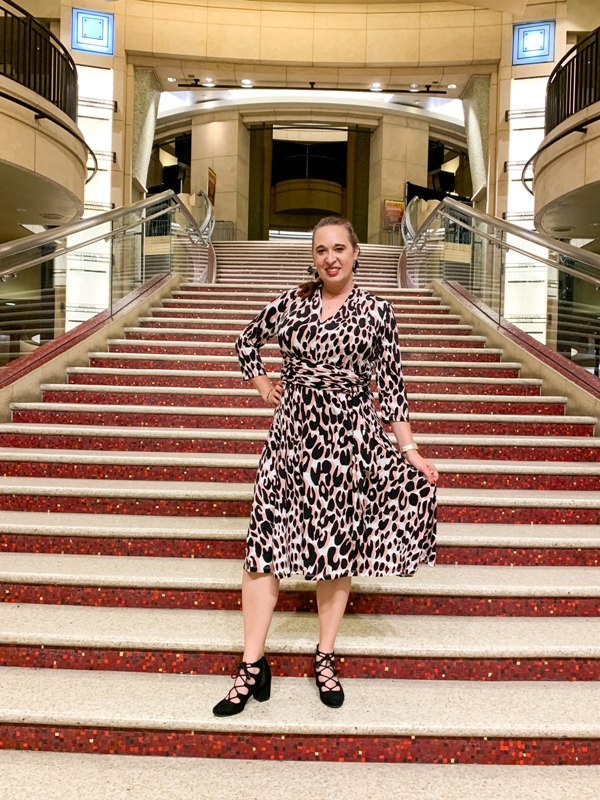 Before the movie started, director Jon Favreau introduced the voice cast. The entire main cast was in the house, minus James Earl Jones and John Oliver. It was pretty intense to see such star power all in one place! We had to lock up our phones by this point, so here's a photo of the moment from Disney: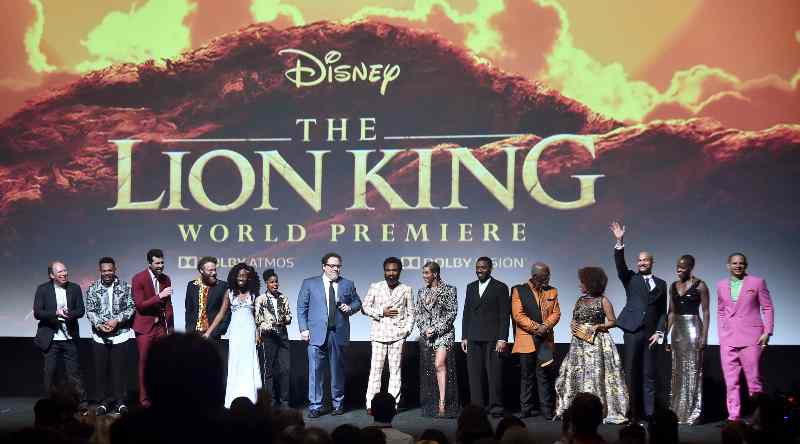 When the movie was finished (full review coming later), we were led to an after party back on the red carpet on Hollywood Blvd. The party area took up the full block; it was massive!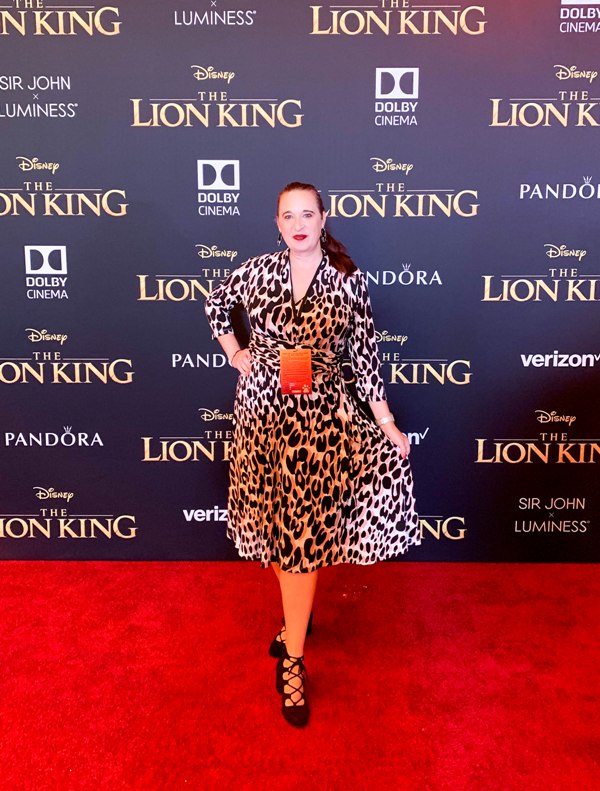 It's a Disney party, so you know there was good food and drinks … they even were serving Dole Whip!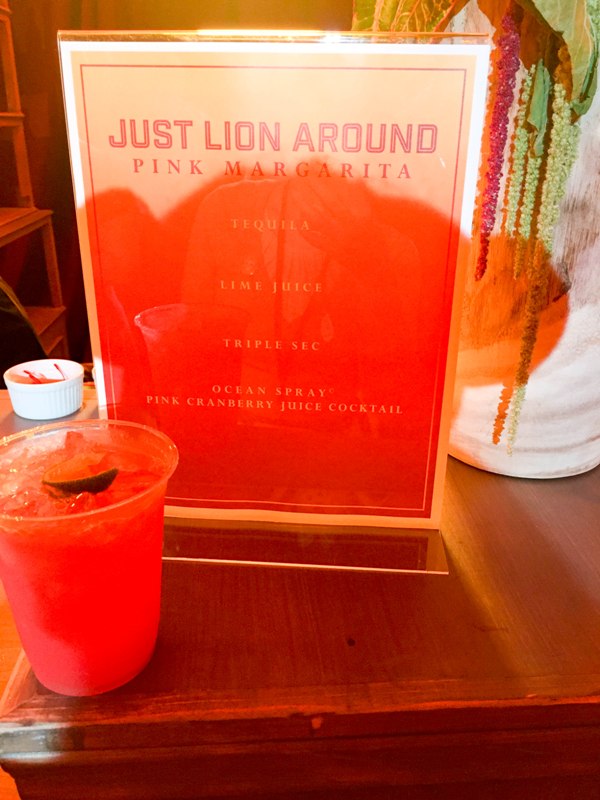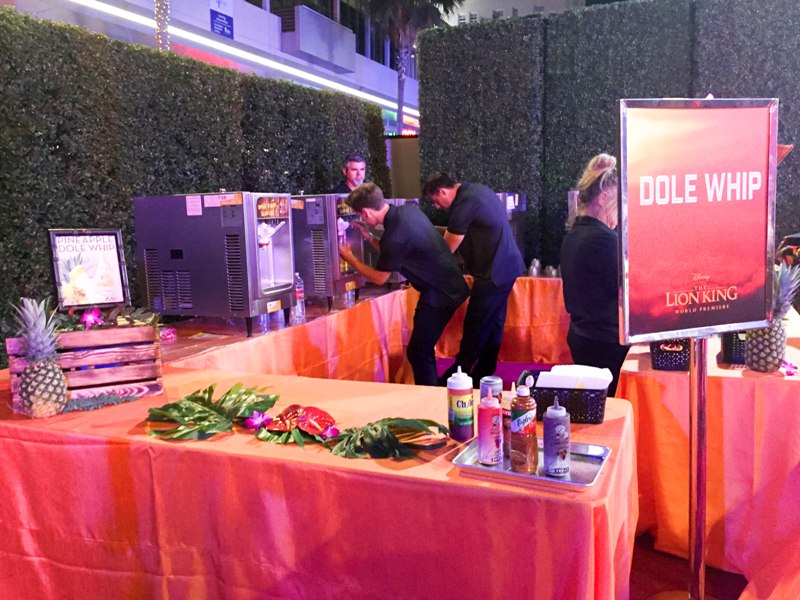 And there were lots of activities for kids and adults, including rock painting, DIY tote bags, and making your own dirt cups (chocolate pudding and cookie crumbles)!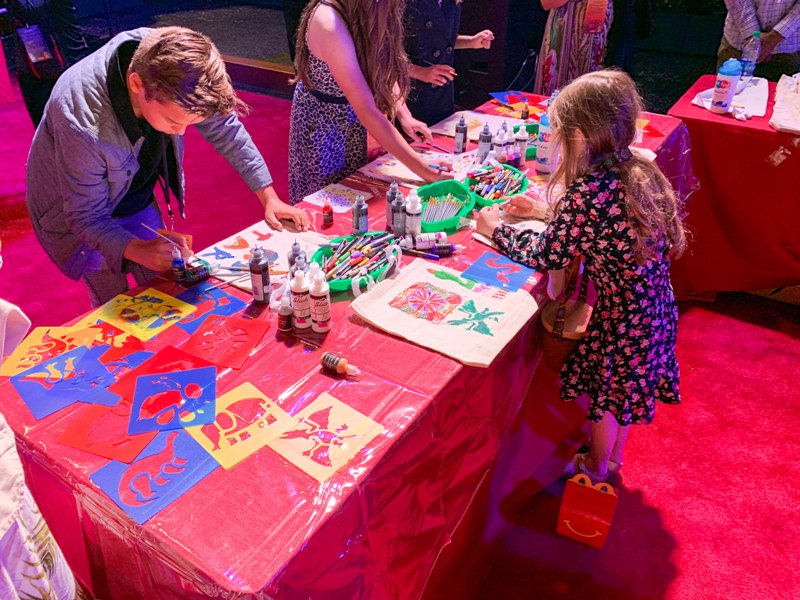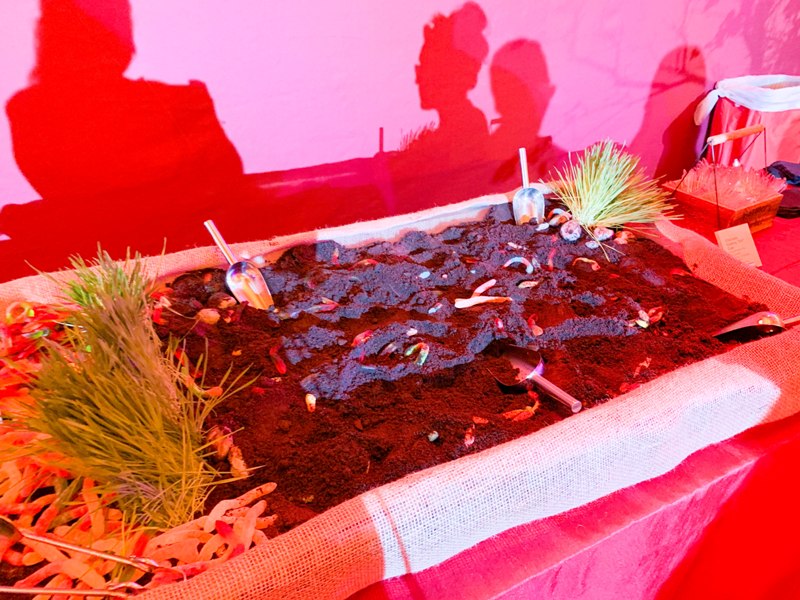 I spent the night looking out for Beyoncé but I think she and Blue Ivy went home already. In fact, I didn't spot any of the main cast at the after party so I think they had their own party without us, haha! Still, it was an amazing night and I'm so grateful to Disney for inviting me to celebrate The Lion King! Such a groundbreaking and beautiful film! I can't wait for everyone to see it!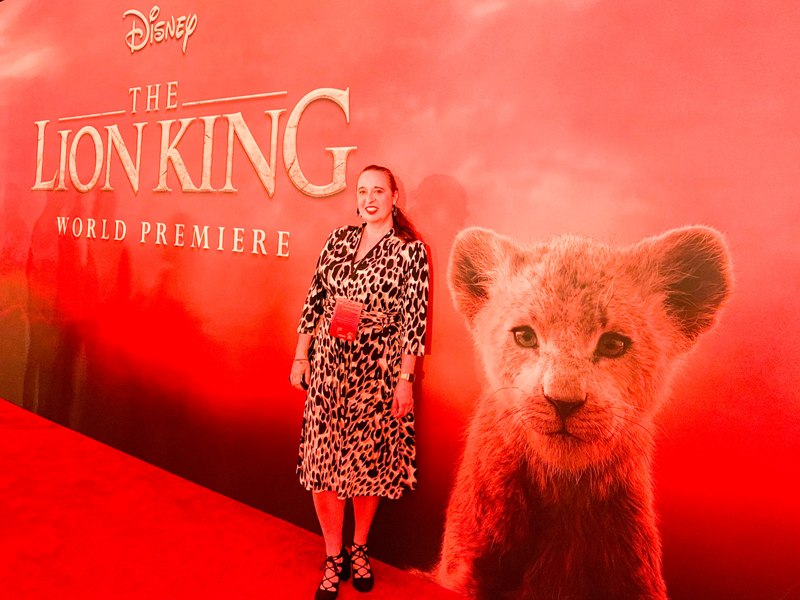 The Lion King is in theaters July 19, 2019!