I first fell in love with the ombre style when I saw Gwen Stefani's wedding dress.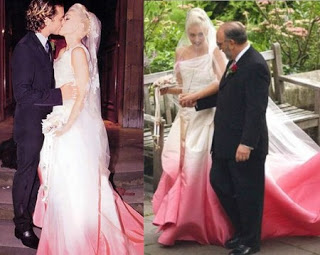 I dreamed of being married in a dress like hers long before I even met my fiance.  But I knew that having a similar dress custom made would probably not be budget friendly.  So I decided I would incorporate ombre elements in our decor.
My concern now is ombre overload.  I love how this ombre wedding on the Inspired by This blog has touches here and there without it getting out of hand.  How do I know when enough is enough?  Any suggestions for incorporating ombre into our wedding?