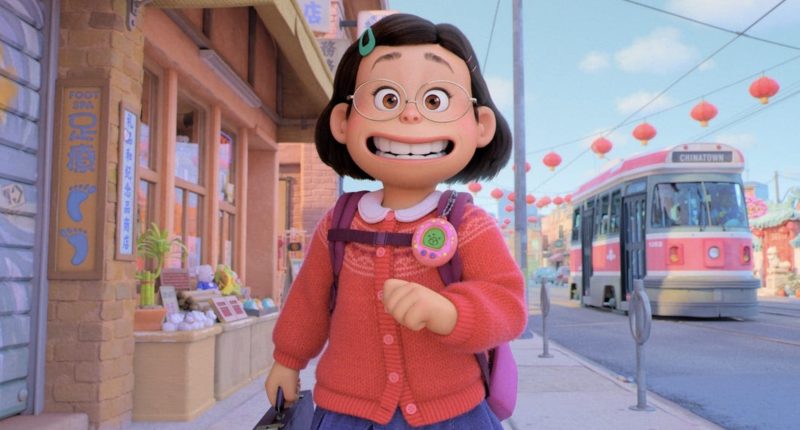 I am so excited to watch Disney/Pixar's latest film, TURNING RED, which premieres on Disney+ on March 11, 2022!
In "Turning Red", Mei Lee is a confident, dorky thirteen-year-old torn between staying her mother's dutiful daughter and the chaos of adolescence. And as if changes to her interests, relationships, and body weren't enough, whenever she gets too excited (which for a teenager is practically ALWAYS), she "poofs" into a giant red panda!
Watch the trailer for TURNING RED:

This is the first full length motion picture written and directed by the talented Domee Shi. You may remember her adorable short film, Bao, which played ahead of INCREDIBLES 2 in theaters.
I really loved "Bao" so I can't wait to see TURNING RED! Pixar is pretty well known for portraying big emotions in a fun and meaningful way, and I'm sure TURNING RED will be no different.
In the movie, Mei and her friends are obsessed with the boy band 4*Town. I think anyone who grew up in the 1990s/2000s can relate to that, yes?
Watch the music video for 4*Town "Nobody Like U" from TURNING RED, written by Billie Eilish and FINNEAS

While we wait for the movie to premiere on Disney Plus, Disney has released these free TURNING RED coloring pages and printable activities! There's 11 pages of fun TURNING RED activities for the whole family! The best part, these are FREE and you can print them right at home!
TURNING RED Printable Coloring Pages and Activities
To save these printable images to your computer, click on the links below and the file will open in a new tab or window. Right click on the image and select "Save" or "Print." Make sure the settings say "Fit picture to frame" so it fills the page.
Coloring Pages
CLICK HERE: TURNING RED Printable Coloring Pages and Activities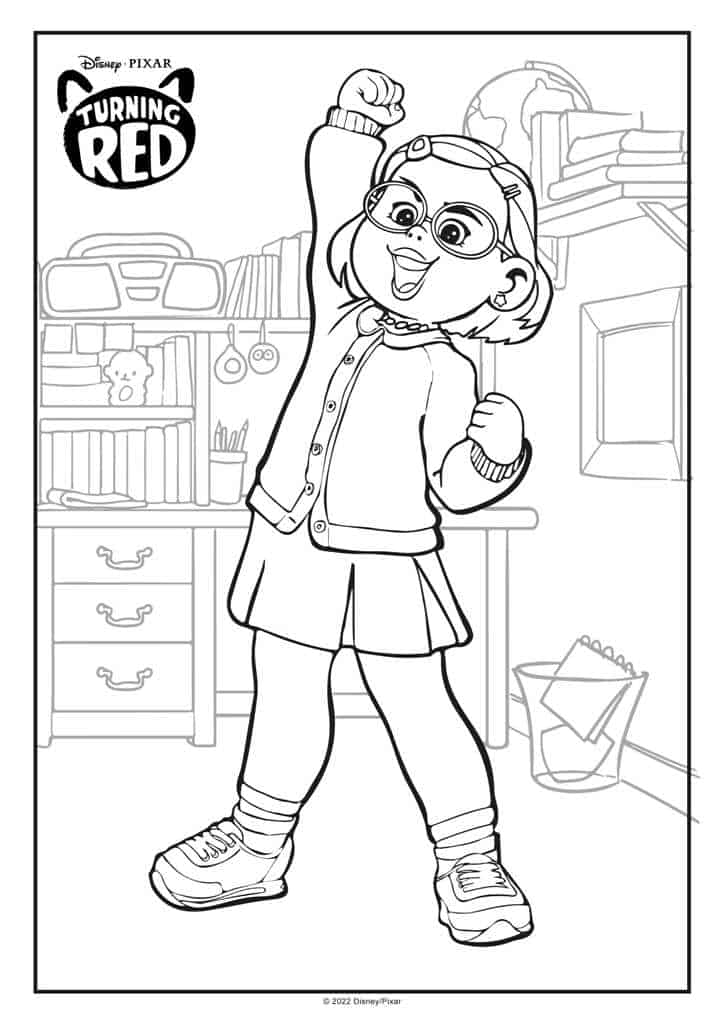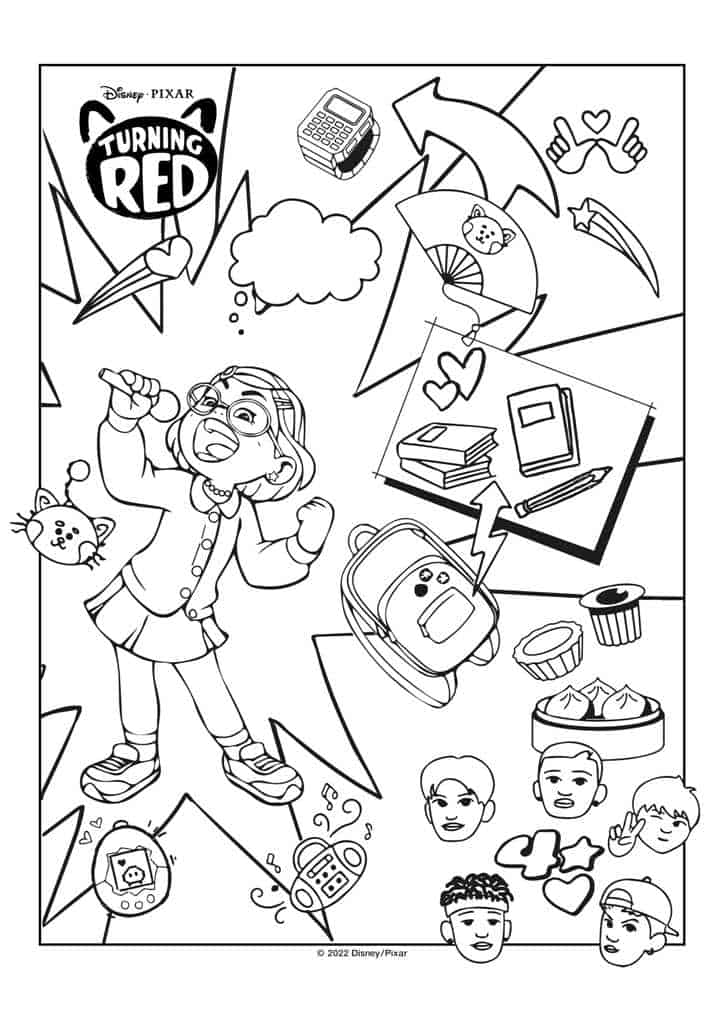 CLICK HERE: TURNING RED Printable Coloring Pages and Activities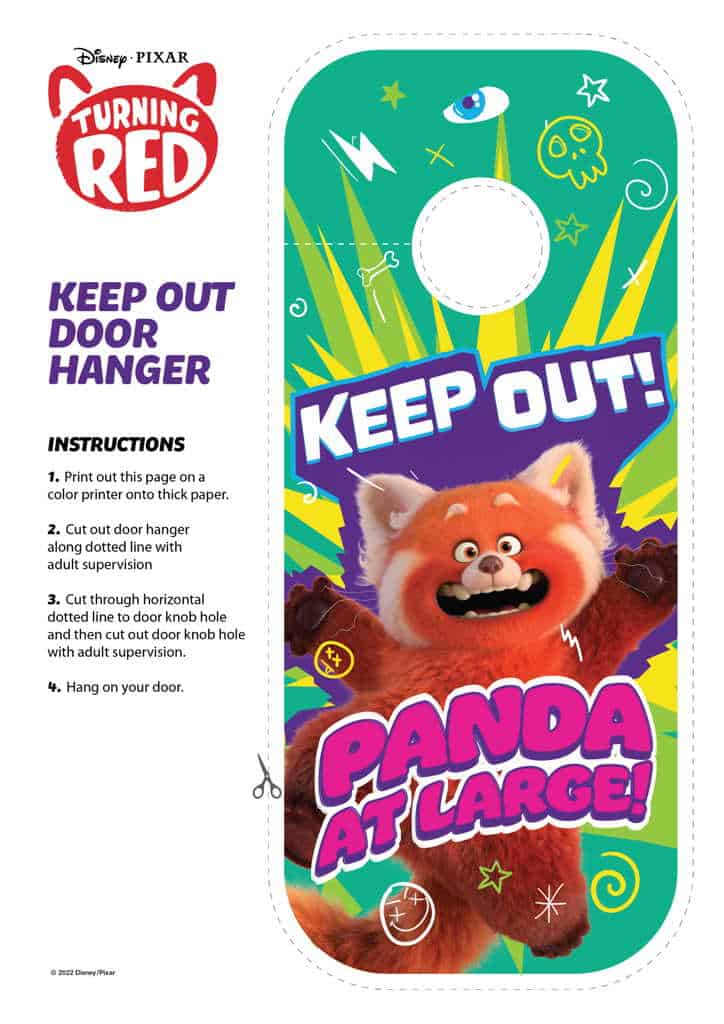 CLICK HERE: TURNING RED Printable Coloring Pages and Activities
***
Premiering March 11, 2022 exclusively on Disney+, Turning Red tells a coming-of-age story like no other. Mei (voiced by Rosalie Chiang) is a spunky Chinese Canadian girl who turns into a red panda anytime she experiences strong emotions, and must find a way to navigate both her school life and home life in early 2000s Toronto. Mei juggles hanging out with her three best friends, the boy band they're obsessed with, her family's temple and her protective mother, Ming (voiced by Sandra Oh), who isn't ready to let go of her growing daughter. Disney and Pixar's Turning Red is directed by Domee Shi and produced by Lindsey Collins.
Follow TURNING RED on Social Media!
Website: https://movies.disney.com/turning-red
Facebook: https://facebook.com/PixarTurningRed/
Instagram: https://instagram.com/pixarturningred/
Twitter: https://twitter.com/PixarTurningRed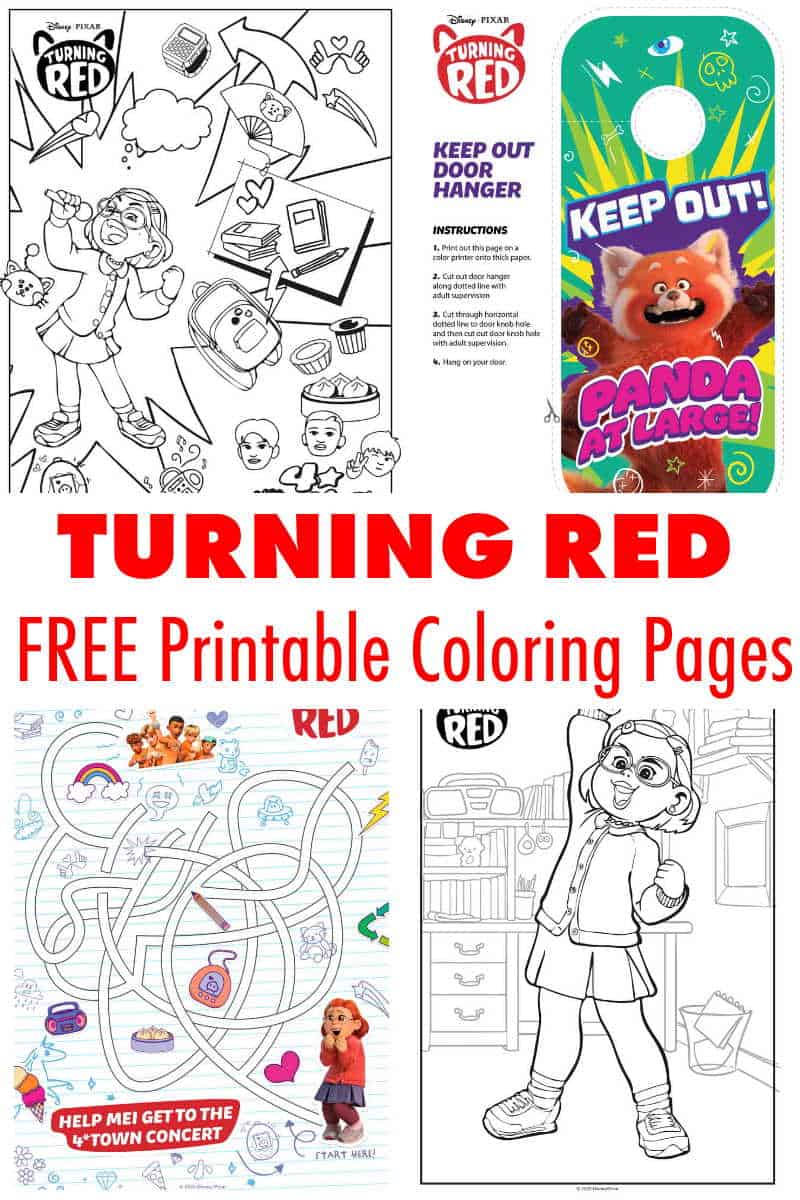 Other Printable Disney Coloring Pages:
[lasso type="grid" category="coloring-pages" columns="3″ link_id="29226″]