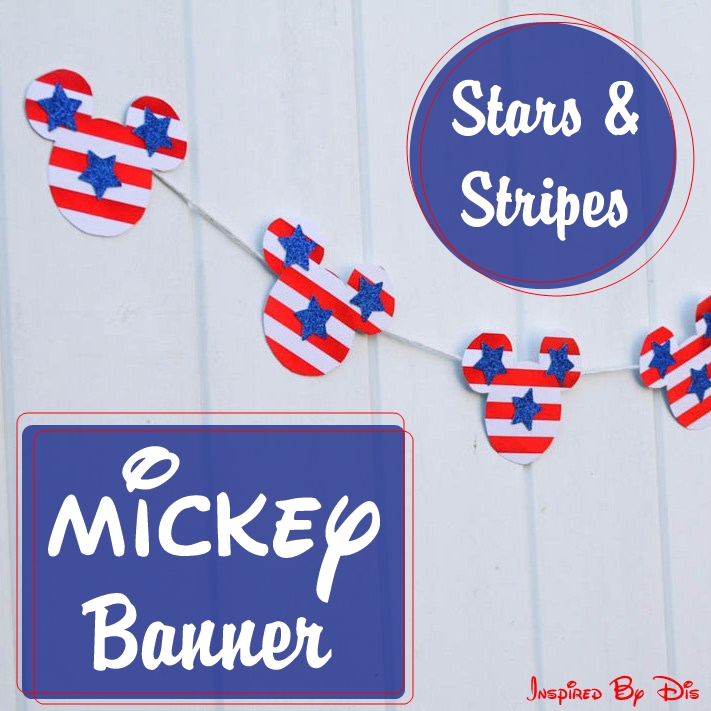 You didn't think I'd let a holiday go by without making one of my signature banners, did you? I hung this up on our front door and even my husband said it looks nice – and that's the best kind of testimonial I can receive! This was another easy project using just scrapbook paper and a paper punch. I found this red and white striped scrapbook paper and my first thought was "candy canes" … but I just had to turn it at an angle and – boom – flag stripes! If you can't find red and white striped paper, a good substitute is to simply alternate plain red and white cardstock for the Mickey shapes.
Stars and Stripes Mickey Banner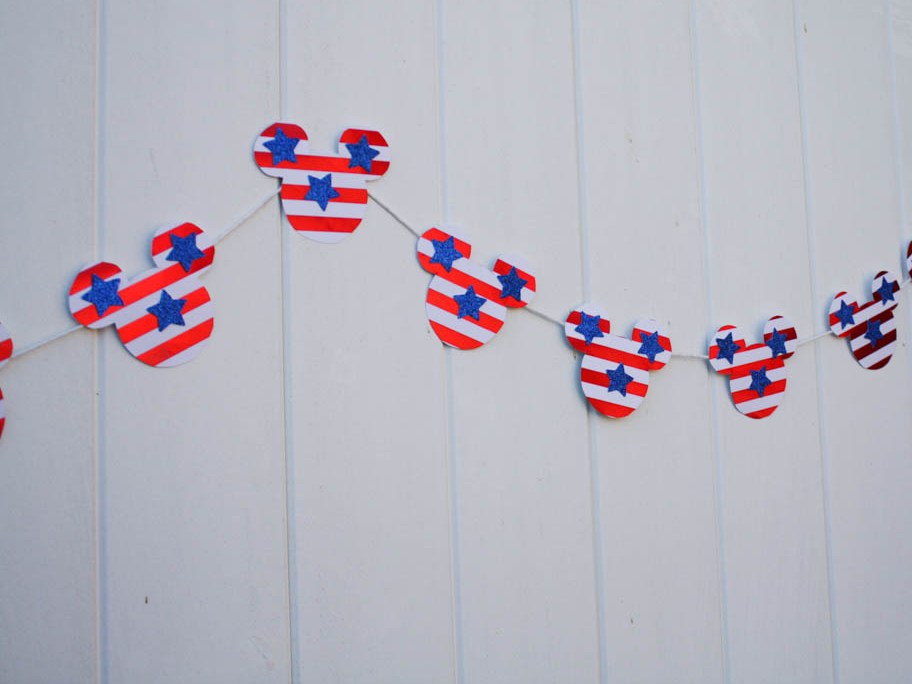 Supplies
Red and white striped scrapbook paper
Blue glitter scrapbook paper
Star paper punch
Mickey shape template
Pencil
Glue Stick
Scotch tape
String or twine
Steps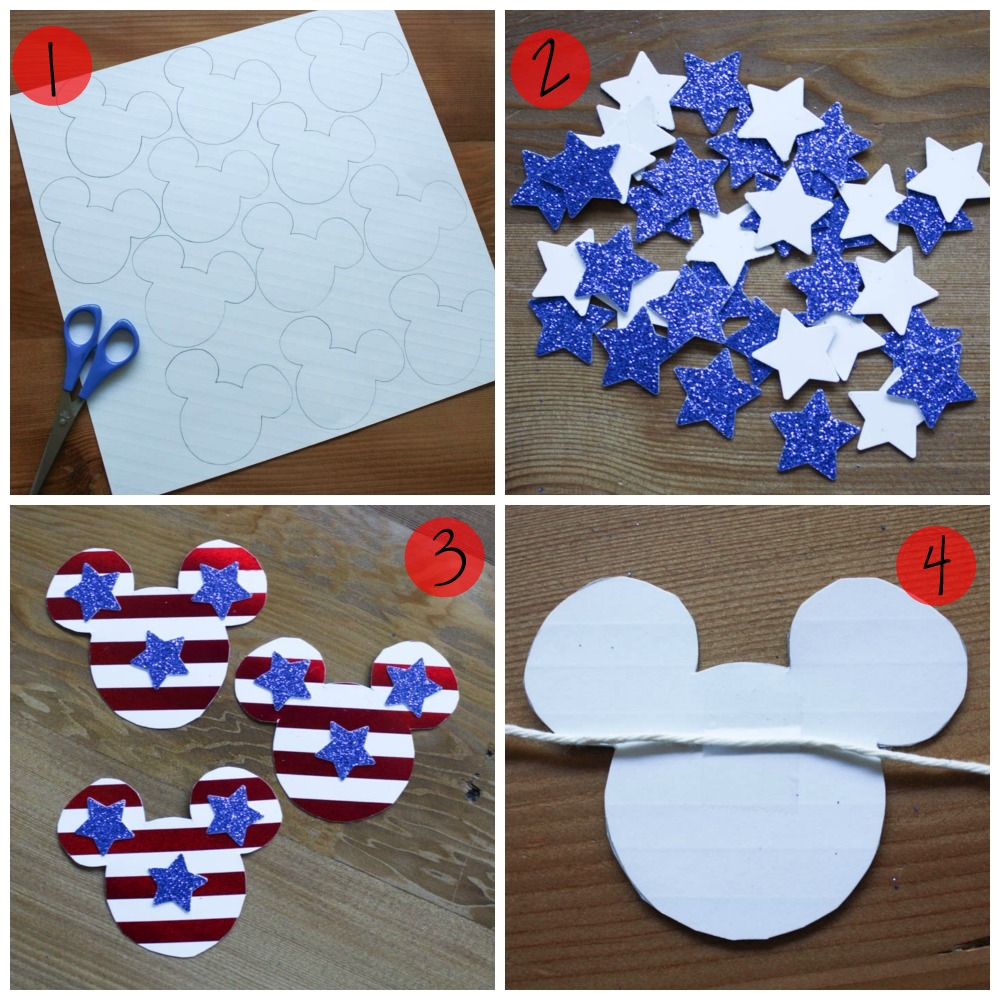 Step 1 – Use the Mickey head template to trace shapes on the back of the striped scrapbook paper. Cut them out.
Step 2 – Punch out stars from the blue glitter paper, three for each Mickey shape.
Step 3 – Using the glue stick, glue three stars to each Mickey shape. I put one star on each ear, and one in the middle.
Step 4 – Tape the back of each Mickey head to the twine, a couple inches apart. Hang on the wall or over your door, or anywhere you want to look more patriotic!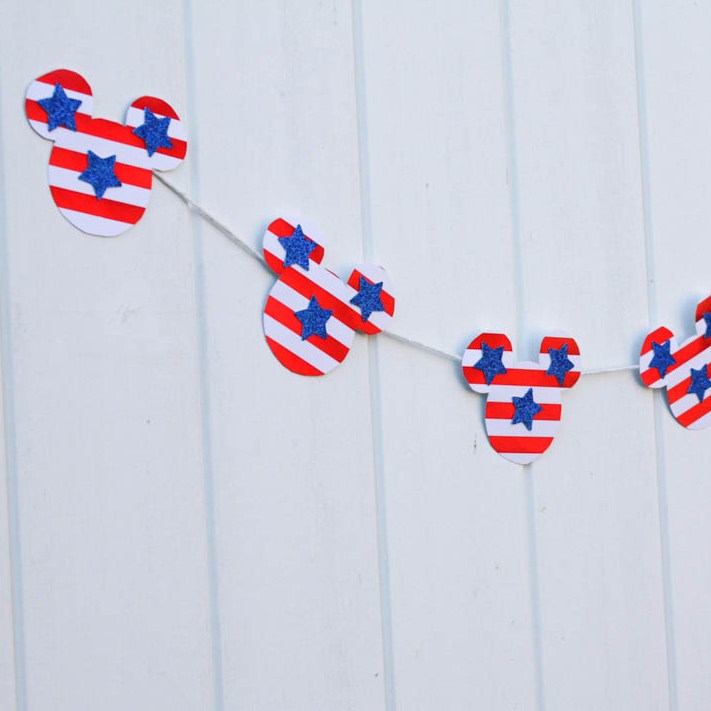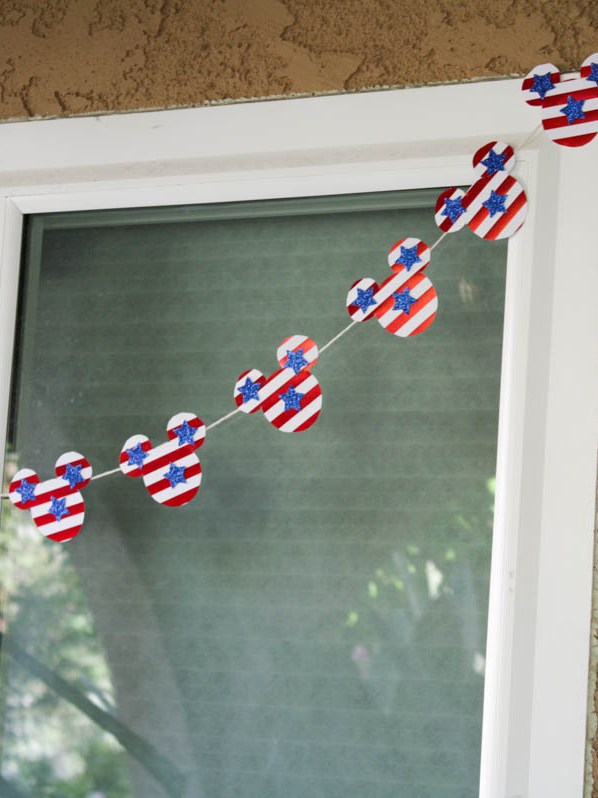 Wasn't that easy? Have a great Fourth of July!