This post contains affiliate links.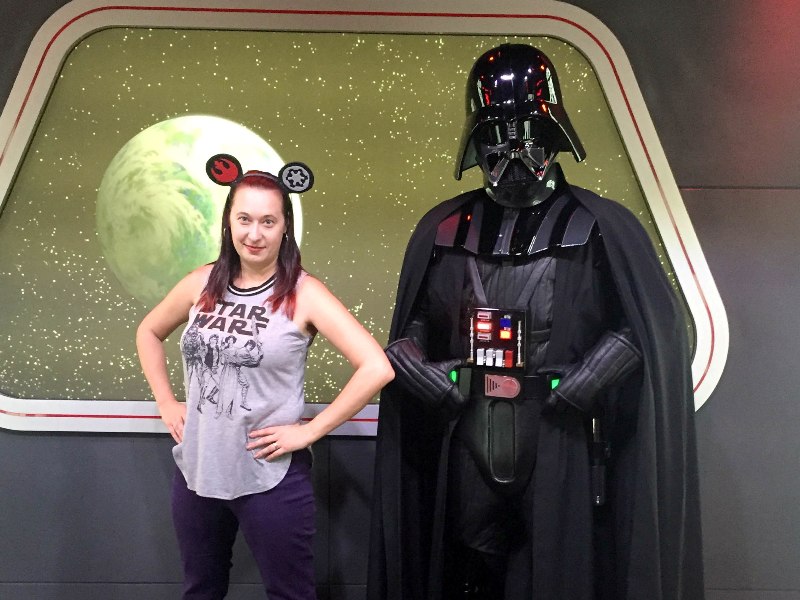 I've been wanting to make Star Wars ears for a while, and opening day for Season of the Force at Disneyland seemed like the perfect excuse. Not gonna lie, it was a little tricky to cut that Imperial logo out of felt and took me a few tries to get it close (can't say it's perfect, but that's the beauty of DIY, it doesn't have to be perfect). But I got a lot of compliments from all the Star Wars fans who were at Disneyland that day! So with a little patience, practice, and a steady hand, you can make your own Star Wars Mickey ears, too!
Classic Star Wars Mickey Ears
Supplies
Red and grey felt
Scissors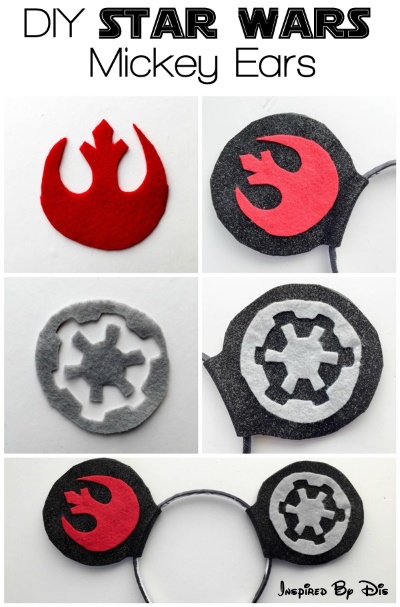 Steps
Step 1 – Cut your mickey ears from foam and glue them to the headband using the hot glue. See this post for detailed instructions and ears template.
Step 2 – Print out the Rebel and Imperial logos image PDF. The logos should be the right size for the ears if you used my template.
Step 3 – Cut out the Rebel logo and use it as a template to trace two Rebel logos onto the red felt. Cut out and glue one logo to one of the ears, then repeat on the other side.
Step 4 – The Imperial logo is a little trickier since it's a more complicated shape. Basically the white part of the logo is what we are going to cut out with grey felt. Cut out the round imperial logo and use it as a template to trace and cut two circles from the grey felt. Fold the template in half as shown in the image below, and also fold the grey felt circle in half. Using the template as a guide, cut out the outer cog shape (the outer white shape). Do this with both circles. Then, cut out the white "star" shape in the center and use it as a template to trace and cut out two "star" shapes from the grey felt. Now you will have two Imperial logos, with two pieces each. Glue them to the other Mickey ear, then repeat on the backside.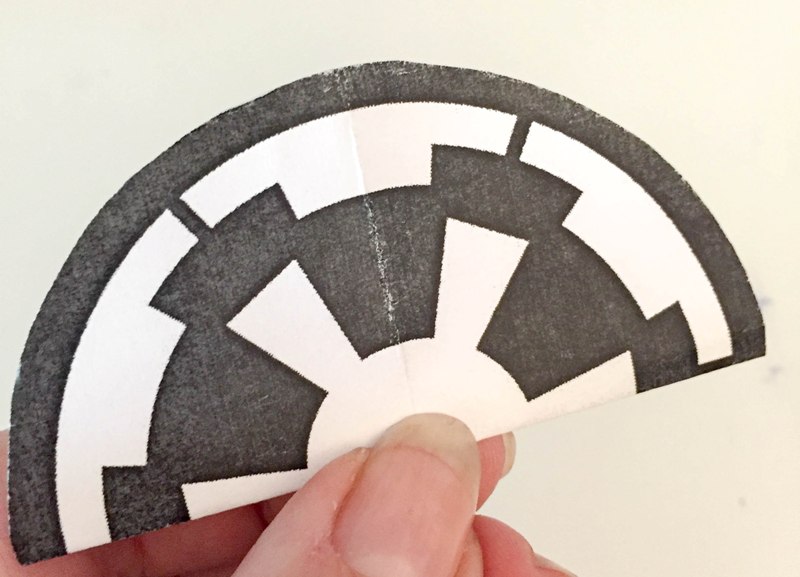 I loved wearing these to Disneyland for Season of the Force, even though Chewbacca pointed and indicated he was NOT a fan of the Imperial symbol. I reassured him I was mostly Rebel. Where will you wear your new Star Wars Mickey ears?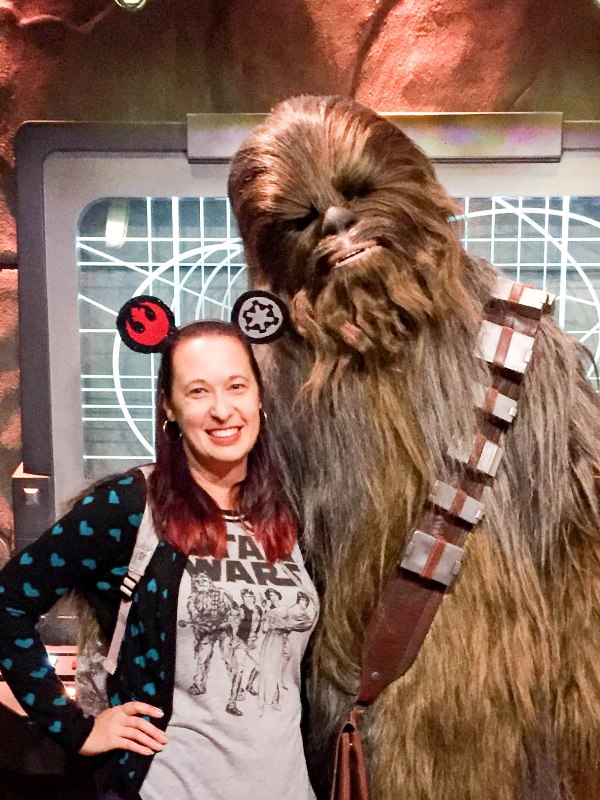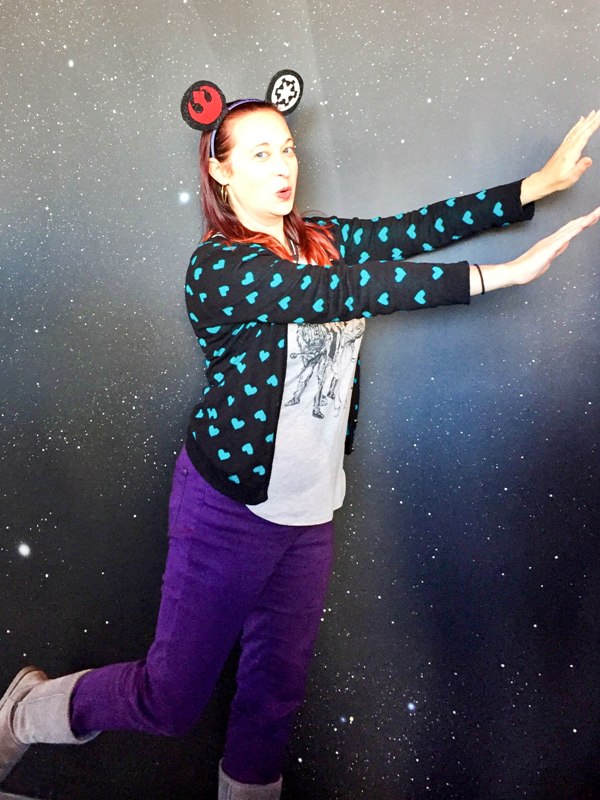 All Star Wars symbols are copyright Lucasfilm and Disney. I claim no copyright to any Star Wars or Disneyland images. Rebel logo found here and Imperial logo found here.