When I realized I was going to Disneyland on the week of Fourth of July, I just had to make a pair of red, white, and blue Mickey ears to wear. Disney now has their own Americana ears and they are super cute, but I still love to make unique DIY ears! I put these together pretty quickly (I guess I'm becoming pro at making my ears!) with some left over pom poms. I was lucky I just happened to have these colors, and the glitter in them reminds me of sparklers! When I was at Disney California Adventure a Cast Member asked me if I got them at Disneyland – so I guess they looked legit! Not gonna lie, that made my day. Poms poms are so easy to work with, and I can't wait to try making similar ears in different colors.
Red, White, and Blue Mickey Ears
Supplies:
Steps: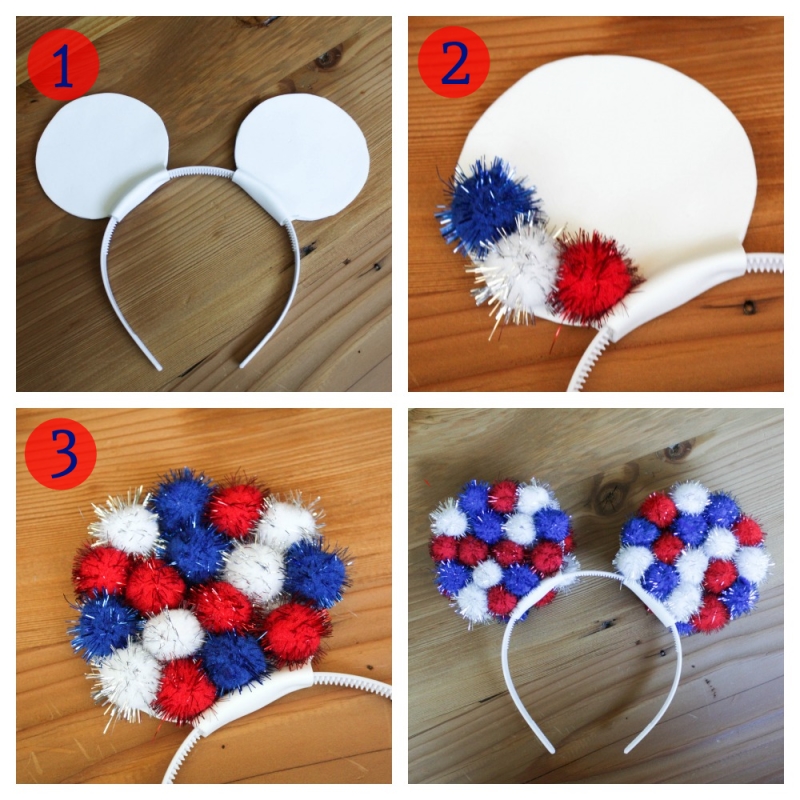 Step 1 – Use the template to trace two Mickey ears onto the white foam. Cut out. Glue the foam ears to the headband using the hot glue gun. Make sure they are evenly spaced!
Step 2 – Start gluing down your pom poms using the hot glue gun. I started along the outside edge and alternated red, white, and blue. Then I filled in the center (#3). Repeat for the other ear. Then flip over and do the other side. With 1″ pom poms, I used about 16 poms per ear per side.
And that's it! Hot glue dries really quick so your ears will be ready to rock in no time flat!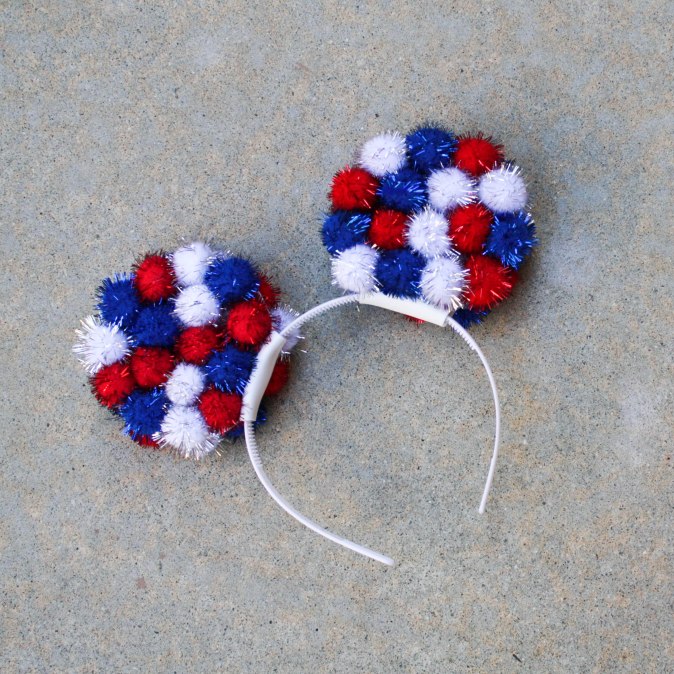 Happy Independence Day to all my friends in the USA! Eat, drink, and celebrate safely.